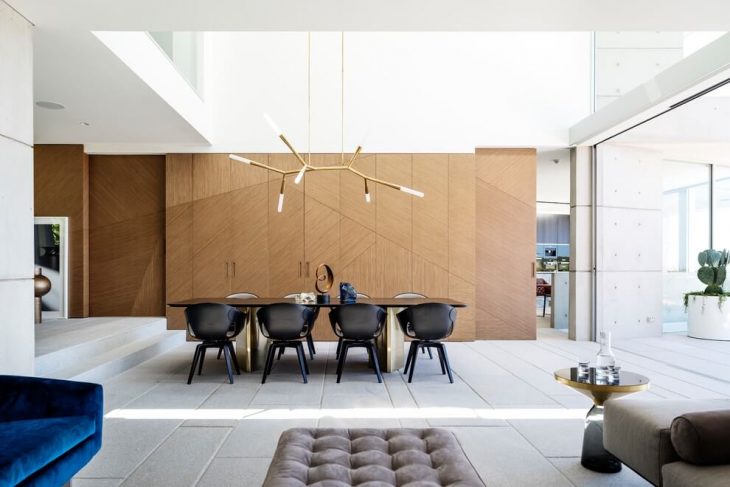 Award-winning international architecture company SAOTA designed this stunning contemporary residence situated in Mosman, NSW, Australia. Together with highly respected Tanner Kibble Denton Architects and renowned Alexandra Kidd Design they created this exceptional house for a young Sydney family.
Take a look at the complete story after the jump: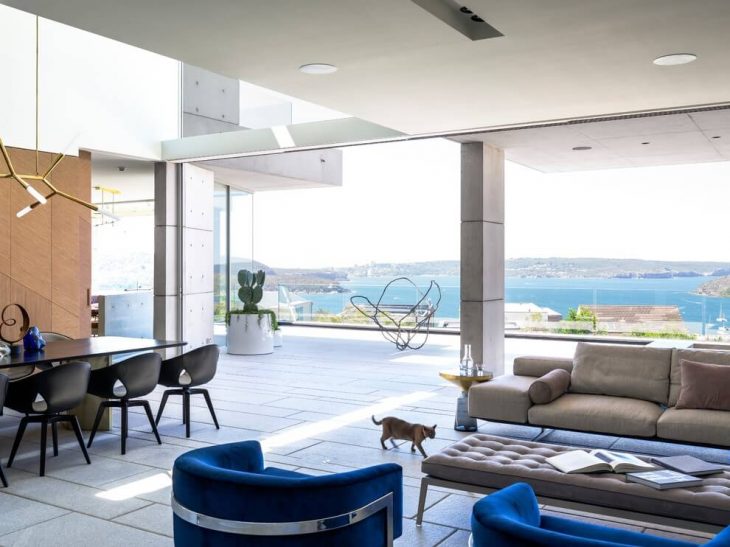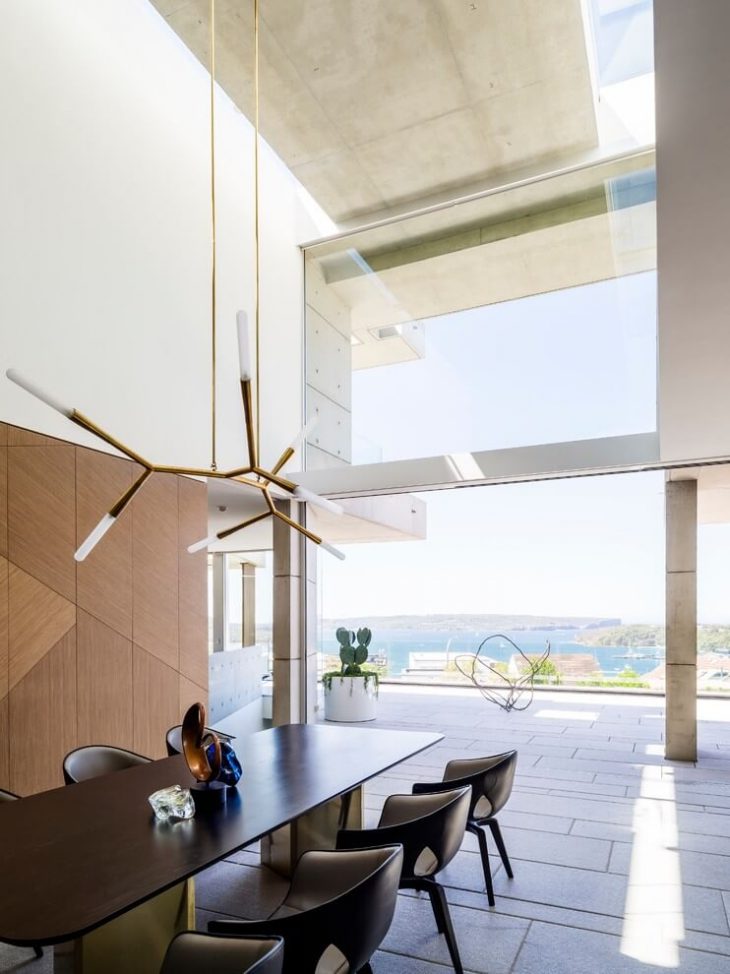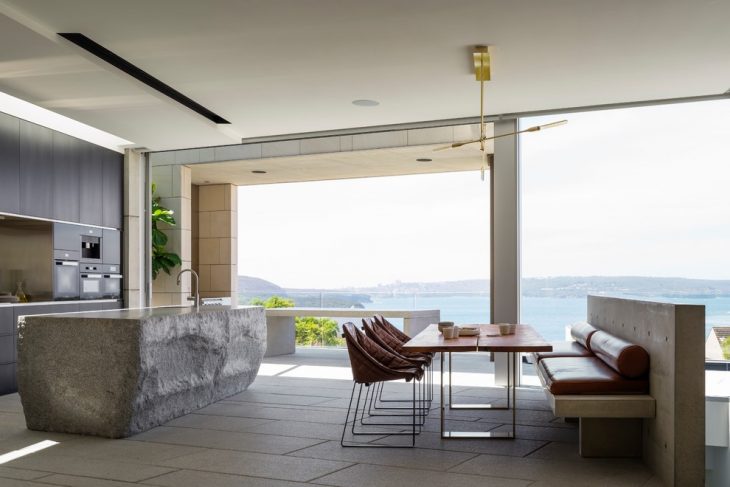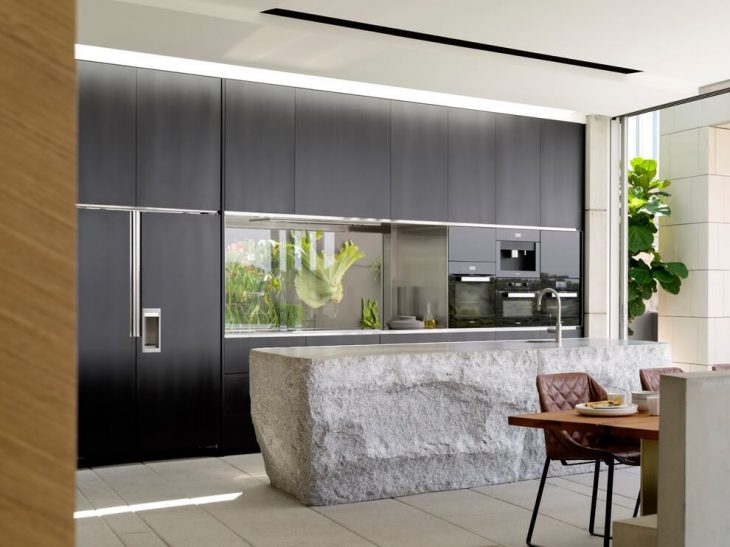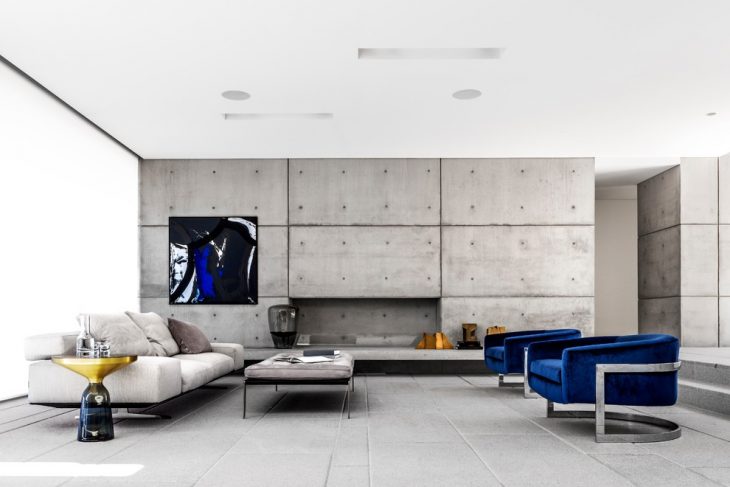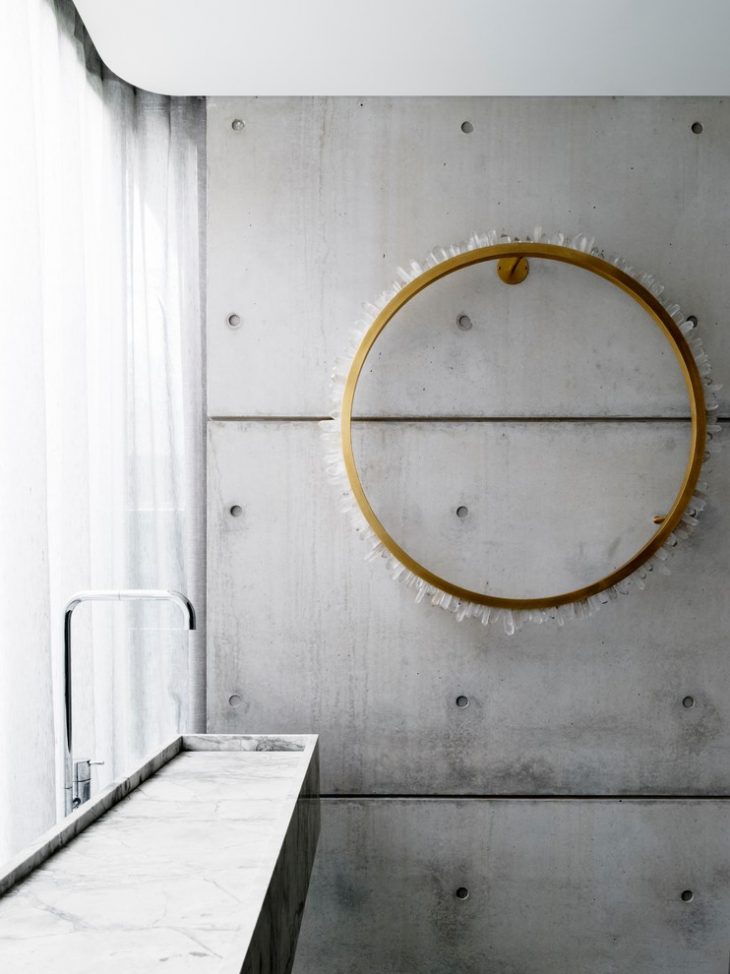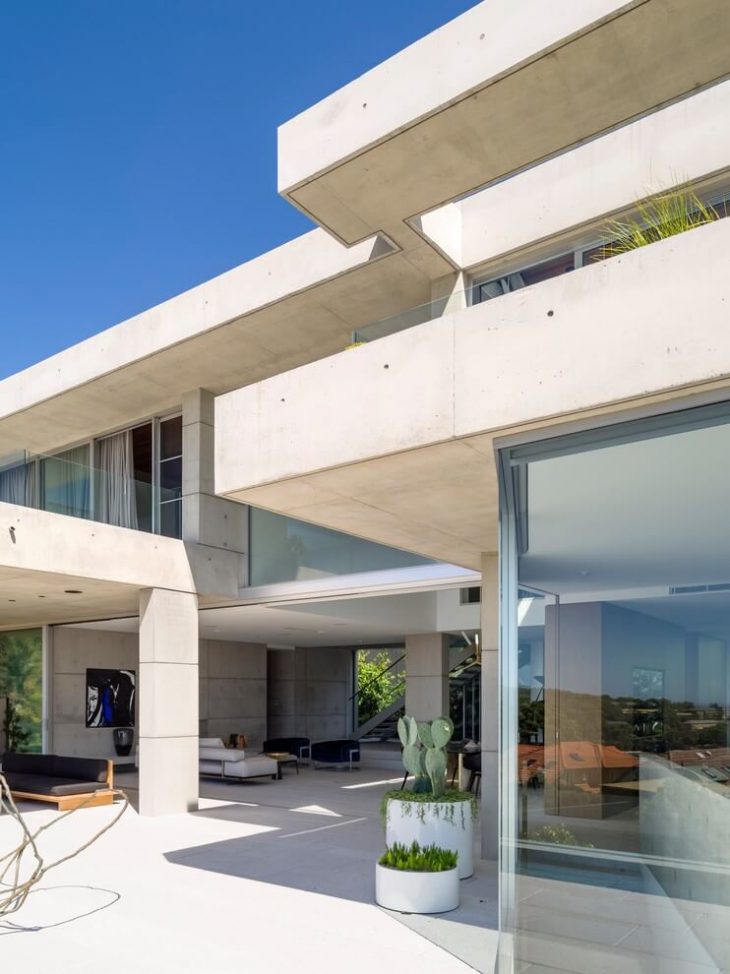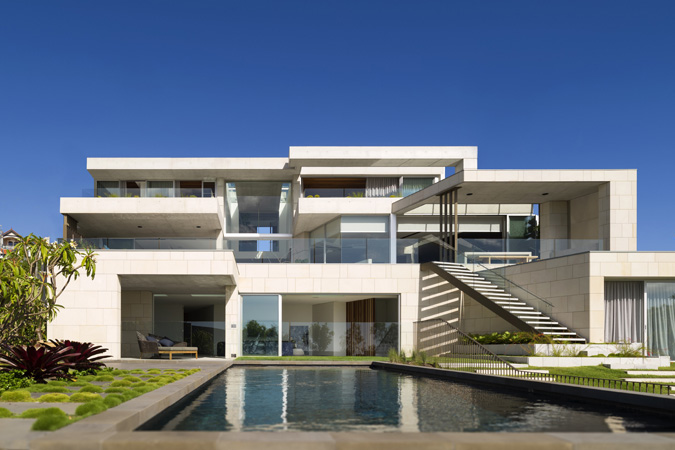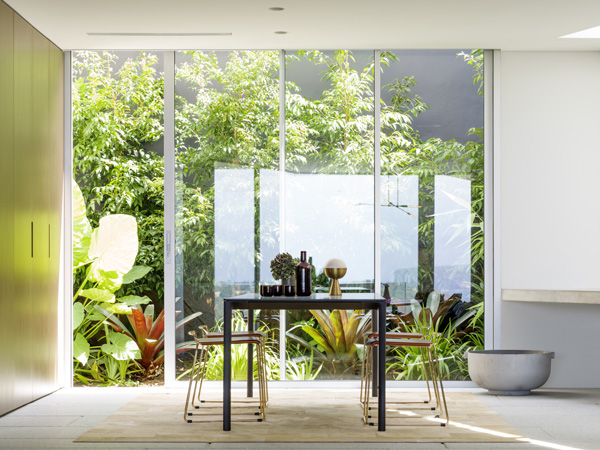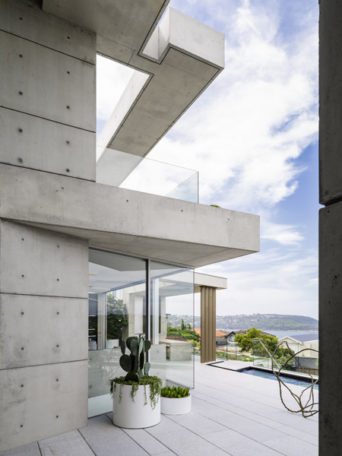 This Mosman home has been created as a primary home for a young Sydney family. It is positioned on two adjacent sites, allowing generously proportioned open living areas and wide access to views. The style of the home is strong yet classic and inherently sophisticated. Entering the home, the drama is emphasised by a double volume entrance space with open Eastern views right through the house to Sydney Harbour and beyond. Significantly recessed into the hillside, the main living area is below street level for maximum privacy. The living area opens two sides, creating Easterly views to the Harbour and to the West, offering a secluded garden with exposed rock feature. This lends to a sense that one is surrounded by natural elements. Clever architectural detailing and engineering solutions enable unique and striking features, such as structure-free living areas, large concrete overhangs and impressive canopies.
Throughout the house, pristine off form concrete work combines with large granite tiles and sandstone cladding. The light tone of the sandstone is offset with warm textures of wood and bronze used for internal cladding and screening. Feature pieces such as a hand-cut grey granite counter further showcase and contrast the pristine craftsmanship.
SAOTA in collaboration with TKD Architects