In a quest to find the perfect downsized home to embrace their retirement years, a couple turned to Lande Architects, and the result is nothing short of extraordinary. The project, aptly named "Malvern House," is a harmonious blend of modern design and lush greenery, transforming a quaint cottage into a luxurious yet understated oasis for a couple learning to live life at a slower pace.
The clients, who had spent two years searching for the ideal home, were dissatisfied with the options they had explored. Their chosen home had the potential but lacked the spaciousness and connection to the outdoors they desired. Enter Lande Architects, renowned for their ability to seamlessly integrate architecture with nature.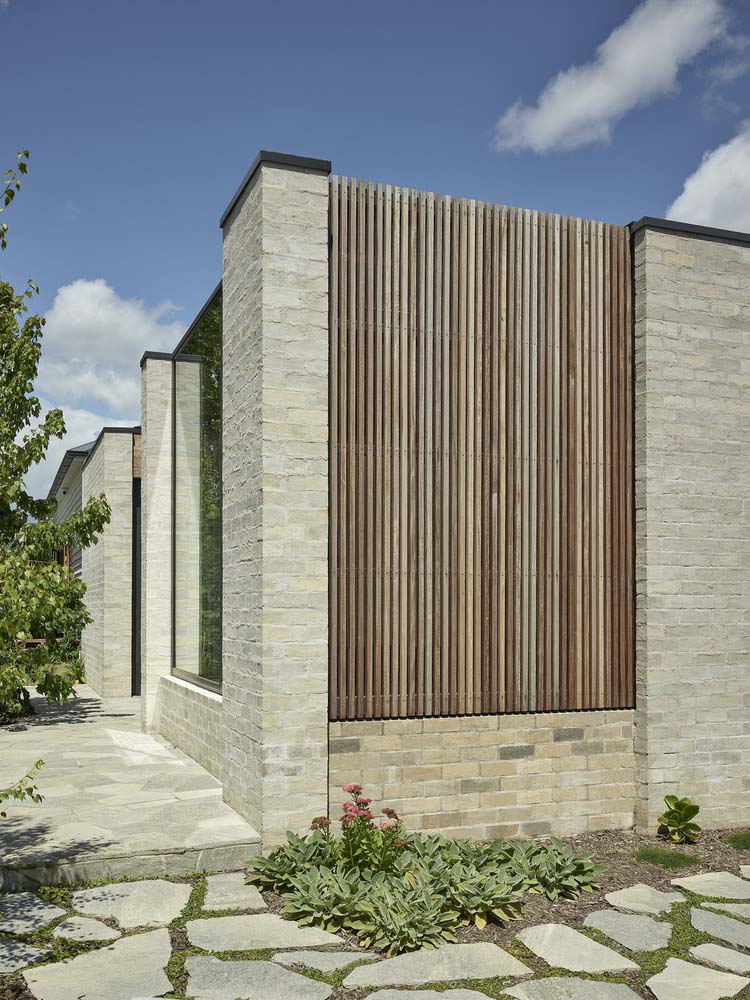 The primary objective set by the homeowners was to envelop the living spaces with greenery, blurring the line between indoor and outdoor living. Lande Architects took this vision to heart and incorporated a technique frequently used in their studio – borrowing space from the outside to amplify the interior.
The most striking feature of Malvern House is the way it respects the original cottage at the front while embracing a north-facing courtyard that bathes the living spaces in natural light. This clever design decision makes the home feel spacious, inviting, and connected to nature.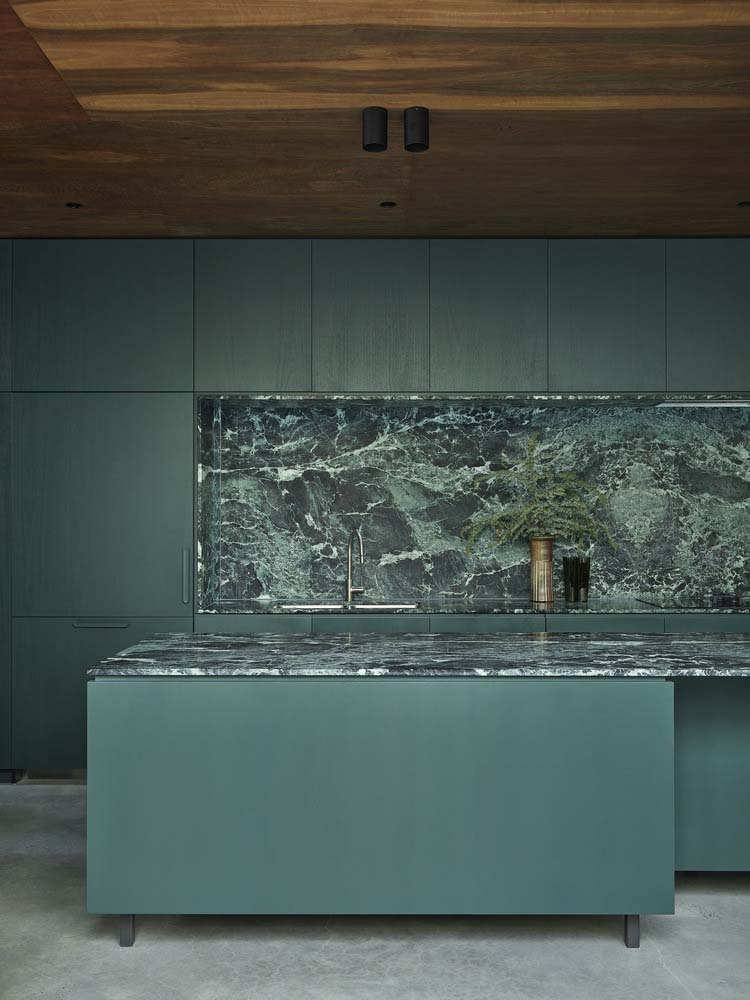 One of the standout elements of this project is the rich and moody color palette inspired by the clients' preferences. Even before finalizing the floorplan, the architects decided on the use of green marble in the kitchen, which played a pivotal role in shaping the layout and functionality of the space. The green marble serves as a subtle yet elegant backdrop, linking two different green areas within the home. The stone's intricate detail becomes more apparent as one approaches and interacts with it, creating a sense of surprise and intrigue. A hidden skylight, discreetly positioned behind the overhead cupboards, floods the backsplash with natural light, accentuating the stone's beauty.
Another noteworthy feature is the custom mix of Kraus bricks that are used both internally and externally. These bricks not only enhance the continuity between the interior and exterior but also conceal a sliding screen. This screen filters the intense western sun while providing a captivating view of the landscaped backyard.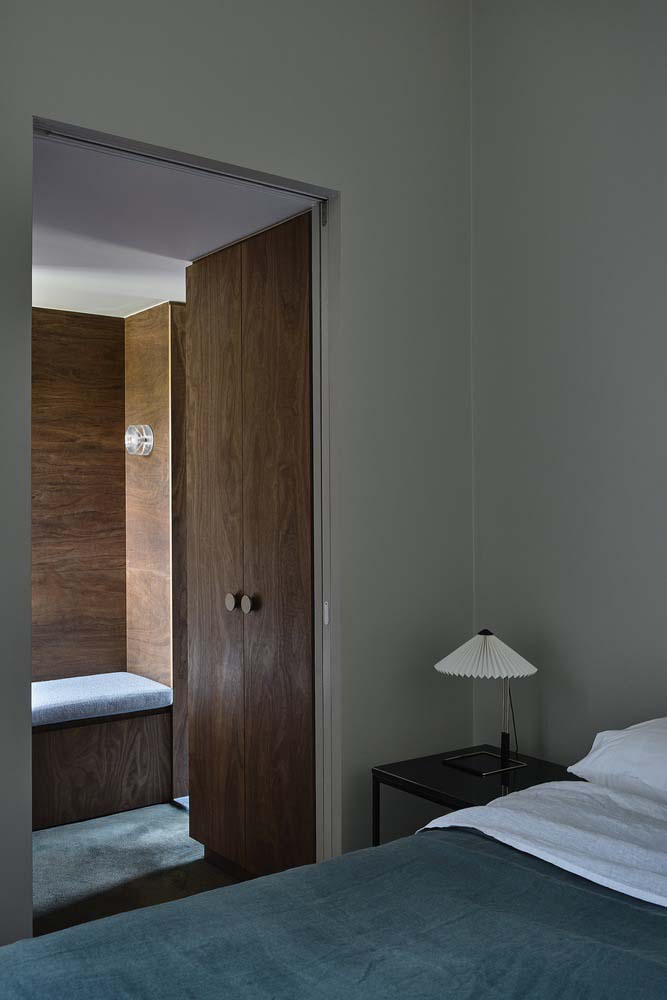 Landscape architect Ben Scott collaborated seamlessly with Lande Architects, creating a landscape concept that complements the architecture beautifully. The project's success lies in the harmonious relationship between the building and its surroundings, creating a serene haven for the homeowners to savor their retirement. This project not only fulfills the clients' dream of a downsized home but also creates a tranquil sanctuary where the indoors and outdoors coexist harmoniously.
Project information
Architects: Lande Architects – lande.com.au
Year: 2022
Photographs: Derek Swalwell
Manufacturers: Artedomus, Big River Group, Great Dane, Krause Bricks
Builder: Standout Projects
Landscape Design: Ben Scott Garden Design
Design And Delivery: Ellie Spinks, Lachlan McArdle
City: Malvern
Country: Australia