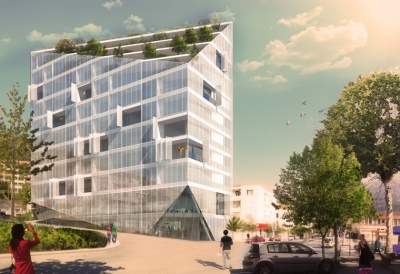 Project: Salt Tower
Designed by Enforma + AIM Studio
Team Project: Enforma – Nikola Novaković, Slobodan Jović, Radovan Radoman; AIM Studio – Ivan Milošević
Clients: Monterra Montenegro d.o.o. , MCG d.o.o.
Total Constructed Gross Area: 6095.24 m2
Location: Budva, Montenegro
Website: www.enforma.me & www.aimstudio.me
Enforma + AIM Studio win the 2nd prize for the design of Salt Tower hotel in Montenegro's beach hot-spot destination Budva.