Ris Interior Design redesigned this stunning 47-year-old Taiwanese terraced house, located at Taichung city. The end result is a fusion of the past and new era. Take a look at the complete story after the jump.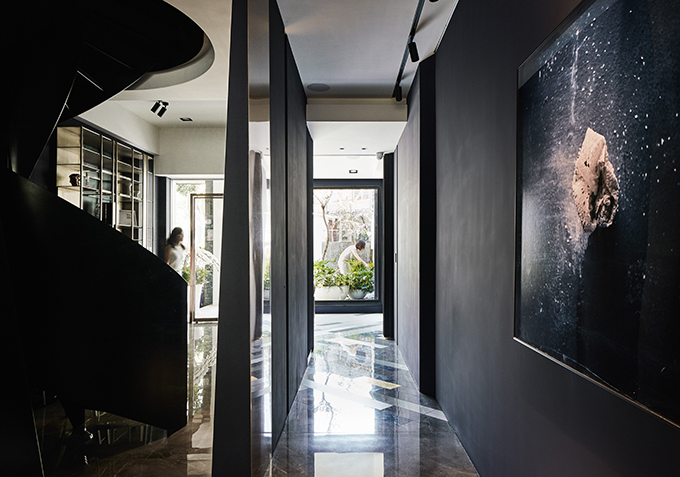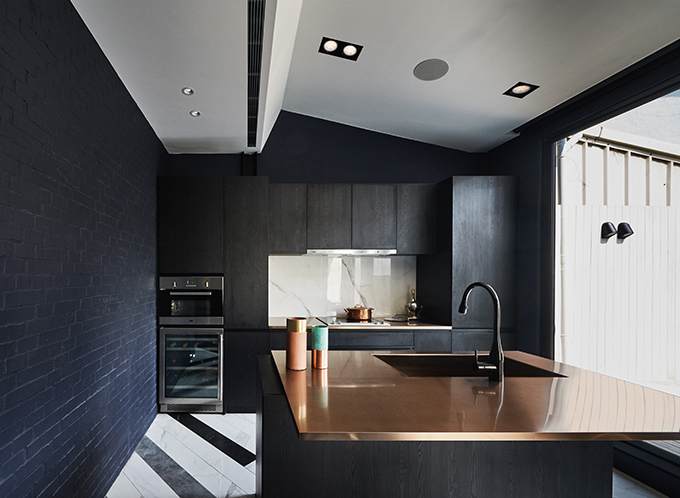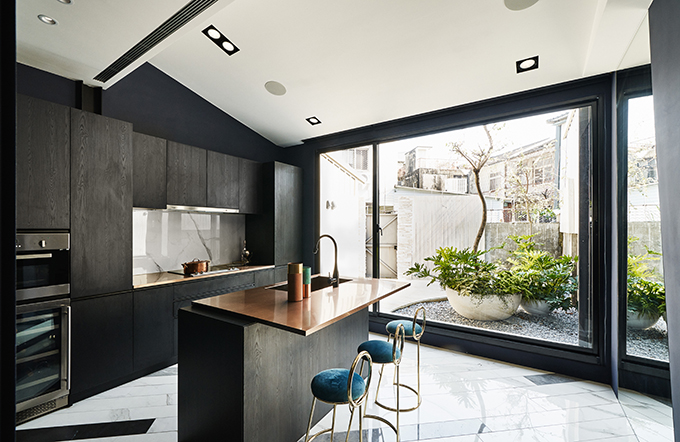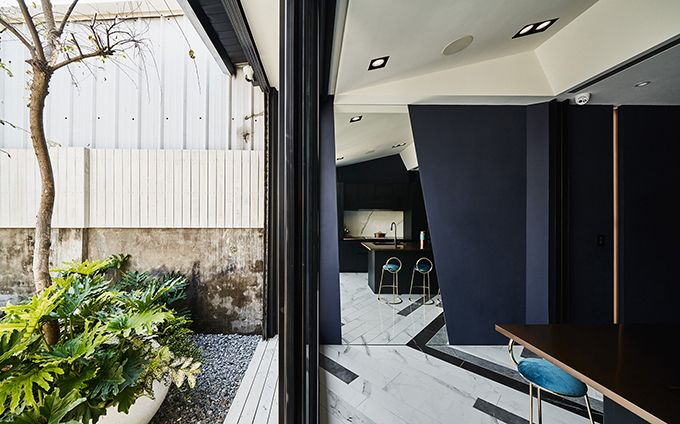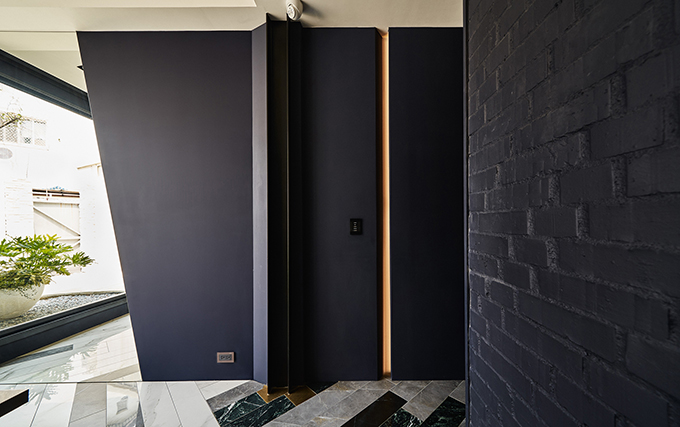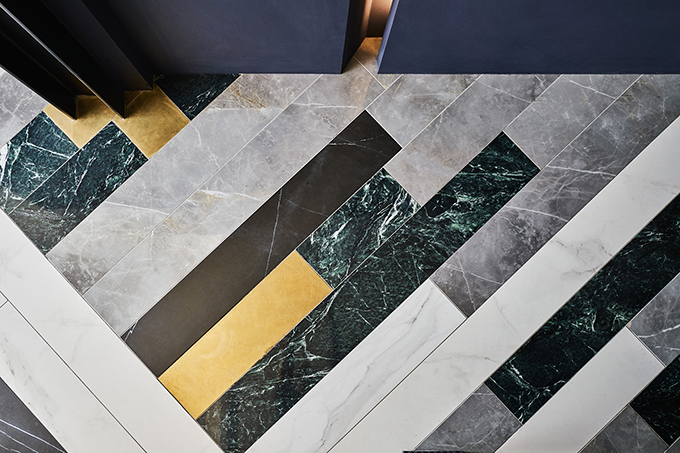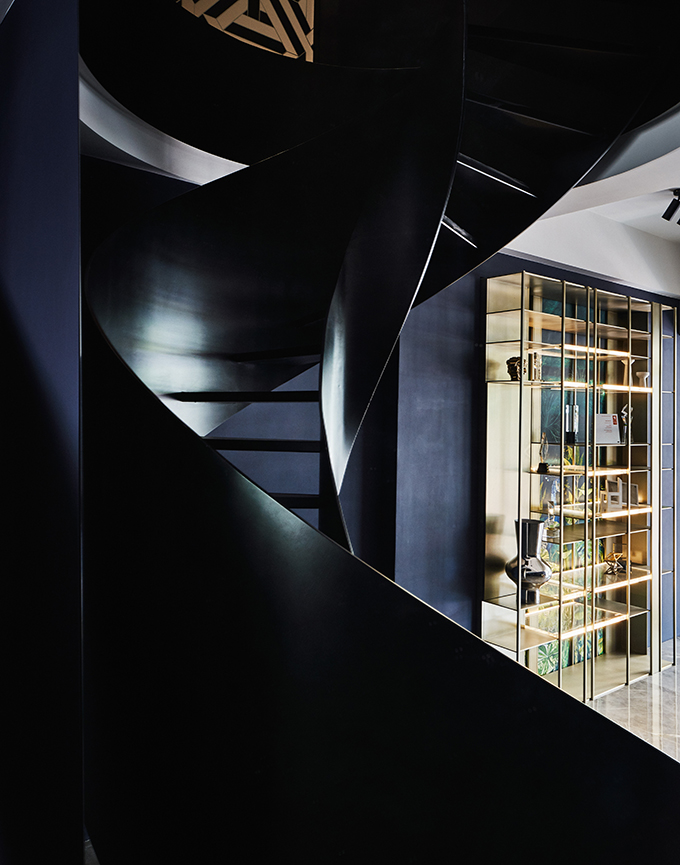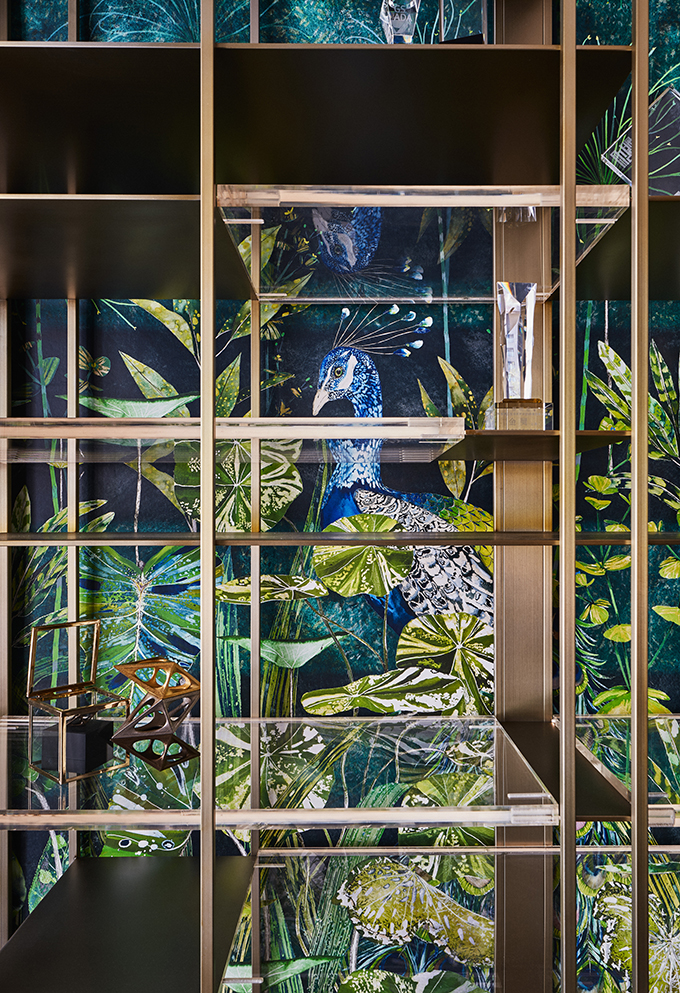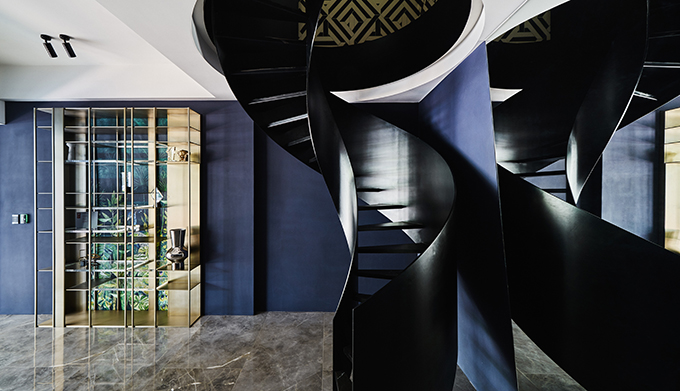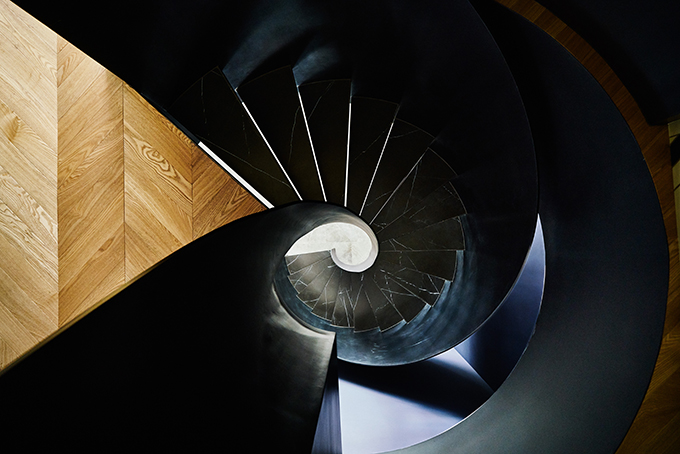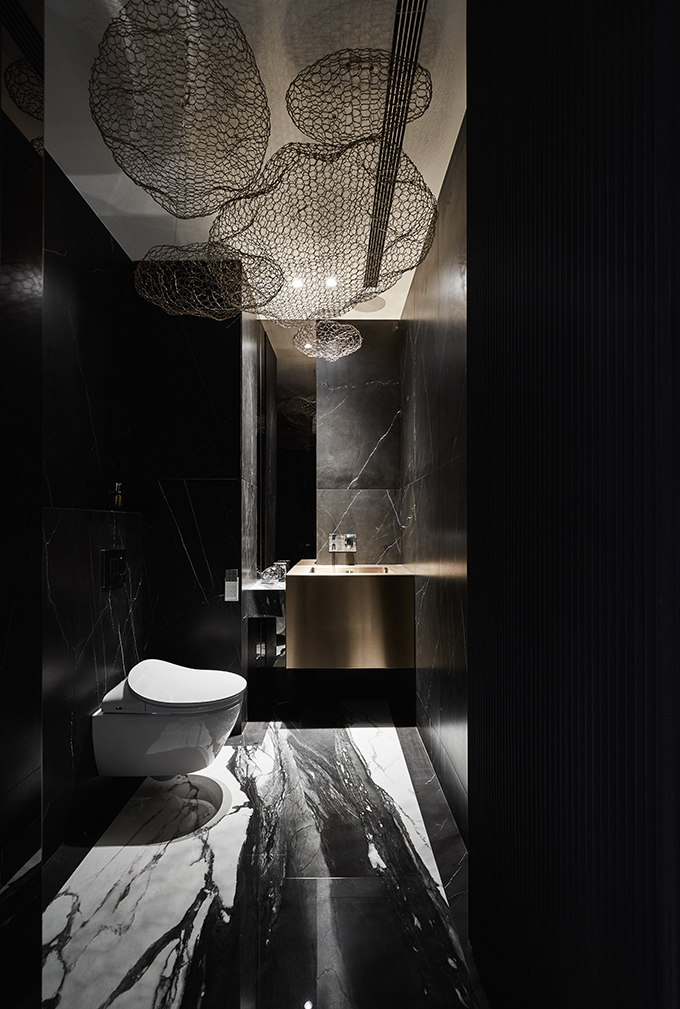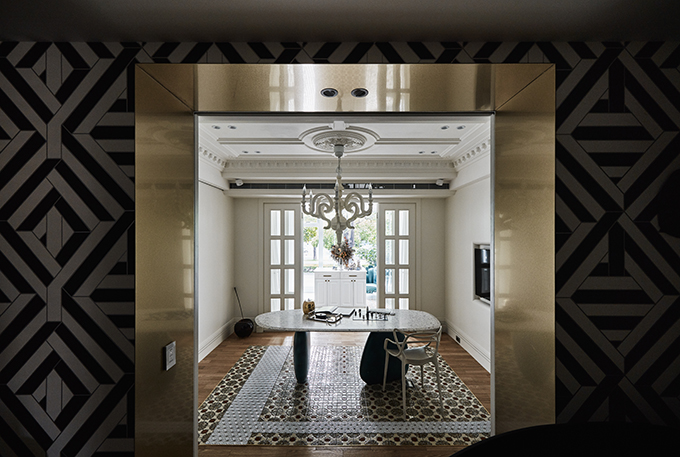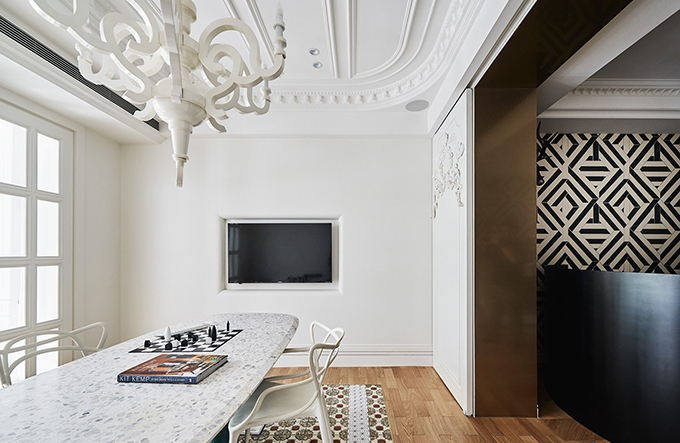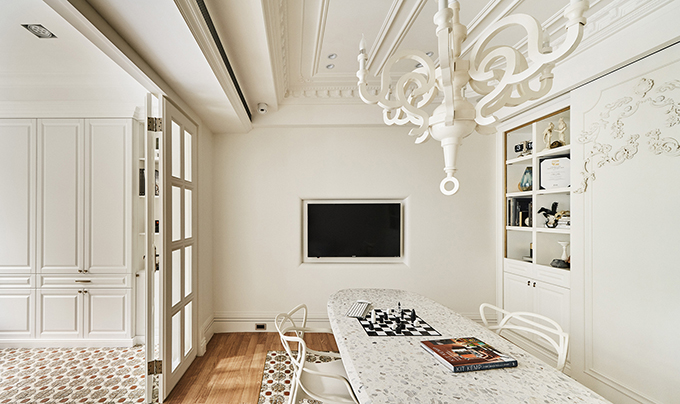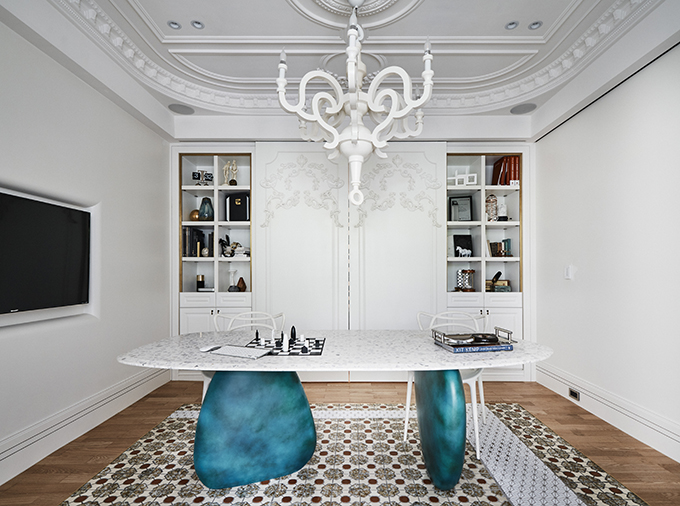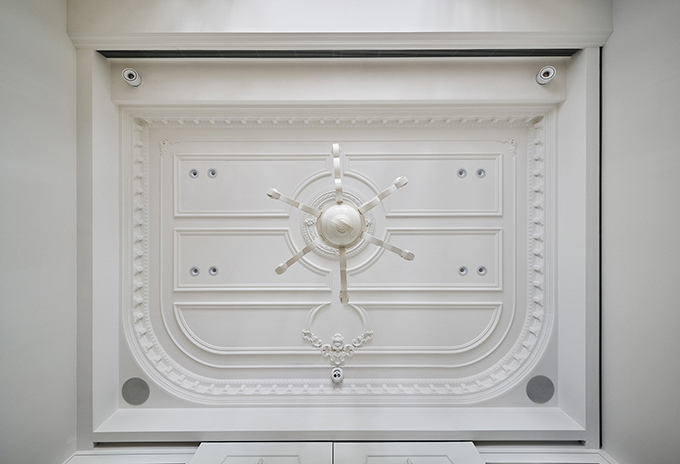 From the designers: To renovate old buildings in order to revitalize local community has been a concerned topic in recent years. This project, the building itself is a 47-year-old traditional Taiwanese terraced house, located at Taichung city. Nearby community, dubbed by 'Teachers New Village,' although it is close to downtown area, has been neglected by nowadays generation, due to aging population.
We regard this project is a fusion of old and new era, and take concepts of 'twist' and 'new born' instead of reborn or rebirth. The wide picture window showcases modernized interior of cultural undertones, and the façade is cladded with white lattice window, to comply with townhouse at the same street side.
A deep blue as main palette sets off the long-narrow plan, conveying a calm and minimalist attitude. A chamfered floor mirror reflects the panorama from city to indoors, creating a spacious illusion. Seeing through the window to back yard, lush echoes to the wall art at front desk; the slope ceiling encompasses historic wood truss structure underneath. Mismatching tiles, emerald marbles, and bronze metals on flooring, comes up with a progressive herringbone array, giving a modern newness and eliminating stereotypes to retro elements: old and wastes.
Spiral staircase between ceiling beams attracts attentions, built on golden ratio, a strong but composed statement to the space. Each stair step conveys spatial evolution and purification vibes.
At the stairway, wall covered with bold geometrical patterns as a prelude to workplace upstairs. The flow is open-concept between meeting area and swatch library, which are compartmentalized by folding doors, and allow natural lights and street scenes to be seen. Users are free to be involved in each or both areas. Authentic Taiwanese tile floorings are partially preserved, to express respects and gratitude to the historic importance of building. Inspired by the concept of 'cultural paradox,' combine geometrical mosaic tiles and wood parquet to culminate with pseudo-carpet effect on flooring, stimulating an intriguing connection between classic and contemporary creativities.
Project Name: XOR Creative Research
Category: Commercial
Photographer: Hey!cheese Photography
Site Location: Taichung city, Taiwan
Space: 134sqm
Find more projects by Ris Interior Design