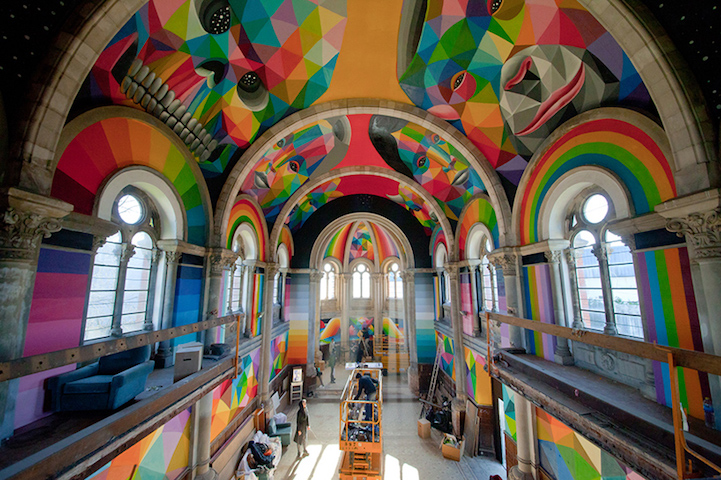 We at Archi SCENE love this stunning intervention – A historic church in llanera, Spain was transformed into a skate-park by acclaimed Spanish street-artist Okuda San Miguel. The project is titled Kaos Temple. Created in collaboration with La Iglesia Skate park and Red Bull, San Miguel covered the interior in vibrant colors and patterns that match the intensity of the sport.
Verkami describes some of the work: "His iconic artistic piece Kaos Star represents a colorful and isometric rose of the winds that tries to tell us that it does not matter were you are, or what you are doing, what matters are your own goals." Discover more images of the stunning project after the jump: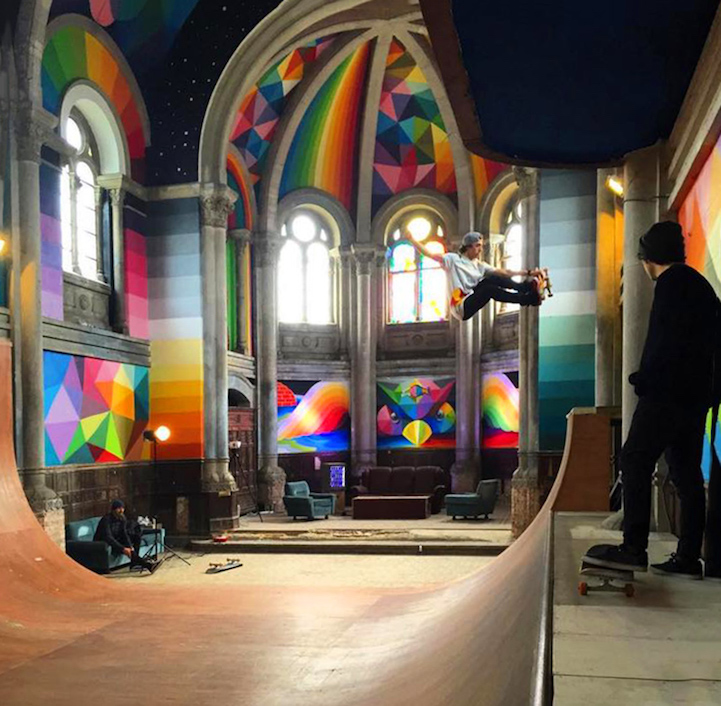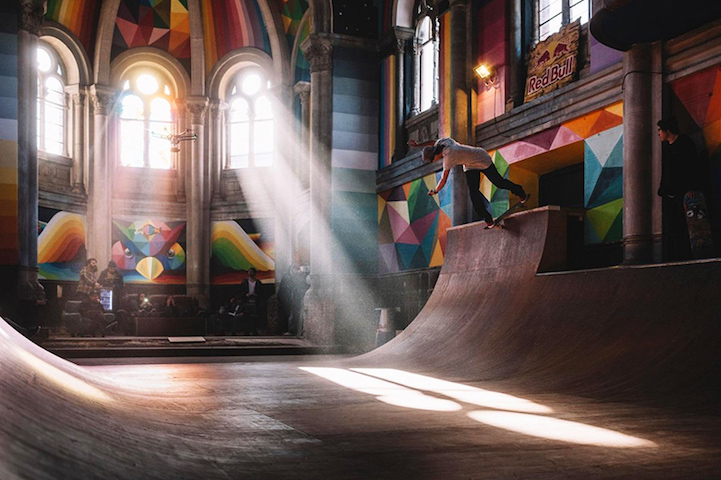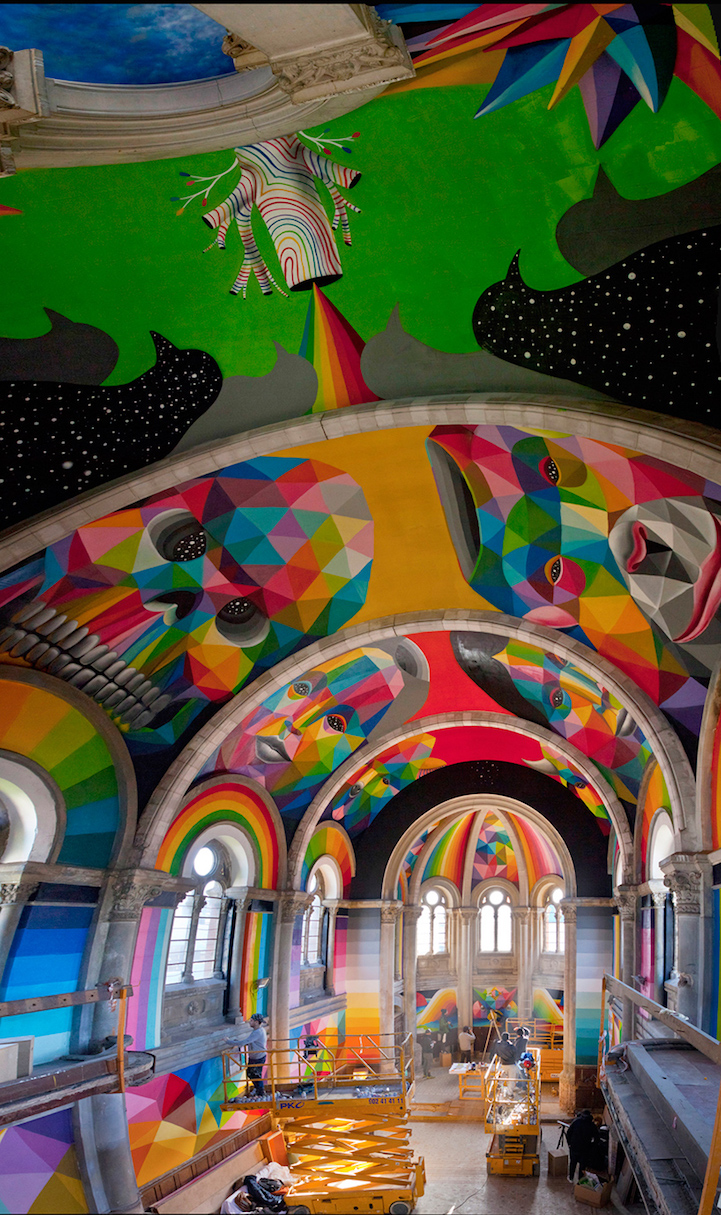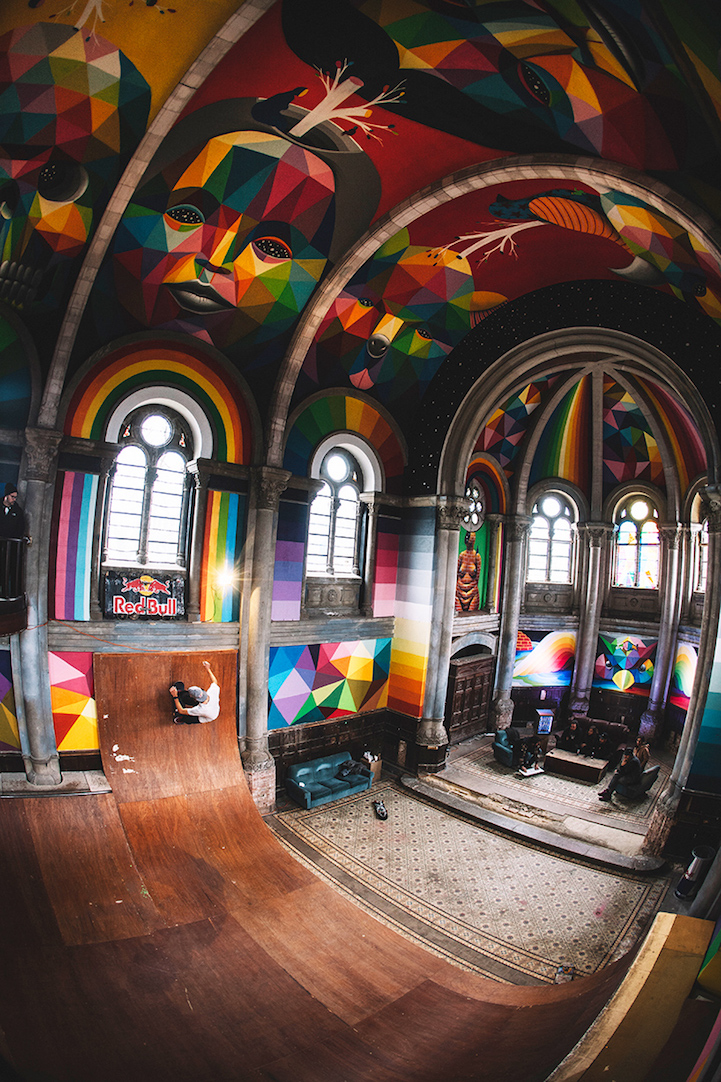 More info: okudart.es
Source: My Modern Met
What do you think about the project? Feel free to leave a comment below.