Third prize in the architectural competition for the design of Architecture School Tower named [DUBAI09] comes for the project design by Poland team of architects Jakub Grabowski and Kacper Radziszewski. This noted competition was hosted by [AC-CA], discover more of the project after the jump: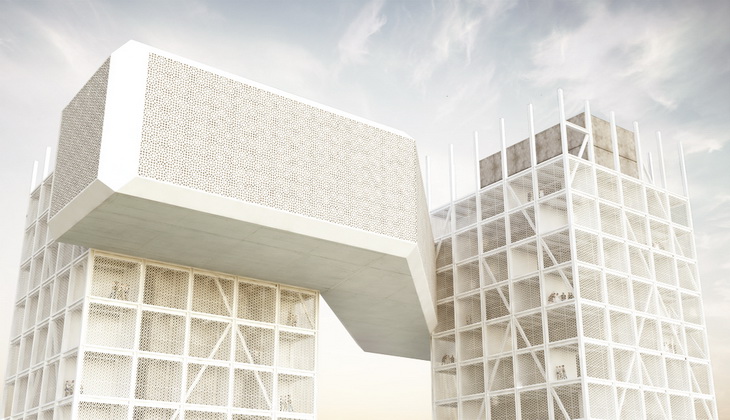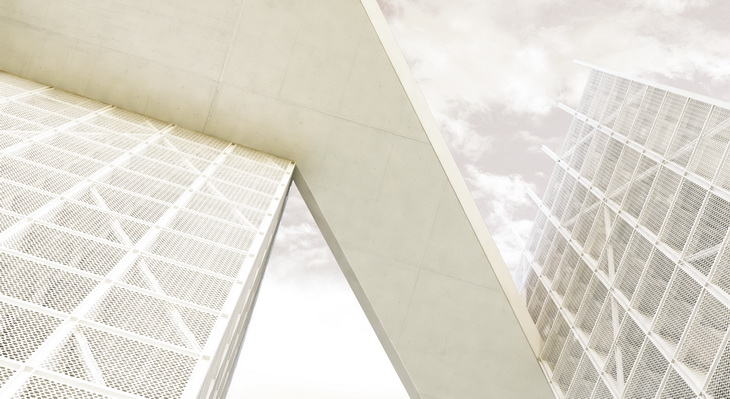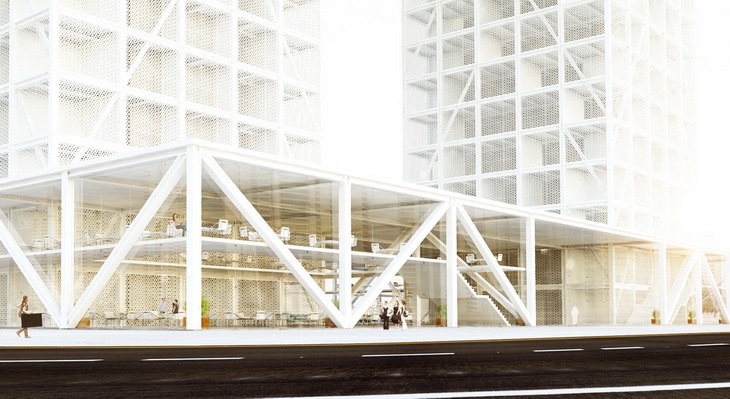 From the Architects:
Dubai- visualization versus reality

From last two decades Dubai has been a field of a large-scale architectural and urban activities. Architects from all over the world have found an opportunity to build their own monuments. Virtual reality allows designers to present their impressive and daring conceptions. Fable. Overproduction of floorage, buildings, every fragment of land and the Persian Gulf being built-up, is what actually could be observed in Dubai.
But the fable is over. Financial crisis of 2008 has effectively stopped construction boom, leaving unbuilt structures in a very center of Dubai. At present there are 44 put on hold construction sitesm, with majority located in Business Bay and in the neighbourhood of The Palm Jumeira. To put an end to the frightening off views, authorities decided to begin the demolition process.
Apart from the overproduction issue, architecture has to face identity and context loss problem. Overscaled and overpriced buildings are built almost instantly, without any awarness of consequences or defeat possibility.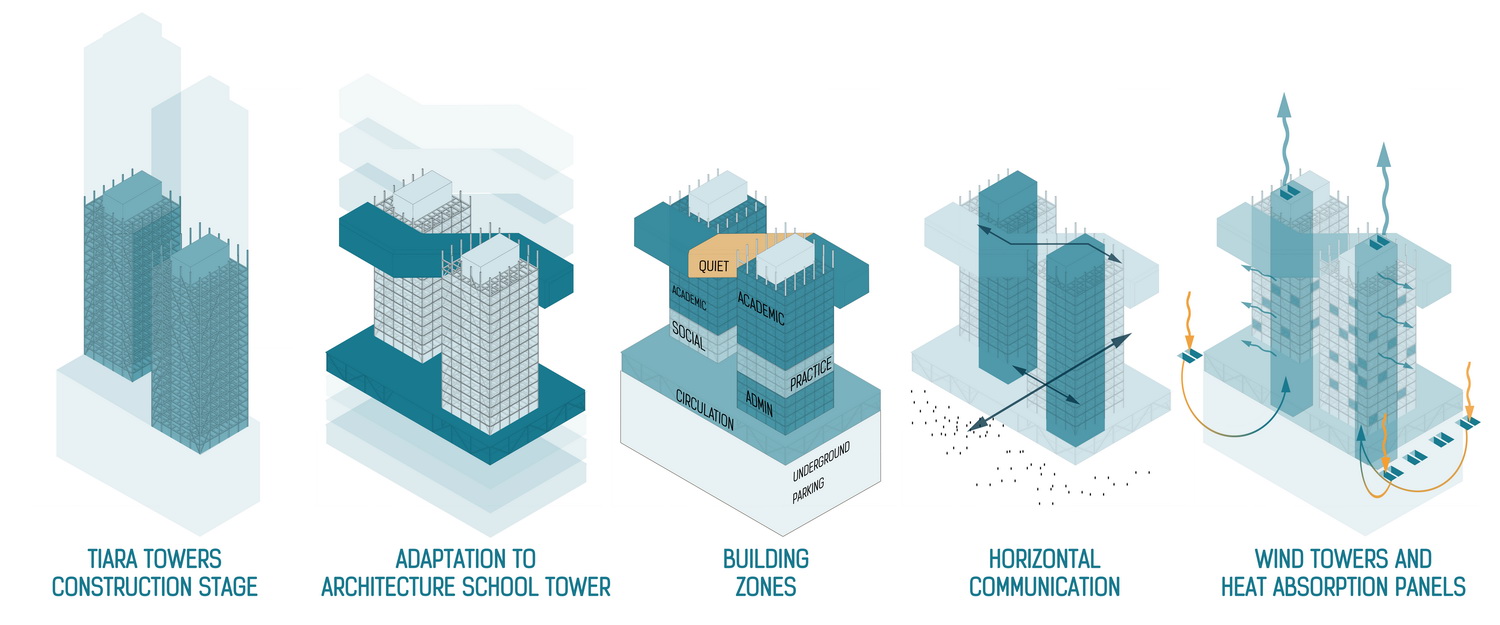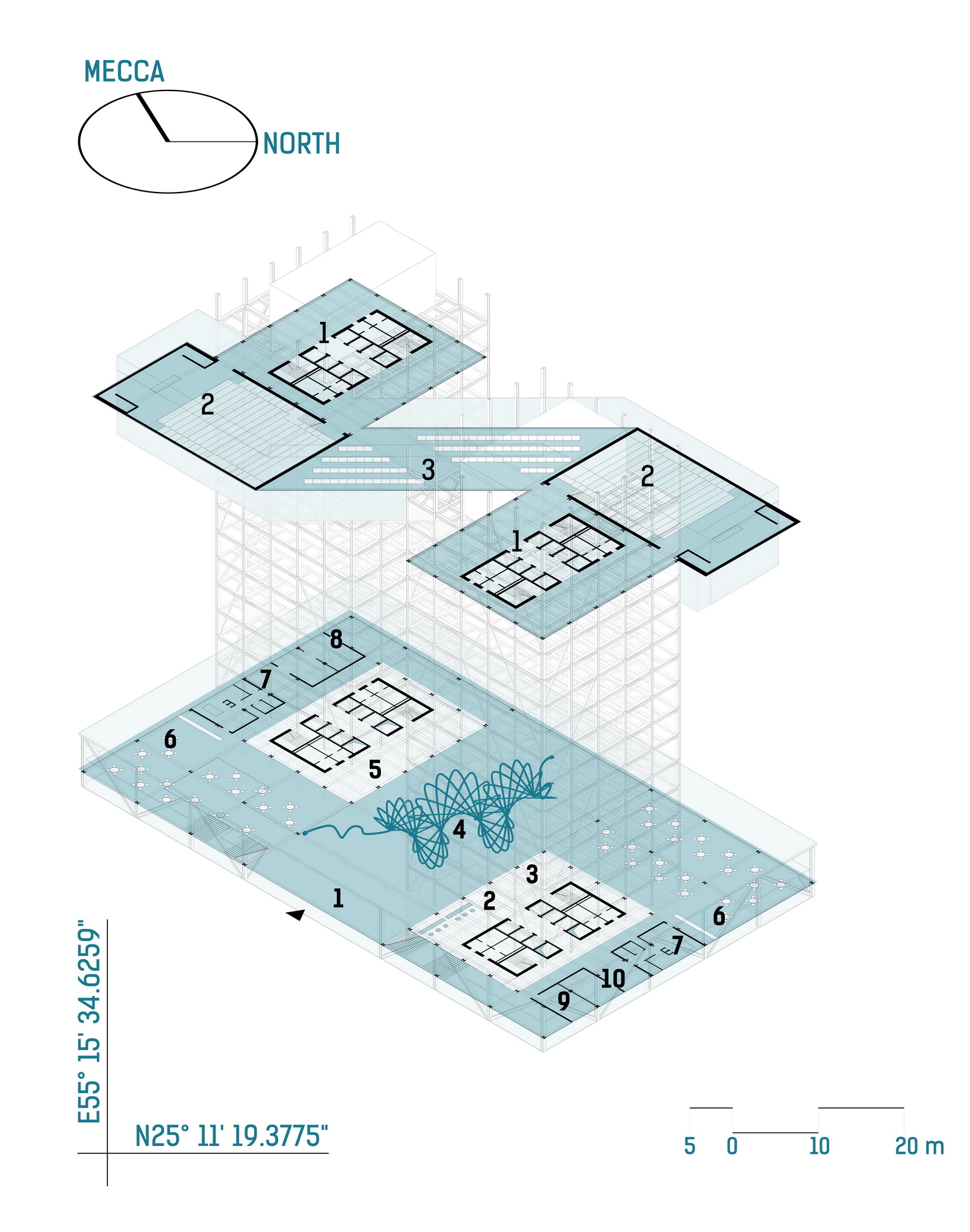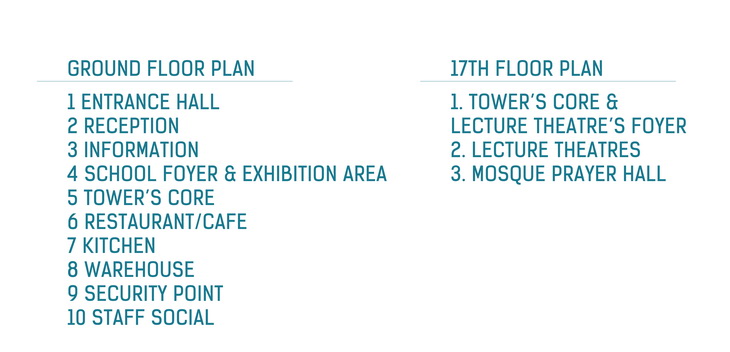 Tiara United Towers

The Tiara United Towers complex is located in Dubai's Business Bay. Project included two similar Towers of 61 levels each, together with various services, and two associated parking garages with 750 parking places. These towers were designed to a height of 225 meters, and total surface of 133 000 sq. m.
The East Tower was planned to house a 5-star hotel. The West Tower was for office occupation. The construction cost was estimated on 200M€ . At ¼ of the planned height construction work has been stopped.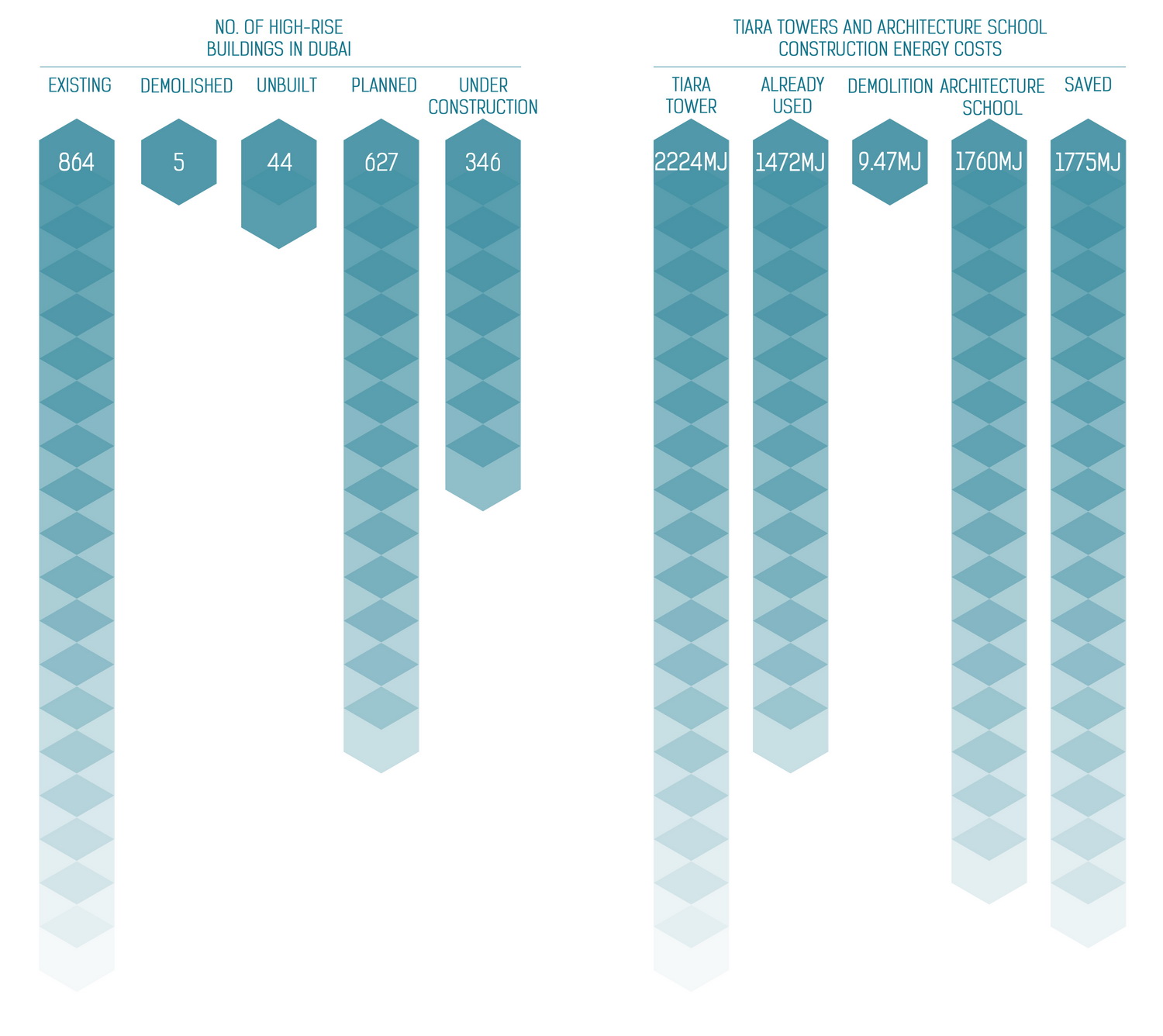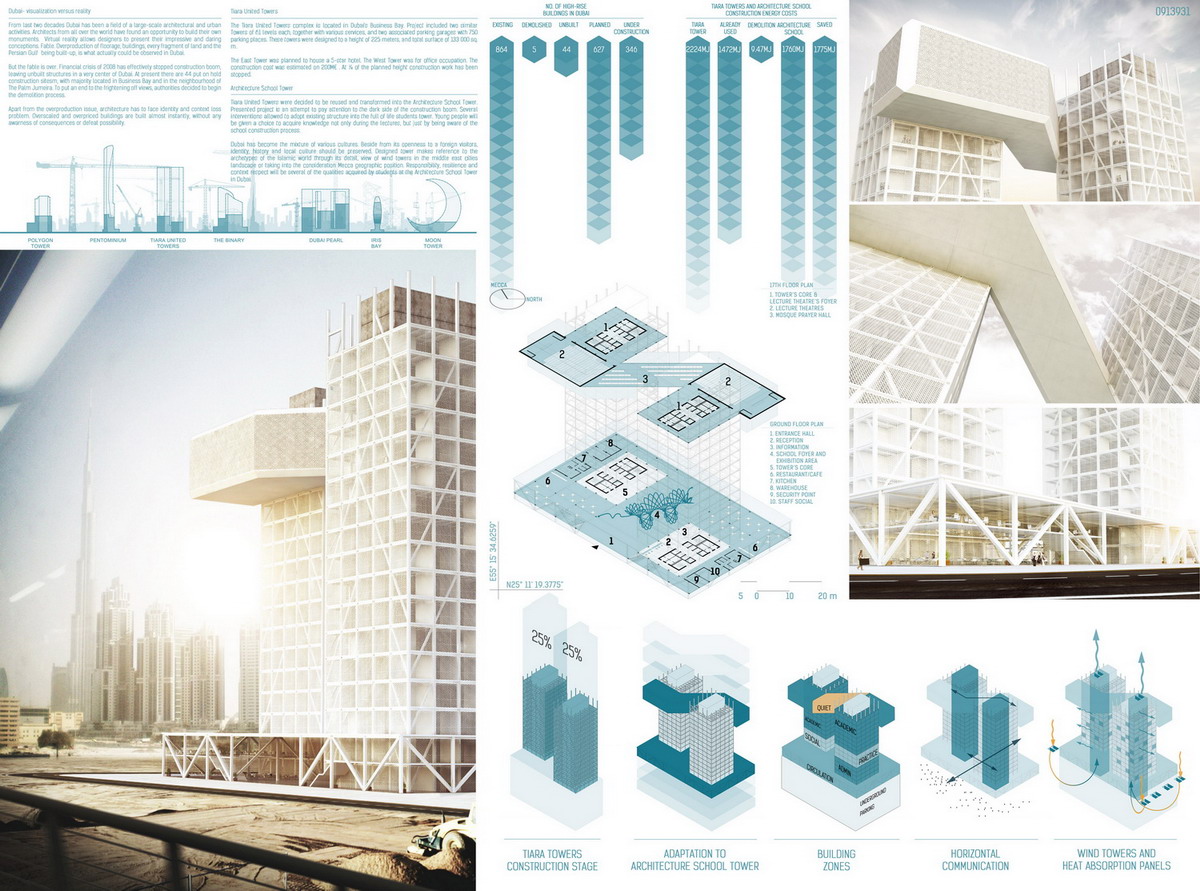 Architecture School Tower

Tiara United Towers were decided to be reused and transformed into the Architecture School Tower. Presented project is an attempt to pay attention to the dark side of the construction boom. Several interventions allowed to adopt existing structure into the full of life students tower. Young people will be given a choice to acquire knowledge not only during the lectures, but just by being aware of the school construction process.
Dubai has become the mixture of various cultures. Beside from its openness to a foreign visitors, identity, history and local culture should be preserved. Designed tower makes reference to the archetypes of the Islamic world through its detail, view of wind towers in the middle east cities landscape or taking into the consideration Mecca geographic position. Responsibility, resilience and context respect will be several of the qualities acquired by students at the Architecture School Tower in Dubai.
Project: [DUBAI09] Architecture School Tower
Competition Organized by [AC-CA]
Designed by Jakub Grabowski, Kacper Radziszewski
Country: Poland
Use-Site Area: 5775 m2
Building Area: 3 465 m2
GFA: 27 400 m2
Maximum Height: 68 m
Landscape Area: 2290 m2
Location: Dubai, United Arab Emirates
Website: www.ac-ca.org