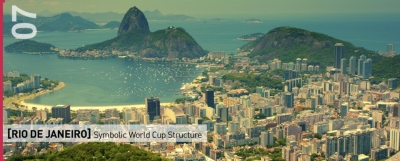 Project: Free Standing Symbolic World Cup Structure
Location: Rio De Janeiro, Brazil
Website: www.ac-ca.org
Rio De Janeiro 07 is the latest competition coming from AC-CA, the aim of this International competition is to design a free standing World Cup Structure in the heart of Rio de Janeiro during the 2014 FIFA World Cup. To get your helpful information about the aim of this competition read more after the jump: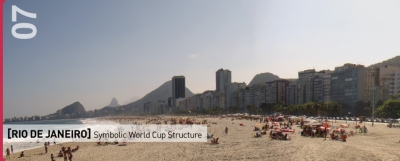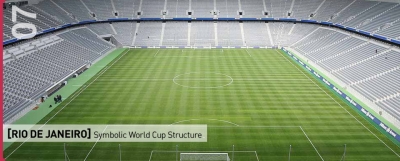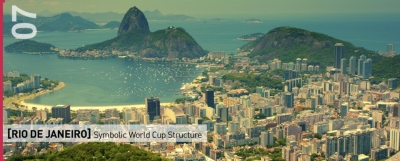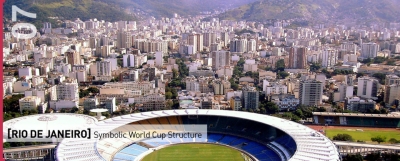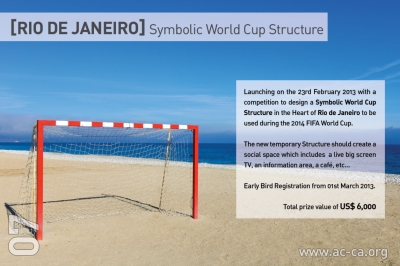 About the Competition:
INTRODUCTION
Rio de Janeiro is the second largest city of Brazil, the third largest metropolitan area and agglomeration in South America, boasting approximately 6.3 million people within the city proper. This makes it the 6th largest in the Americas and 26th in the world.
The 2014 FIFA World Cup which is an international association football tournament and the 20th competition is scheduled to take place in Brazil from 12th June to 13th July 2014. This will be the second time Brazil has hosted the competition with the first being in 1950, making Brazil the fifth country to have hosted the World Cup twice after Mexico, Italy, France and Germany.
AIM OF THIS COMPETITION
The aim of this International Competition is to design a free standing World Cup Structure in the heart of Rio de Janeiro during the 2014 FIFA World Cup. The design should create a social space which includes a live big screenTV, an information area, a cafe, etc…
This competition hopes to achieve the following:
_Encourage and reward design excellence at a small scale which integrates function, structure, details and the spirit of the World Cup.
_Research, respond to and highlight the unique aspects of designing an iconic structure that will be used by visitors during the World Cup.
_Encourage the employment of sustainable design in all aspects of the proposal.

COMPETITION STRUCTURE
This is a single stage Competition with the aim of identifing the most appropriate proposal, which best satisfies the general and specific objectives of the contest.

THOSE ELIGIBLE TO PARTICIPATE
Architects, Architecture Graduated, Engineers and Students. Interdisciplinary teams are also encouraged to enter the Competition.
Submissions can be the work of an individual or a group up to 4 members and there is no age limit.

AWARDS
Winning participants will receive prizes totaling US$ 6,000 with the distribution as follows:
1st PRIZE: US$ 3,500
2nd PRIZE: US$ 1,700
3rd PRIZE: US$ 800
There will also be 7 honorable mentions.