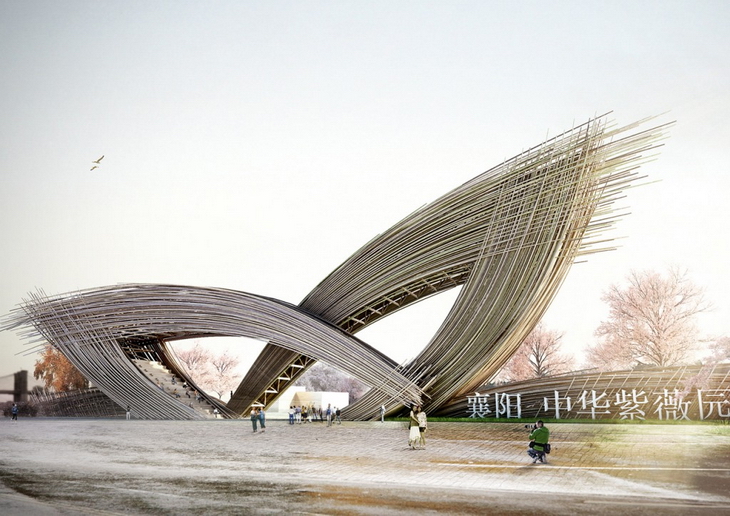 The Blossom Gate is the work of Vienna-Beijing based firm Penda DesignHouse. The Blossom Gate is a the passageway at the entrance to the flower park of Xiangyiang, China.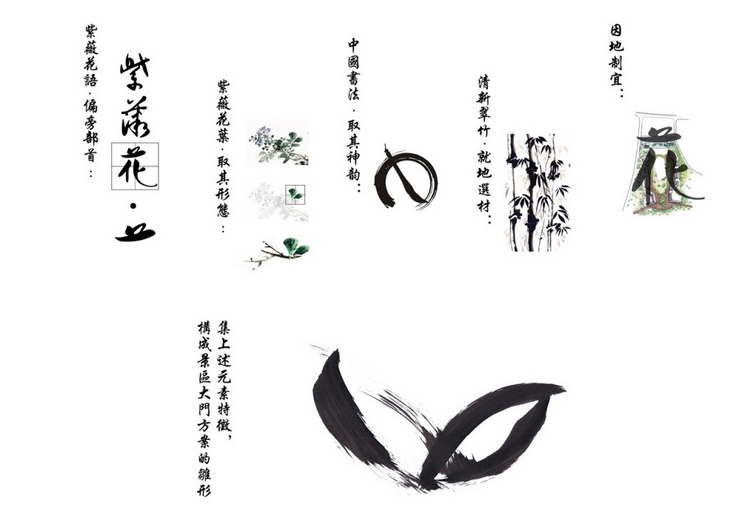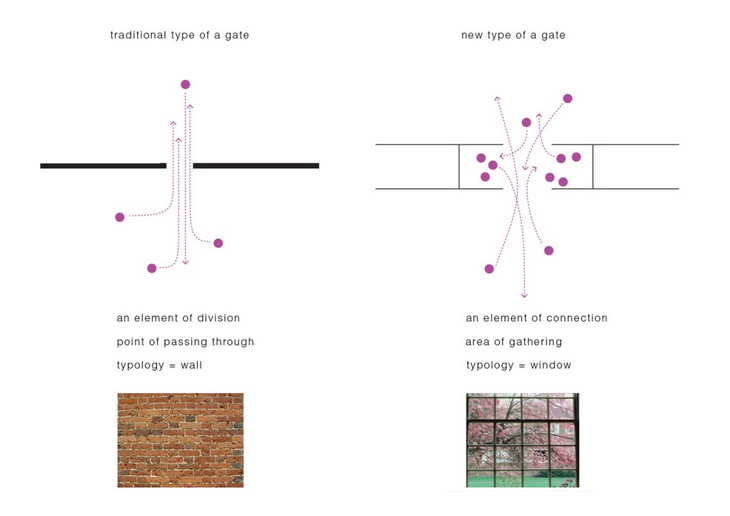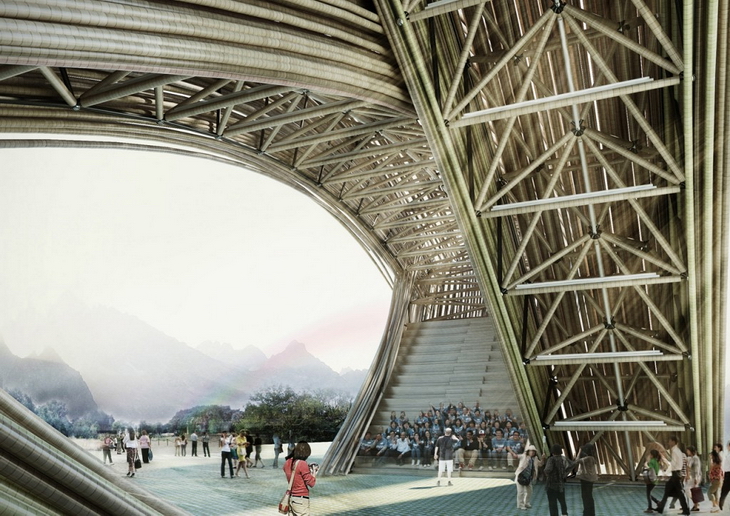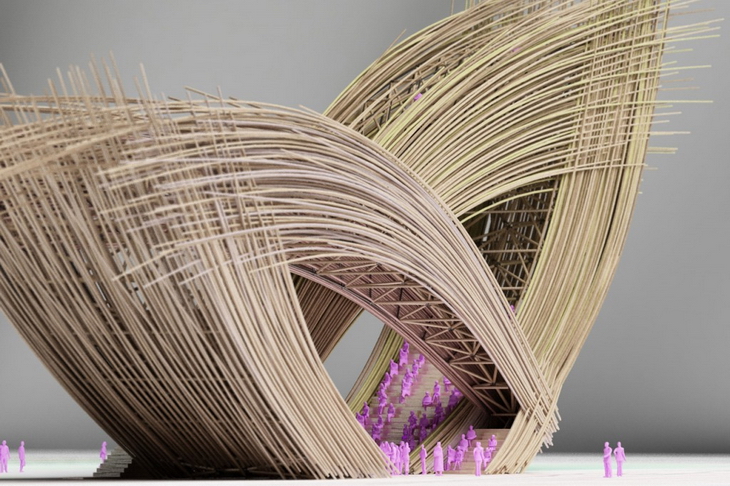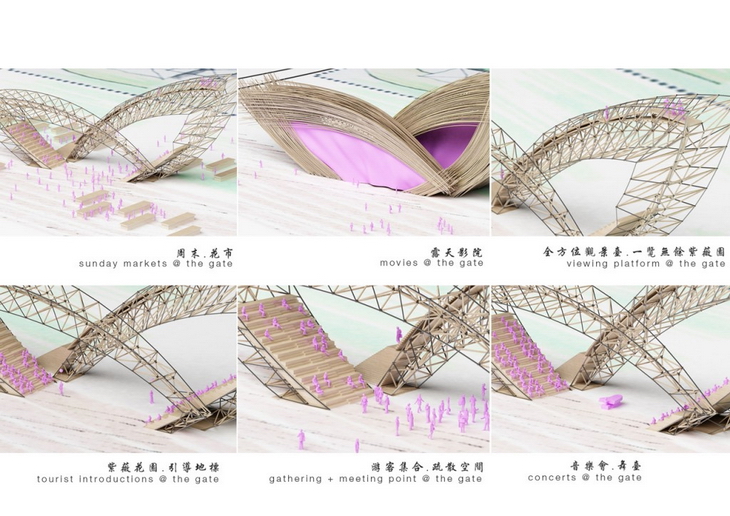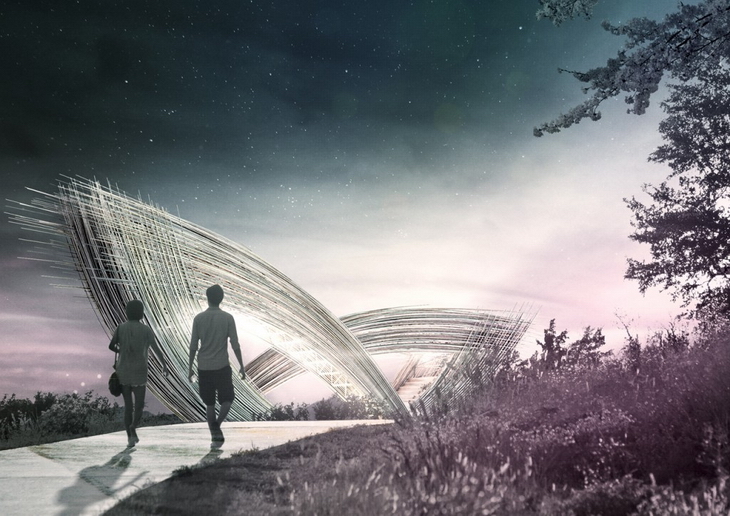 From the Architects:
Eckbank East the passageway reinterprets the typology of a threshold through which all people must pass, from that of a point of circulation to a space of gathering. The sprouting structure, alluding to the local flora, consists in two stylistically arching bamboo space frames covered in hundreds of single poles like brush strokes of calligraphy framing the landscape which proved to influence many ancient chinese writers and artists. In the interstitial space formed at the convergence of the two forms, the point of ingress and egress, a new social gathering function is created with stepped seating that provides for several stages within a sculptural construct and a picturesque backdrop.
Project: The Blossom Gate
Designed by Penda DesignHouse
Location: Xiangyiang, China
Website: www.home-of-penda.com