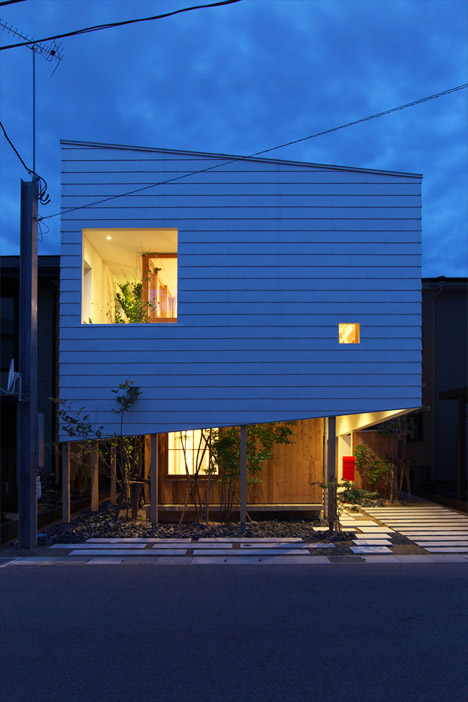 A white timber roof masks the upper storey of this Japanese house by Takeru Shoji Architects, but is raised on wooden stilts to reveal the pale timber facade of the lower level.
Japanese firm Takeru Shoji Architects designed the two-bedroom wooden residence, named OH! House, for a family of four in a residential area of Niigata, Japan.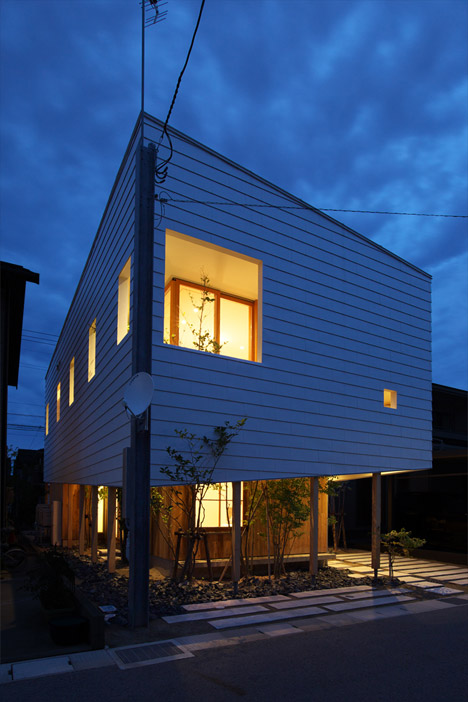 The bedrooms are spaced across the ground floor, giving direct access to a small garden between the inner and outer facades of the building, while the living areas are spread across the upper floor.
The wooden roof structure is pulled down over the top storey of the house, shading two terraces from the elements and restricting views of the interior space.
"A big hat put on the entire house creates a buffer space: a vague territory in between inside and outside," said the architects, "which mediates and protects the house from harshness of the climate in the region – heavy rain and snowfall, sunlight in summer, cold wind in winter – and the privacy from neighbours."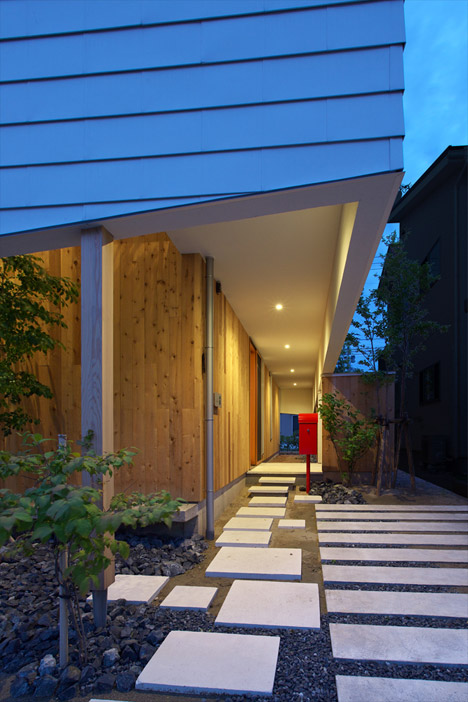 "Facing the garden and being surrounded by richly grown trees, large windows enable us to touch the trees from above," said the architects.
A 12-metre-long wooden shelf and desk, made in the same timber as the floor, run along a corridor adjacent to the living areas to give the family space to store a large number of books.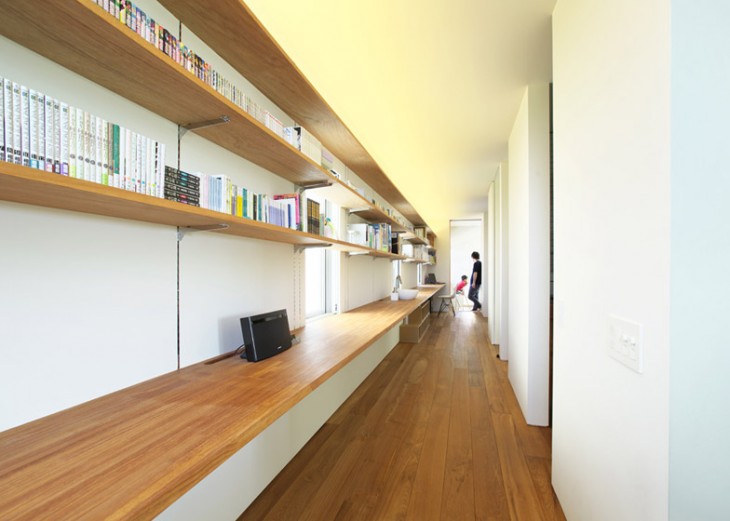 "By filling in between the living room, dining room and kitchen room with their favourite books, the characteristic 12-metre-long bookshelf and work counter along the side corridor have become a heart of the house," said the architects.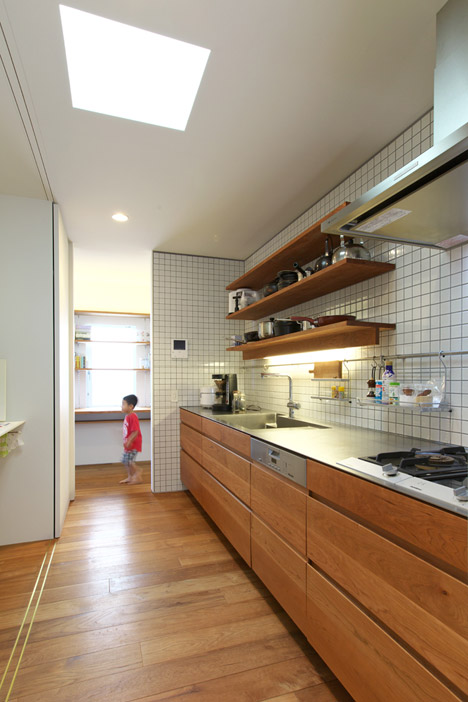 A staircase with white treads planted into the wall of the white hallway wall leads to an entrance hall fronted by two large glazed doors with timber frames.
A bedroom for the family's two children is located to one side of the mortar-floored entrance hall, while the family bathroom and a master bedroom with a walk-in wardrobe are positioned to the other.