To mark the brand's 50th anniversary of Living Divani and his 30 years as Art Director, Piero Lissoni sets up a maze of mirrors in the historical spaces of Palazzo Crivelli, in via Pontaccio 12 in Milan, where "The Uncollected Collection" , the limited edition signed by the renowned designer was shown for the first time, to celebrate and seal the double anniversary. Take a look at the complete story after the jump.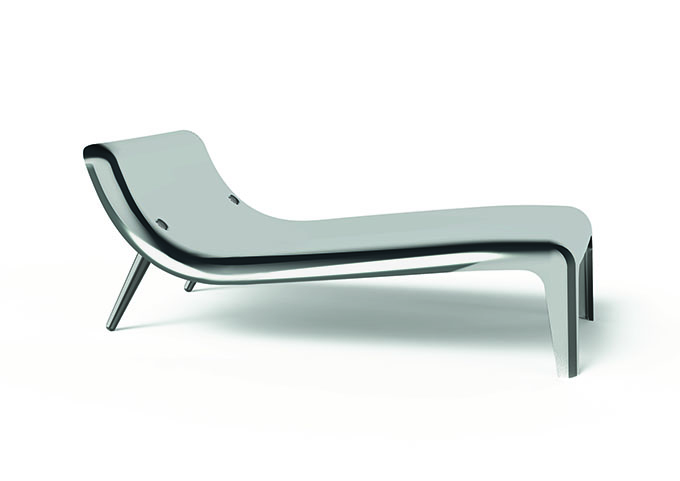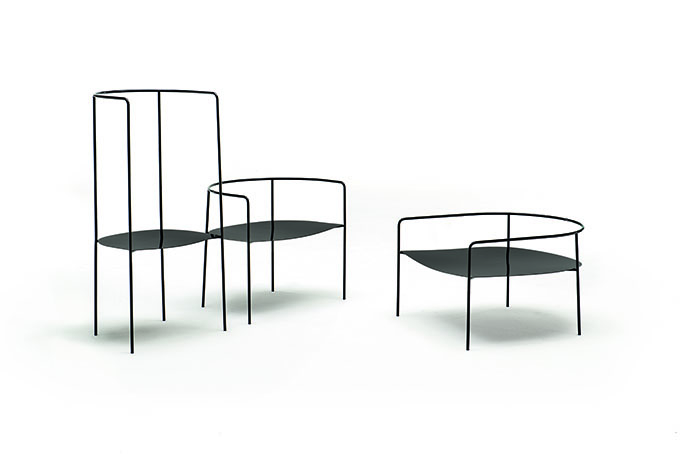 A display of great impact that extended, in a telescopic view, from the portico to the main room and stretches across the green spaces of Palazzo Crivelli's garden, is the scenario that works as backdrop to the pieces belonging to "The Uncollected Collection". It all started off with a solid 04 banco da lavoro, which stands imposingly in the middle of the archways of the internal courtyard, and continued in the salon, with pieces that exude vibrant energy: the exaggerated 01 chaise longue, the tiny 02 poltrona, and the sculptural-looking 03 tavolino, in different shiny nuances.
The steel rod and aluminium part of the collection – the extra-slim 04 sedia, the frivolous 05 sedia, the bon ton 06 sedia, the calibrated 08 tavolo, the rhythmical 09 tavolo – expanded into the garden, among the century-old trees and water mirrors, where Living Divani's outdoor icons created pleasant resting areas. Products that privilege geometrical, curvy or essential shapes, reflecting the variety of styles proposed in the past 30 years. A collaboration that with its understated elegance has changed the way of conceiving relaxation even in the outdoors.
Spectacular reflections, astonishing play of shadows and light: the magical atmosphere ranged from dream-like to technological and futuristic, highlighting the pieces on show from different angles in a combination of art and design. Two families of objects, the first with full, coloured and sinuous volumes made of cast aluminium, for impressive pieces of furniture with a fantastic flavour; the second with exceptionally ethereal and simplified silhouettes in steel rod and aluminium, thin tangled elements that sometimes feature as table feet, others as chair legs. An apparent dichotomy of a single idea: the sartorial skills of the brand and its incredible ability to translate the complexity of a project into contemporary while impeccable silhouettes, that always manage to look simple, proving that there is no need to shout louder than everyone else to be heard, noticed and recognised as one of the Italian reality of excellences on the international scene.
Photography by Simone Bossi, Francesco Allegretti
Find out more at Living Divani: livingdivani.it