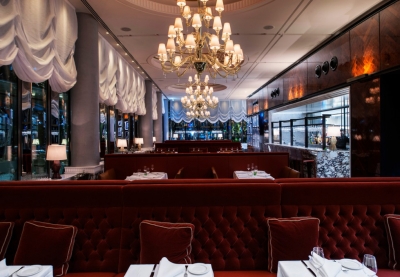 Project: Rosetta Ristorante
Designed by PointOfView Lighting Design & Iain Halliday
Location: Melbourne, Australia
Website: www.pov.com.au
Rosetta Ristorante recently opened in Melbourne, Australia won the Epicure and Good Food magazine's award for Melbourne's Best New Restaurant. Interior space of this restaurant is designed by interior architect Iain Halliday with help of PointOfView Lighting designers.
Discover more of design after the jump: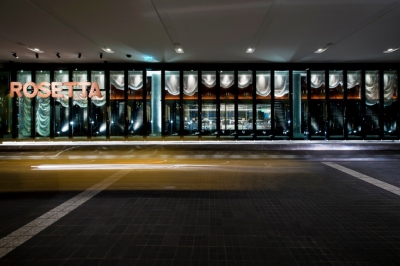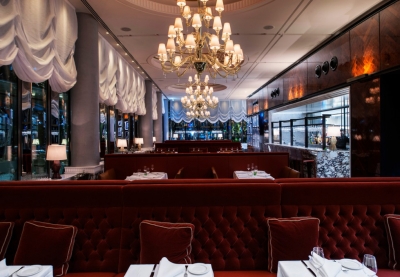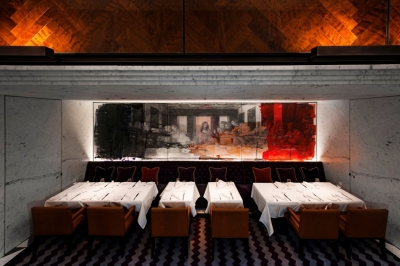 About the Project:
Rosetta Ristorante opened in late November 2012 at Crown casino complex in Melbourne – a city renowned for fine dining, It was just in time to win the Epicure and Good Food magazine's award for Melbourne's Best New Restaurant.
Given Neil Perry's pedigree, awards and accolades are no surprise. His twenty-four year-old Rockpool restaurant on the water's edge at Sydney is the foundation of an impressive empire and Rosetta is the third Neil Perry restaurant at Crown. Perry has won most international awards including the UK Restaurant magazine award, 7 years running.
ROSETTA is a sophisticated Italian with authentic and highly professional service, seasonal menus and a devotion to simple regional dishes. Simplicity, the cognoscenti always say, is the heart and soul of Italian cuisine.
The interior design by Iain Halliday presents a luxurious traditional aesthetic, within a supremely elegant contemporary idiom. The aim for the lighting, by Sara McClintock and Bernie Tan-Hayes at POV Melbourne, was to speak this contemporary-traditional language, and create the illusion that the light emanates from traditional sources such as Venetian chandeliers, table lamps and brass picture lights.
However, behind the traditional surface lies another story. New technologies integrated into the lighting have been cleverly concealed. Down-lights are hidden within the ceiling detailing. LEDs and fiber optics are cached behind domes, joinery and picture lights. This wizardry creates unexpected effects that sculpt the space with light and add imperceptible emotion.
During the day Rosetta is filled with natural light flooding into the room from every direction. The interior lighting plays a supportive role during the day, presenting a bright space where the interior architecture is enhanced to the full. With an extraordinary view of Melbourne's skyline, Rosetta seats 100 people in the restaurant and 80 on the heated alfresco terrace overlooking the promenade and Yarra River.
With the passing of daylight, the restaurant is transformed: Murano glass chandeliers and table lamps from the 750 year-old Barovier & Toso play the lead roles in the space. Key materials are subtly revealed through the use of concealed lighting; timber veneer, marble gold trims and Braille curtains make an understated appearance, contrasting with accented artwork and murals. Displays of wine glasses are directly illuminated to add sparkle which then bounces off the chandeliers.
At the heart of Rosetta's fast-paced display kitchen is a wood-fired oven and char-grill for suckling pig, roast chicken and wood fired suckling lamb. Head Chef Brendan Sheldrick works closely with Neil Perry, and there are two dedicated pasta chefs who hand craft over 16 different kinds of pasta daily.
A small bar in the centre of the dining room, with views to the kitchen, seats 10 lucky guests who can enjoy the theatre and artistry of the chefs. A private dining room, with a spectacular Warhol-inspired mural of Michelangelo's Last Supper, accommodates 20.
"We are very lucky to have the opportunity to work with Neil" said Sara McClintock, senior designer at POV. "He is passionate about the details in all aspects of his restaurants, and it's this which takes the dining experience to another level." Perry is knowledgeable in the magic that lighting can bring to a space, and encouraged POV to achieve a sense of intimacy at every table. "Even the bustling kitchen was considered a space where warm light is essential," said McClintock.
"It a great pleasure to light a restaurant of this quality, and contribute to an ambiance where guests can truly enjoy their food and company," said Mark Elliott, design director of POV.