Fontevraud Abbey, a striking complex from the Middle Ages is now a hotel a restaurant, and a vibrant hotspot of cultural events scheduled around the year. Built initially as a monastery, the now redesigned space honored the tradition emphasizing the existing architecture with a touch of modernity.
"What we wanted for Fontevraud was not the classic hotel and restaurant experience, but something unique; a journey between tradition and modernity that reinterprets the story of Saint-Lazare for the future, marrying emotion, sensual pleasure and poetry" – from Patrick Jouin and Sanjit Manku of Agence Jouin Manku who where in charge of the renovation.
RELATED: Find More Inspiring Hotel Destinations On Archi SCENE
Continue after the jump to see more of the Fontevraud Royal Abbey hotel: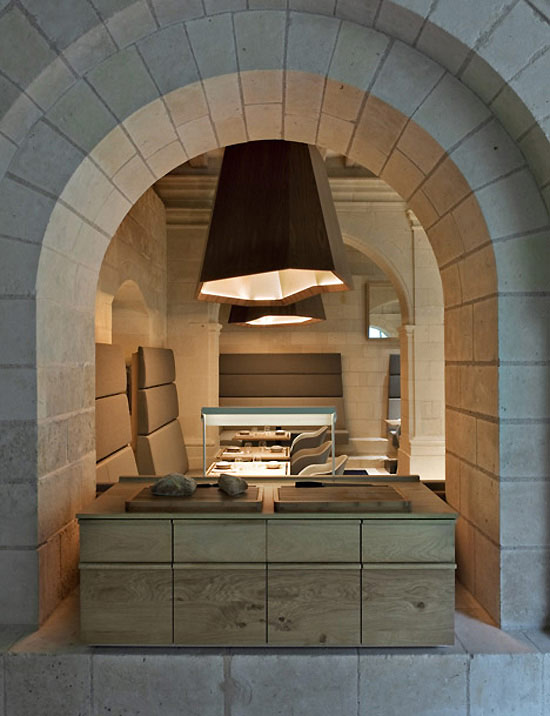 Address: 49590 Fontevraud-l'Abbaye, France
Phone: +33 2 41 51 73 52
Rate: $143 / Euros – 134
For more of the hotel and the whole Abbey visit www.fontevraud.fr.