Lema Contract has furnished the 153 rooms of the exclusive five-star hotel Great Scotland Yard in London, one of the most awaited hotel openings of this year. After a three and a half year long complete renovation by the well-known developer Galliard Group together with Twenty Fourteen Holdings and the participation of LuLu Group the hotel will open its doors to the public in Summer 2019. Take a look at the complete story after the jump.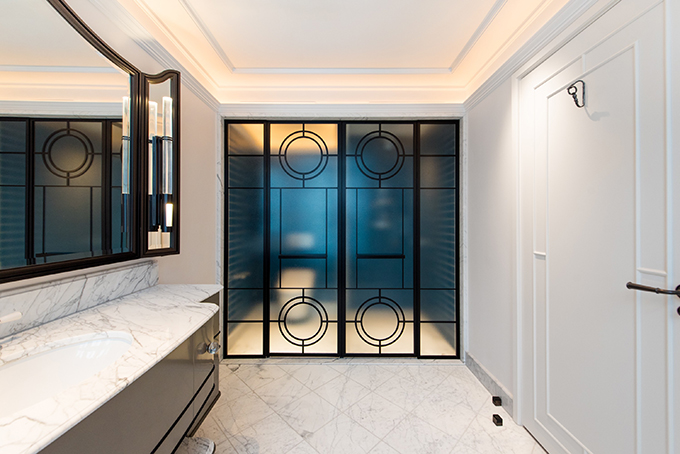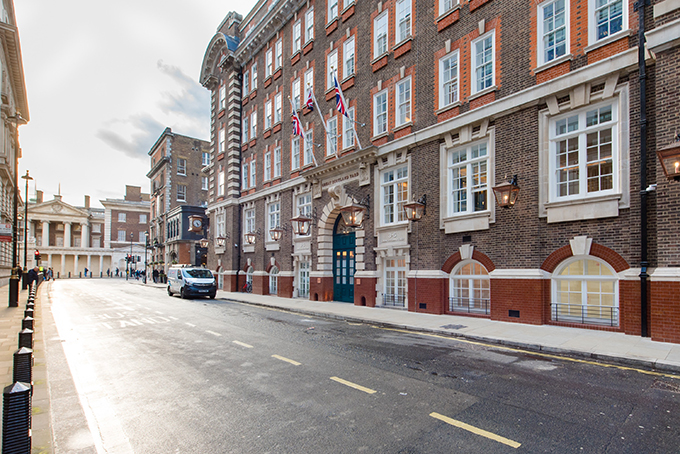 Great Scotland Yard will be the first hotel in Britain to be part of Hyatt's Unbound Collection, which groups together hotels with individual and unique characteristics around the globe. Great Scotland Yard Hotel is situated in the exclusive area of St James, a few steps away from Westminster, and is characterised by the distinctiveness of its location: the historical building has hosted in the past the headquarters of the Metropolitan Police. During the grey and foggy Victorian era, policemen would begin their shifts from this very building. Charles Dickens and Sir Arthur Conan Doyle who followed the policemen searching for inspiration for their novels paced the corridors. Often featured in books and films, the buildings' history dates back to Tudor times when it was used as the embassy for the Scottish Royal Family during their visits to Henry VIII and Elizabeth I, who both resided in the nearby Whitehall Palace, and from this the name Great Scotland Yard was born.
Entering the building is a voyage back in time thanks to the refined stylistic details – shields and glass and bronze emblems recall its prestigious history. The hotel features a refined restaurant, a "secret" whiskey bar that recalls the 20s era of prohibition, a library, a gym, a cocktail bar, a Palm Court hall and a ballroom.
Designed by EPR Architects, Lema has looked after the designing, developing and installation of the fixed furnishings in the bedrooms, supplying the bespoke wardrobes, TV units, wooden bathroom furnishings and the doors of both rooms and corridors. This reconfirms once again the great capacity to manage tailor—made supplies of furnishings corresponding to the technical and stylistic requests of the architects.
This new project is particularly important for Lema Contract, ideal partner for projects both in hospitality and residential sectors. Lema Contract is registering significant growth and has a team dedicated to Contract clients in its two hubs: Giussano in northern Italy and in Chelsea, London. London is, indeed, one of the most important cities in terms of contract sales for residential and hospitality projects; Lema is currently completing another prestigious development at 20 Grosvernor Square, which comprises 37 apartments in the heart of Mayfair.
Angelo Meroni, President of Lema comments: "Great Scotland Yard reconfirms once again our versatility in the Contract sector. The expertise formed in over 50 years of business and the added value of having an organised structure on the territory means that we can satisfy the technical and stylistic requests of every project, even the most challenging ones such as Lutetia and Great Scotland Yard. Our advantage lies in the capacity of interpreting the architects' view guaranteeing customised solutions, whilst integrating the different skills required which is perfectly expressed in the motto of Lema Contract: You Think We Make."
Umberto Salon, Managing Director of Lema UK adds: "Since we have a London based office we are directly on the territory which indicates that we have a strategic advantage on our competitors. When dealing with such a complex project it is indeed important for the developer to count on a partner that is able to manage the different phases of production and installation, even coming up with last minute ad hoc solutions. The capacity that Lema has to manage the entire chain of productivity and logistics means that we take on the role of general contractor, and this has allowed us to affirm the brand in London in only a few years. We opened the UK branch of Lema in 2012 as a response to the growing demand for turnkey projects in the country, this was followed by the opening of our flagship store in Chelsea in 2015, conceived as meeting point for the two souls of Lema: Home Division and Contract Division."
Photography by Emma Lambe. Images are courtesy of Lema
Fin out more on www.lemamobili.com