Housing
The D*Haus by David Ben Grünberg & Daniel Woolfson
By |
Architects David Ben Grünberg & Daniel Woolfson focus on dynamic living with their conceptual design for The D*Haus project, which is in a way also a movement and an architecture practice growing into one.
The D*Haus Company is an experimental design and architecture practice that is fascinated and inspired about the mathematics that can be found in every fibre that makes up our world. Constantly striving to explore, develop and express form through movement, colour and mathematics, D*Haus articulate their ideas using three well known and respected mediums; Architecture, Art and Design.
Their most inspiring is the house design itself, presented in this feature. The house is created to rotate itself, adjusting to the maximum insulation according to the season and weather pattern. For more of the DYNAMIC HOUSE continue below: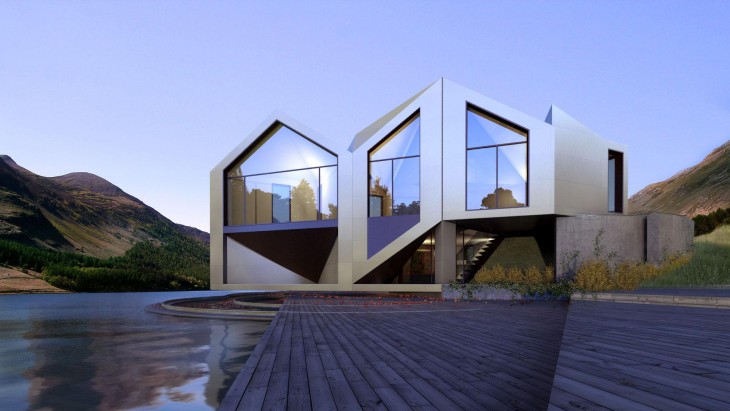 And the Dynamic Haus; A house for all seasons. Conceived for the harsh climatic extremes of Lapland, the D*Dynamic will literally move with the sun, external walls become internal walls and doors become windows – it is a revolution in modern day living, never conceived before but wholly possible due to simple geometric principles. If the eye-opening animation by AVR London doesn't convince you then the remote controlled model, constructed from Du Pont Corian®, certainly will.
For more of their work log on to www.thedhaus.com.