Finalized in 2014 the 60 square meter three room apartment in Gdansk is work of Monika Potorska, Andrzej Kondratowicz, and Anna Haśkiewicz. This modern yet comfortable living space is located in the polish city of Gdansk, the wonderful images are work of Tomirri Photography.
The apartment was designed according to various tastes of a young family consisting of three people. The main part of the flat forms an open space created by the kitchen and relaxing area. The hostess of the house, a great lover of books, is connected with them both mentally and professionally. Her lore for literature was inspiration to design the heart of the house- the bookshelf filled with books. Located in the central part of the house, it showed the character of the residents in this house. A very interesting decorating element are graphic motives of horizontal signs, painted on the concrete floor in the kitchen.
The communication pivot forms the corridor with an entrance porch in which there are wardrobes for clothes. Application of a mirror in one of the wardrobes makes the communication inside the dwelling interior looks like a part of the street with zebra crossing for pedestrians and cross-roads. From the corridor it is possible to enter all the rooms, parents' bedroom with wooden furniture and a bed folded into the wardrobe, and the daughter's room with domination of sailor's motive.
For more of the apartment continue below: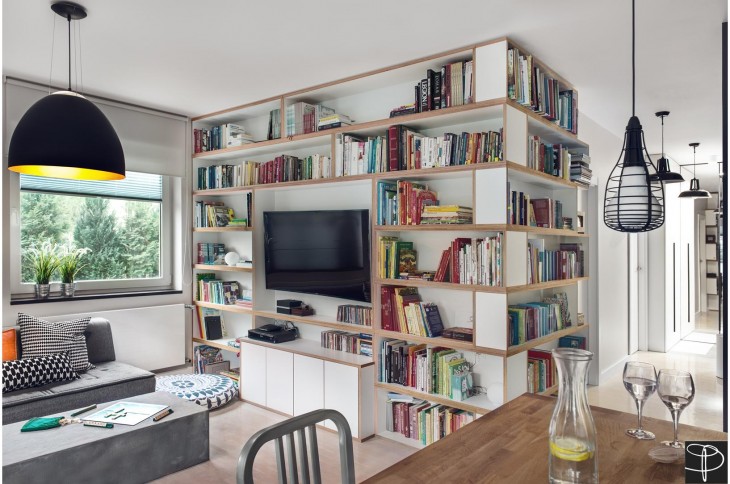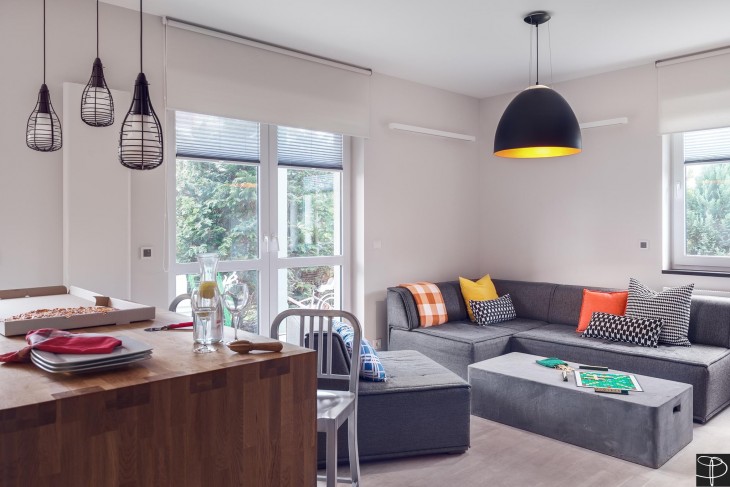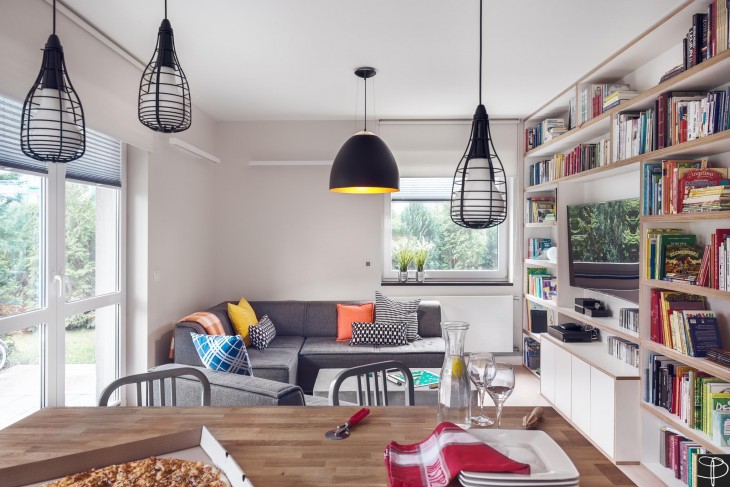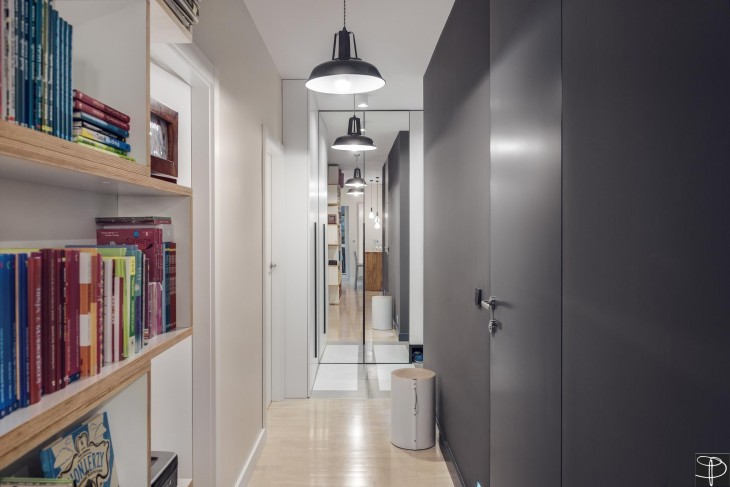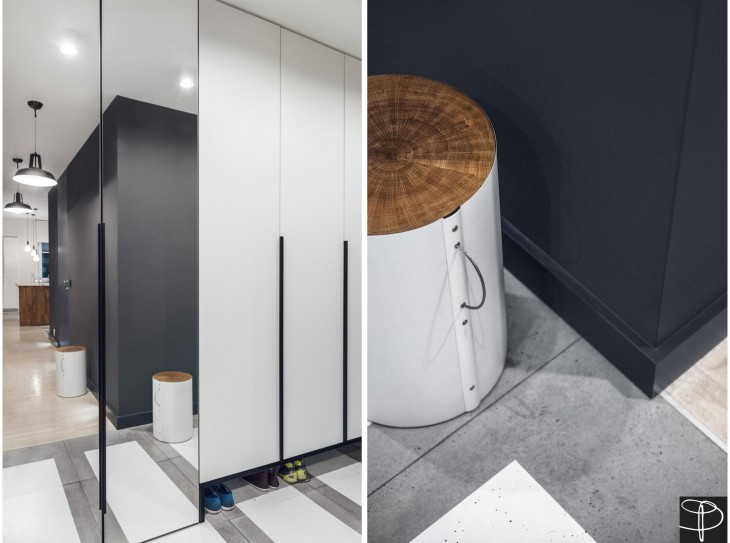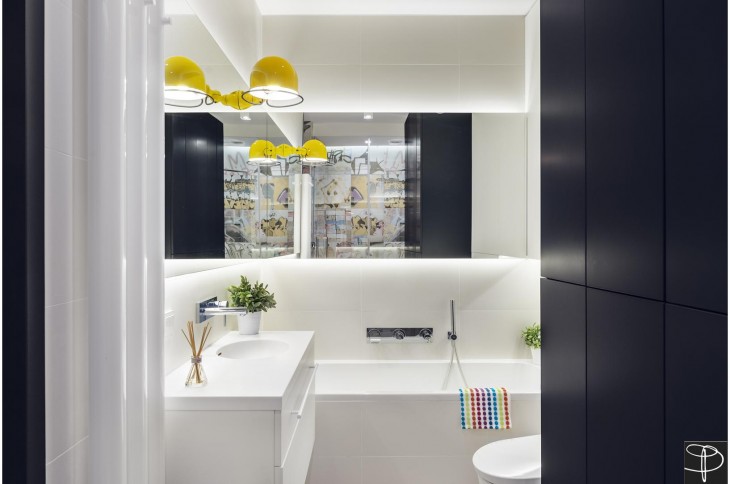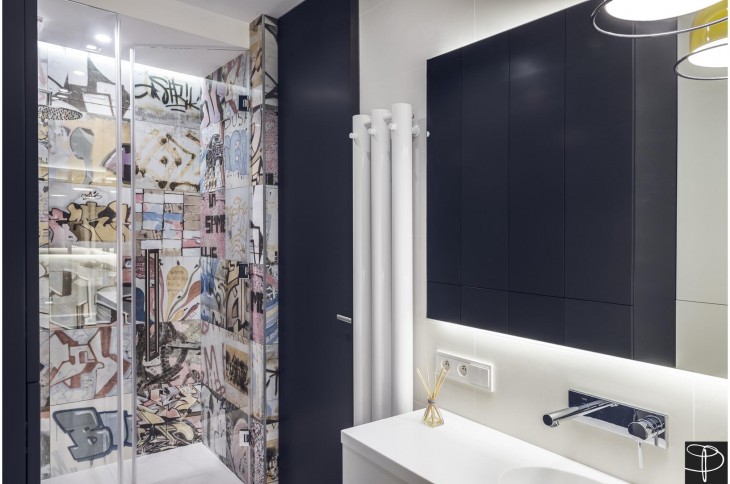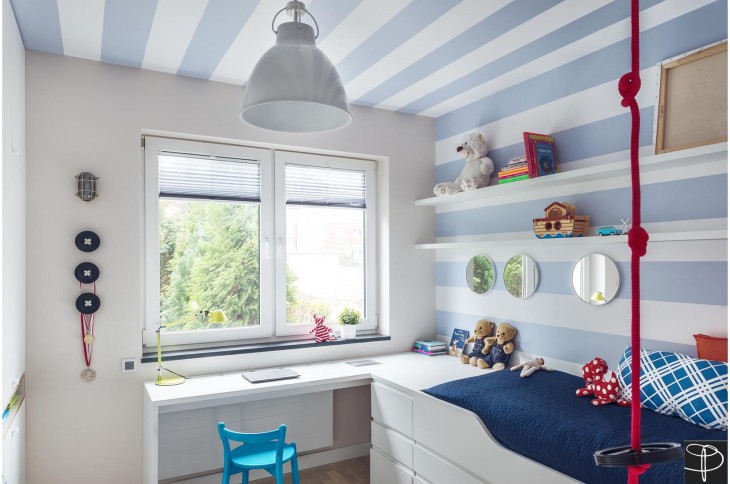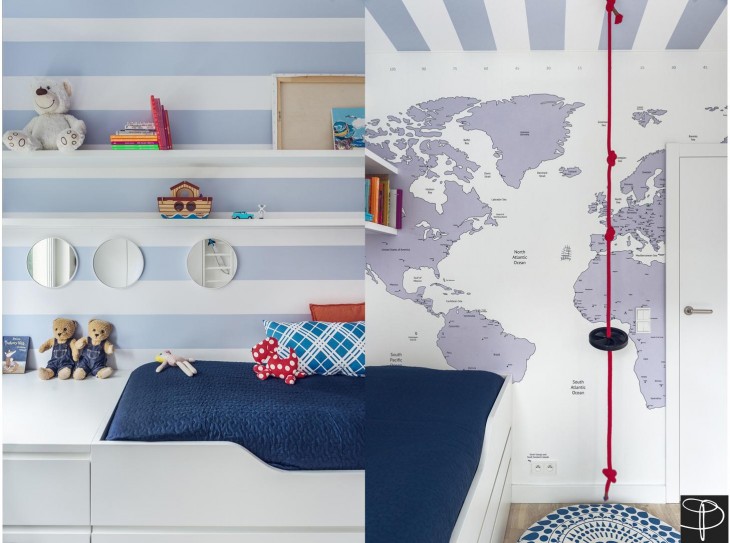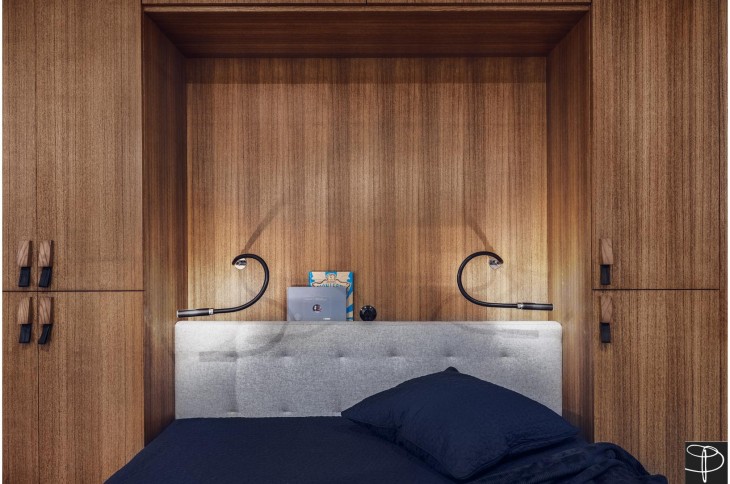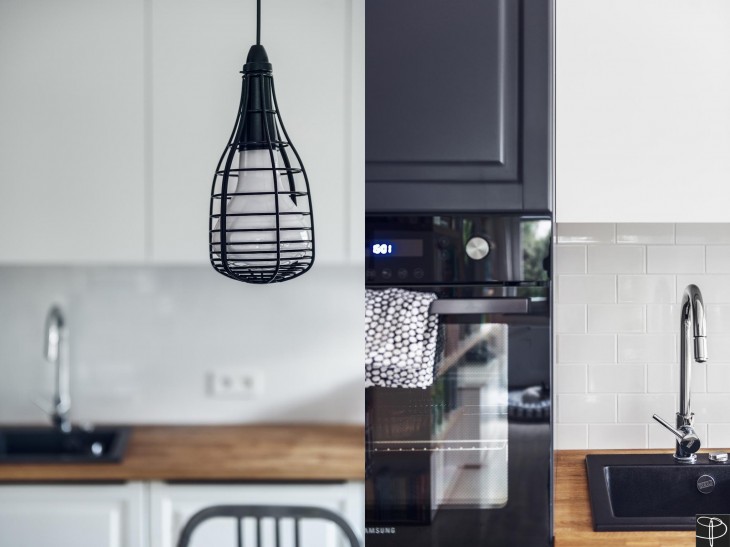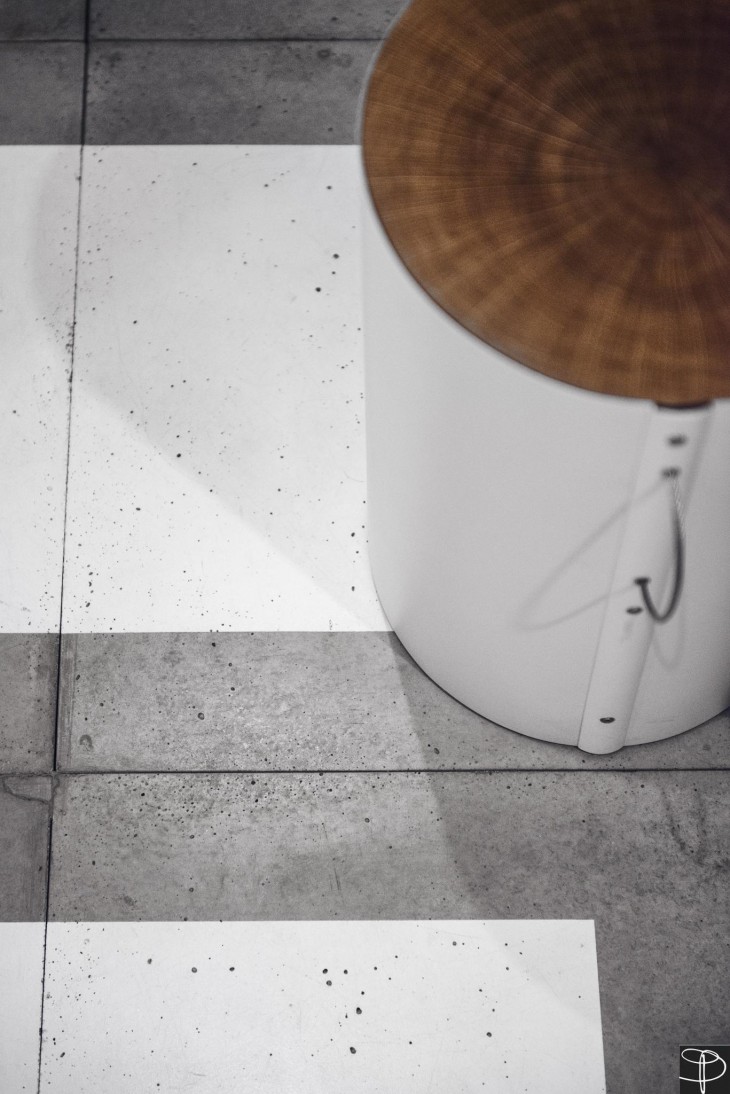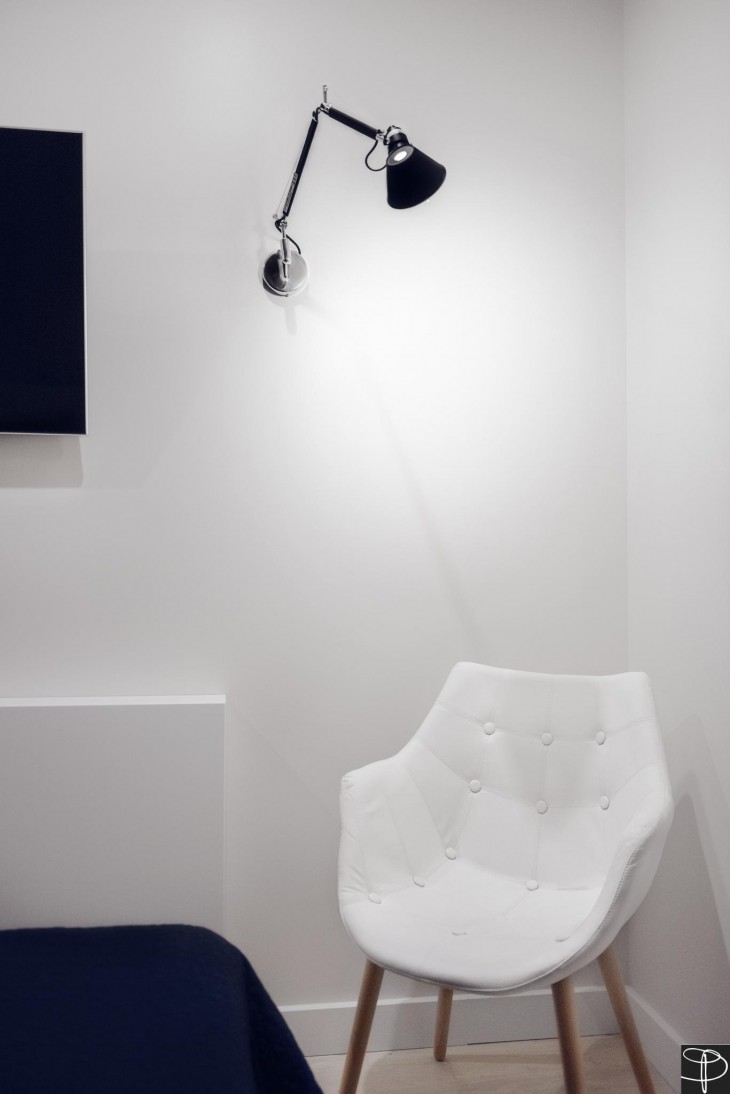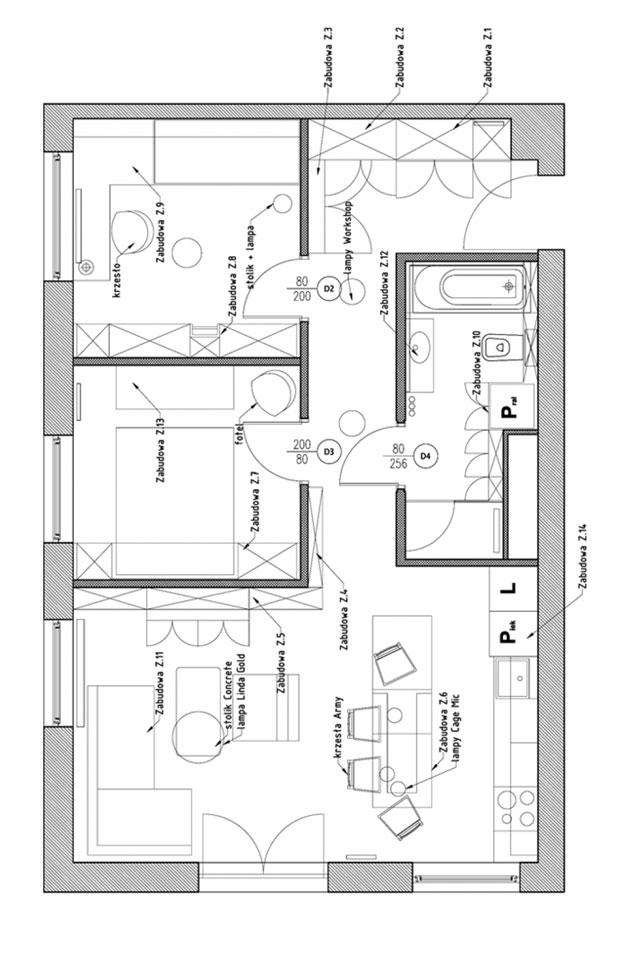 All images courtesy of Tomirri Photography – studiopotorska.com.