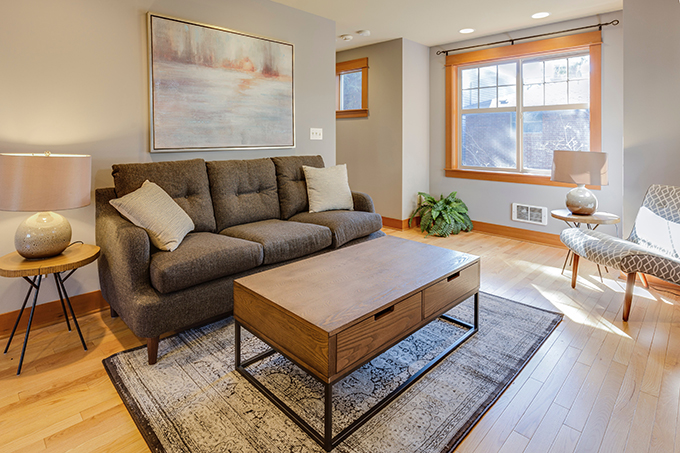 In many cities, residential space is at a premium, especially in the downtown area. That's because large homes or apartments are financially out of reach for people who are not pulling down six-figure salaries.
To avoid paying an arm and a leg for a new home, one option is to move to the suburbs, where it's often possible to afford a large house on a generous piece of land. Suburban life also tends to be slower paced, which is appealing to young families with children.
However, many young professionals and empty nesters want to be close to shopping and entertainment. For people who want to be where the action is, an apartment, condo or townhouse are the only realistic options. Then again, these dwellings often feature small rooms. The upside, however, is that small spaces are easier to keep clean, and downsizing to smaller digs provides an ideal opportunity to get rid of unwanted clutter. Even after de-cluttering, small spaces can feel cramped.
But when furnished and accessorized the right way, small spaces can feel downright cozy. Here are three expert hacks that can help make the smallest rooms feel airy and spacious, while making the most efficient use of every square inch.
1. Create a Mini Library or Conversation Corner
Many large estates feature drawing rooms and libraries that are ideal for curling up with a glass of wine and a good book or engaging in meaningful conversation with friends or family. Installing floor-to-ceiling bookshelves along one wall of a small room creates a similar illusion. Finish the look by placing a small table, reading lamp and pair of plush chairs nearby. As a bonus, the bookshelves will provide a tremendous amount of much-needed storage while requiring relatively little of a small room's precious square footage.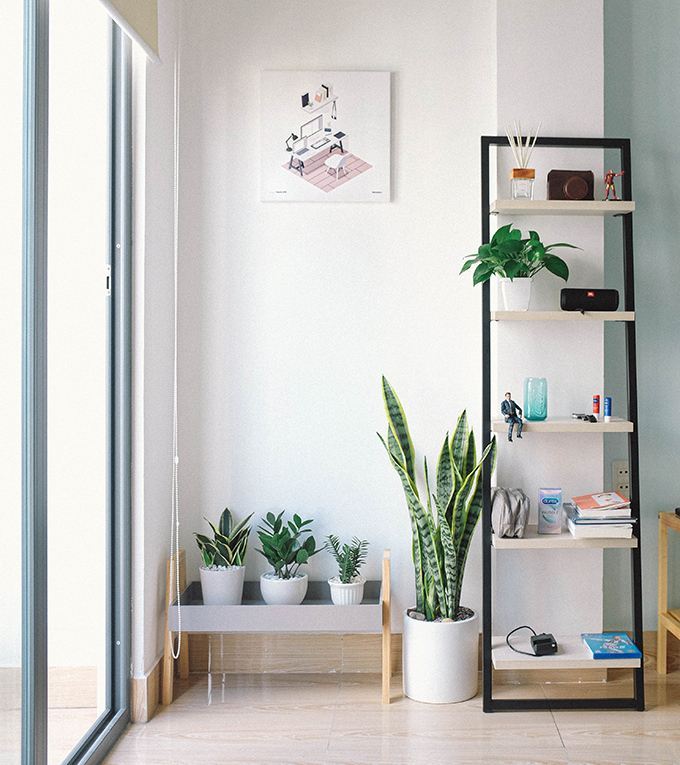 2. Choose Right-Sized Furnishings
A well-known rule of thumb says that small rooms demand smaller-scale furniture. While it's true big furniture can overpower a small room, having too many small pieces can make them look and feel crowded. A better strategy is to choose a few larger seating pieces and pair them with limited accessories such as a coffee table or an ottoman. For instance, a sectional sofa provides maximum seating for entertaining, while making a bold statement that can give small rooms the illusion of being much larger.
3. Adopt a Monochromatic Color Scheme
Conventional wisdom says that light colors make rooms look larger, while darker colors and busy patterns make rooms look smaller. With that in mind, consider adopting a monochromatic color scheme that focuses on lighter shades and can open up even the smallest of rooms.
Keep in mind monochromatic does not and should not mean dull. Instead, coordinating furnishings in various shades within a single-color family makes a room look sophisticated and sleek. Color can be added with accessories like pillows or area rugs, which keep rooms from looking too sterile.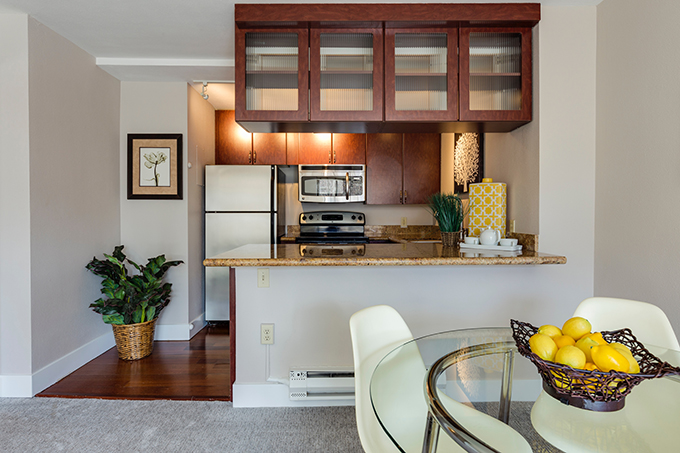 Living Large in Small Spaces
Vibrant neighborhoods with restaurants, shops and cultural attractions often command premium rents and mortgages. Meantime, smaller homes, apartments or condos represent the only realistic options for most people who want to live in these desirable areas. Smaller homes with smaller rooms present decorating challenges, but also opportunities to downsize.
The key to living large in small spaces is to use the available space as efficiently as possible. Installing floor-to-ceiling bookshelves, choosing a few substantial seating pieces and adopting a monochromatic color palette makes rooms look inviting and cozy.
But don't stop there. Check out Rooms to Go For additional small room design ideas. Rooms to Go also features high-quality furniture that can make any living space feel like home!