Kavellaris Urban Design practice designed their own working spaces, by transforming a conventional commercial office space into a fresh and creative workplace, in the city of Melbourne. For more images continue after the jump:
From the Architects:
This converted inner city design studio was originally a conventional undersigned commercial office space with little regard for the environment or design. The client's primary objective was to satisfy their current spatial requirements and simultaneously create adaptable spaces for the future. We were interested in providing a counterpoint to the existing space, but also to provide an alternative attitude and philosophy to the conventional corporate working aesthetic. Our objective was to establish and express an alternative architectural language that reflected this design philosophy and utilised the project as an experimental canvas. All existing materialwas stripped back to the core structure and all applied surfaces finishes were removed showcasing concrete ceilings and brick walls which provided a backdrop for our intervention.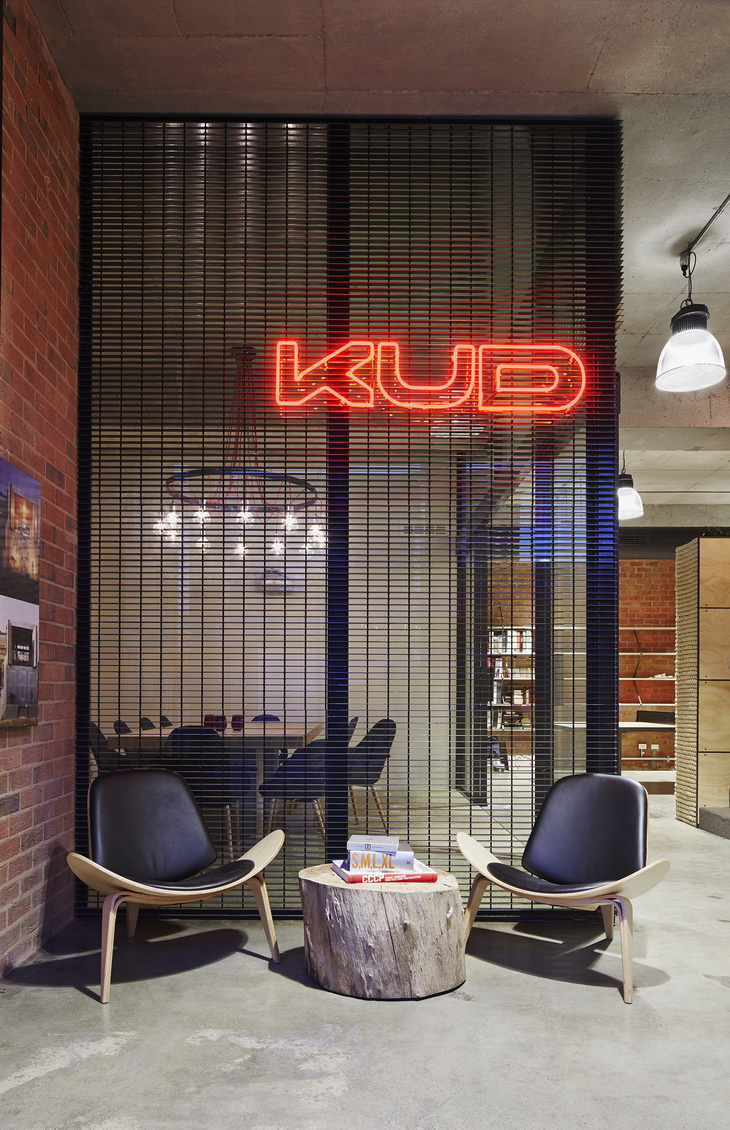 The primary focus was to incorporate environmentally sustainable non architectural materials and construction methodologies which provided juxtaposition between old and new, manufactured and organic which also played a central theme throughout the interior. The existing open plan, double heighted floor spaces and mezzanine provided us with an opportunity to create a separation between the private and public areas of the office space whilst maintaining critical visual connections throughout the entire space. The sceptical of the daily activity and the making of architecture, as well as the architecture itself is on display for all occupants and users of the space. This exchange and redefining of public and private work spaces was a critical cultural shift for the office typology. The lower level office is flexible spaces that blurred the boundaries between the public and private and created exchangeable visual events of activity for clients and employees. A defining self-watering landscaped landscape border provides a notional separation throughout the open plan and provides a soft contrast to the concrete and steel elements. The green strip also improves the air quality for occupants.
All the materials selected for the project had two important criteria for their implementation. The first was that they were environmentally sustainable and also did not require an applied finish, and the second was that they were proprietary and readily accessible to keep the cost of the project down. Almost all of the furniture, desks, board room tables, joinery, shelves and lighting were designed and custom made to maintain the continuity of the design language. The board room decks were constructed from laminated LVL timber beams with concrete pipe bases. The task lighting was custom made from Sisal rope which was also used as a wall finish. The materials provided a juxtaposition between the old and new, manufactured and organic and also is a critique to the generic commercial work environment. The project seeks to provide design alternatives for interior workspace design, sustainability and ultimately re-examine our cultural attitude for its vernacular.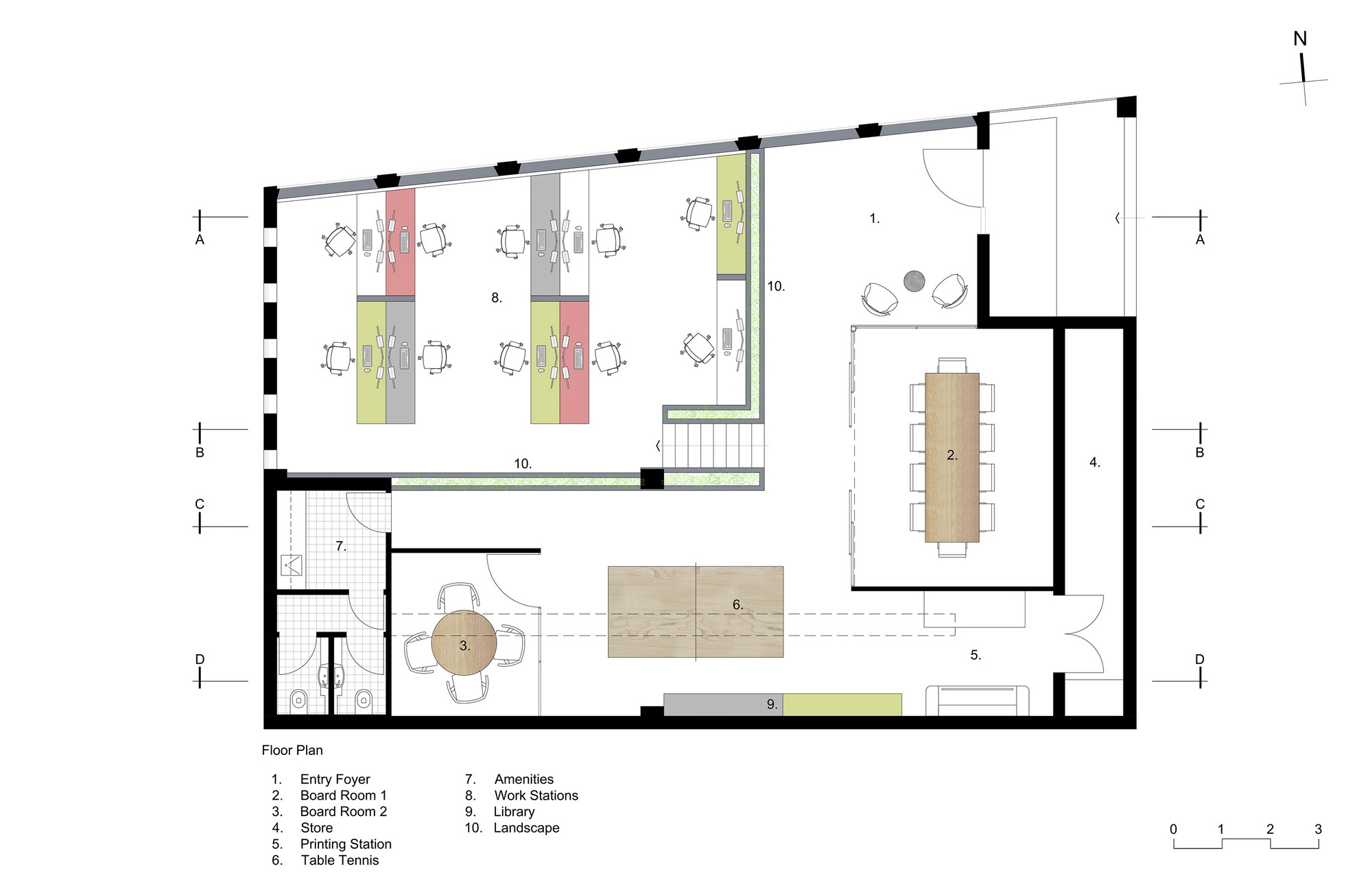 Project: The Offices of Kavellaris Urban Design
Designed by Kavellaris Urban Design
Photography: Peter Clarke
Location: Melbourne, Australia
Website: www.kud.com.au