Interior Design
The Best Ways to Make Your Home Personal
By |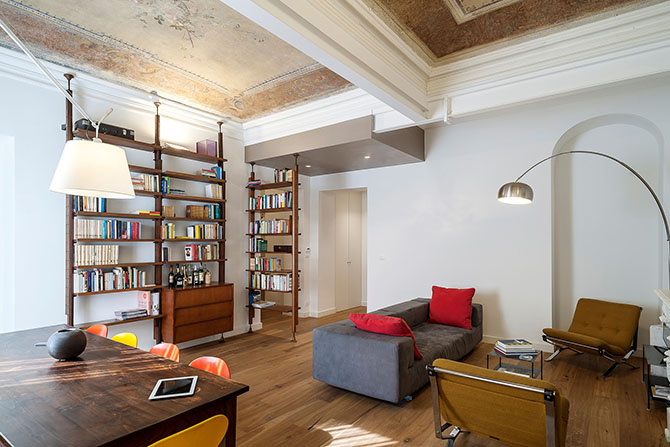 Moving to a new house can be exciting, but exhausting in the same time. When you go visit a bunch of them before you decide, you can already see where everything will go, the colours on the walls, the design and everything else, but when you actually move all your stuff, nothing seems that easy anymore. Besides this, the outside is another issue, because you have to arrange your garden the way you like it, maybe add something that is not there already, some plans, flowers and trees or some other decorations that fit your taste. And then you see a lot of design ideas on Pinterest or some other websites, in furniture and bricolage magazines or stores, in your friends' homes and you find yourself confused because you like everything and you don't know what you want anymore. Your house should look like your house and nobody else's and you should discover what defines you and what can really make you feel comfortable in your own home.In order to do that, you should personalise it so you can easily do whatever you like to do, accomplish your style, develop your passions and hobbies.
Read more after the jump: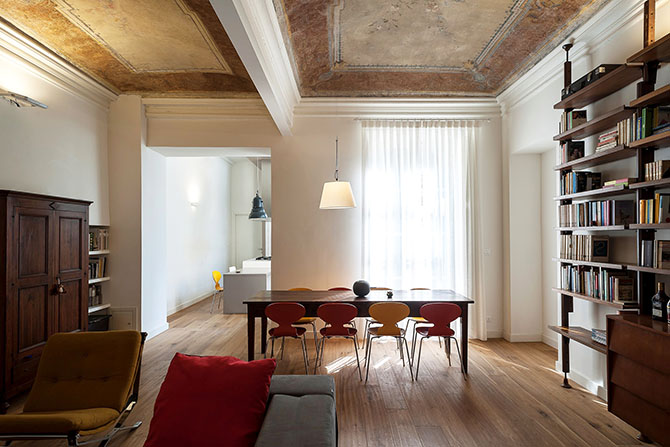 Usable storage
A home, besides being pretty and comfortable, should be fully functional. There goes, if you have a small house, you should especially think about how to save storage space or haw you can incorporate storage space in the furniture you have. A simple and practical solution would be to choose some multipurpose furniture, so you'll have enough space to sleep at night and the ability to clear the room(s) during day time. You can take advantage of every corner of your house, even the ones that you don't think are very helpful or useful. For example, you could have a bed with drawers underneath, a desk that you can raise against the wall, a coffee table with incorporated stools and so on.
Details and customization
Artwork and other accessories are the soul of a home so take advantage of your empty walls or counter space and put something that says something about you. You can hand your personal paintings, motivational texts as pictures or stickers, you can even find some signs on Signomatic that you can put on the outside (such as house number, "bad dog" signs or other warnings or whatever you can think of). You can have signs on doors that designate whatever is behind them, like for children's rooms (those "do not enter" or "You shall not pass!" signs) or if you have a home office you can put arrows or whatever else to help your customers reach it easily. Rugs or carpets are also another great idea for making your home colourful and cosy. You can do some repainting and/repurposing for the existing furniture in the house based on some DIY ideas you find all over the internet. You will see the impact it has over your state of mind will be notable and you will feel like you belong there. You will never want to leave your house again.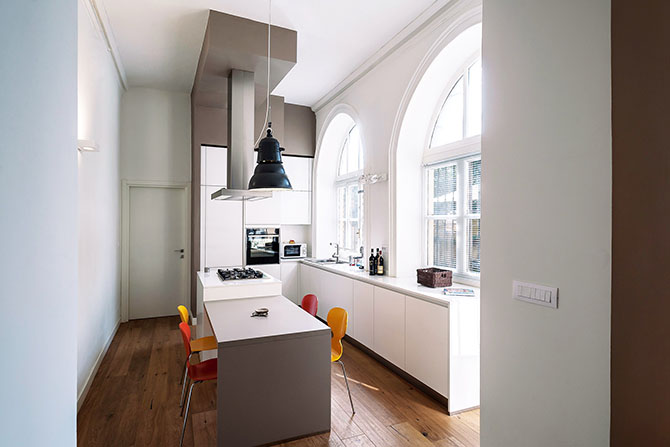 Avoid trends
It's true, trends are nice and you may find something you like, but sooner or later, they will fade, something else will be fashionable and you will find yourself in a house that you no longer like. If you have a restricted budget and you cannot afford to but things for your house every few years, you should consider designing it simpler with the possibility to redecorate any time you want. One suggestion will be to choose simple practical furniture in light colours (the lighter the better, because it increases the amount of light you have in your home). The colour palette you choose should give you a bit of flexibility to be able to change the looks of it whenever you feel like it. Use accessories to give a splash of colour, not furniture itself. Magazines dedicated to interior designs are nice and present a pretty perspective on a house, but think about it: would you still like it and feel comfortable 10 years from now, when something completely different will be trending at the time? Take everything into consideration and make it personal. Choose whatever you like, not what trends dictate you to choose. Now, if you really like some design ideas, there's nobody to tell you not to get it, but do it because you really see yourself living in it, not because of what specialised stores tell you to do.
Natural lighting
Now, usually there is nothing much that you can do about this, because many times it doesn't depend on you. But if you can, make sure the natural light can reach the inside of your home enough. Also, choose light bulbs that are powerful enough to light up your space so that your eyes don't get tired too much. Of course, it should be as close to the natural as possible, because that cold white light we find in supermarkets or malls is also tiering for the eyes and besides it distorts the colours a lot. The are some tips on how to brighten up your home and some of them are free, like putting your central light as high as possible (the lower it is the poorer the quality of light). Another great tip, mentioned above, is to have bright coloured furniture (and not too much of it, because it can obstruct the light that comes from outside and besides, it makes the room feel crowded and small).
Make it your own sanctuary
Consider your home a relaxation resort and a refuge from the stress of the outside world. You know how it gets, being at work all day, having to deal with constant short deadlines and at the end of it all you want is to lay down, stay in your happy place and relax. And now think about what makes you relax. It can be a good book, listening to music, sewing or even cooking or cleaning. Save a corner for your sanctuary and install there whatever you need to do your thing.
Images: Frescoed Rooms by Studio Doppio