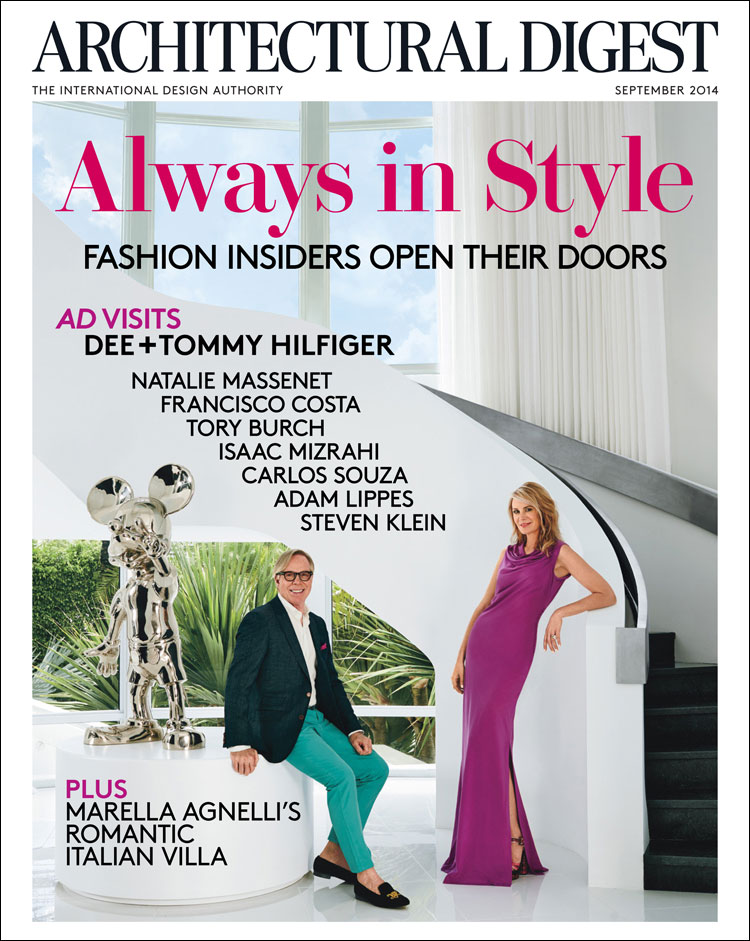 Tommy Hilfiger invites Architectural Digest and photographer Douglas Friedman (Bernstein & Andriulli) into his Miami Home. Douglas shot Mr Hilfiger and his wife Dee together at their lavish Miami address.
It's kind of incredible, it's truly unexpected on so many levels. Something that you wouldn't think would be conjured up by Tommy Hilfiger. That's what makes it so magical is that it's such a surprise. – from Douglas Friedman.
Speaking of the art displayed in the Miami house Douglas said: "It's a different type of Americana. It's American Pop Art. Tommy Hilfiger as a brand has always been one to straddle the unexpected. Maybe it makes complete sense that he's embracing 60s, 70s pop culture. You have to find the focus of each room. It can be so full, so overwhelming, that you need to compose it."
FIND MORE INTERIOR DESIGN ON ARCHISCENE
But what about the security guy? – When I first got to the house I was walking around and I said 'Hello' to him. And he didn't say 'Hello' back and I thought it was kind of rude. And it wasn't until later I realized 'That's a sculpture." The security guard is a piece by sculptor and artist Marc Sijan.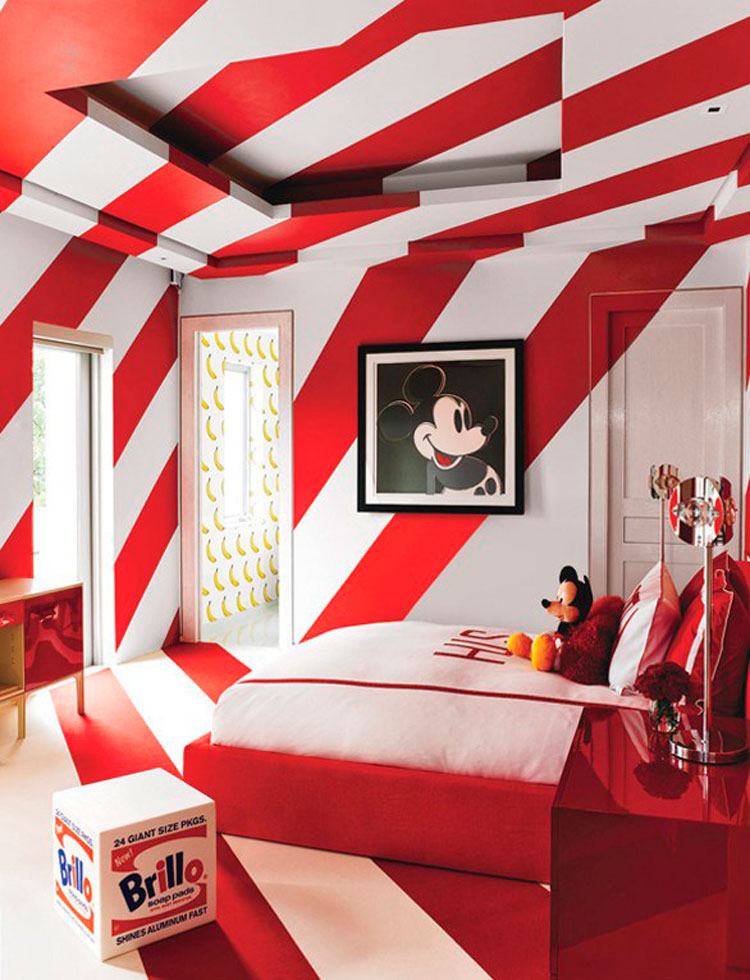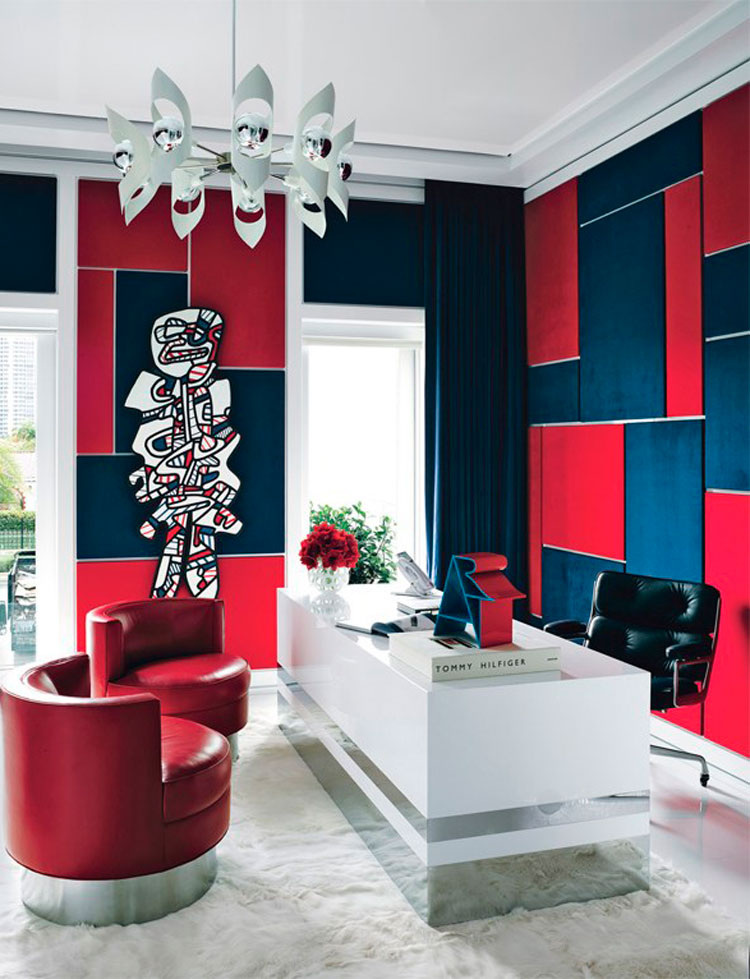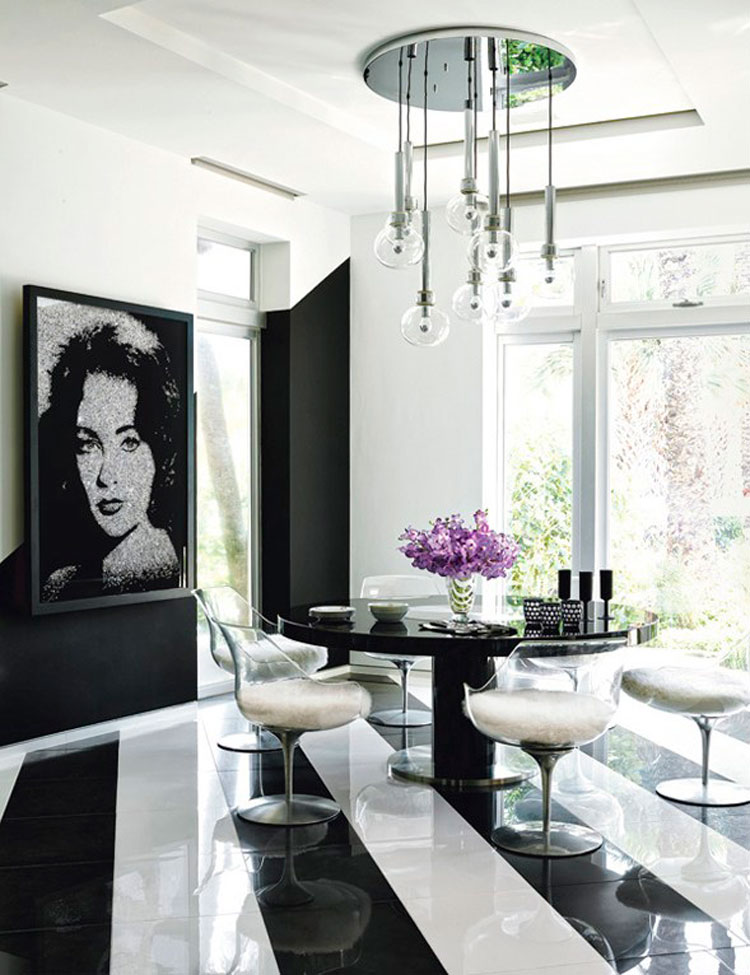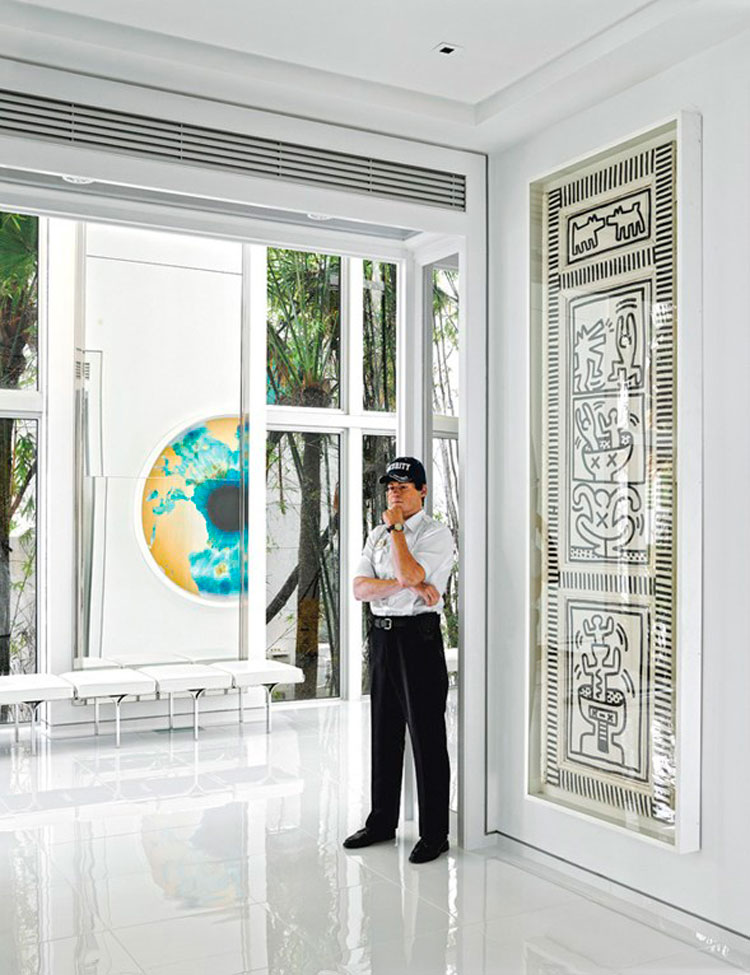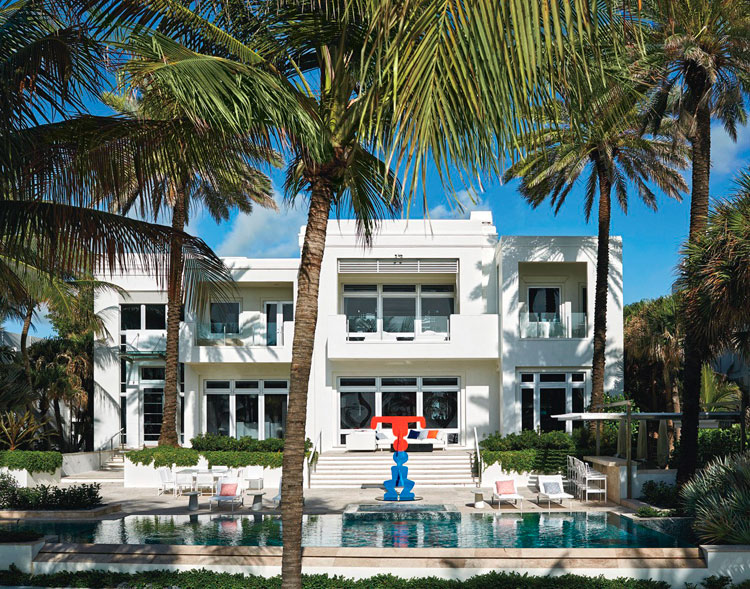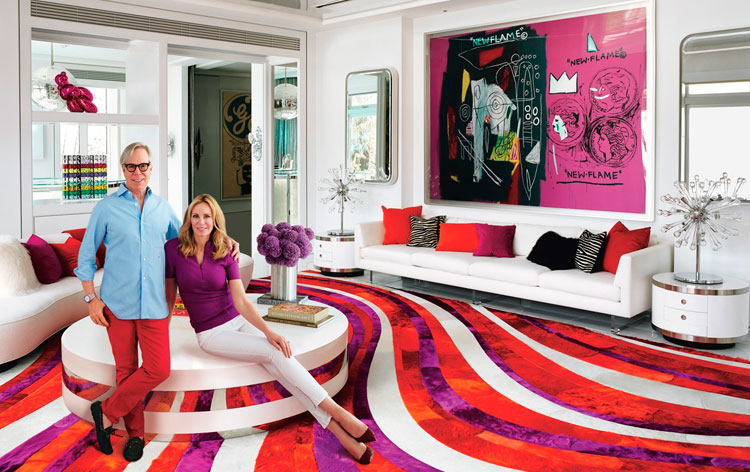 Images courtesy of Bernstein & Andriulli. For more log on to www.architecturaldigest.com.