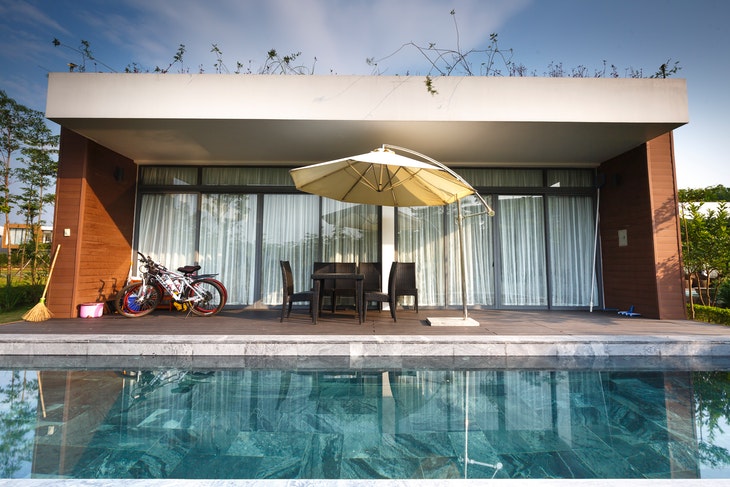 While you may not associate drainage with the concept of aesthetically pleasing design, there are numerous instances in which you need to combine form and function when installing commercial drainage designs.
Historically, it has been difficult to strike this balance, but this is gradually changing thanks to concepts like Slot Drainage.
This provides an eye-catching drainage design that can blend seamlessly into any outdoor or commercial environment, negating the need to cover it up. This can also make drains more accessible for maintenance, and here are some applications where this offers tremendous value.
Read more after the jump: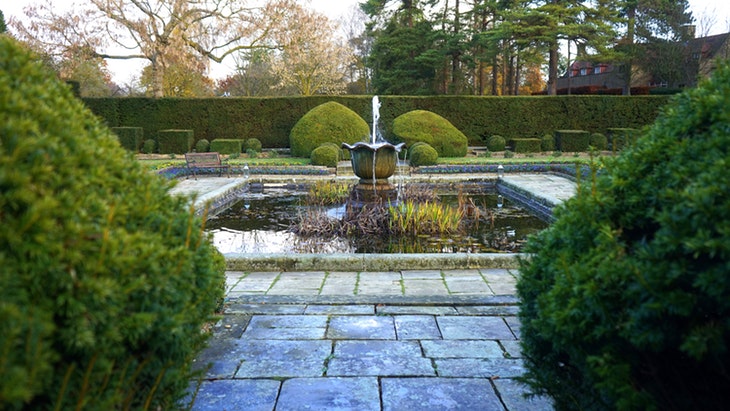 1. Public Parks and Fountains
One of the most popular and common applications for Slot Drains can be observed in public parks, particularly in locations where fountains are installed.
The reason for this is simple; as Slot Drains can be inset on the fountain or alongside this on a sidewalk, creating a scenario where you can install effective drainage without this being clearly visible.
By installing a Slot Drain system in a public park using a fountain as cover, you can also guarantee an easy and effective way of draining the system in the event of an overflow or a sudden surfeit of water. As any big puddles left can end up eating away at the concrete and damage the landscape.
Also, by adding a drainage system by a fountain, you can be sure that if the fountain malfunctions for any reason for example there is an overflow, the drain system can quickly remove any excess waste
2. Residential Pools
Interestingly, large and commercial landscaping projects aren't the only ones that may benefit from the installation of a Slot Drain system.
Make no mistake; residential applications can benefit too, with a private, in-ground pool offering a relevant case in point.
In this instance, a Slot Drain system can easily allow for the removal of excess or splashed water, along with any rainwater that falls simultaneously. Thanks to the slimline nature of Slot Drains, however, this system can also add a unique design element to the pool and actually improve its visual aesthetics.
3. Winery and Vineyard Landscaping
On a final note, winery and vineyards also benefit from the installation of Slot Drains as they utilise a great deal of water on a daily basis.
Not only this, but they're also renowned for their beautiful and often tranquil settings, and therefore reliant on attractive drainage designs that combines form and function in equal measure.
With this application, drains can also be installed near a physical structure to help redirect wastewater, ensuring that vineyards don't get flooded with water and provide a viable escape route for excess liquid.
Typically, this type of venue has struggled to install effective drainage systems, but Slot Drains provide an accessible solution to this longstanding issue.

4. Patios and gardens
A slot drainage system would be extremely beneficial in a patio area especially one that also includes garden lots. The design itself would fit well into the patio design as you can make it follow along the line of stone pavers so that you wouldn't even recognise that there was a drainage system there in the first place. This will help to ensure that there is a way to keep water runoff from damaging the property particularly if your interested in buying a plot of land.
5. Public Pools and resorts
A drainage system is an essential for a resort or public pool. This is down to the fact that these are used by a larger number of people where water is constantly being splashed onto surrounding areas.
A well-designed pool area can make use of the sleek design of the slot drain by incorporating it around the edge of the pool area. So, that any water that escapes can easily and quickly find its way down the drainage system. Reducing the risk of any potential hazards
Finally, you should choose a drainage solution that works with your landscape design. The slot drainage system can blend seamlessly into any kind of landscape design without being an eyesore it will keep wastewater away and protect the property.