The impressive design of the Isabel Marant store Paris located on Avenue Victor Hugo is work of the renowned architecture practice Ciguë. The elegant store design was wrapped up in 2012 where the designer shaped the space of 208 square meters for the well known fashion designer Isabel Marant. The store interior features materials such as black polished concrete for the flooring, walls are clad in plaster and shuttered concrete, while the ceiling is finished with projected flocking.
RELATED: Find more Fashion Retail spaces on ArchiSCENE
Ciguë designers used greenery to enrich the space, both interior and exterior using Ficus Elastica plants for the indoors while the small outdoor garden is planted with Black Bamboo. Total commercial area of the store is 115 square meters.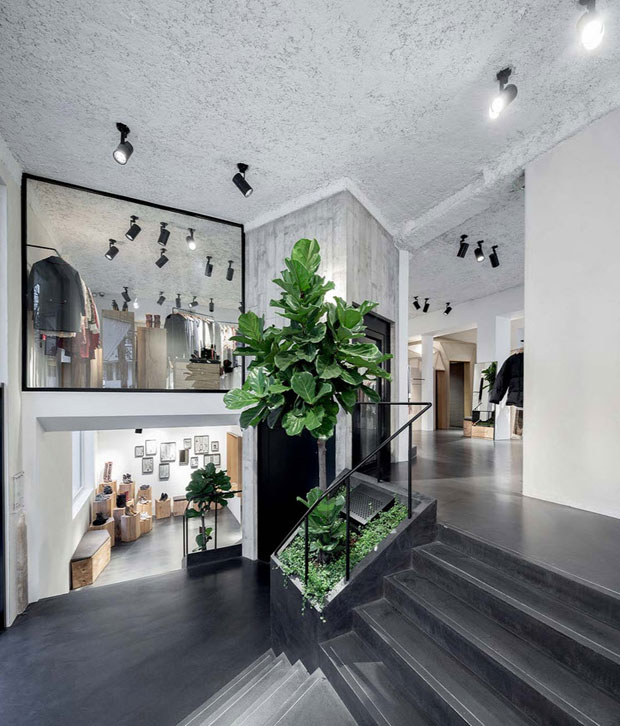 Discover more of the project after the jump: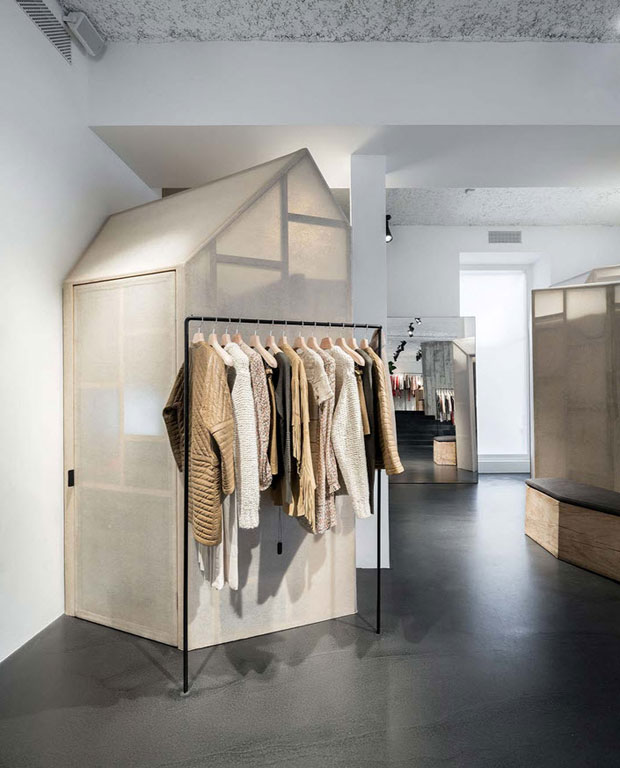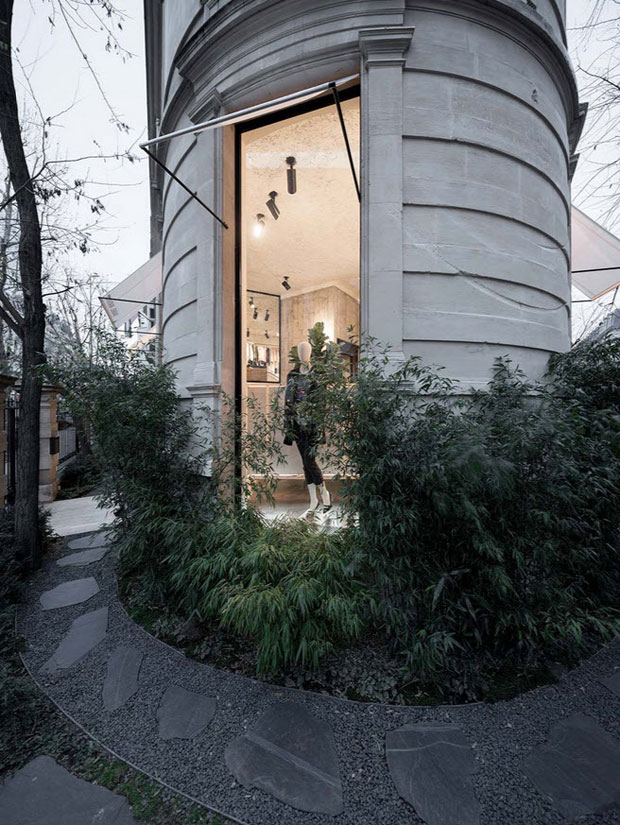 Address: 151 AVENUE VICTOR HUGO, 75016 PARIS, France
All photos Ciguë, Maris Mezulis ©
For more projects of the design practice log on to cigue.net.