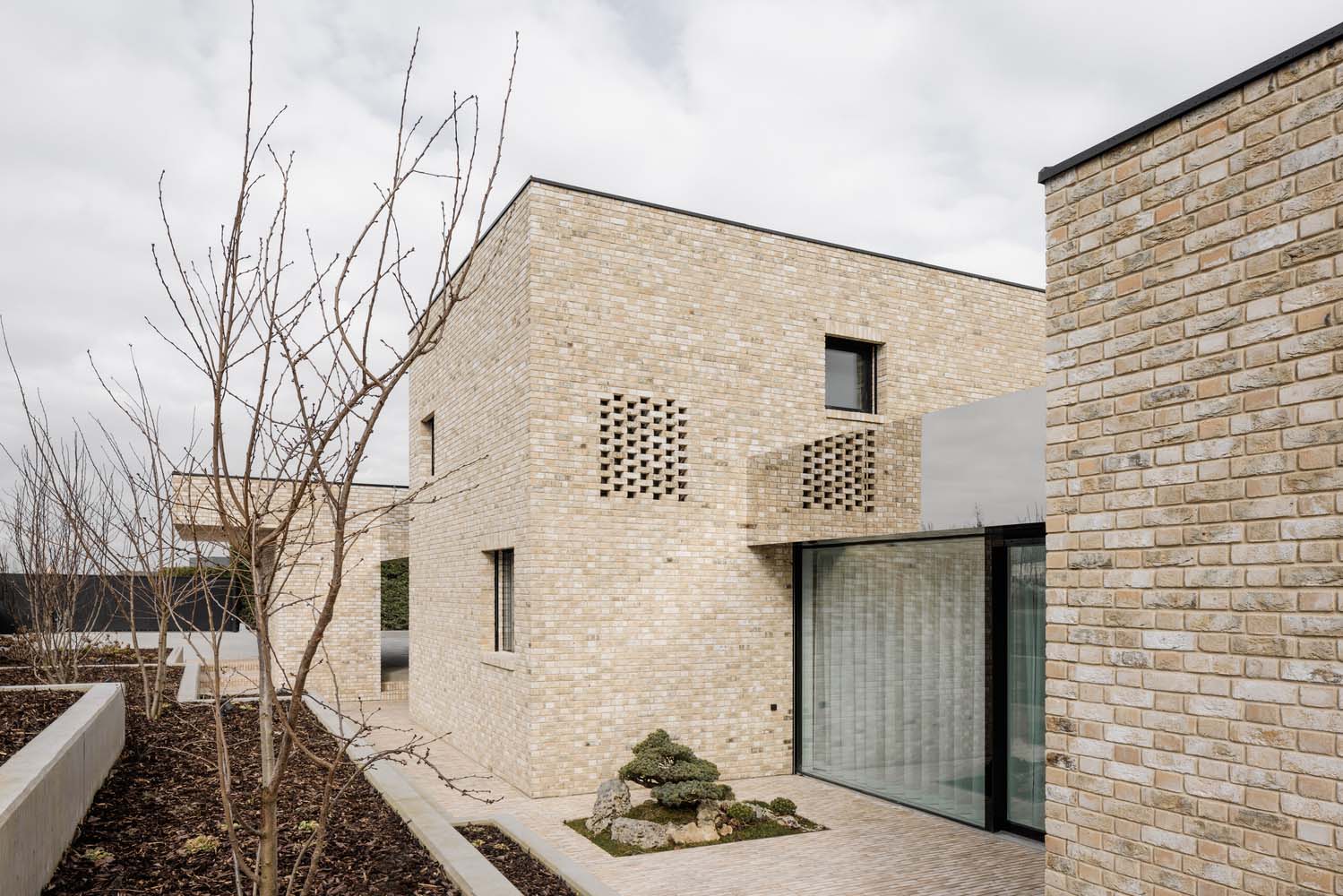 ARCHITEKTI mikulaj & mikulajova designed the Brick House Záhorské Sady of a growing family on a large plot on the outskirts of Bratislava, overlooking the forest. Due to the neighborhood's rapid development of new single-family homes, the plot's orientation was challenging. Therefore the concept of three enormous houses joined by airy, translucent areas emerged. Even though the house is located in a developed region, sunlight will enter every room and the family will feel private.
Houses made of brickwork have a long tradition in our country, they are familiar to us and we can easily get used to them. In this case, we combine the burnt brick with contrasting, smooth surfaces, letting its unique texture stand out. Bricks on the façade, bricks on the pavement of terraces, bricks reflected in the mirror, bricks on the windowsills and in the interior of the house. Bricks in the arch, bricks as a semi-transparent curtain in building openings. Brick allows us to experiment and use it in many ways.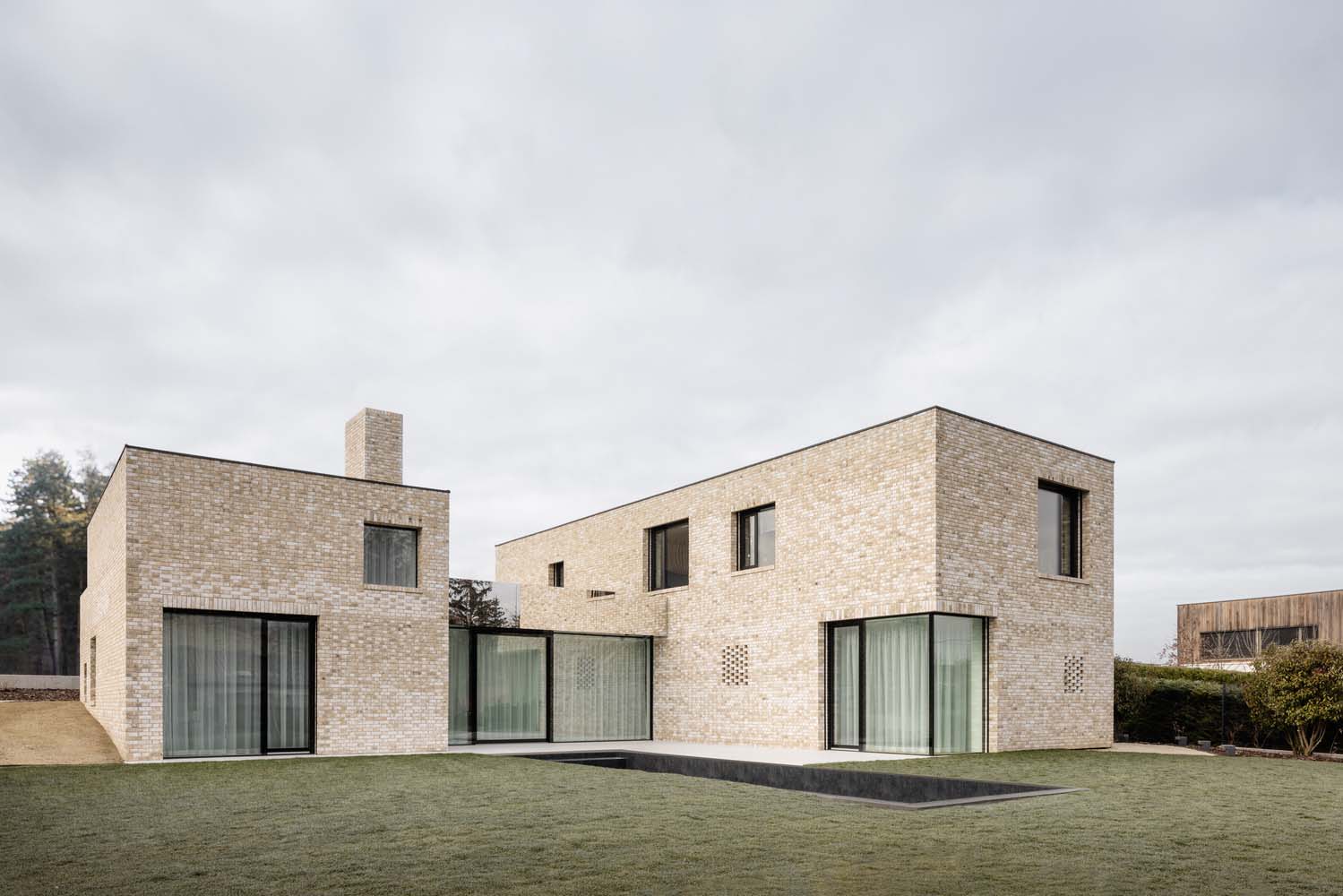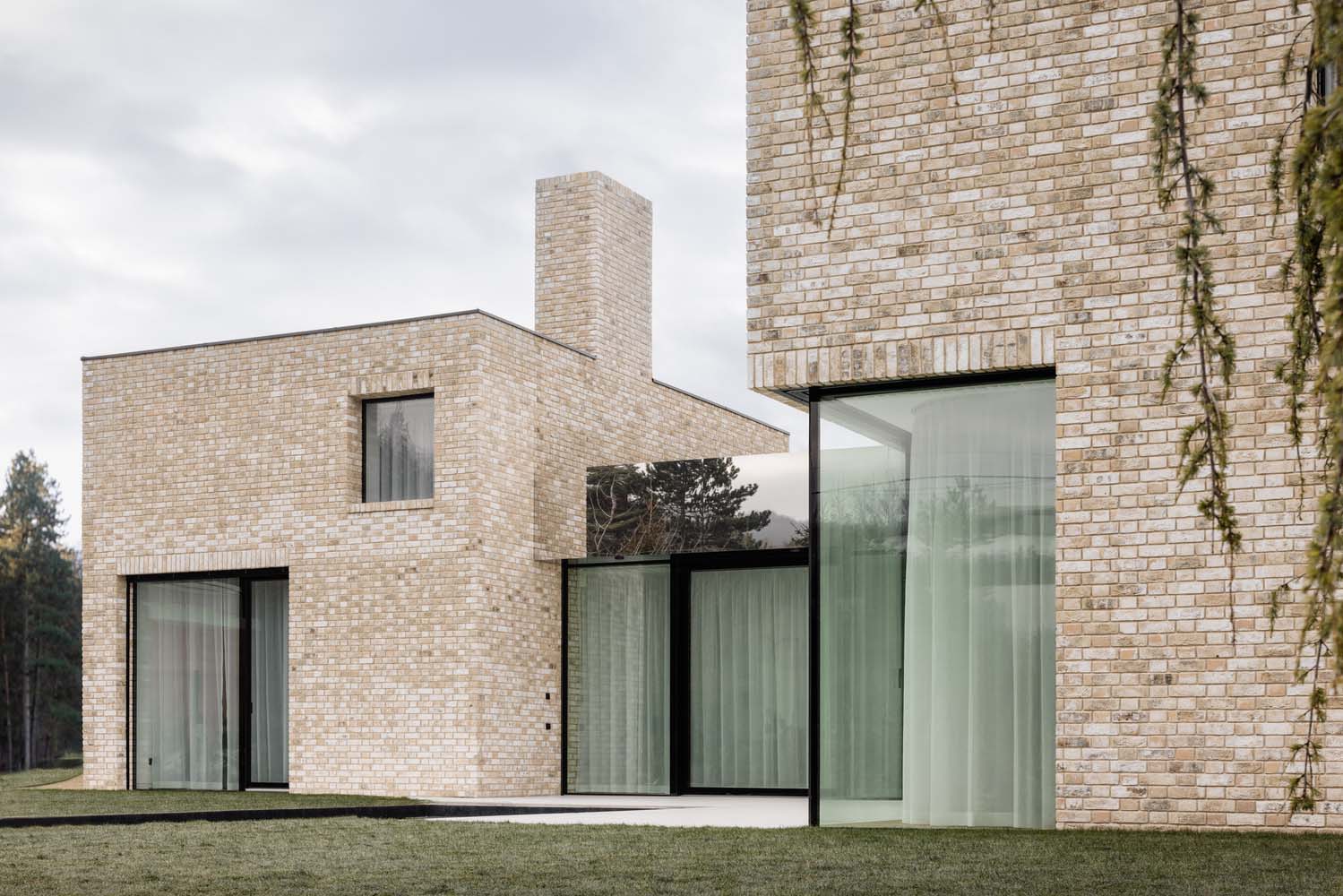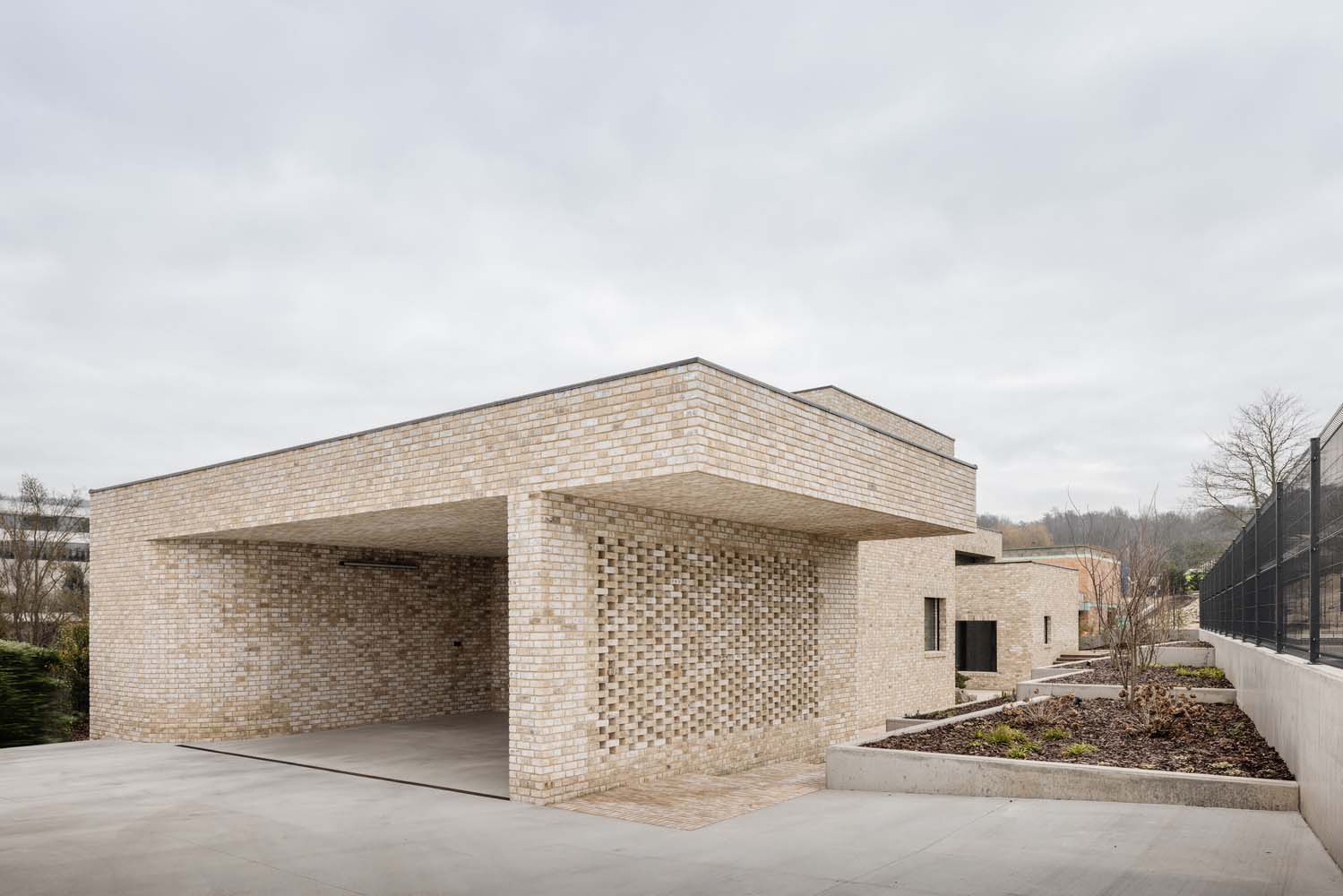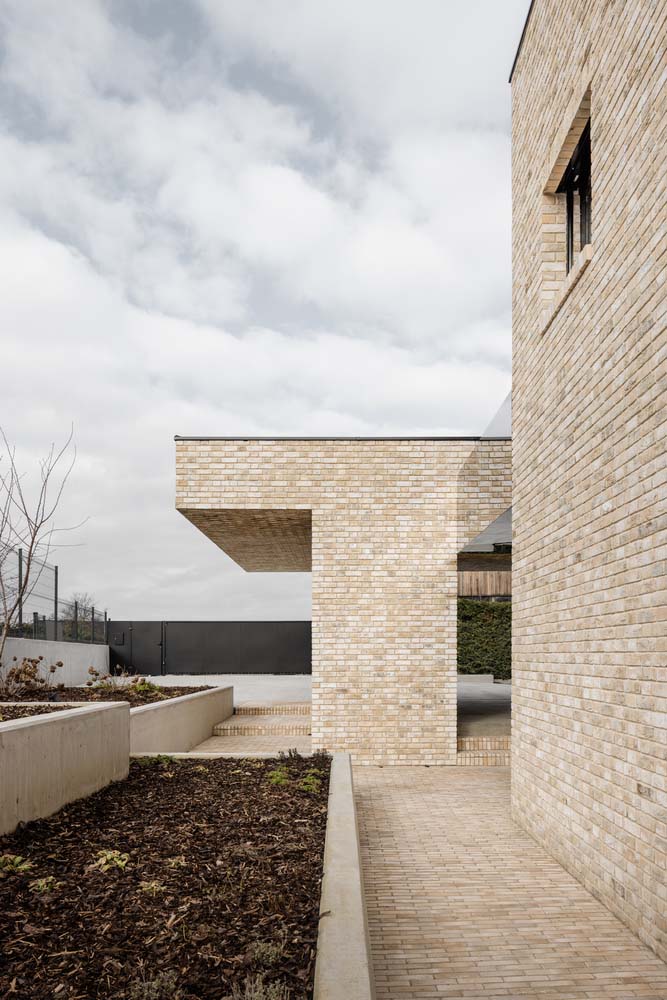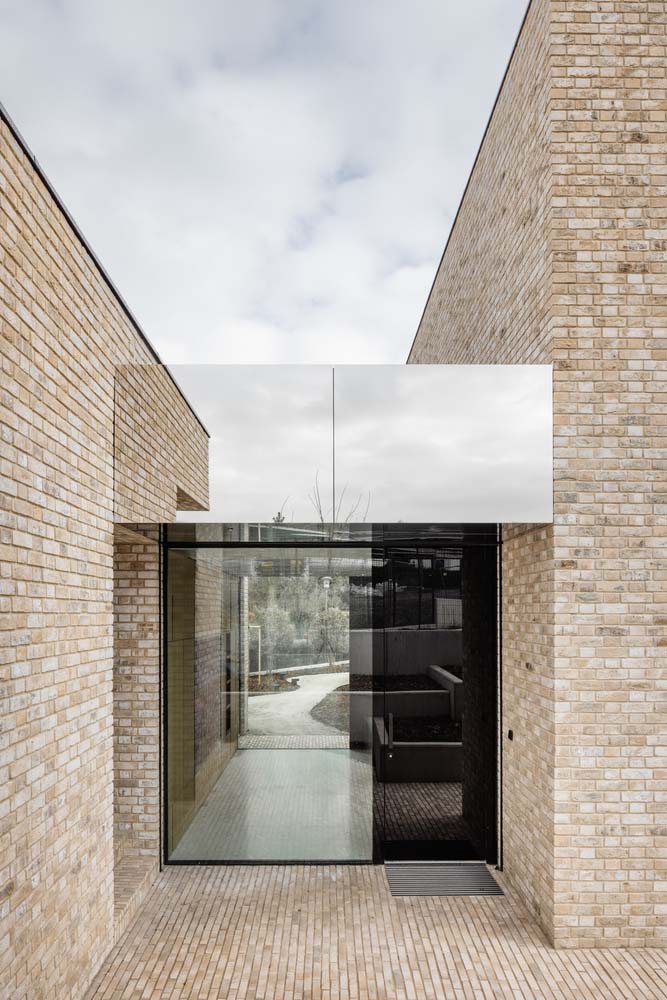 Three massive, brick-built volumes make up the project. The largest has a two-story private zone with bedrooms and kid's rooms. With intelligently positioned windows and lots of natural light, the roomy staircase offers axial views of the garden. The medium-sized home has a double-sided fireplace in the living room and a partially segregated library. The living room is elevated to allow for strip glass in the ceiling to let in sunlight from the south-west. The smallest dwelling creates space for cars and garden service at the plot's entrance.
Between the volumes, glass, light-filled areas were added. The larger one has the primary living area for a family of six, which includes a kitchen with a dining room and a fireplace, while the smaller one serves as the entryway. Two kitchen islands and a sizable dining table serve as the hub of this home. Parents will benefit from a better view of both sides of the property while cooking thanks to this unconventional kitchen layout, including to the northeast towards the pool and to the more intimate southwest terrace.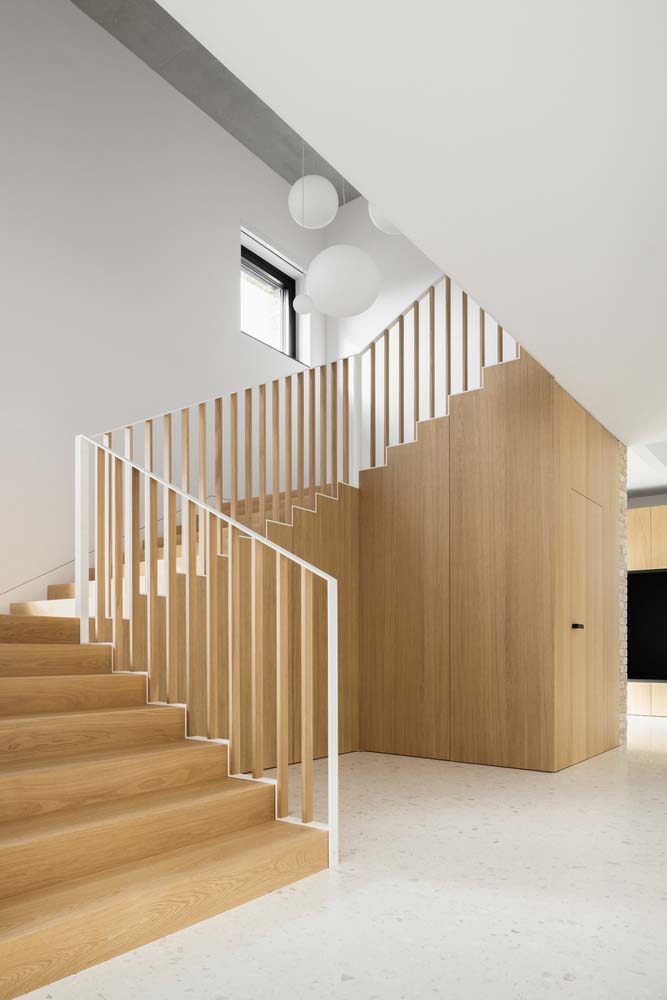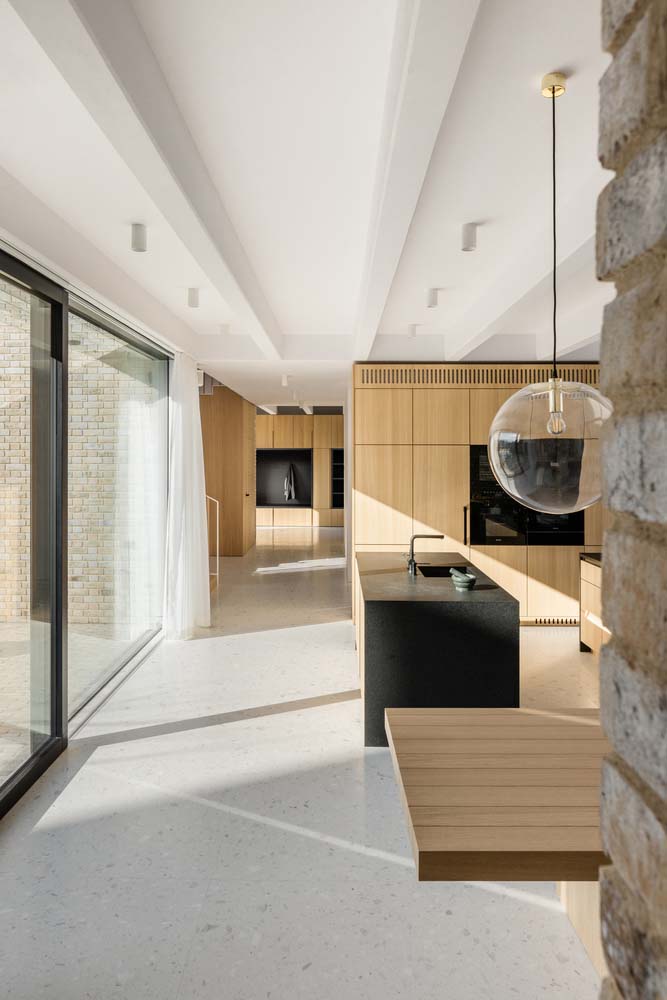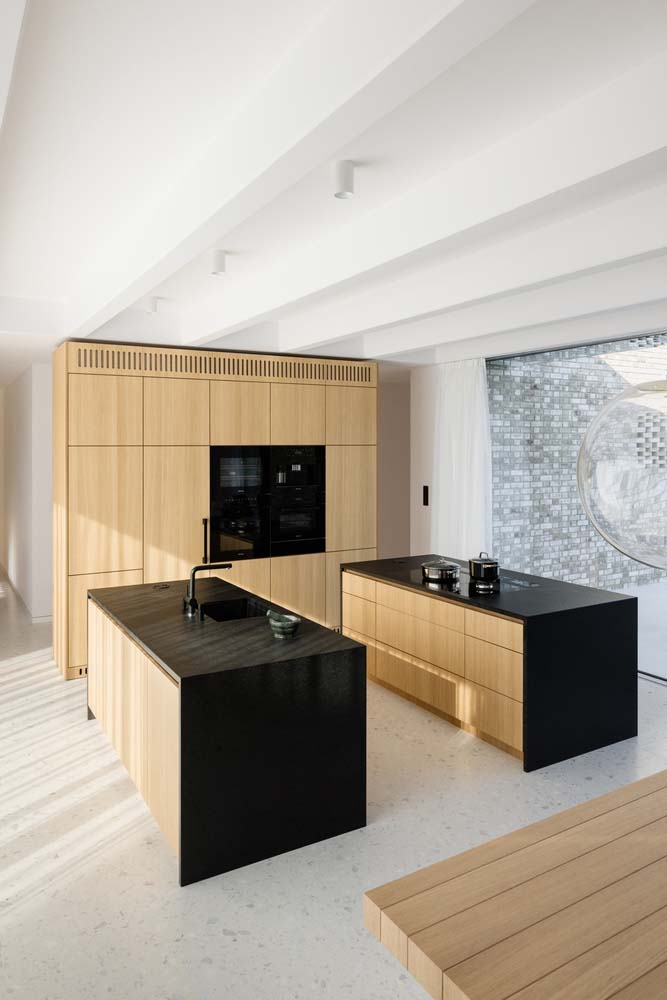 The windows in the solid walls are thoughtfully positioned in their respective locations, much like paintings. Contrarily, the glass areas are airy, open structures with concrete beamed ceilings that seamlessly open to the exterior. The entire home is connected by a single axis that passes through all the rooms and provides a stunning view of the garden.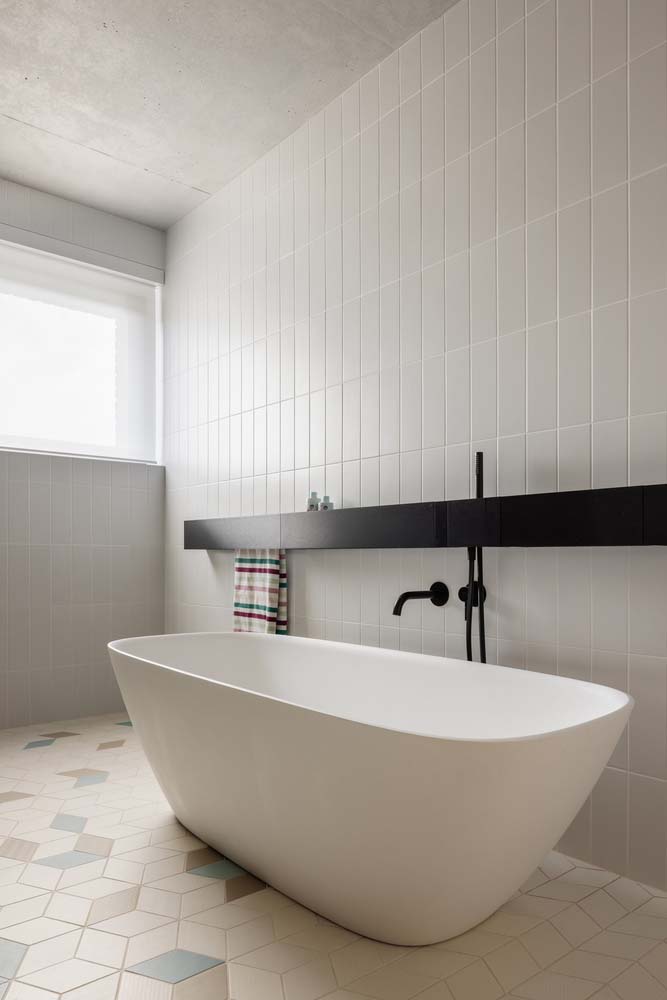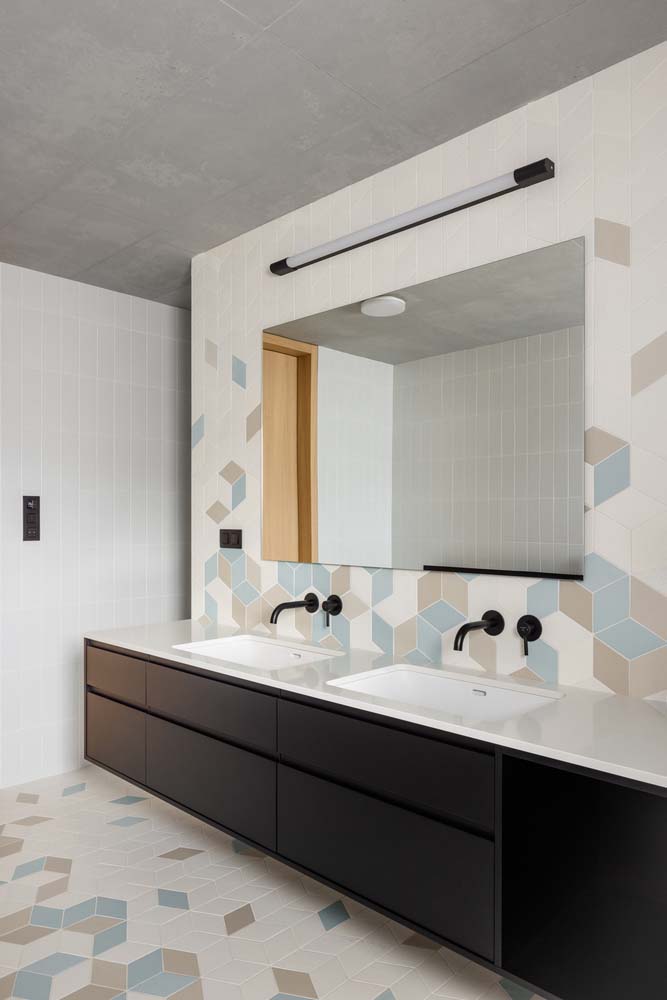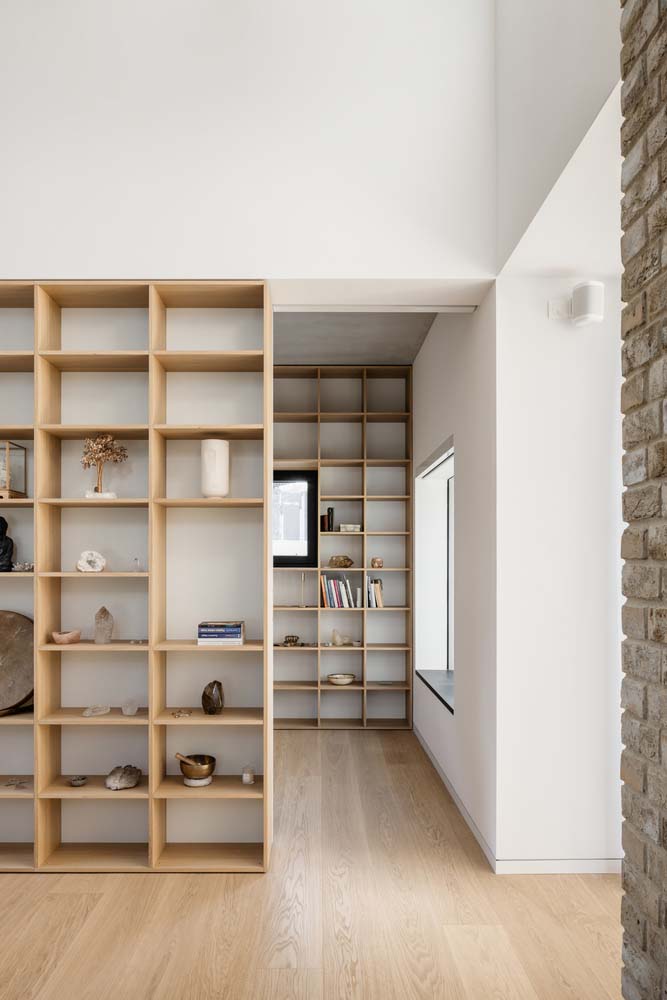 The exterior walls are made of brick, mineral wool for thermal insulation, and an air gap for ventilation. Belgian Marziale face brick is used to construct the façade. A cooling system is built into every reinforced concrete ceiling.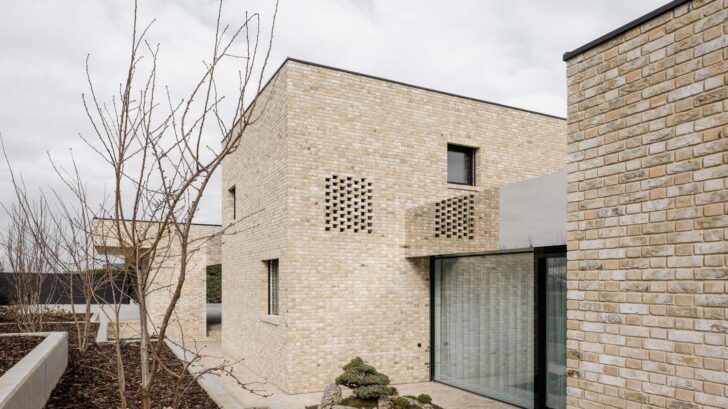 Project information
Architects: ARCHITEKTI mikulaj & mikulajova – www.mikulaj.com
Area: 358 m²
Year: 2023
Photographs: Matej Hakár
Manufacturers: Laufen, Agape, Astro Lighting, Bega, Blinds and curtains, Cesi, Classicon, FLOS, Fabrick, Homola Furniture, Jalousie, Janosik okna a dvere, Mutina, Steinberg, Wever & Ducré Lightning
Lead Architects: Juraj Mikulaj, Andrea Ambrovicova Mikulajova
Landscape Architects: Atelier DIVO
Structure Engineer: Ing. Frantisek Hladky
Lighting Designers: The Light
Design Team Members: Jana Machalova, Tomas Chovanec
Program / Use / Building Function: Family house
City: Záhorská Bystrica
Country: Slovakia