Laurynas Žakevičius Architects designed the "Seaside Garden" building complex in Palanga, a vacation town in Lithuania next to the Baltic Sea. The surrounding natural environment had a significant impact on the development and future identity of the empty site. As a result, year-round creation of a lively living environment was necessary. And the residential duplex buildings with minimalistic aesthetics that have "sprouted" in the "Seaside garden" are cozy and usefully designed, making them ideal for living and relaxing for the entire family.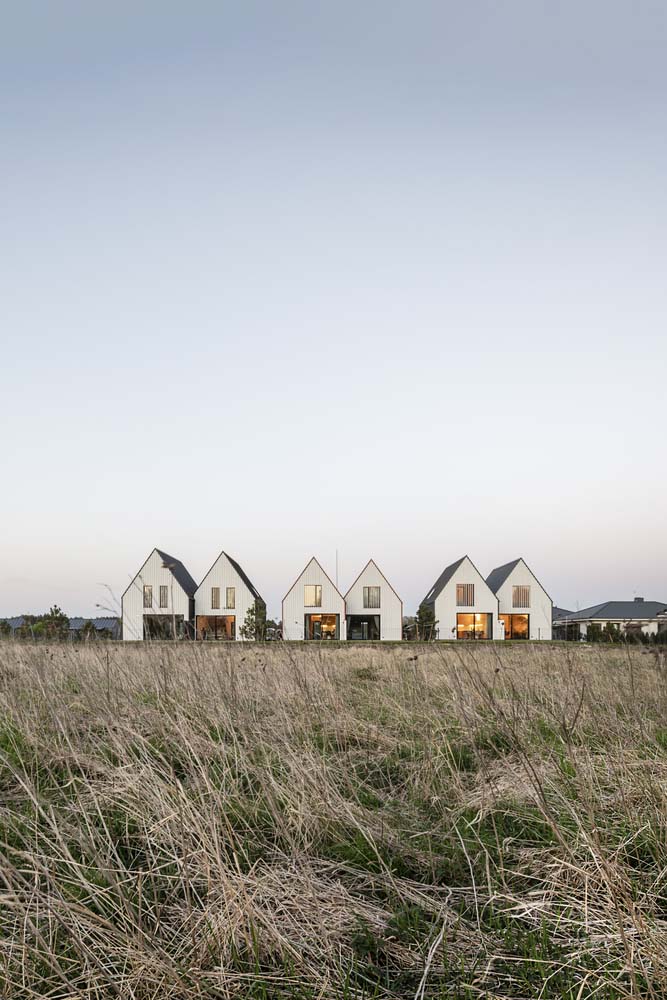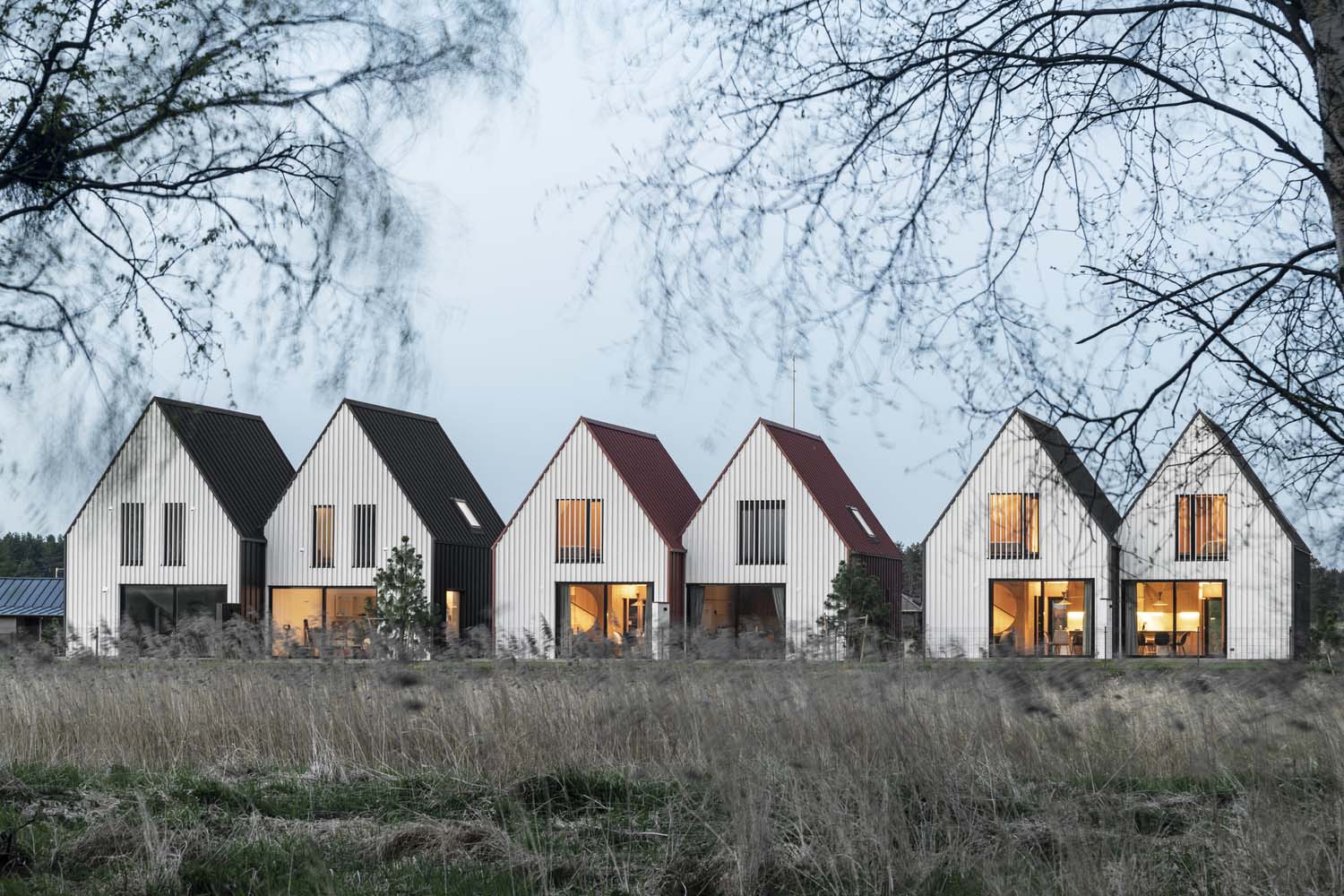 The architect is also the creator, the first resident, and the developer of this neighborhood. The house's resident's view out of their windows was taken into consideration when designing the block. Buildings designed for vacations and relaxation must be occupied not only in the summer but also while they are being visited in the winter. This ensures that their entire area is well-lit and that the highly attractive forms of the homes and premium décor materials are appealing to the eye.
The 65m2 house, which is a portion of a duplex, was meticulously planned out by the architect, who also made effective use of nooks and corners to store items and make the space as cozy as possible for the entire family. Every house is designed with a minimum of two bedrooms, two bathrooms, a storage room, and a pretty big, comfortable kitchen with a good dining area for six people. According to Laurynas Akeviius, "For a small house, good quality architecture is very important" Each member of the household also enjoys a private, roomy wooden deck and a secluded, private inner yard.
At Kunigikiai, Palanga, the block's closed, aesthetically pleasing construction will have a total of 15 two-apartment homes. The integrity, harmony of architectural style, use of natural, high-quality materials, and creation of aesthetically pleasing and useful interiors naturally emerged as the project's core values.
The buildings' high pointed gable roofs and classic architecture-inspired silhouettes make them seem familiar to the eye and help them fit in seamlessly with the surrounding environment. For architects, the rhythmic line is a crucial artistic technique. To maintain the rigidity of the building's shape, the outside finish of the second-floor bedroom is covered with white or black wooden openwork vertical panels that create the illusion of "blinds." With the sunlight and shadow play, it also moves into the interior areas, giving every current and future inhabitant a feeling of closeness, security, and sun protection.
Project information
Architects: Laurynas Žakevičius Architects – www.laurynaszakevicius.com
Area: 430 m²
Year: 2022
Photographs: Leonas Garbacauskas
Manufacturers: Louis Poulsen, Reynaers Aluminium, DuPont, Arkos lighting, GUBI, Nemo Lighting, Pedrali