Sweden based studio Ulf Mejergren Architects (UMA) experimented with materials found in nature to create this rather unique hut made from tens of thousands of leaves. Take a look at the complete story after the jump.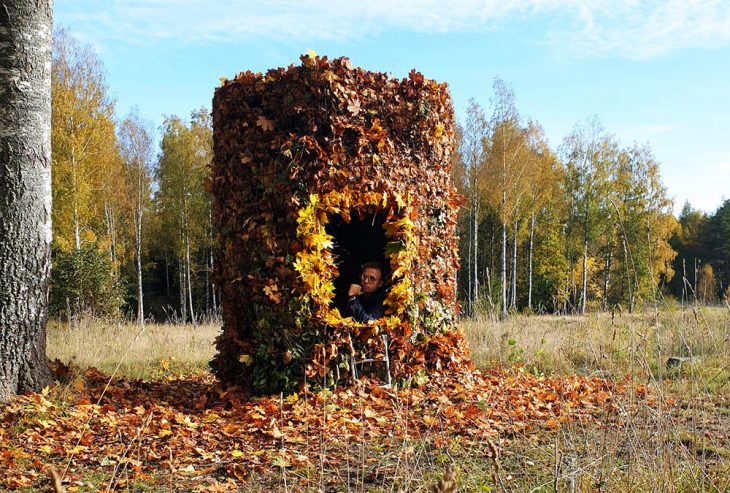 From the architects: When the end of autumn begins it is time for the trees to shed their colorful leaves. Since there are hundreds of thousands of leaves on each mature tree, the ground sometimes becomes completely covered with this paper-thin material that forms luminous shadows beneath and around the tree.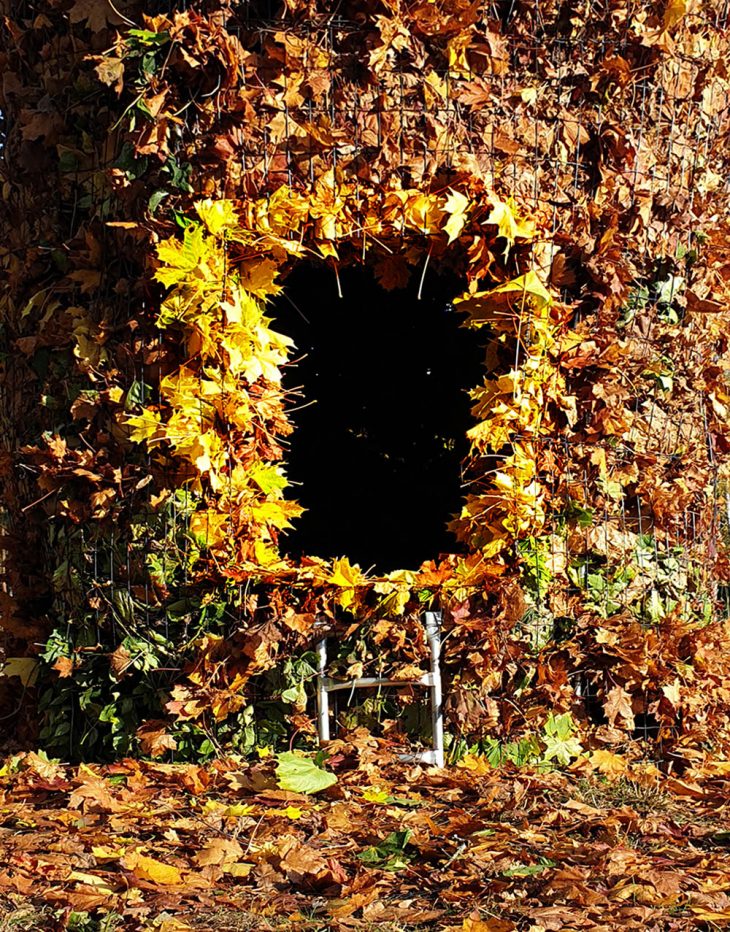 The autumnal leaf drop coincides with the time when the outdoor furniture in the gardens gets stored away for the winter. The trampoline that no one uses this time of year, also gets its jumping mat and safety net removed for winter storage. The bare steel frame turned out to be an excellent frame for our new hut, that also comes with a convenient integrated small ladder that we wanted to make use of.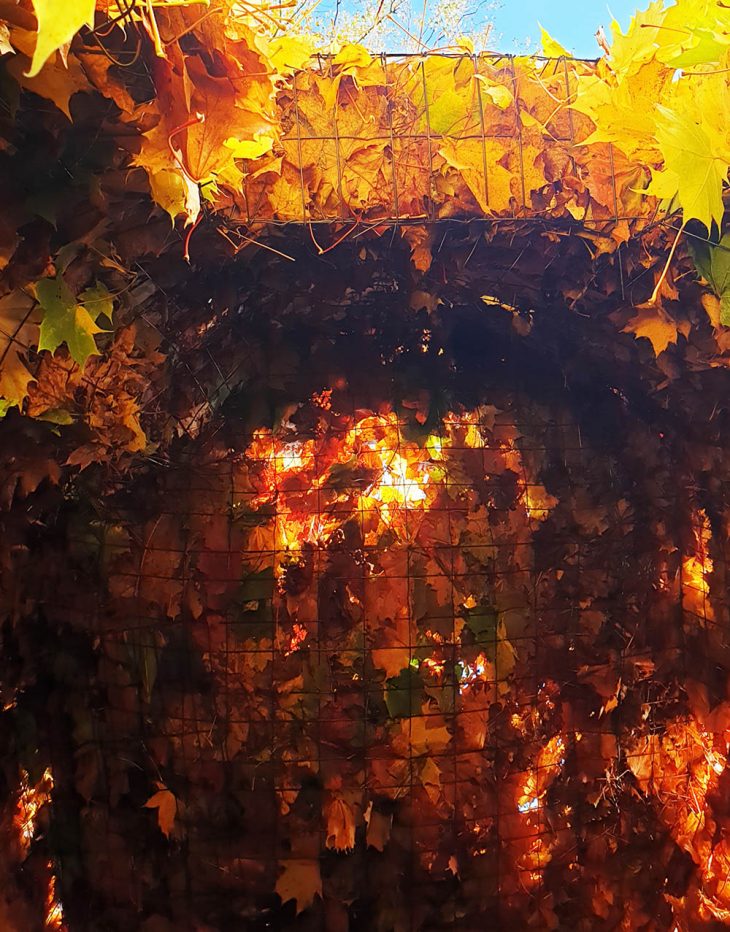 An outer layer of mesh is wrapped around the frame using the same distance springs that the jumping mat was attached with. The structure also gets an inner layer of mesh using the same technique, thus getting a wall system. An entrance is cut away and a ceiling is added.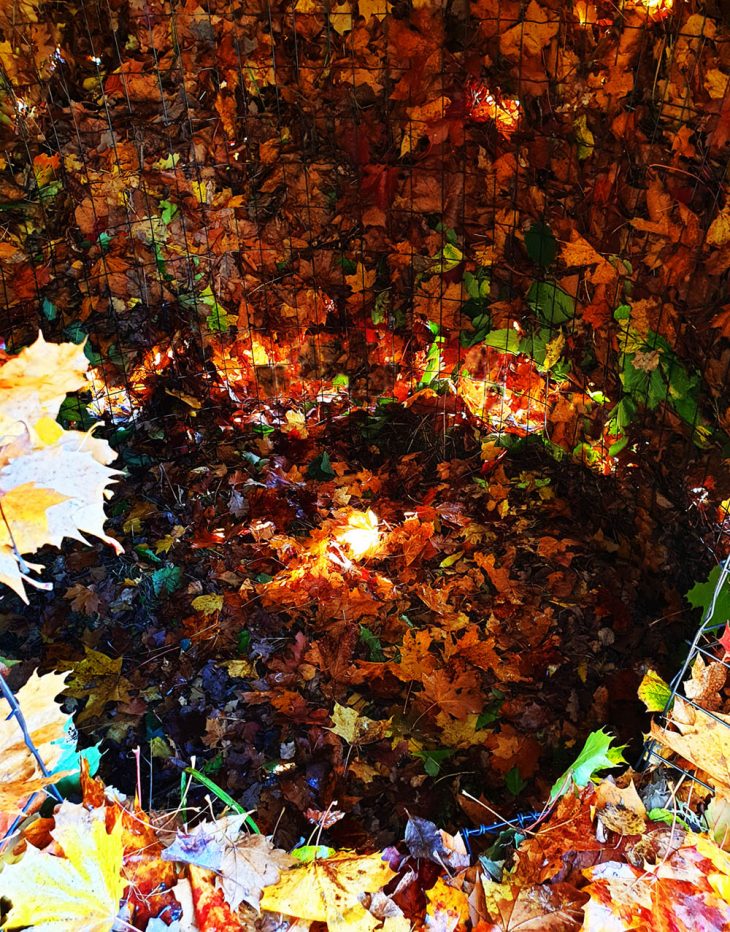 Now it is time to fill the structure with leaves. We were aiming to collect mostly maple leaves which are large and often very colorful, even if they often lose their colors pretty quick and turn brown when they have been on the ground for a while. We waited until the first autumn storm so the leaves we would pick would be fresh and as dry as possible and went from tree to tree with a rake and gathered bags of leaves that we filled the structure with.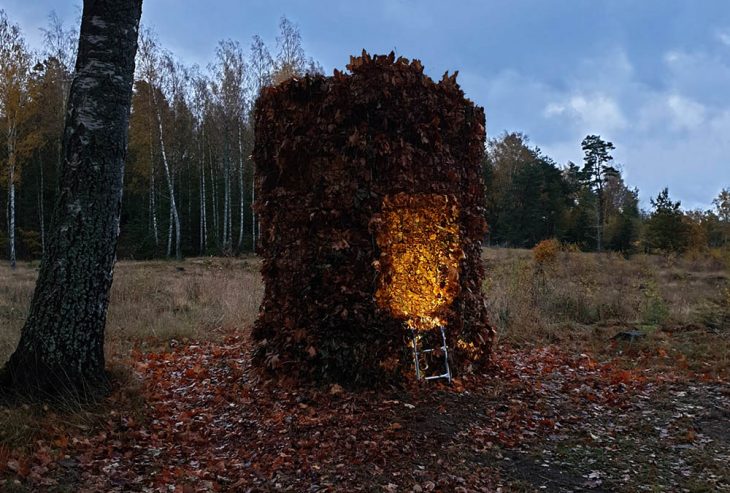 We filled leaves in sections while building the structure upwards but given the height of the upper part we had to throw in leaves from a ladder which made a lot of leaves land on the ground, creating almost like an island around the hut which we also kept like that. As a final touch we had separated the most glowing yellow leaves we could find from the rest of the leaves to decorate and highlight the entrance to the Leaf Hut.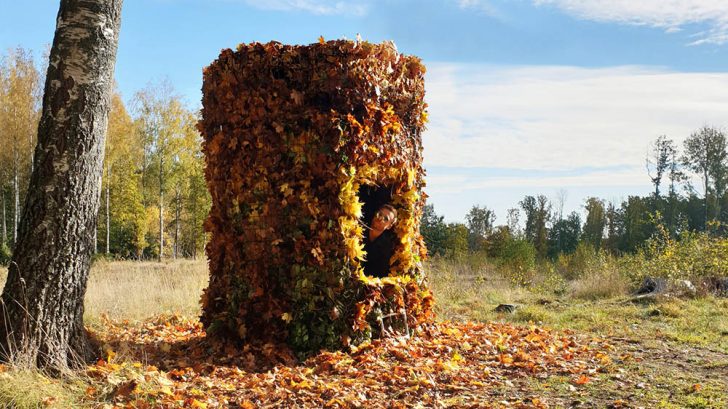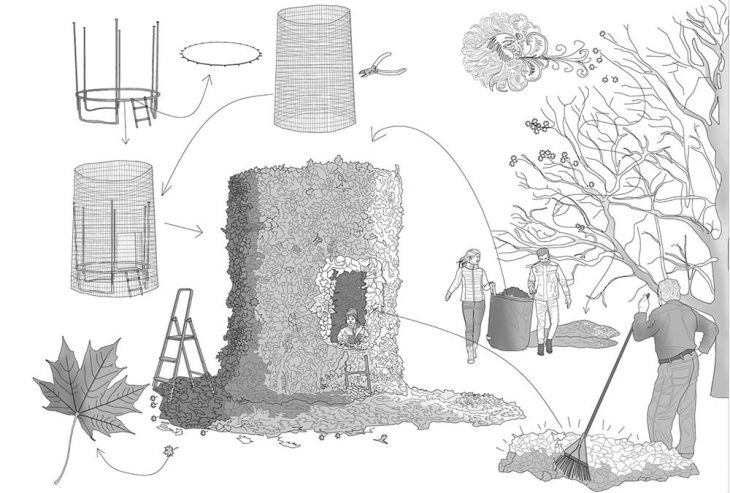 Find more projects by Ulf Mejergren Architects: www.u-m-a.se