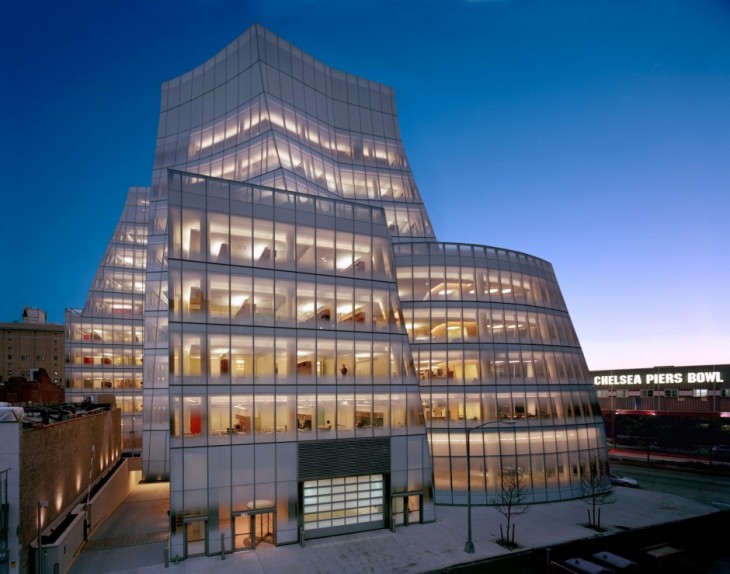 STUDIOS Architecture was in charge of the IAC Headquarters in New York, commissioned by Barry Diller CEO of Inter-Active Corporation. STUDIOS Architecture creatives had the task to crate a unified space prepared to house 60 companies under a one roof.
Located in Manhattan's rapidly evolving West Chelsea neighborhood, the new headquarters for internet company IAC sits on the West Side Highway in a new 10-story, signature building by Frank Gehry. STUDIOS was chosen to design the interior architecture and the challenge was to consolidate the diversified businesses owned by IAC under a flexible, yet unified workspace. Additionally, STUDIOS responded to the irregularly shaped floor plates and a voluptuous curtain wall that torques and twists in and out from the interior spaces. STUDIOS crafted the open work areas with a flexible furniture system that adjusts to the fluctuating building shell, and locating enclosed offices in areas of the building with regularized geometries. Blasts of color punctuate the spaces, which are framed against the muted palette of a curtain wall rendered in alternating bands of white ceramic frit that graduate from opaque to clear and then to opaque again. – from STUDIOS
For more of the impressive project continue after the jump: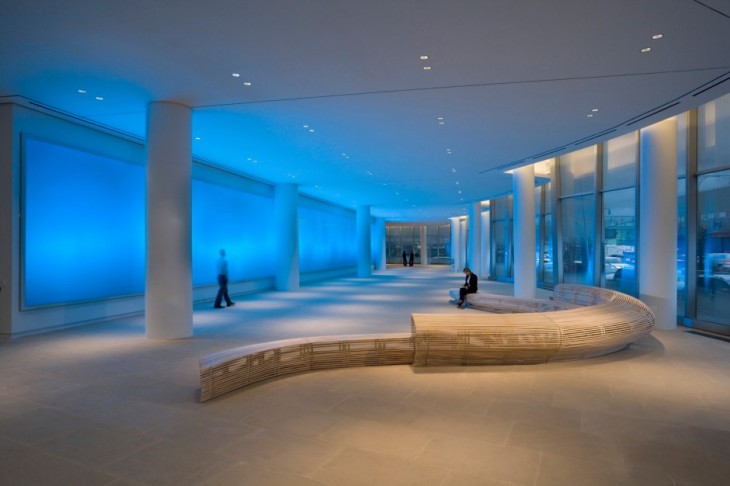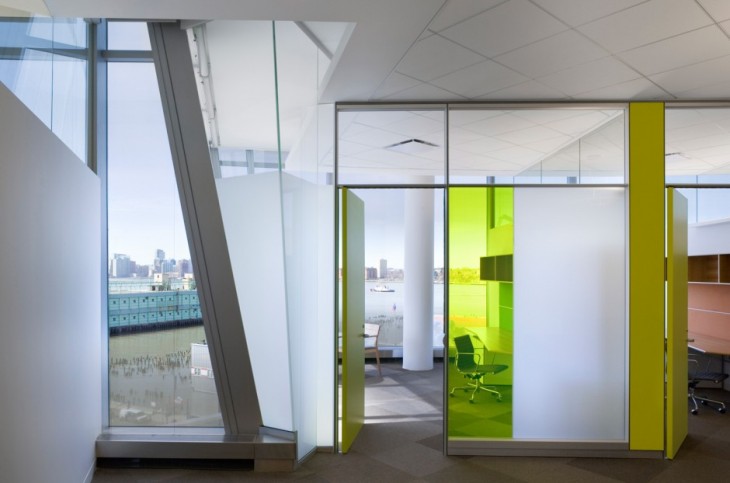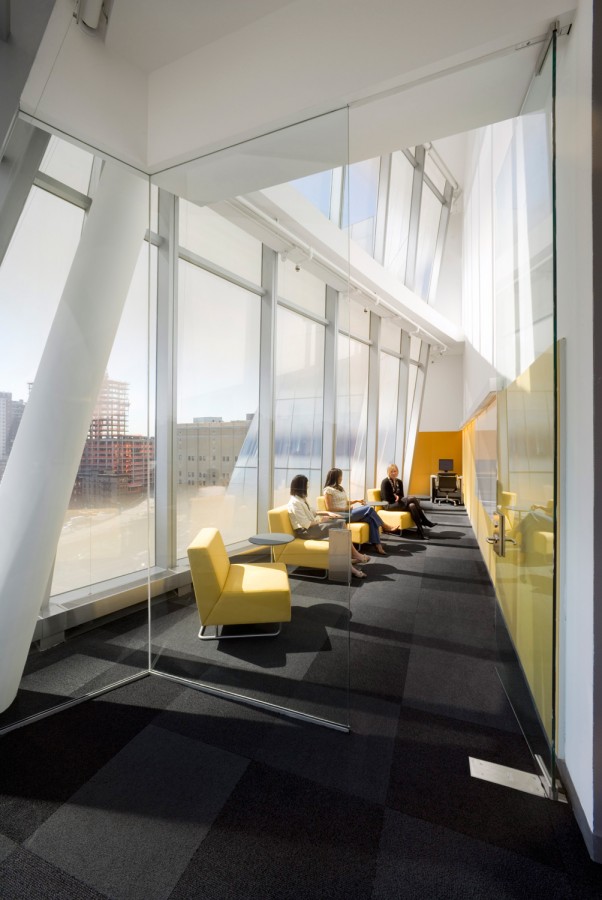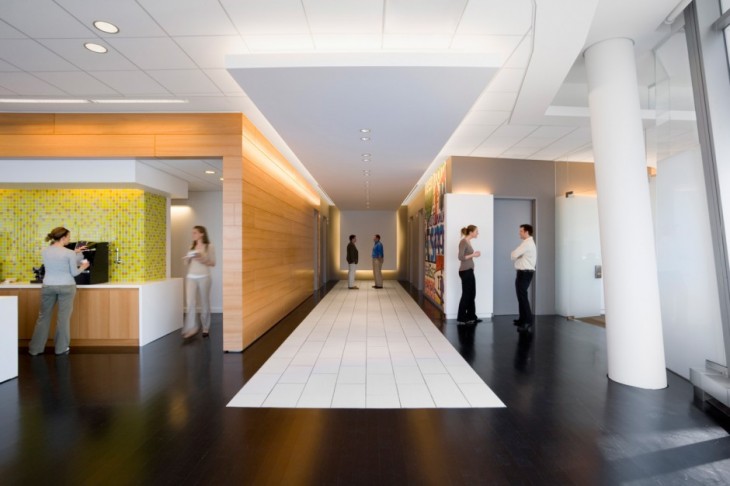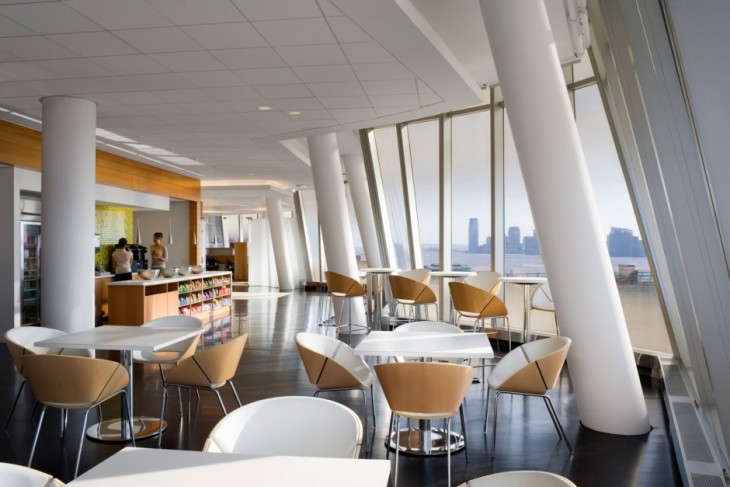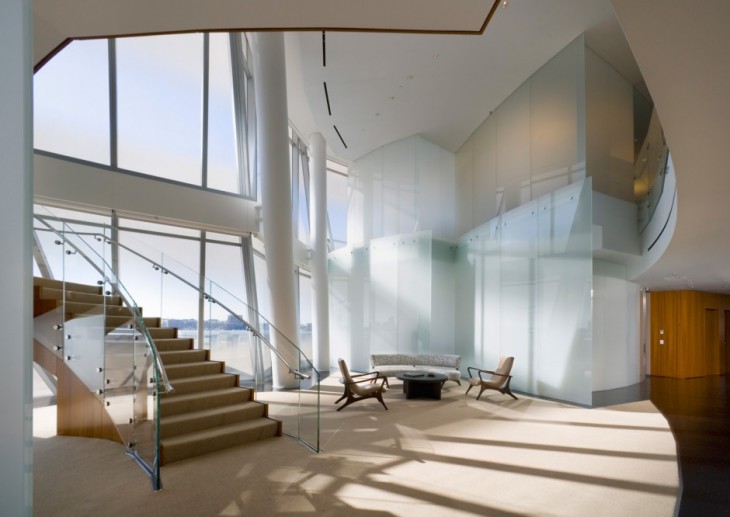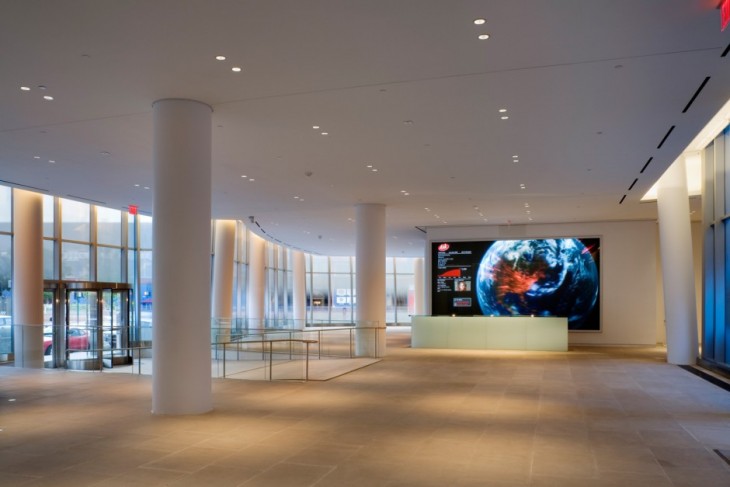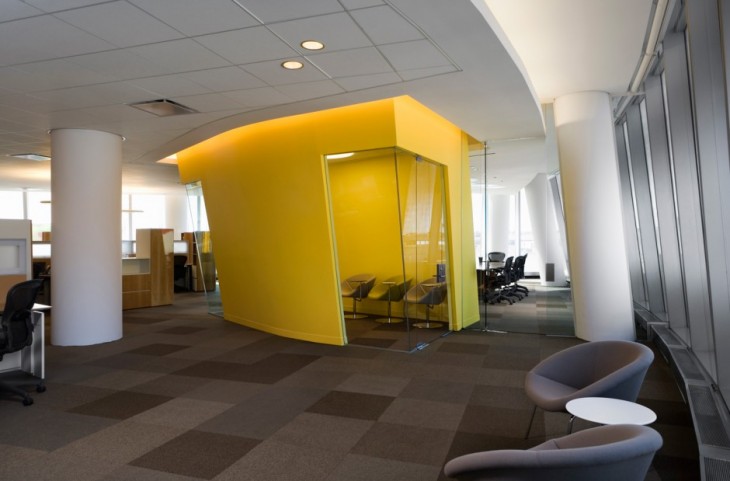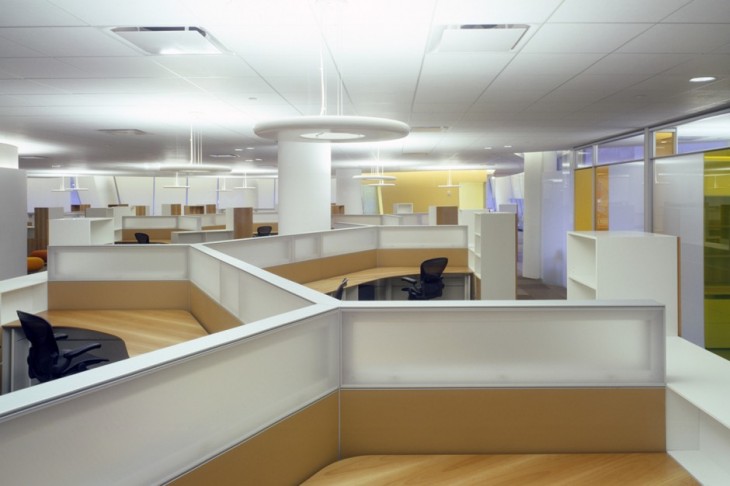 Further reading www.studios.com.