Leehong Kim Architects designed this inspiring four-story mixed-use building located in Seoul, South Korea, in 2012. Take a look at the complete story after the jump.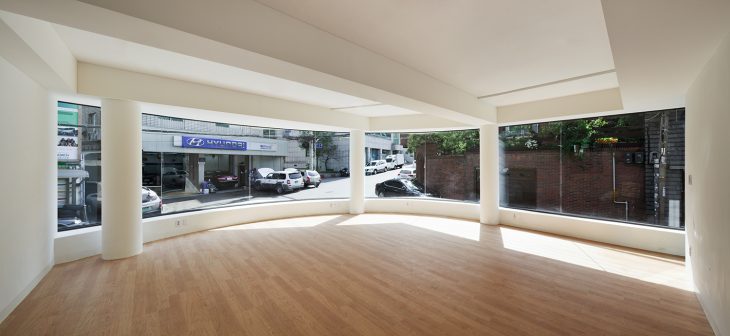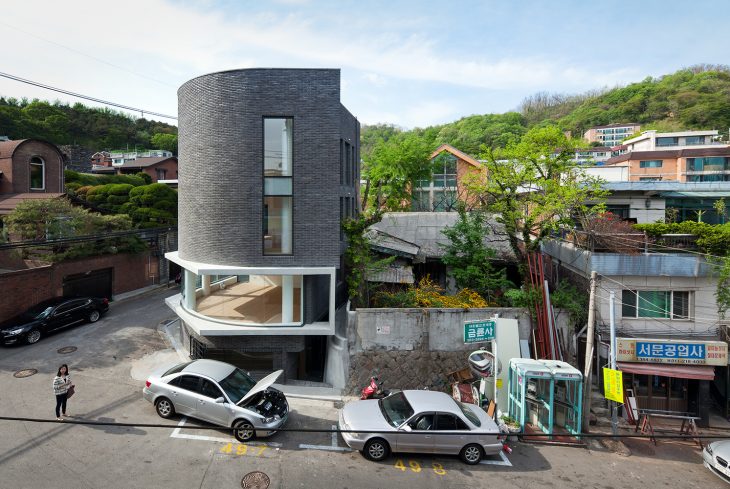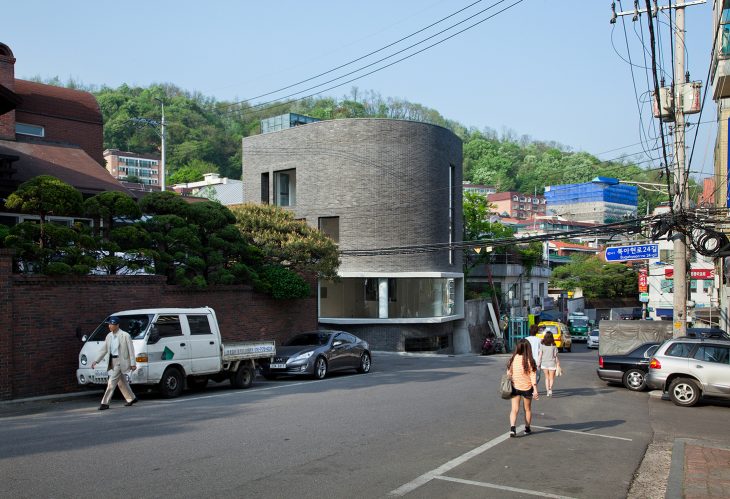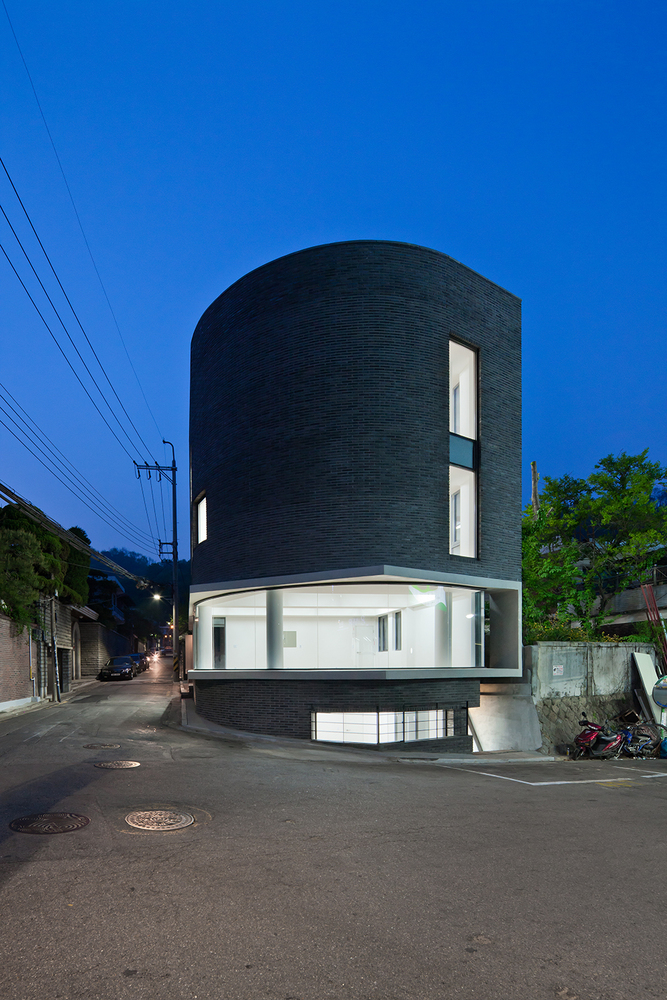 From the architects: Situated at a transitional node in the midst of scattered new developments with a high-end residential area to the north, commercial area to the south, Cornerstone 1-532 projects the character of the site with a monolithic, continuous, and curved surface along the adjacent streets. The building quietly sits in as a neutral backdrop to the diverse textures of the surroundings. Cornerstone 1-532 is a four-story mixed-use building with individual program per floor stacked vertically; commercial space on the first floor and artist studio/residence on the other floors.
Despite the limited site area of 165 m² with 40% lot coverage ratio, the site bestowed with an advantage of a corner lot. The west and the south side of the site facing the street adopt a single curved facade to minimize the segmentation and to maximize the length of the facade surface. This creates a building mass larger than life, allowing a monolithic visual impact as a whole.
The first floor is framed by an extruded geometry of the pentagonal site's corner. This alien geometry on the curved facade represents the shape of the site, and the insertion of this frame to the full-height surface creates an interesting contrast. Different use of materials emphasizes the contrast between the two gestures. The curved surface is an aggregation of bricks, whereas exposed concrete creates the frame with curved glass fit in. This concrete frame also elongates towards the north boundary of the site functioning as canopy along the west side of the site.
The level difference between the Southeast and the Northwest points of the site by nearly one floor plays another key role to the character of the building. Raising the first floor by half level result in two separate entrance to the first and basement floors. From apart, a single volume shows a monolithic gesture like a stone placed on asphalt street, which represents a calmness to the unanticipated events around and harmonizes the variety. But as approaching, the building speaks up through the transparent glass frame.
Photography by Kyung Sub Shin
Find more projects by Leehong Kim Architects: www.leehongkim.com