When the COVID-19 pandemic first swept across Europe, office workers were forced to immediately convert to working from home. At first, the novelty of being able to work in your comfies seemed like it would only be a short-term gig – only for it to last for more than a year!
Whether or not you're now used to working from home, the return to the office does appear to be drawing closer, as vaccination programmes are being effectively rolled out. So, it's only natural that attention is being diverted to improving working conditions for office employees when they return to their desks – including improving health and safety.
The benefits to improving health and safety in the office are countless, andwill help to avoid crossing hairs with a solicitor in Dublin or the UK about potential health and safety hazards. Doing so is often easier than many people first assume, so read on to find out how…
9 Design Ideas for Improving Health and Safety in the Office
1.) Replace Outdated Lighting
One of the biggest causes of health and safety hazards in the office is a lack of suitable lighting. If an office is poorly lit, it will exacerbate any potential trip hazards on the floor, such as a trailing wire, which could lead to an otherwise avoidable accident.
To counteract this, it's a good idea to redesign your office with a combination of natural and artificial light sources. If possible, you should resign the layout of your office to make the most of the natural sunlight (especially during the summer). You should also make sure that all lightbulbs in the office are regularly maintained and replaced.
2.) Revamp Old Furniture
Unsuitable office furniture can lead to a multitude of problems for office workers and their physical health. Old office chairs that are broken or don't have the correct support can cause back problems for anyone using them, which is one of the most common health and safety concerns for any office worker.
When you return to the office post COVID-19, it's important to take stock of what furniture is being used in the office and order replacements where necessary.
3.) Design the Office so the Flow is Undisturbed
Most employees in an office will spend the majority of their time at their individual desks. That said, there are plenty of occasions where they might move back and forth to perform specific tasks, or to communicate with their fellow employees.
So, if you're redesigning your office, you should keep the general flow of the office into consideration. Ensure there are clear walkways, and that there is sufficient space to move around in, without the risk of anyone having to squeeze through gaps or bumping into anything.
4.) Make Sure the Office is Well Ventilated
Having a well-ventilated office is crucial, especially when you want to guarantee that everyone stays fit and healthy. A well-ventilated room is the key to good air quality, which will be very useful for any office employee that suffers from a respiratory issue, such as asthma.
Improving ventilation can be done by having easy access to air vents, keeping windows open at every opportunity, and investing in dehumidifiers for the office.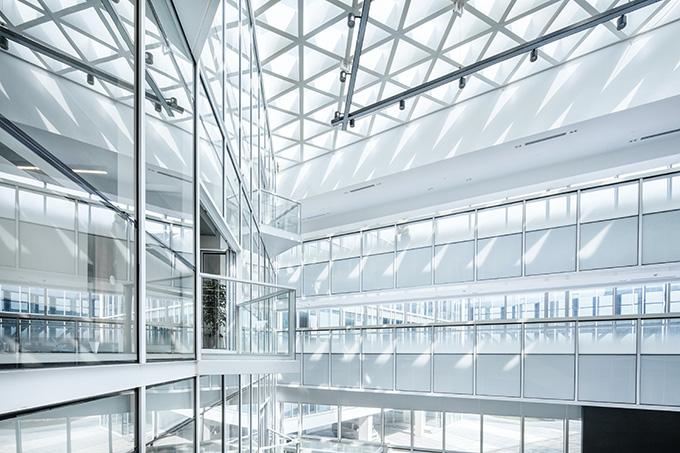 5.) Replace Flooring
Uneven flooring, or old carpet with snags present, are an obvious trip hazard, which means that they need to be addressed as soon as possible.
When you're redesigning an office, it's a good idea to incorporate durable hard flooring, that's going to stand the test of time and reduce the risk of anyone taking an unexpected tumble.
6.) Emphasize Accessibility
When you're designing any indoor space, accessibility should be at the forefront of your mind. This means that you should keep in mind the needs of anyone working or visiting the office who has specific requirements, such as wheelchair accessibility.
If an office is an accessible environment for all, the chances of a health and safety issue arising is likely to be significantly reduced.
7.) Make Use of Empty Wall Space
If your office has plenty of empty wall space, then you'll want to make the most of it, right? So, you might want to consider using empty wall space as an opportunity to display health and safety tips and reminders.
This means that your employees will have constant reminders about best practices while they are in the office, reducing the potential of any issues arising.
8.) Have Areas to Put Things Away
Offices can quickly become cluttered and dangerous over time, especially if there isn't an area to put away any unwanted items, such as old computers, or boxes of important documents.
Reduce the potential of these items getting in the way by having a dedicated area in the office that can be used for storage. If there isn't a specific cupboard or room that can be used, then you can always put aside a specific corner of the office for it.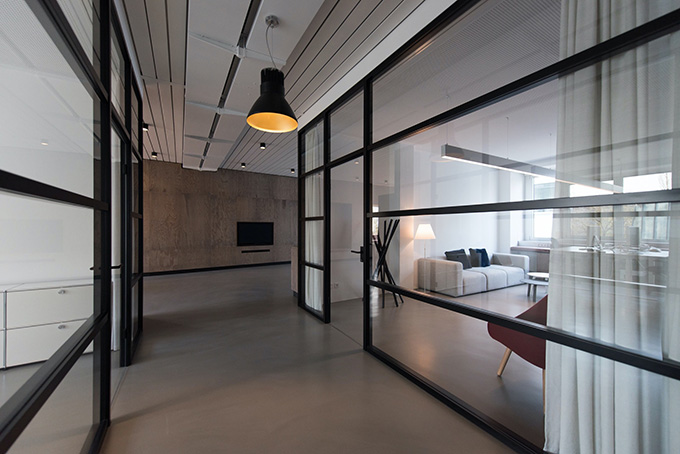 9.) Combine Effective Design with the Correct Training and Procedures
Effective office design can only go so far. So, if you want to ensure that everyone in the office is kept safe, then it's important to combine design with the appropriate training and procedures.
Regular training and risk assessments will be conducive to a risk-free office environment, so don't forget to schedule them in!
Are You Making Plans to Return to the Office?
A safe office environment is a necessity rather than a luxury. So, if you think that changes need to be made when normality resumes post COVID-19, keep these tips in mind.
Have you got any more design tips you would like to share? Leave a comment below with your own suggestions.