Offices in Portugal projects from Impare Architects coming our way from Architectural Photographer Ivo Tavares Studio. This Industrial Office project from Impare Architects was completed in the late 2018 in the effort to enlarge the HQ building of PRF the Gás, Tecnologia e Construção, S.A. meeting the need for expansion of the company's administrative, warehouse
and workshop scope.
Impare Architects team shares: "The proposal considers the restructuring of the existing building, built in 2001. The building has the same functions, distributed in three floors. For the construction of the new building, right next to the first one, the existing functions have been extended by floor: workshops on the ground floor, storehouse on the middle floor and offices on the upper floor. The program was complemented with a Control Room on the middle floor and with a Canteen on the ground floor, with access to the terrace. On the top floor, a patio was created to connect the two buildings and allow the natural light on the interior spaces."
To achieve an overall sentiment of the building the architects worked on complementing the interior and the offices by the use of similar coatings, lighting but also with the use of design materials. This move enabled a signature continuity across the project.
Ivo Tavares Studio shares with ARCHISCENE a special tour of this impressive project in Portugal: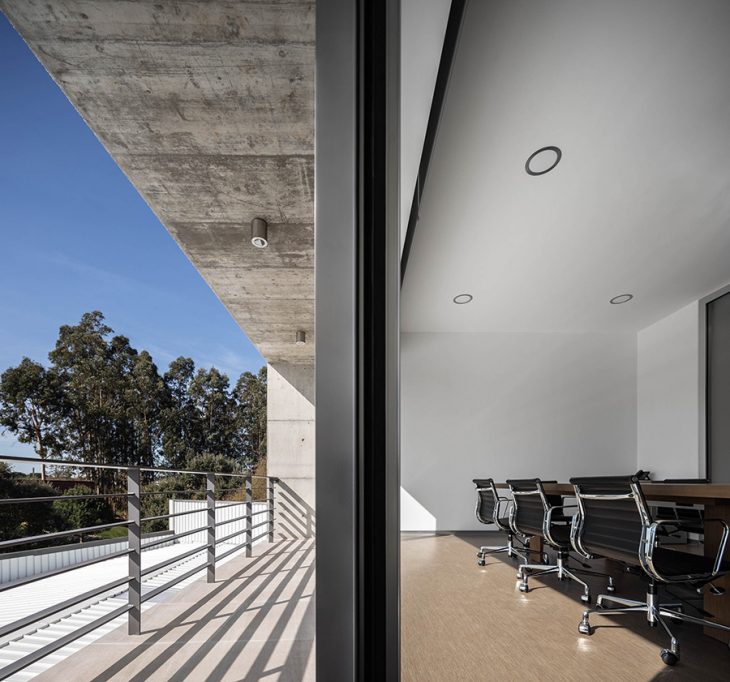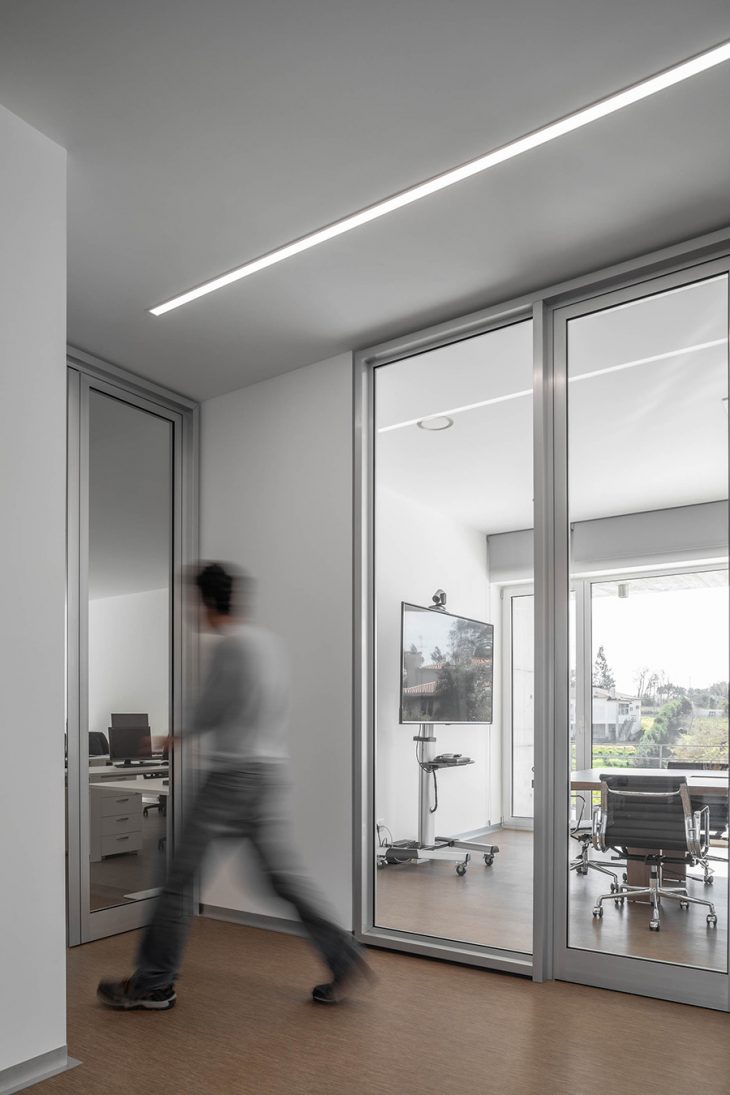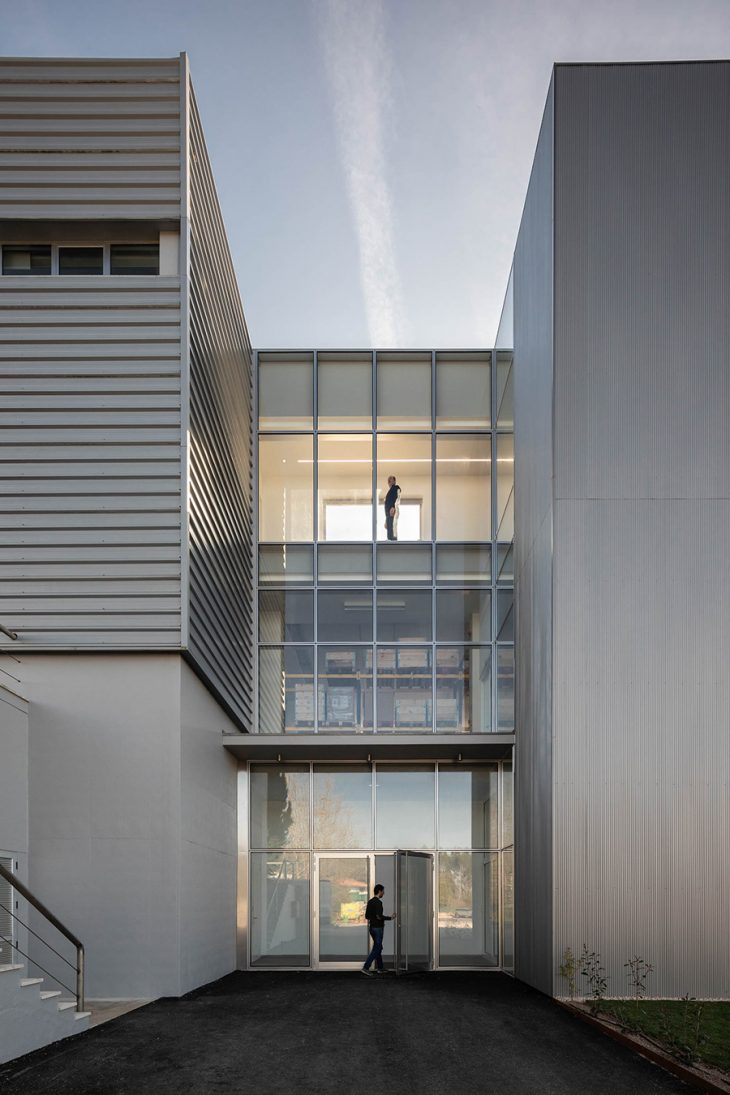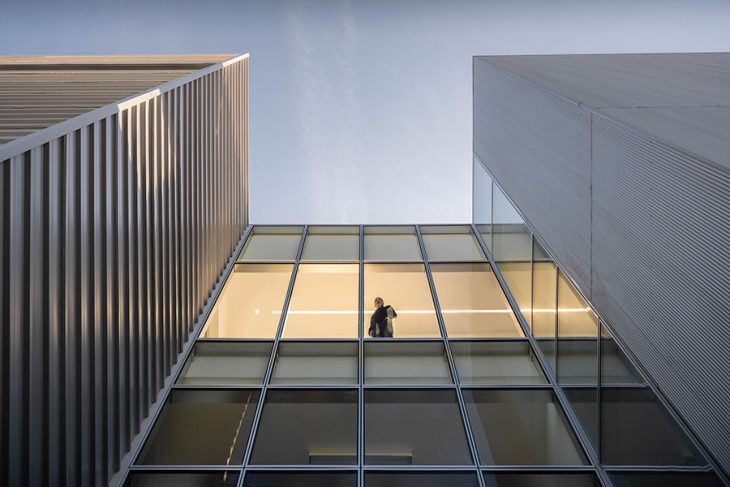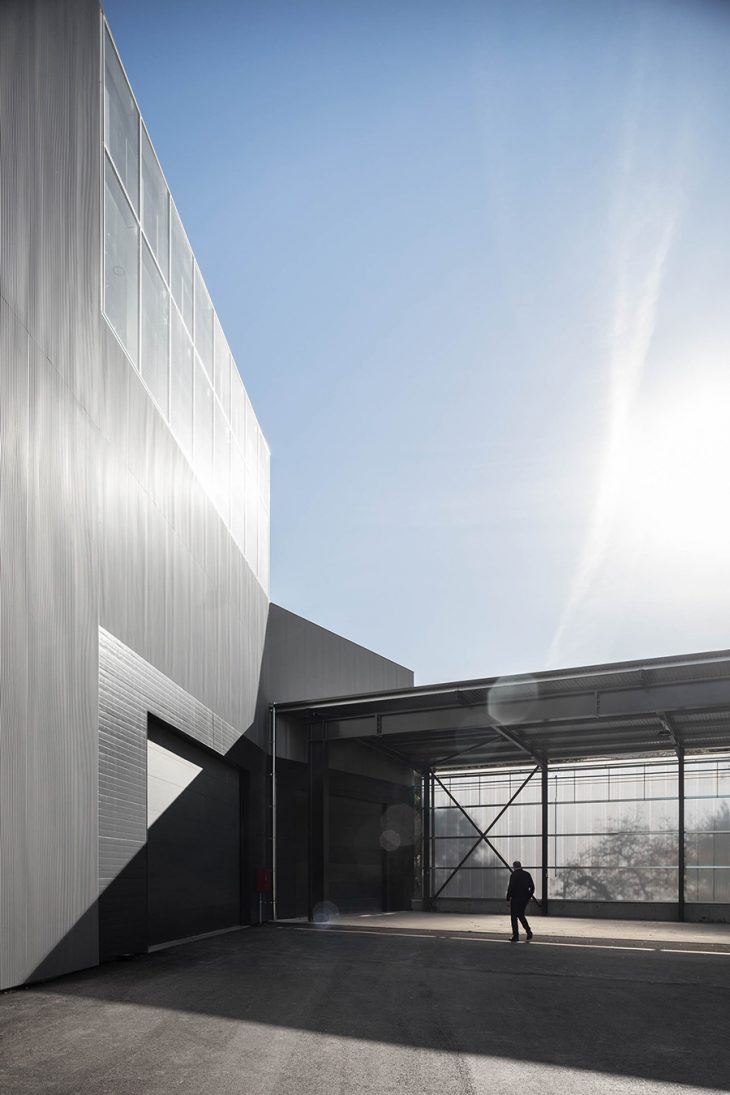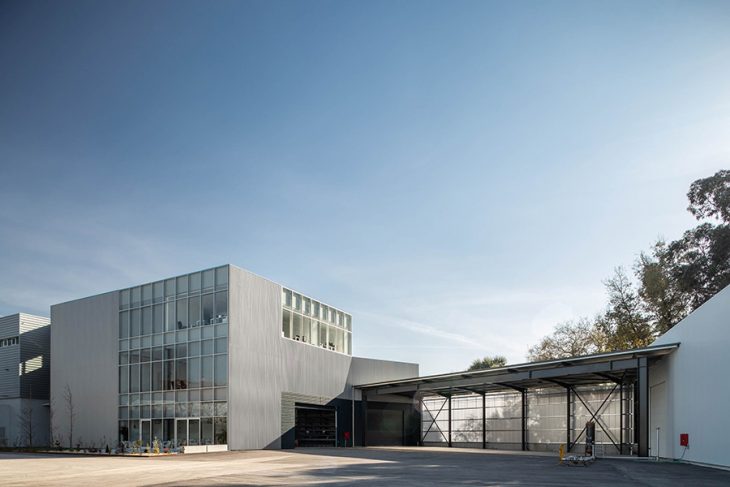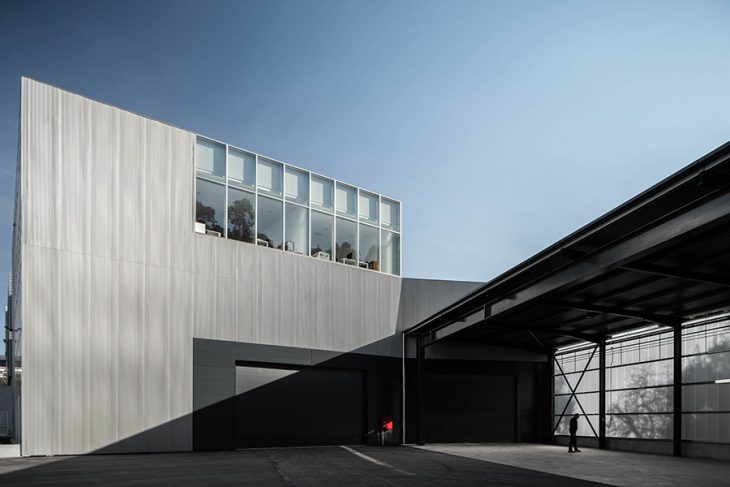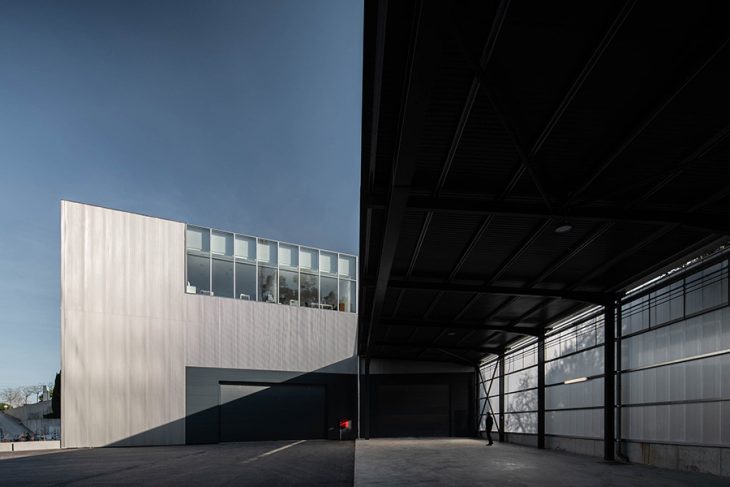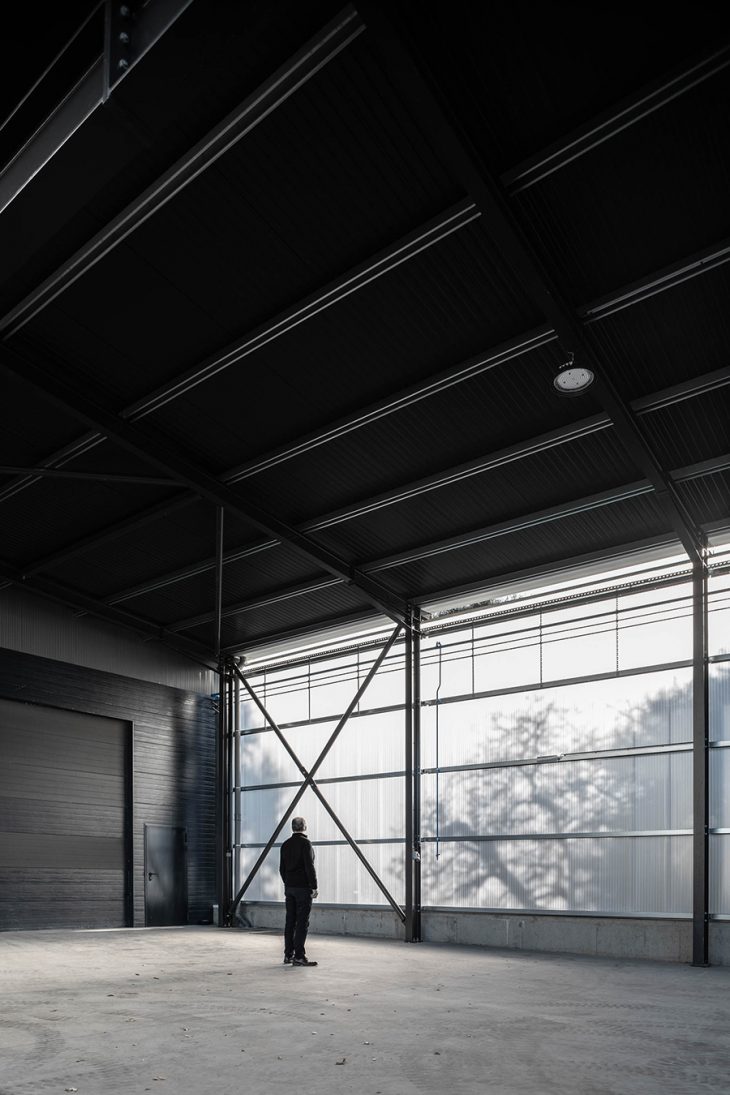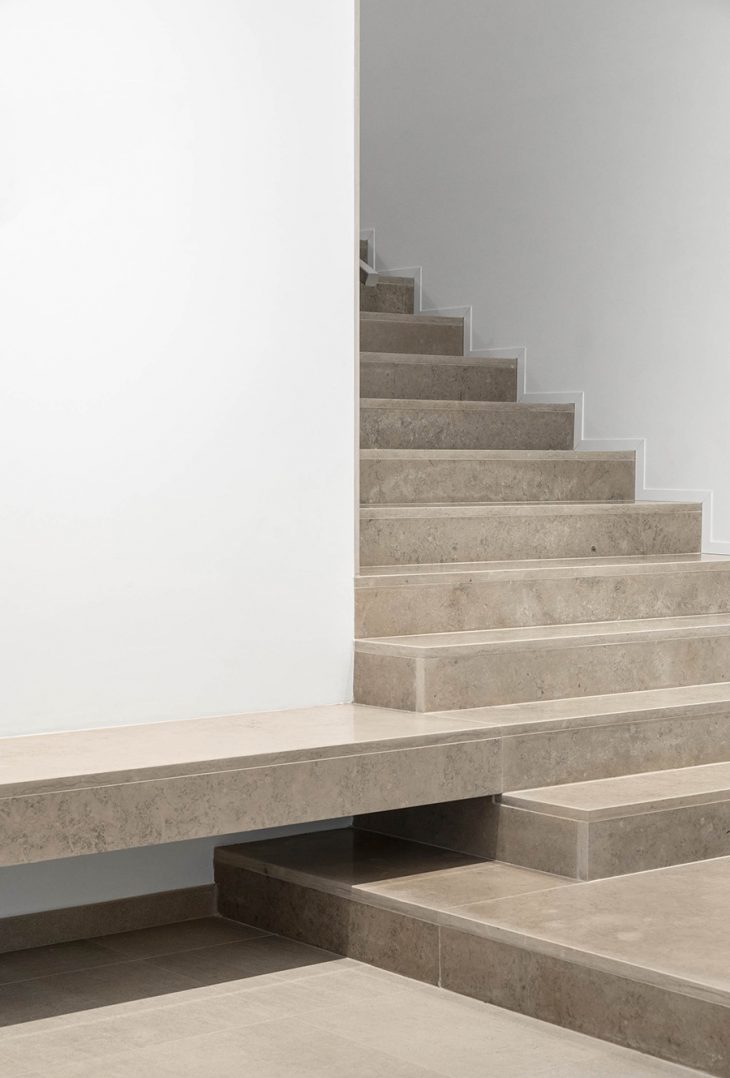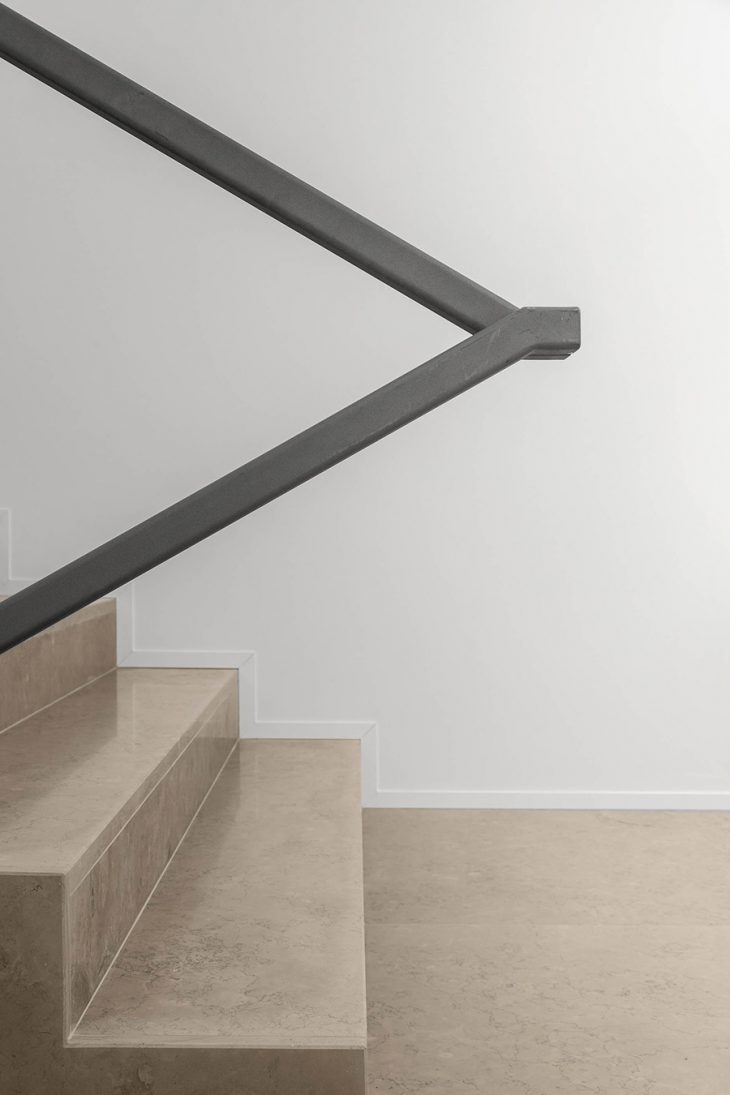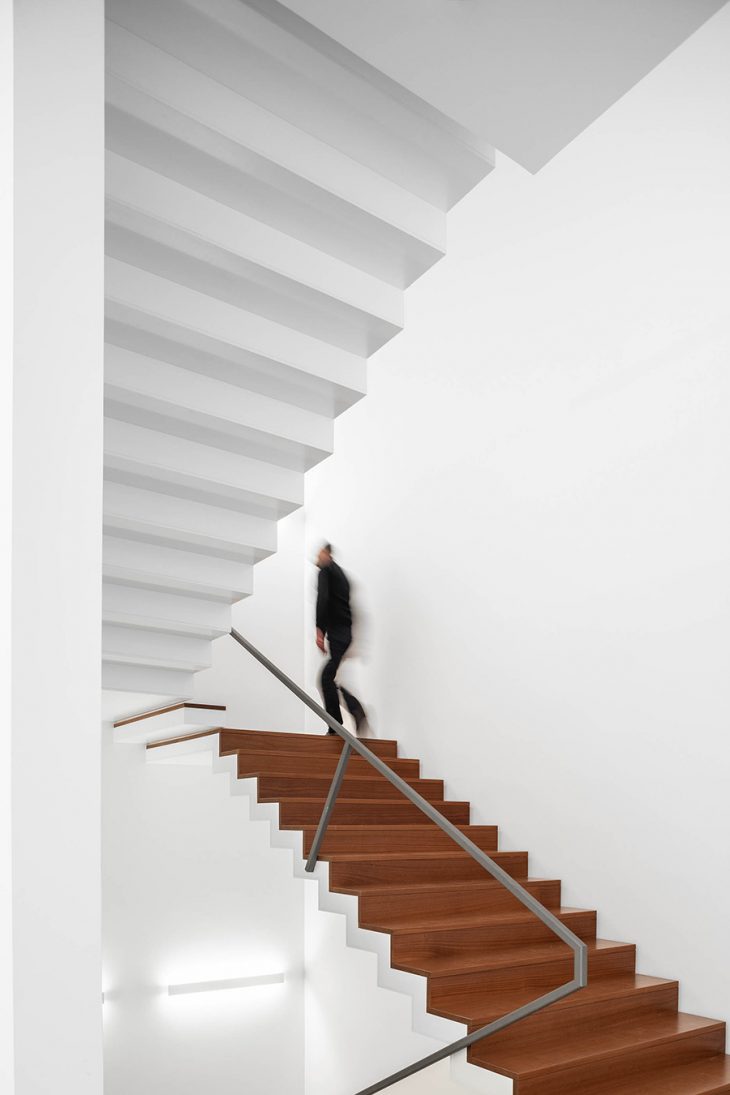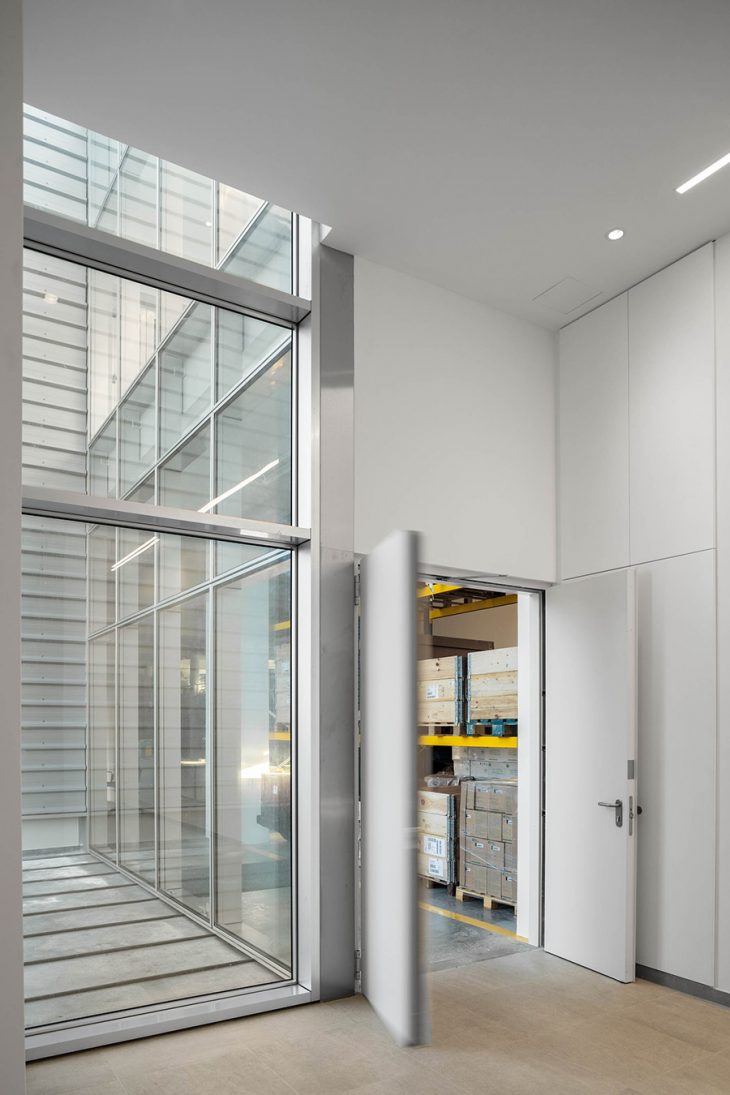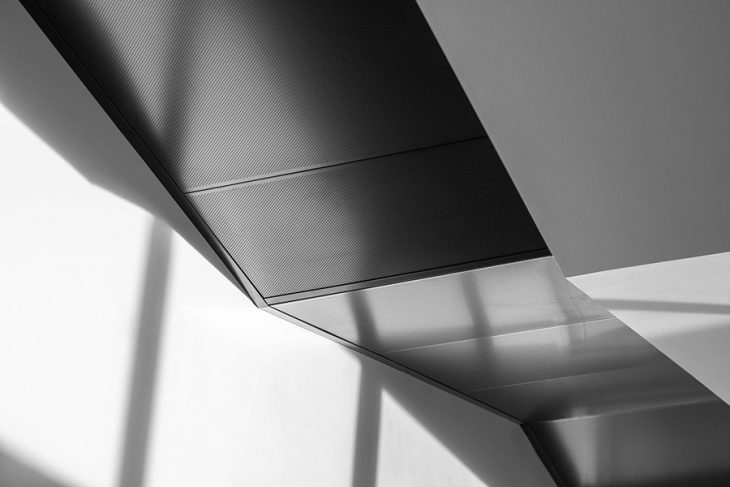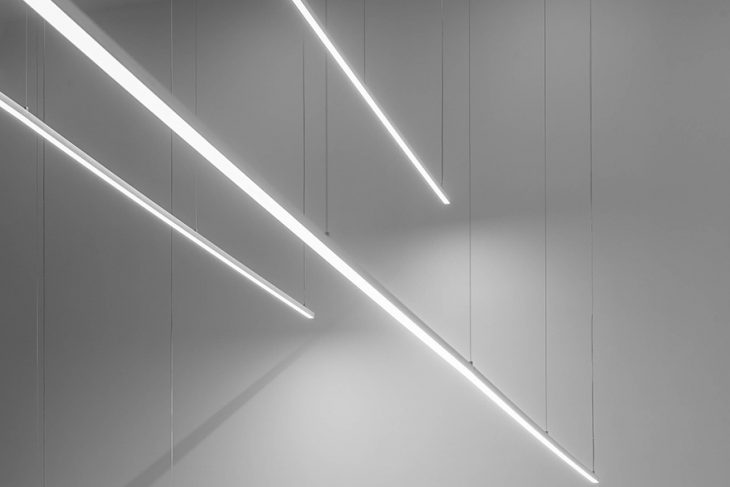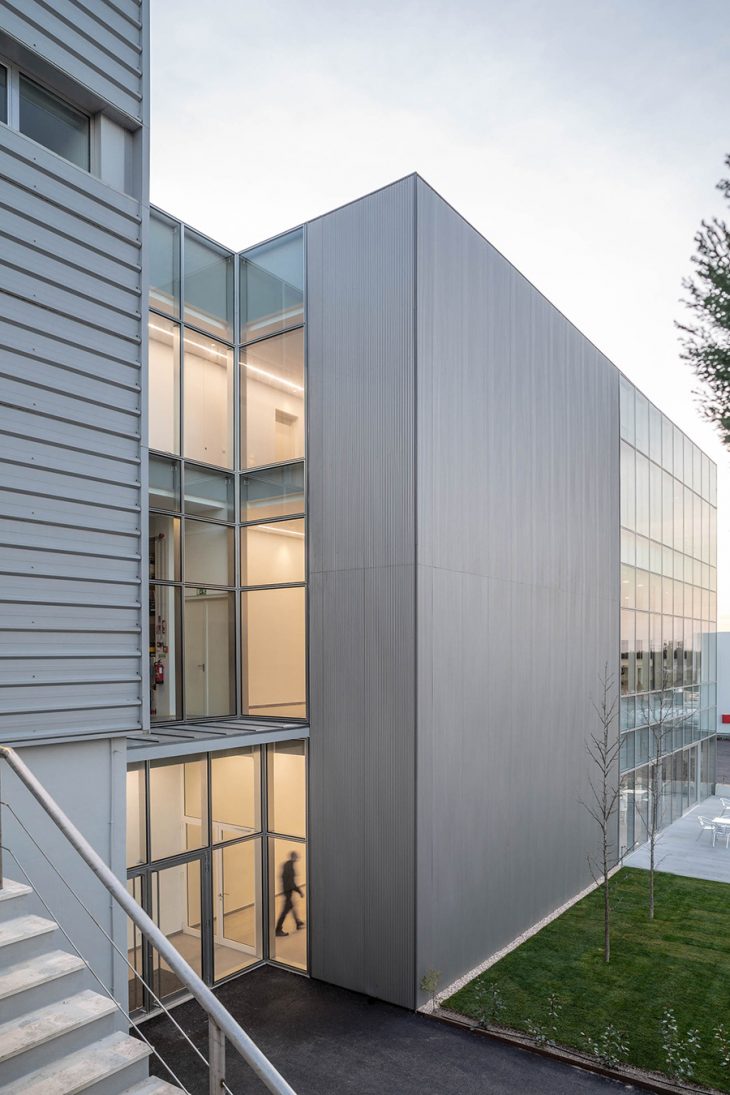 All images Courtesy of ©Ivo Tavares Studio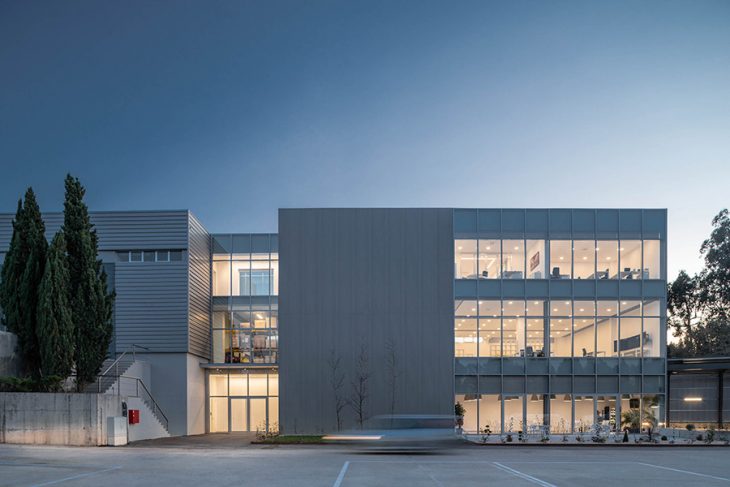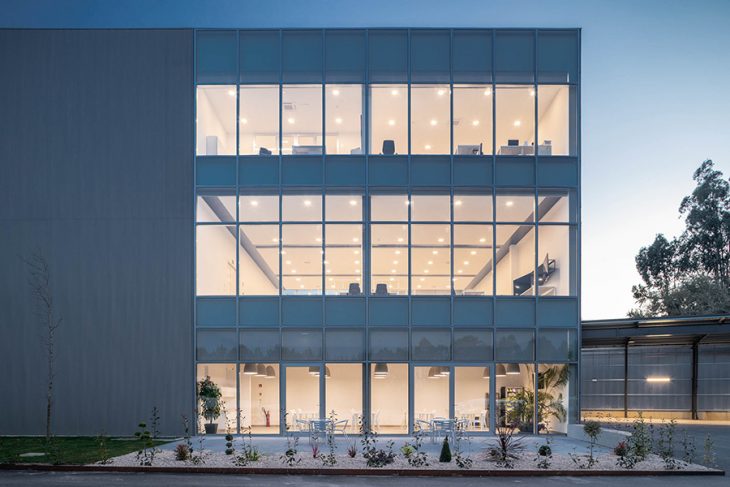 All images Courtesy of ©Ivo Tavares Studio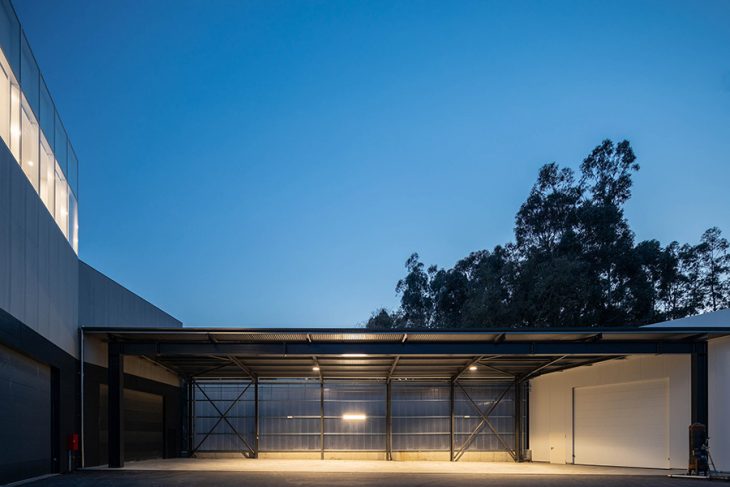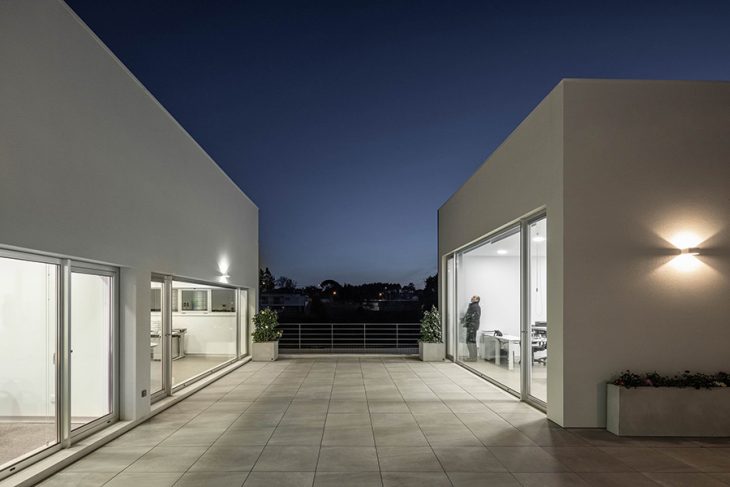 All images Courtesy of ©Ivo Tavares Studio
Project name: PRF's HEADQUARTERS
Office: Impare Arquitectura
Architects: Paulo Seco
Website: impare.pt
Location: Leiria
Conclusion year: 2018
Build Area (m2):
Client: PRF – Gás, Tecnologia e Construção, S.A.
Photographer Ivo Tavares Studio
Website from the photographer: www.ivotavares.net