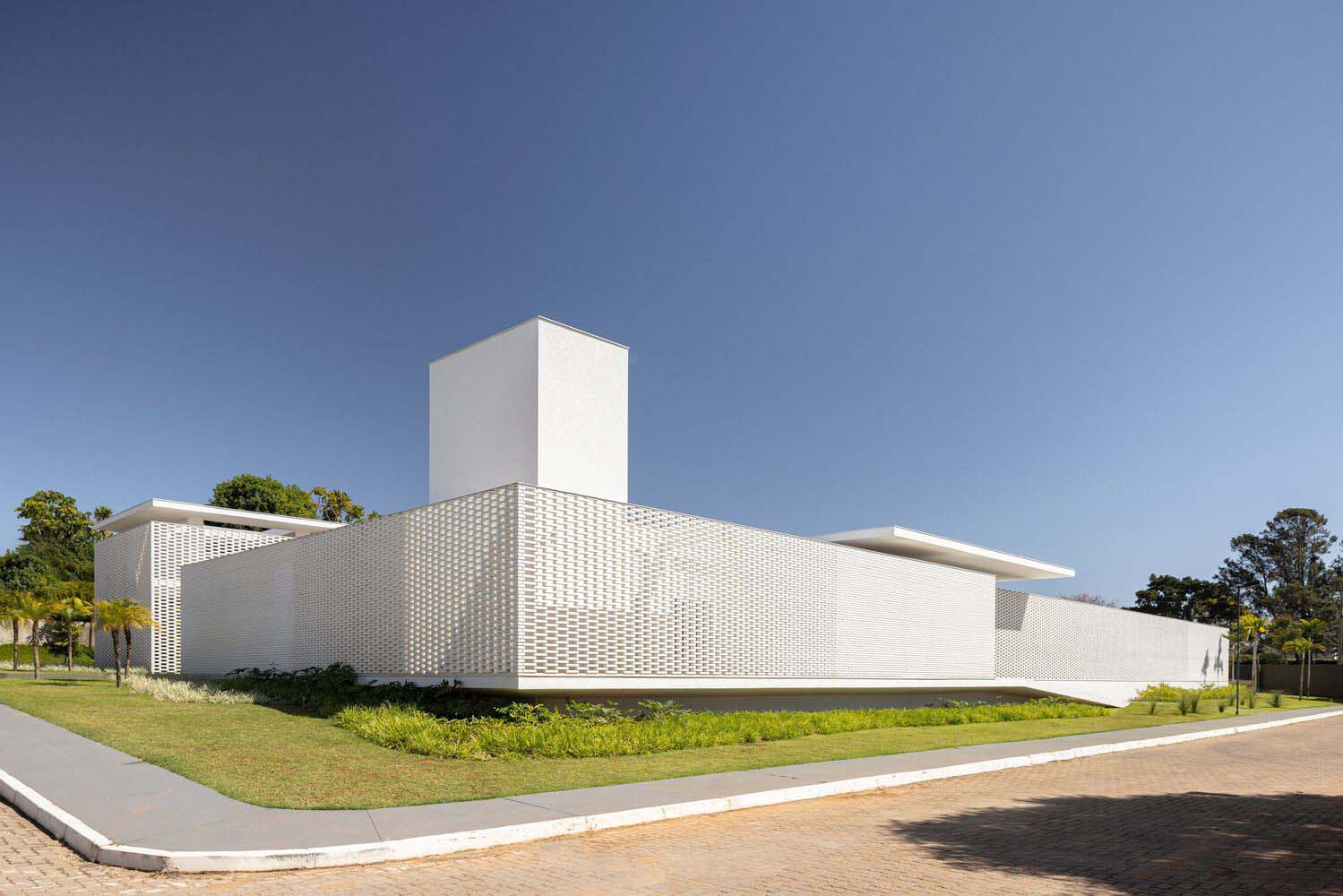 The White Bricks House, designed by BLOCO Arquitetos, stands out for its artisanal construction process and its use of exposed solid bricks. The utilization of exposed solid bricks in contemporary Brasília is a relatively uncommon practice. However, it is a construction technique that possesses inherent intricacy, demanding meticulous precision and refined craftsmanship. These qualities are prominently featured in the architectural composition of the city's most notable public edifices.
Situated within the esteemed Lago Sul region of Brasília, the White Bricks House gracefully emerges as a testament to architectural finesse. Its carefully curated program is thoughtfully distributed along the perimeter of the plot, allowing for a harmonious alignment of the main rooms with the central area. This strategic arrangement ensures that each space within the house is afforded the privilege of gazing upon the expansive green expanse and the semi-Olympic lap pool, thereby enhancing the overall aesthetic and functional appeal of the residence. Consequently, the orientation of the bedrooms, living rooms, verandas, kitchen, and even the garage is thoughtfully designed to embrace the expansive garden surroundings, creating a harmonious connection with the central patio.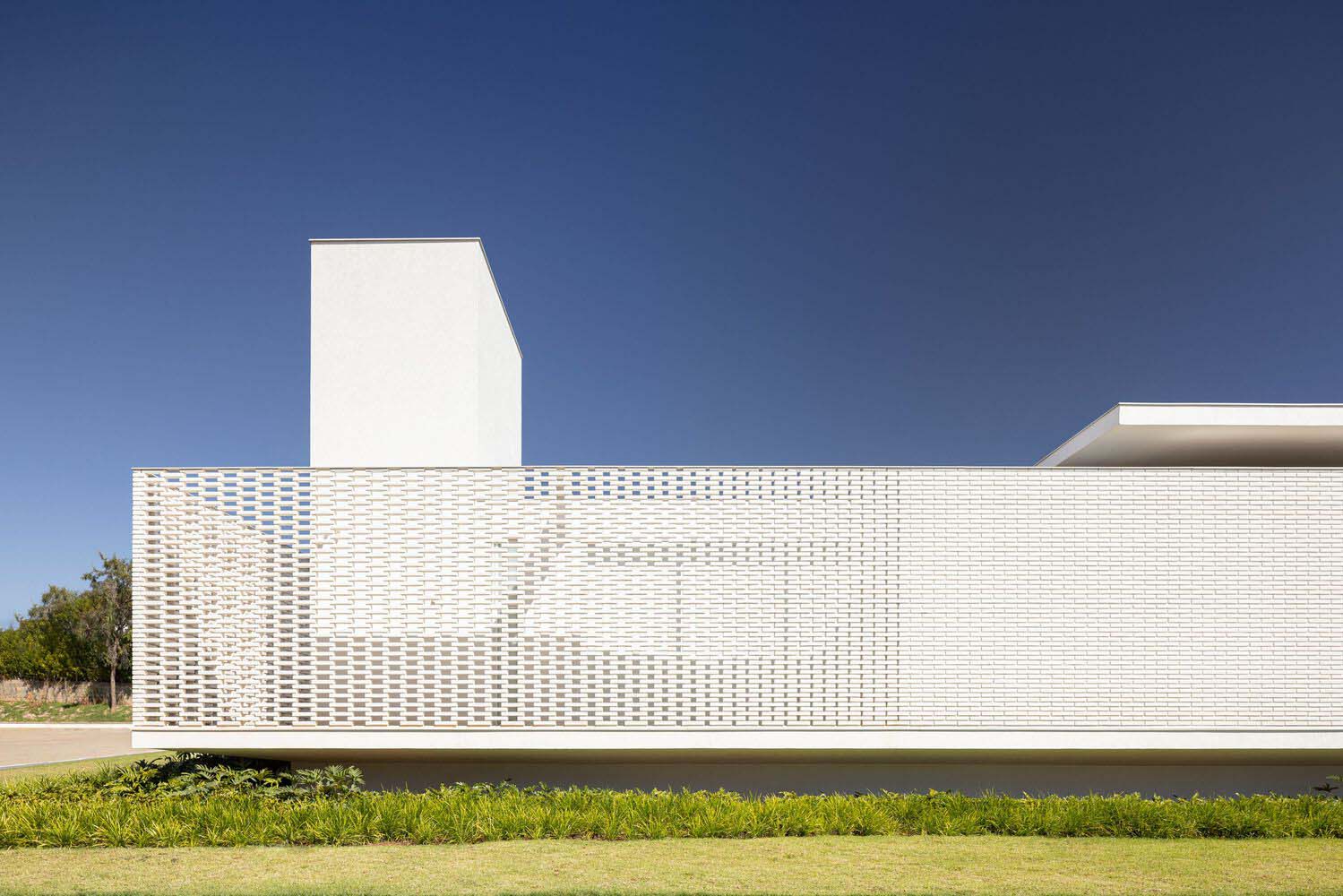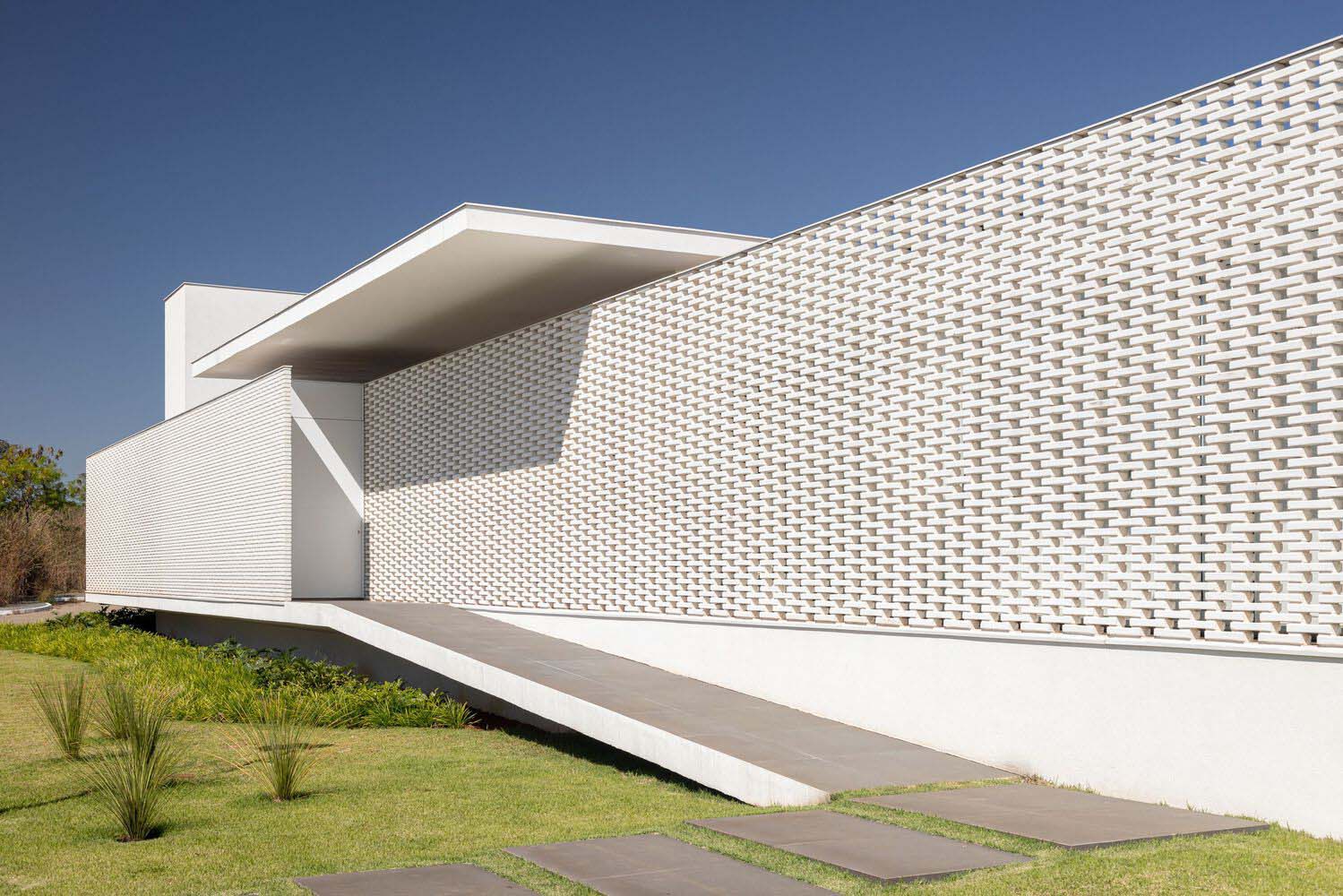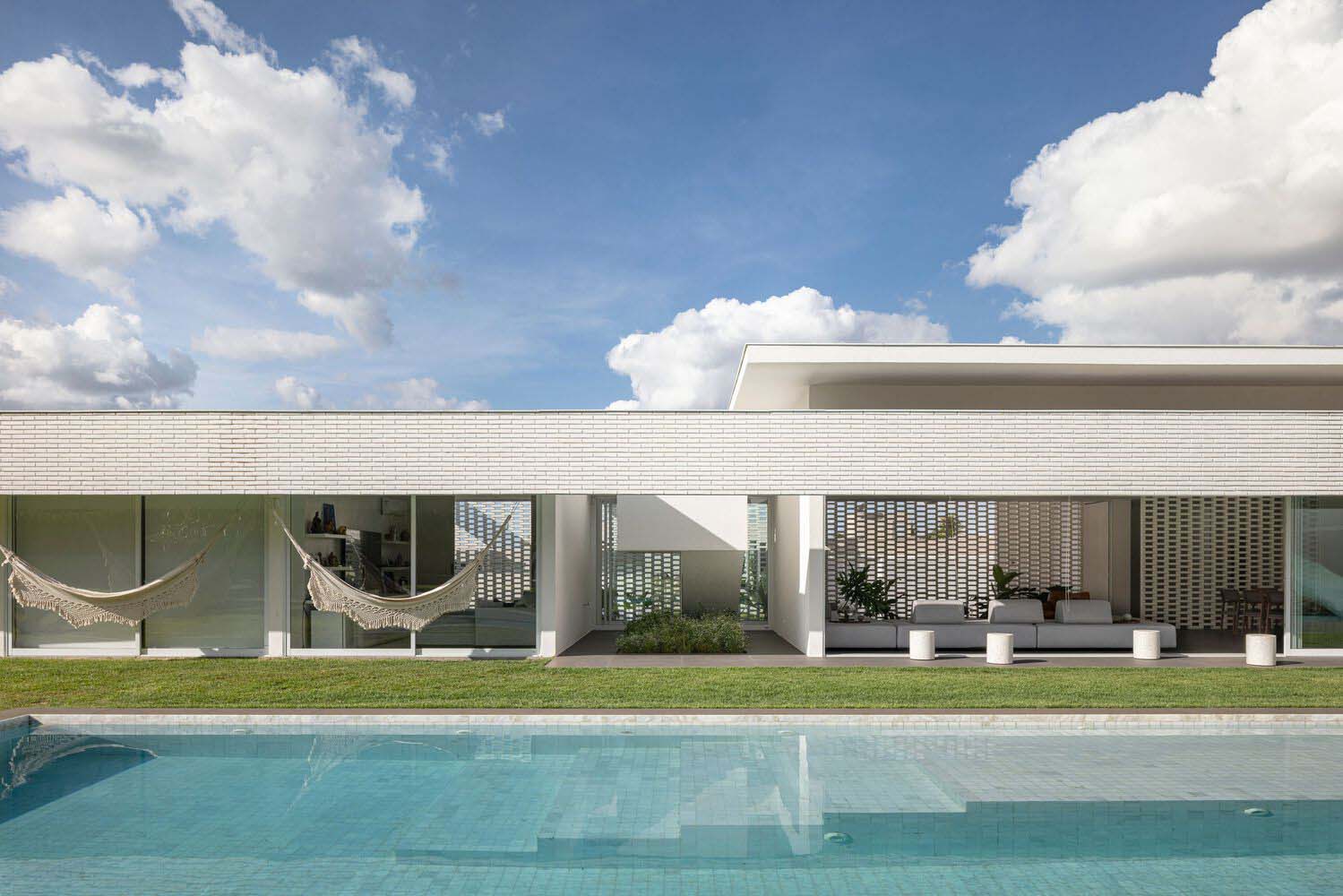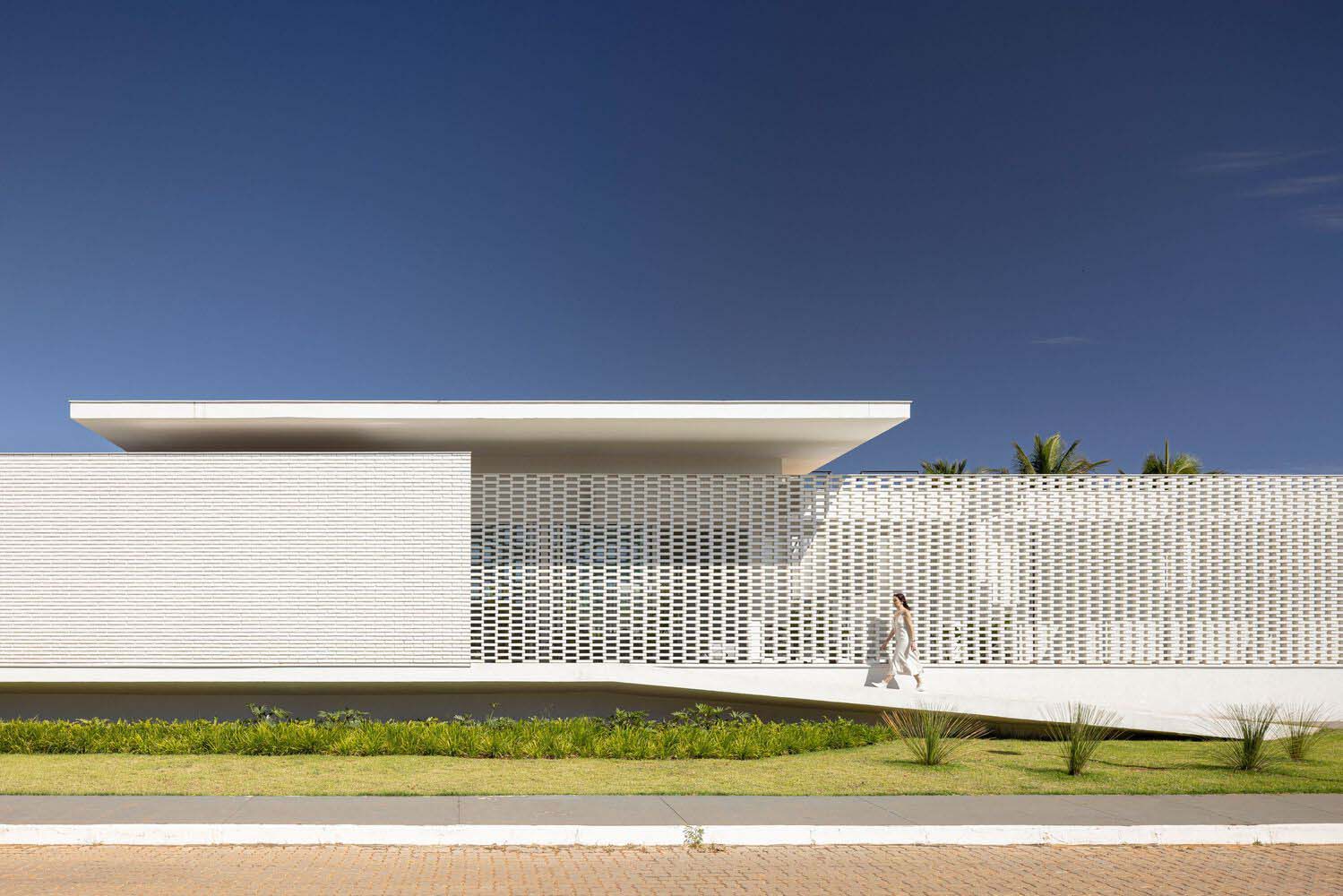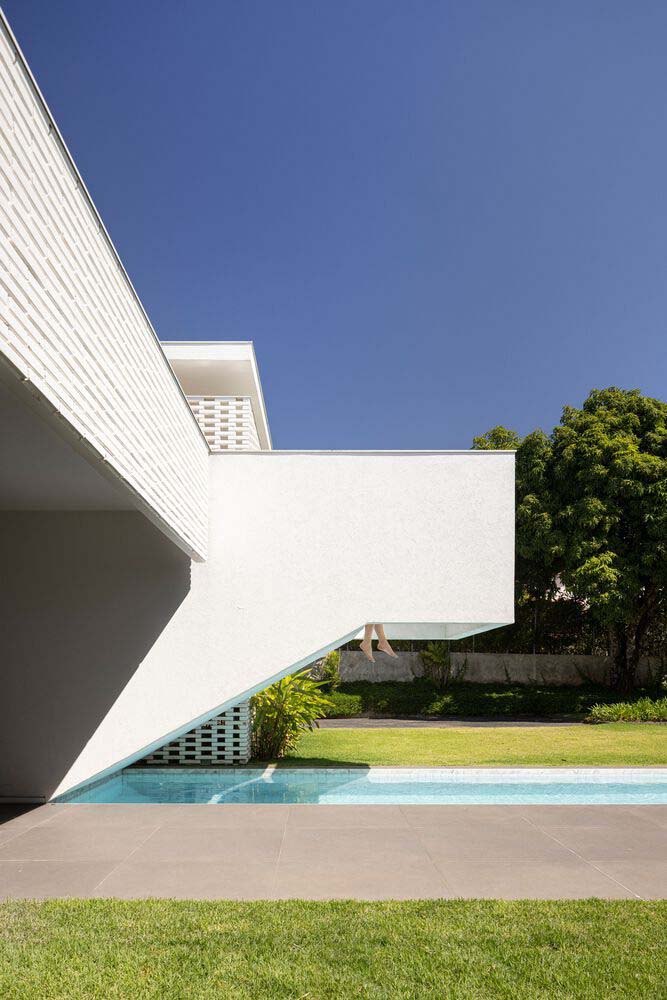 The exterior facades boast a striking composition, enveloped in a meticulously applied layer of solid bricks, elegantly adorned with a pristine white hue. The varying interstices between the bricks give rise to a spectrum of openness levels. The varying degrees of transparency exhibited by the bricks serve as a deliberate manifestation of the distinct privacy requirements associated with each individual space. The interstitial voids created by the brick arrangement facilitate a harmonious cross-ventilation system, enabling the seamless flow of natural air currents. Hence, the carefully arranged bricks create a visually striking "second facade" that serves the purpose of regulating direct sunlight, facilitating natural ventilation, and ensuring the desired level of privacy. The elongated dimensions of the bricks were meticulously crafted to suit the unique architectural design of the house.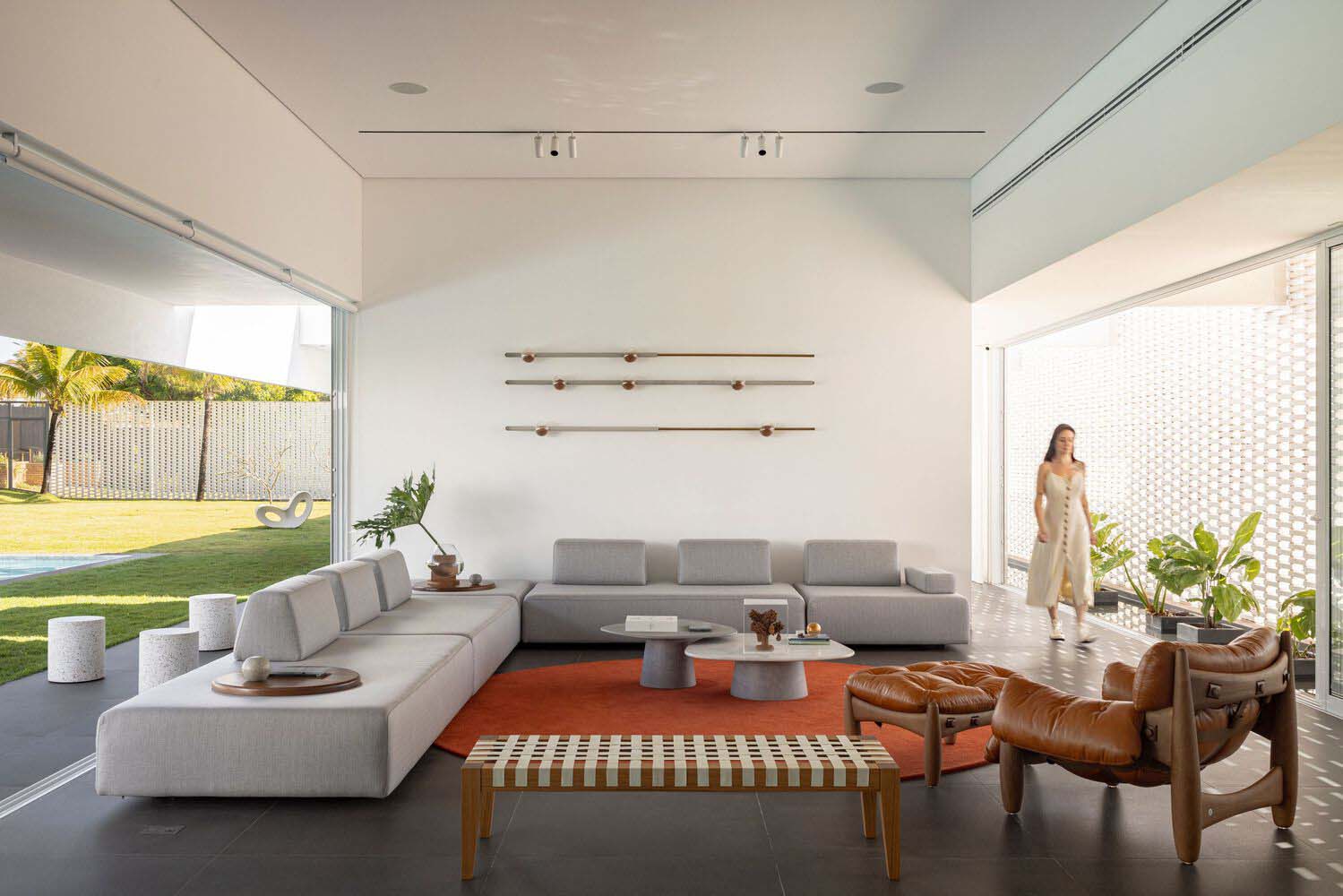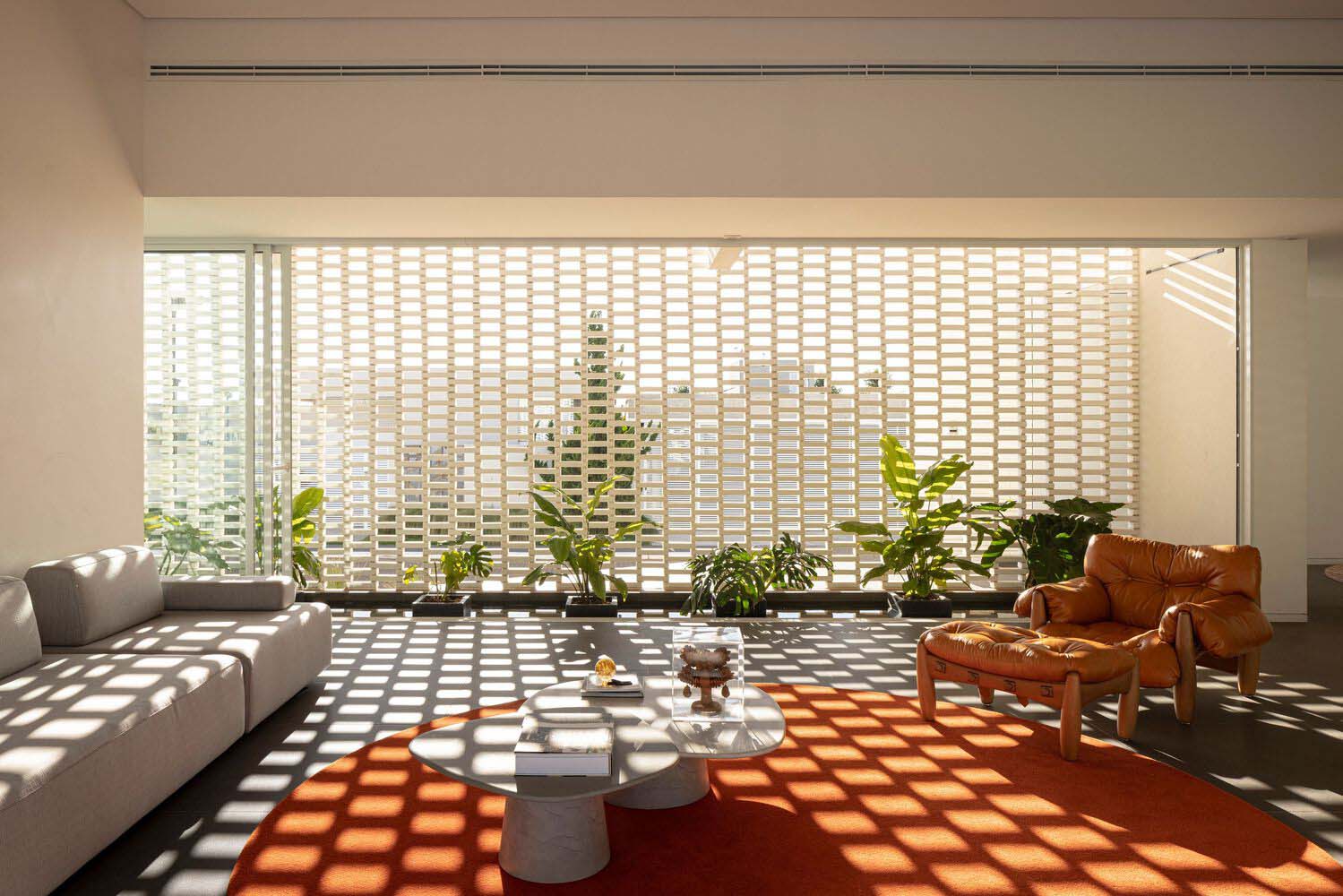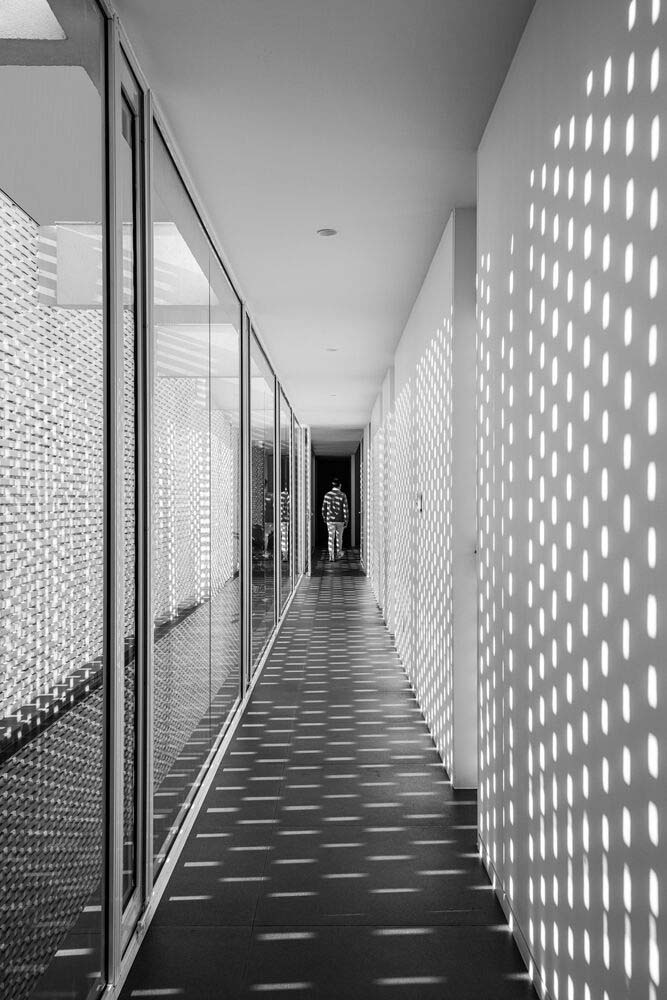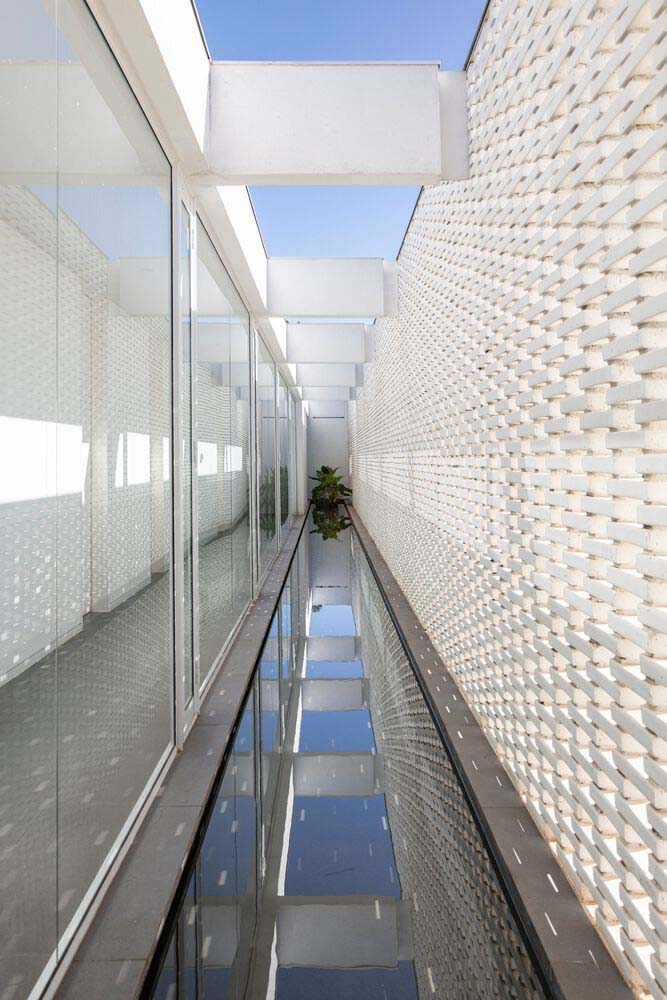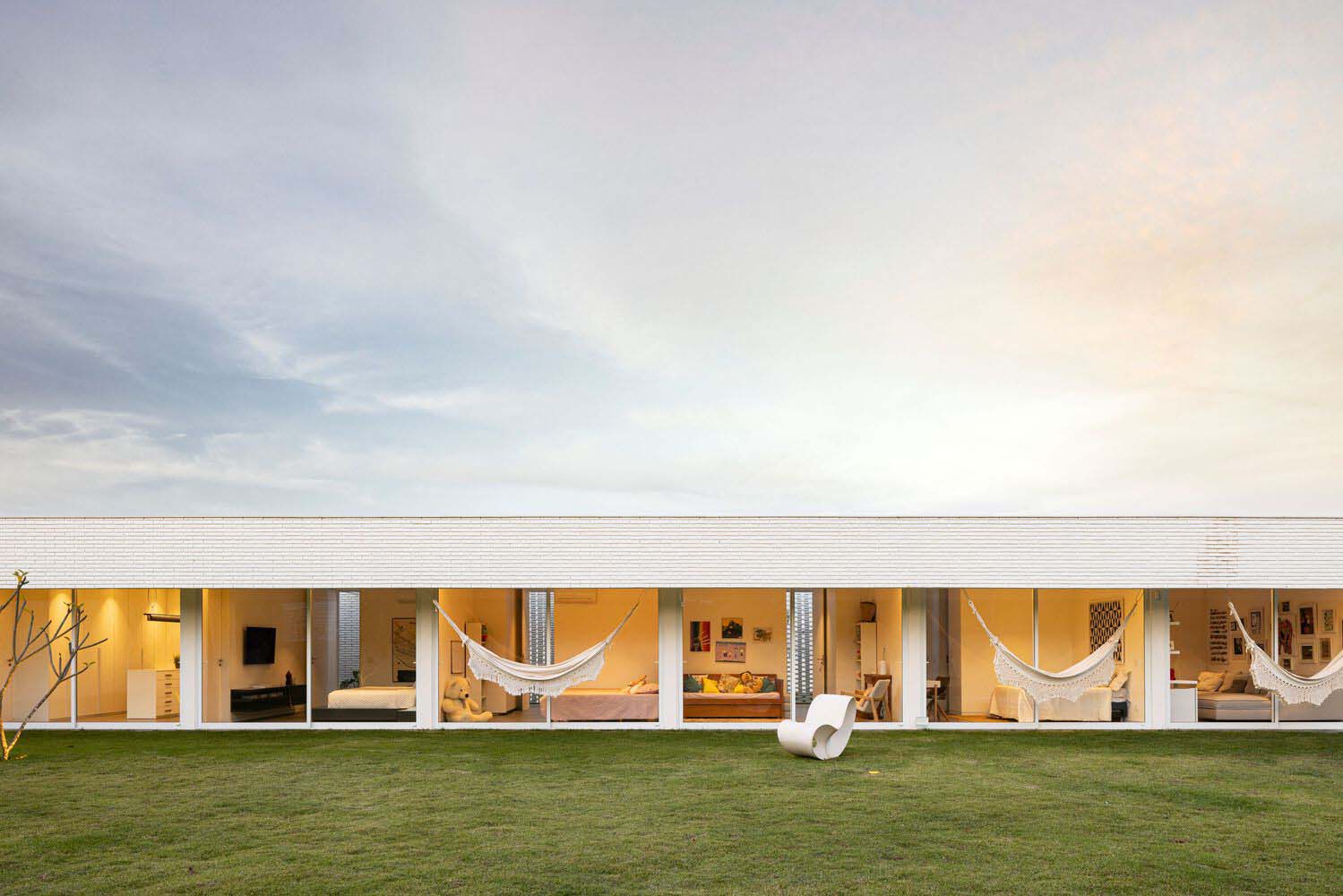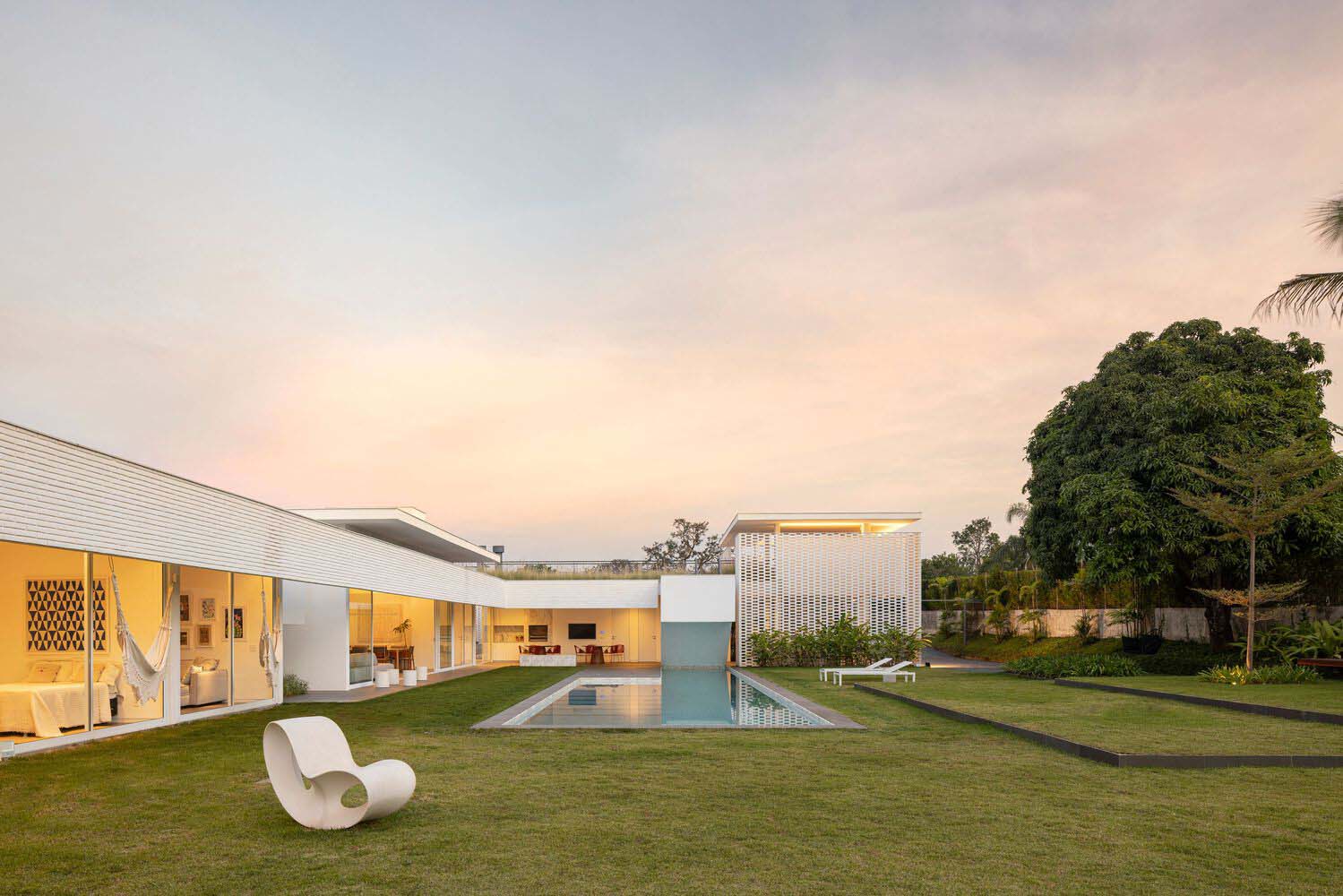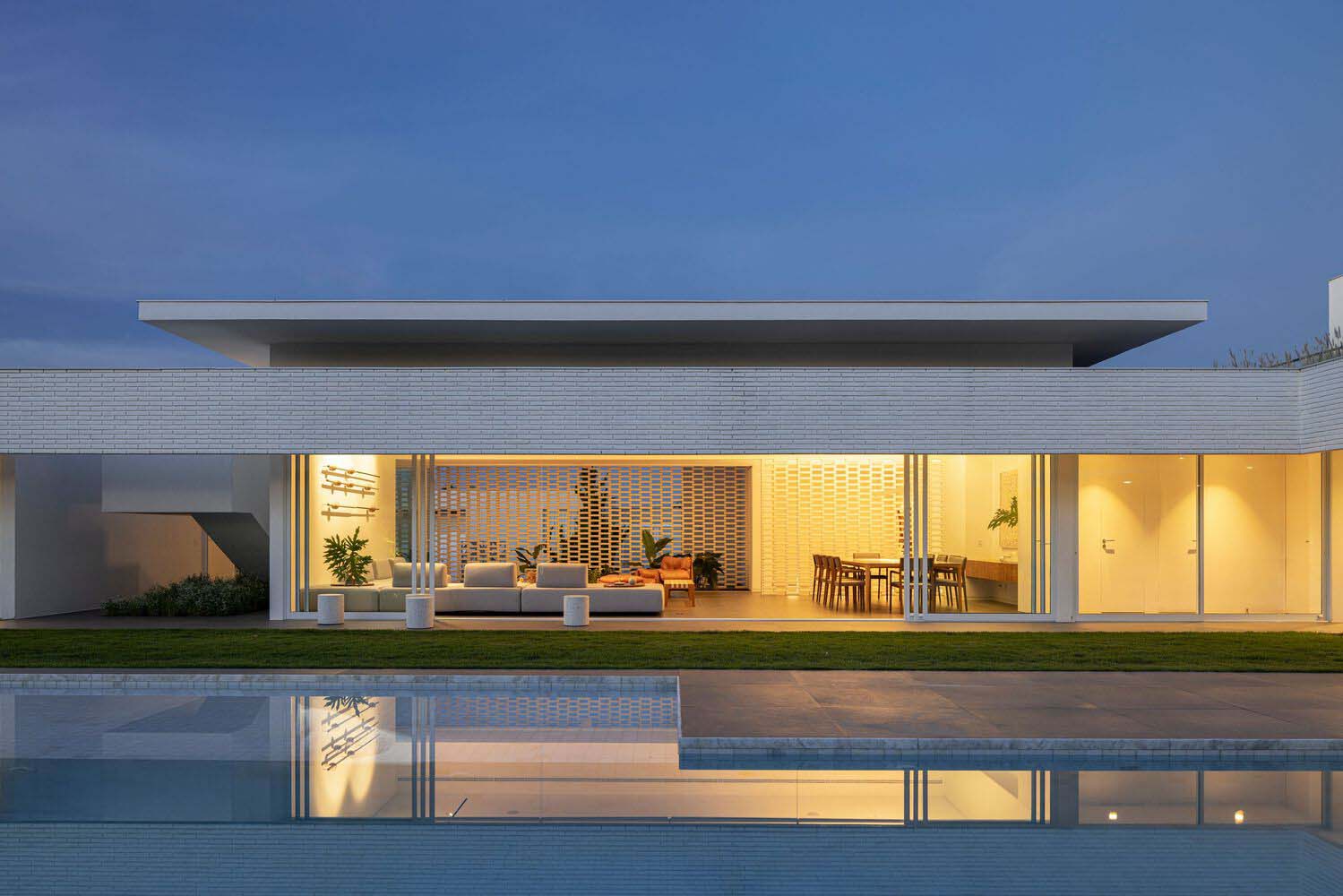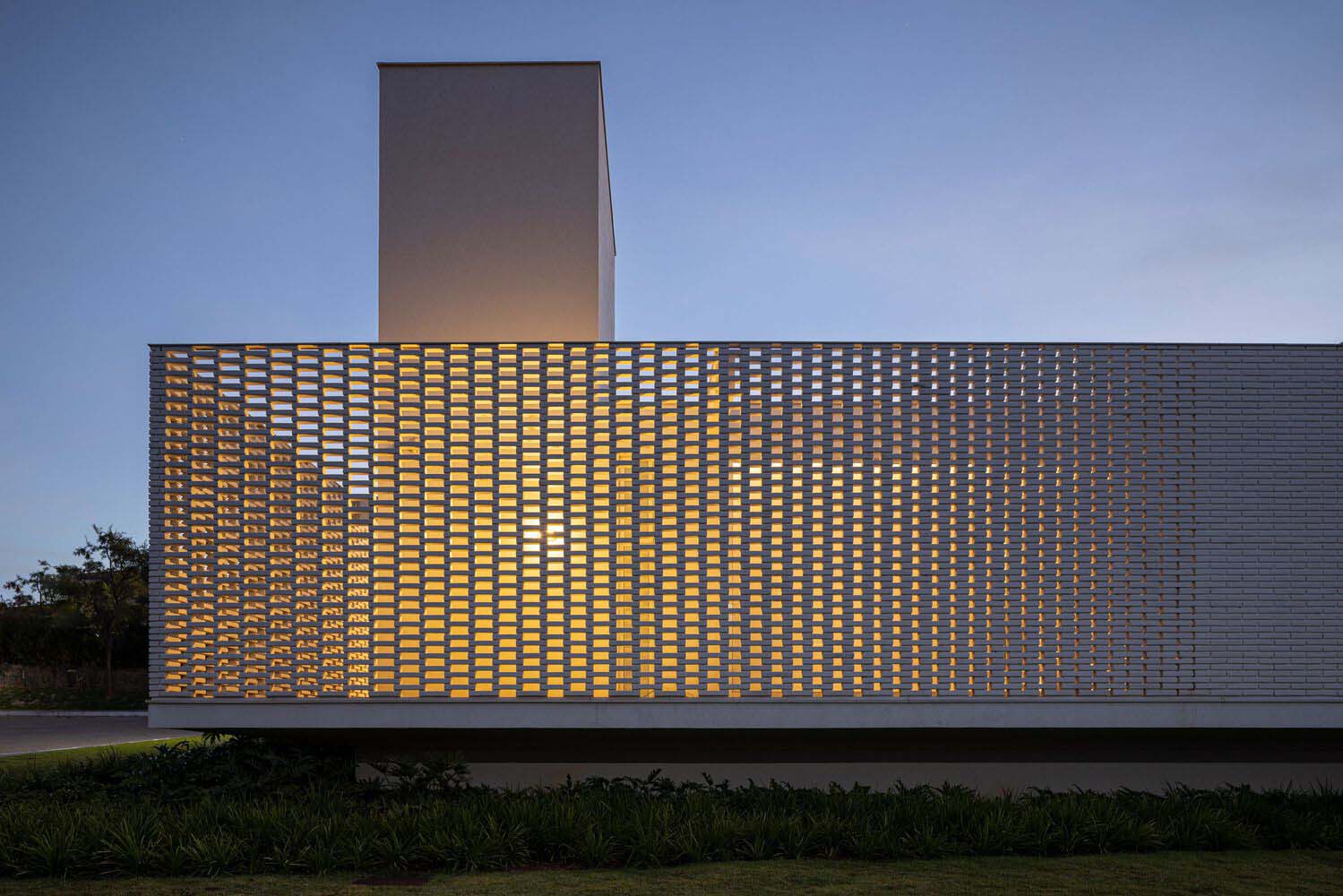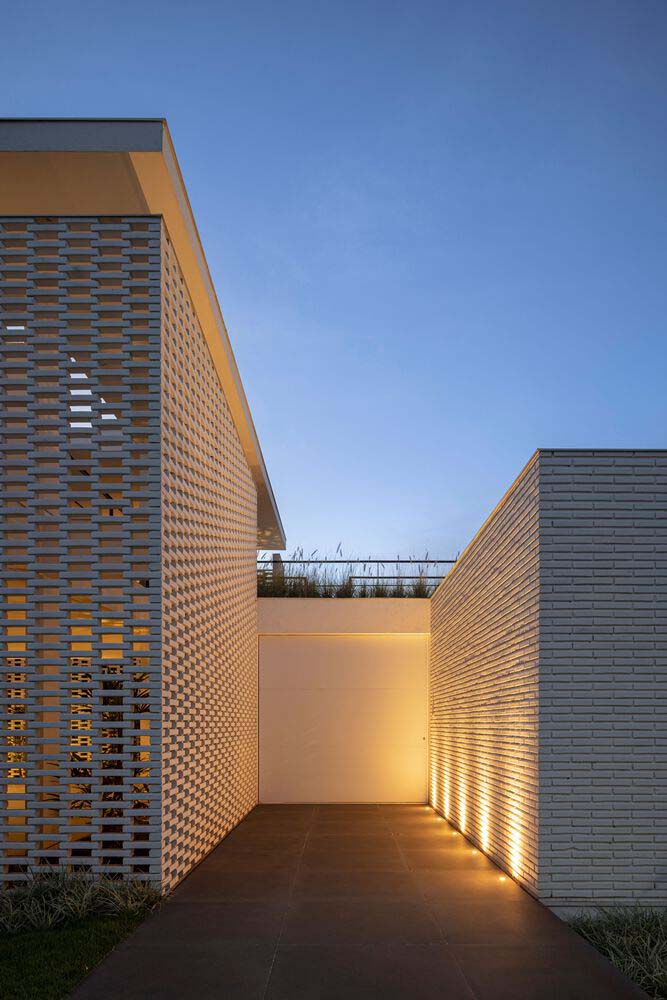 The incorporation of spaced bricks in this design offers a fresh interpretation of one of Brasilia's most significant architectural features, namely the "cobogó" or breezeblock. Renowned for its ability to enhance ventilation and harness natural light, the utilization of this element pays homage to the rich tradition of Brazilian architecture.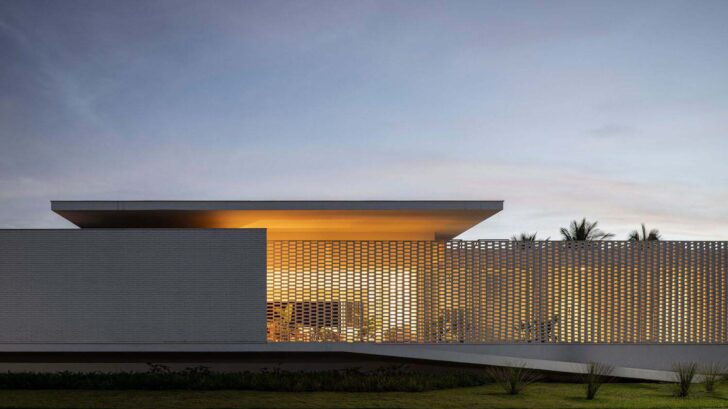 Project information
Architects: BLOCO Arquitetos – www.bloco.arq.br
Area: 600 m²
Year: 2023
Photographs:Joana França
Authors: Daniel Mangabeira, Henrique Coutinho, Matheus Seco
Coordination: Victor Machado
Project Team: Giovanni Cristofaro
Structural Project: André Torres
Lighting Design: Dessine
Landscape Design: Fábio Camargo
Construction Work: Memória Engenharia
City: Brasília
Country: Brazil