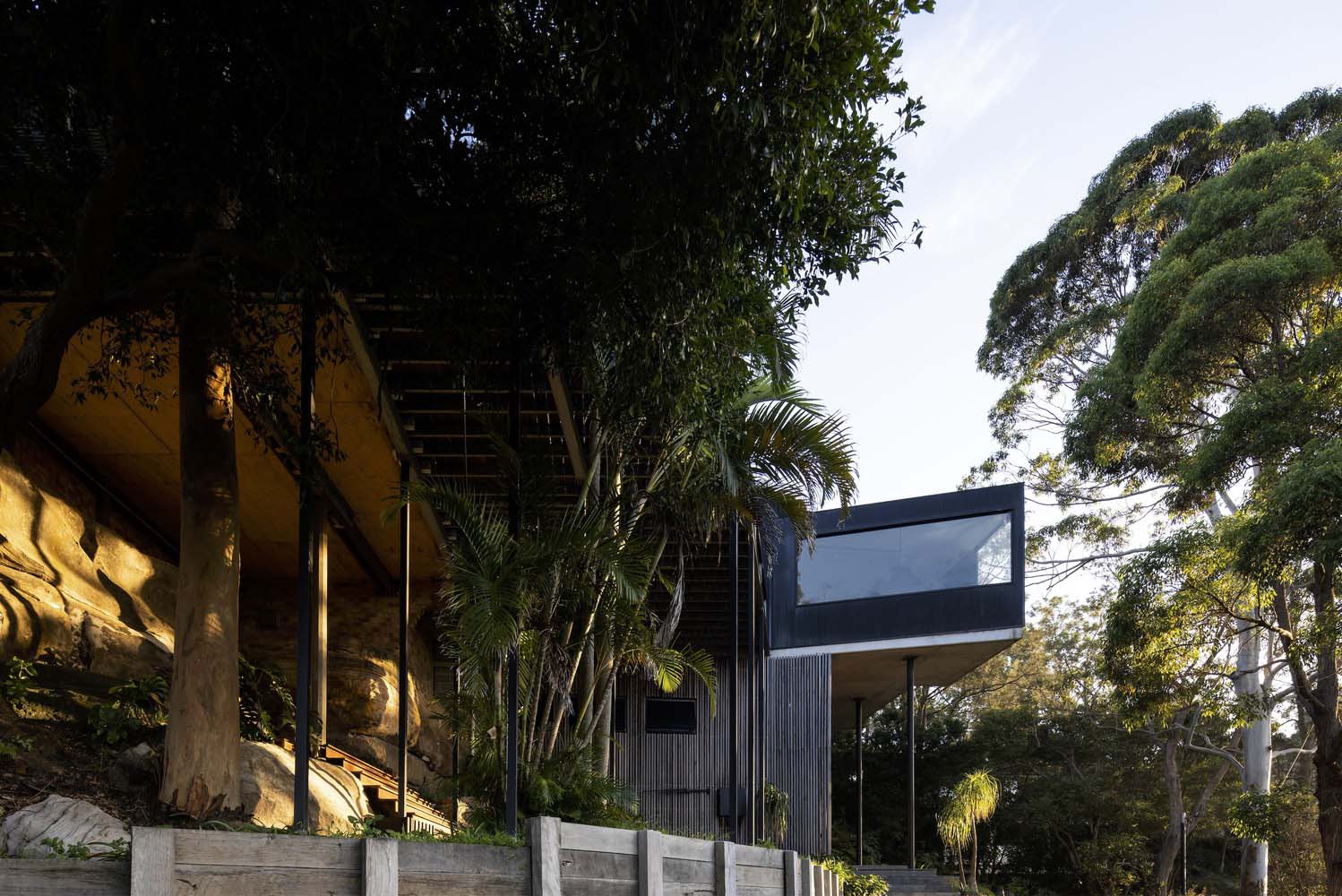 A young family from Sydney's northern beaches commissioned design studio North by north to redesign a home that was perched high in the trees at the bottom of a narrow lot. High-level access and an inadequate outdoor area limited the potential of the existing residence.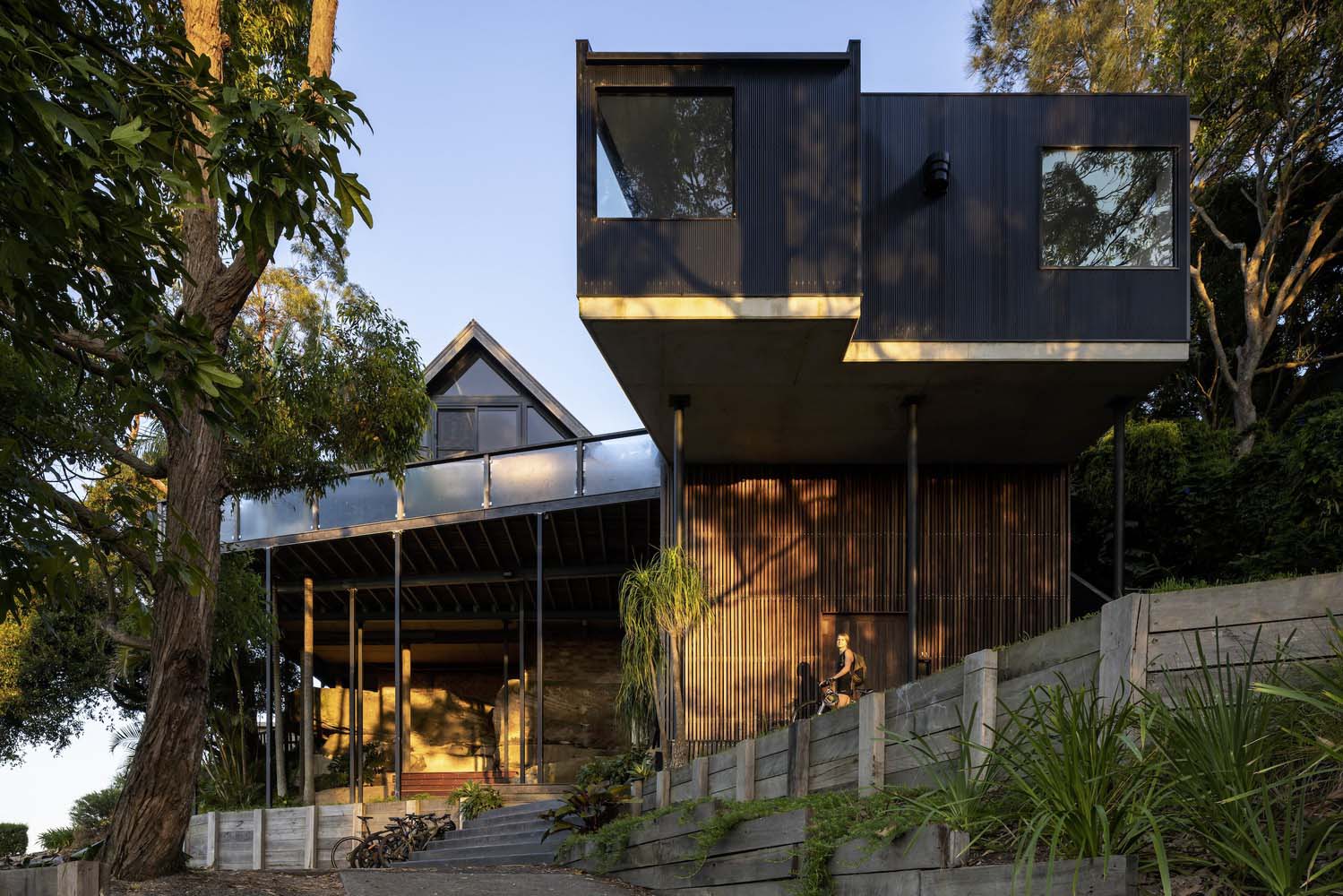 The new 60m2 addition includes an entry room, a deck extension, and a living and kitchen zone. The extra functions to give continuity to the total internal space by functioning as a pivot between the spaces and is intended to center the entering space. With a focus on natural light and connection to the outdoors, the open floor plan allows for flexibility and functionality.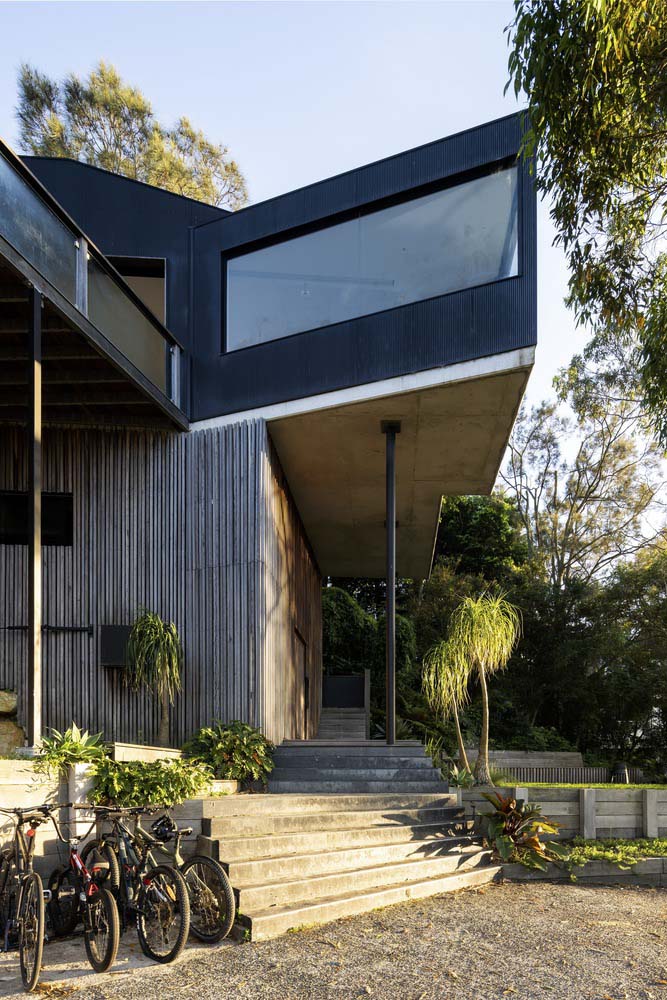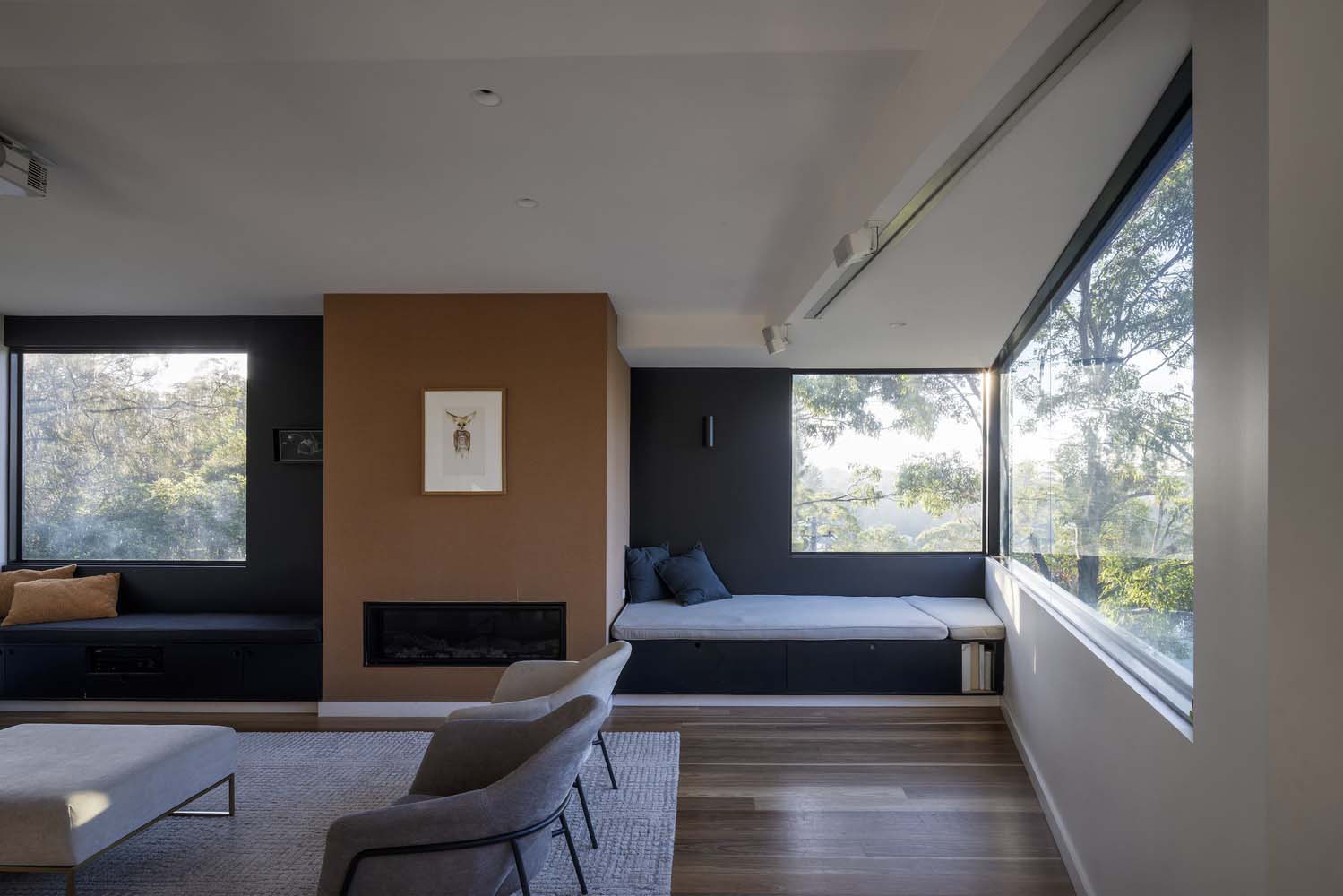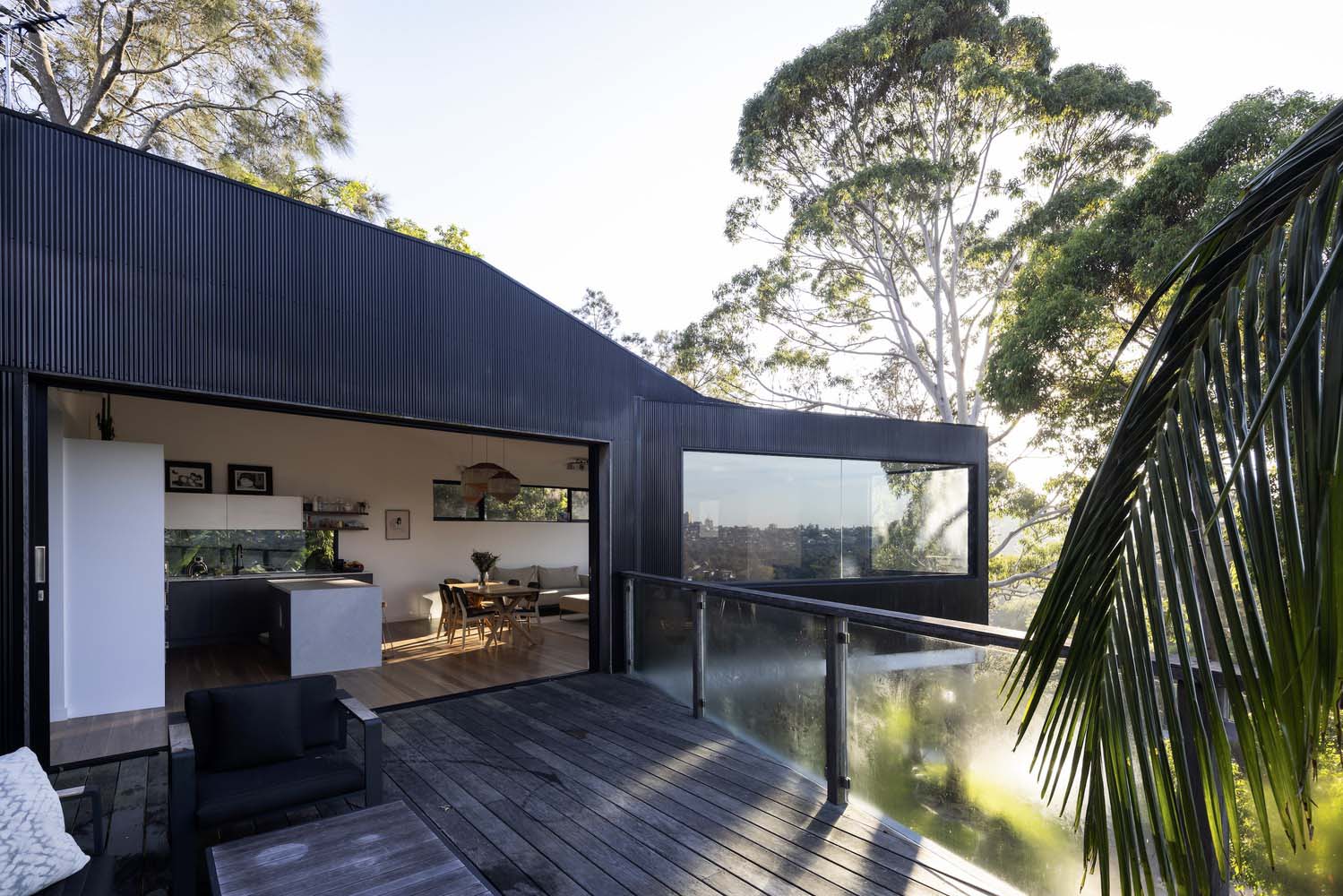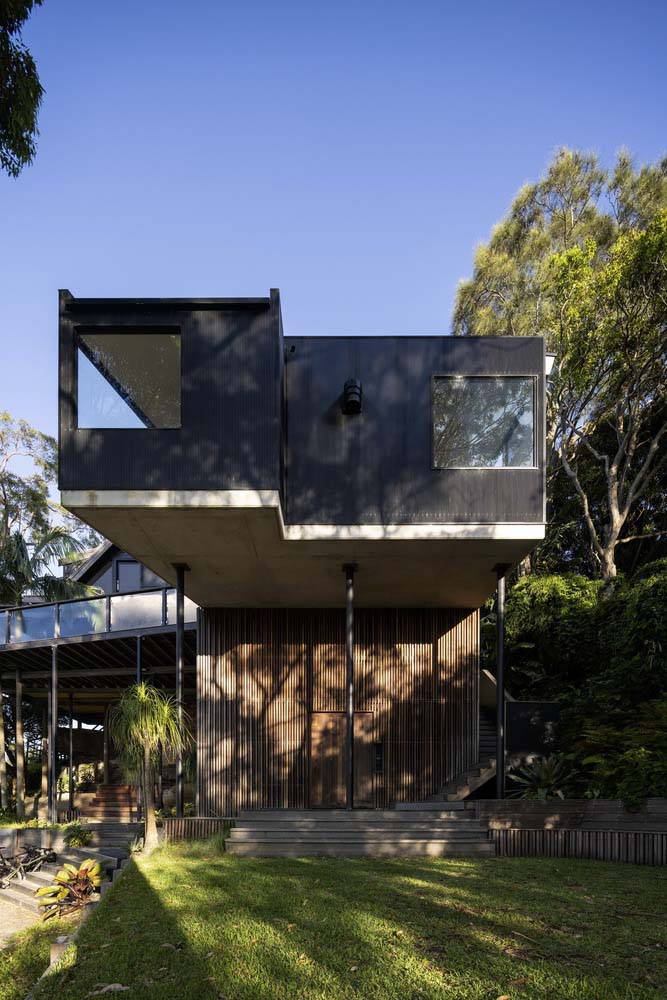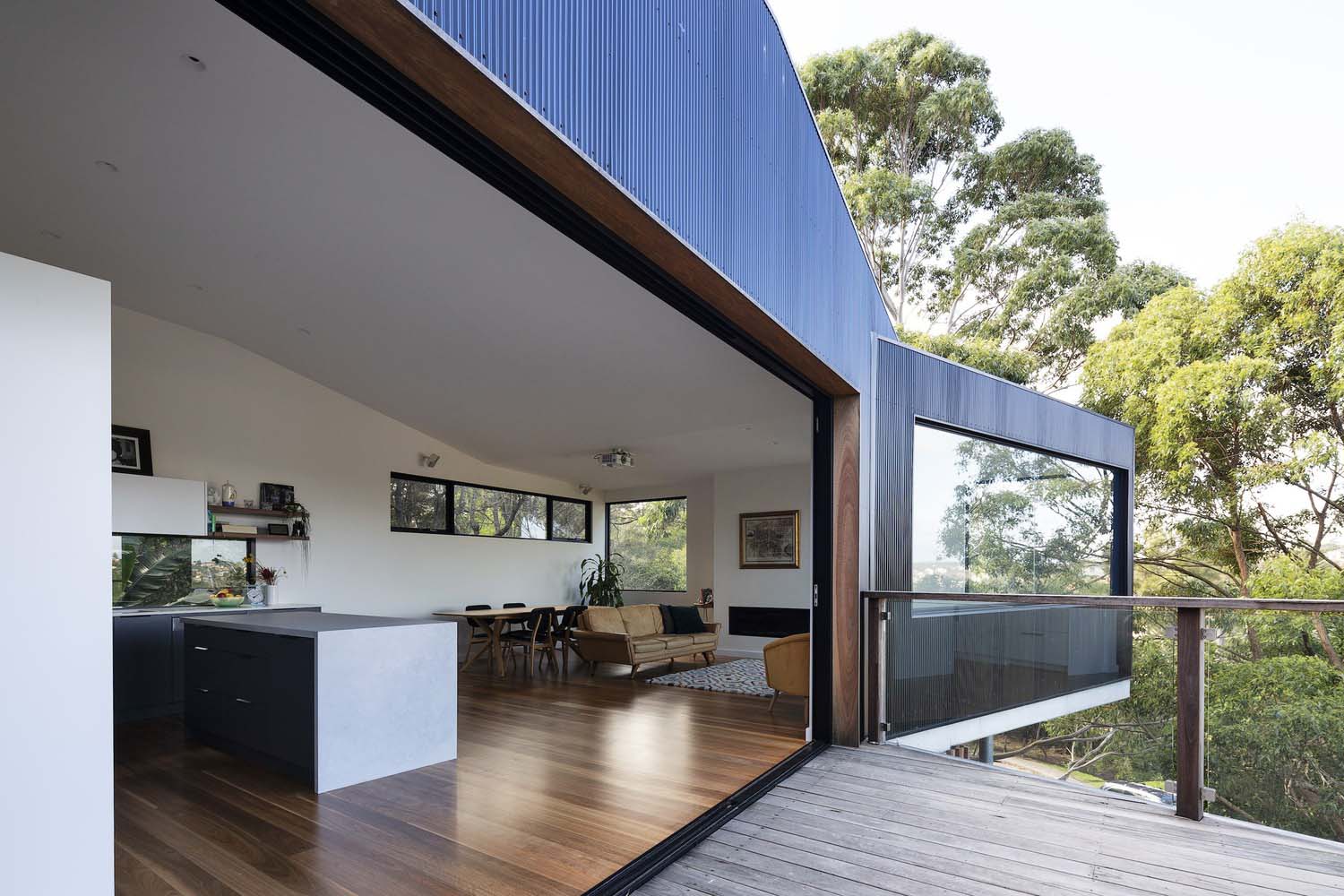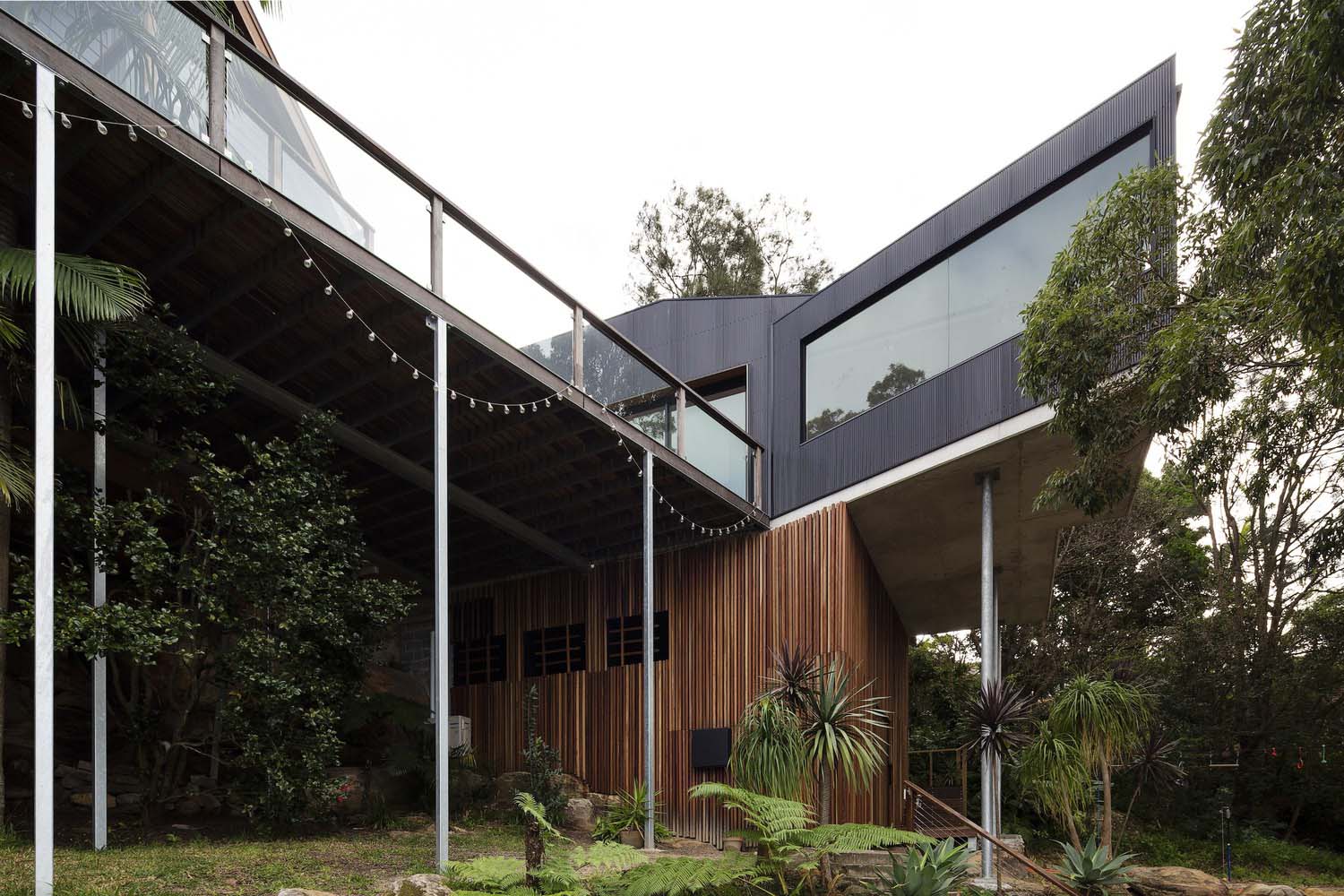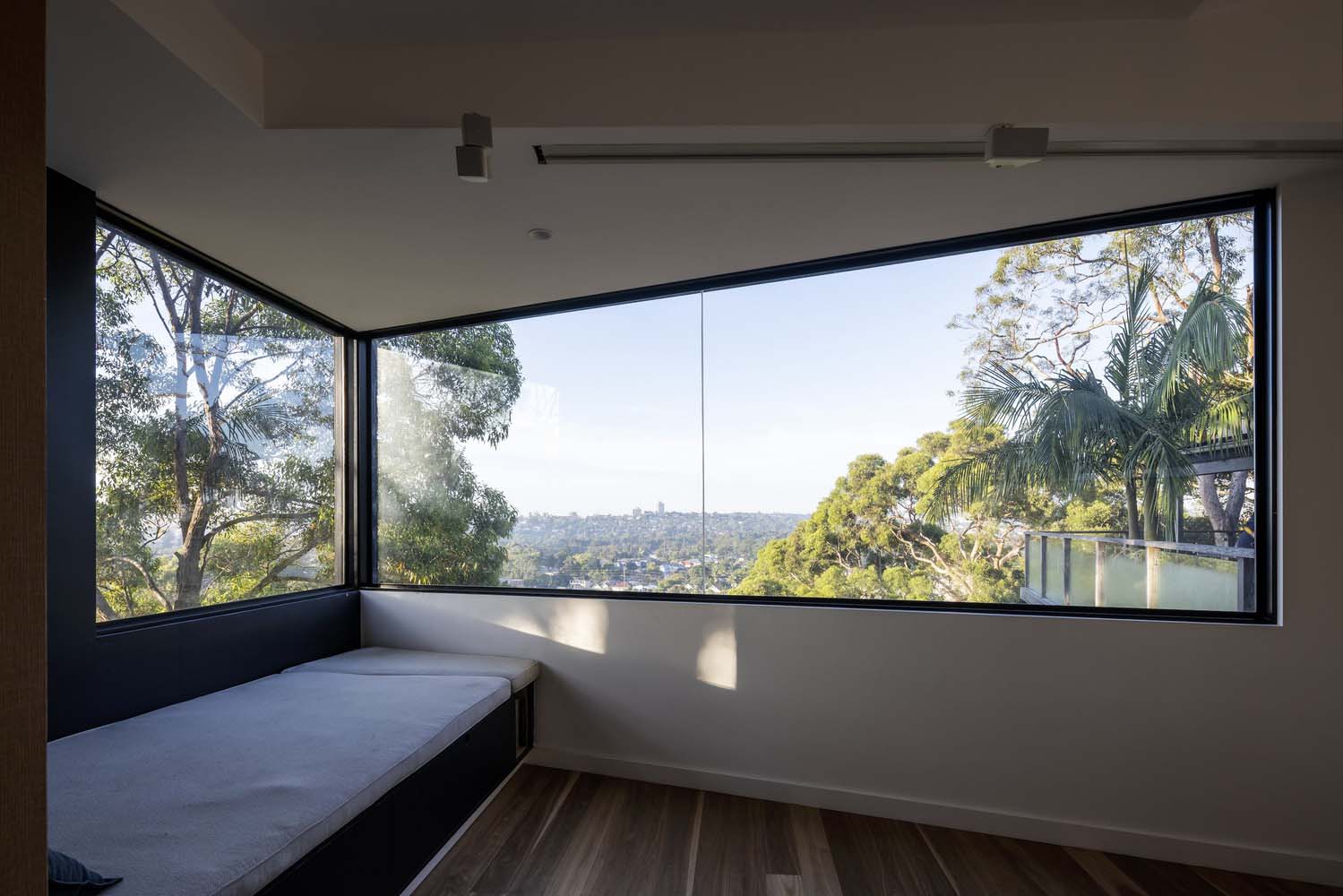 The treehouse-like addition, which is covered in a black bespoke orb, hovers over the storage space, which is covered in timber, creating a sheltered area of the entrance. In order to minimize the impact on the surrounding environment, we have integrated the existing trees into the overall extension of the deck. With sliding doors that fully retract, the kitchen and existing living room open up to the deck area through large window boxes that gaze out over the tree canopy.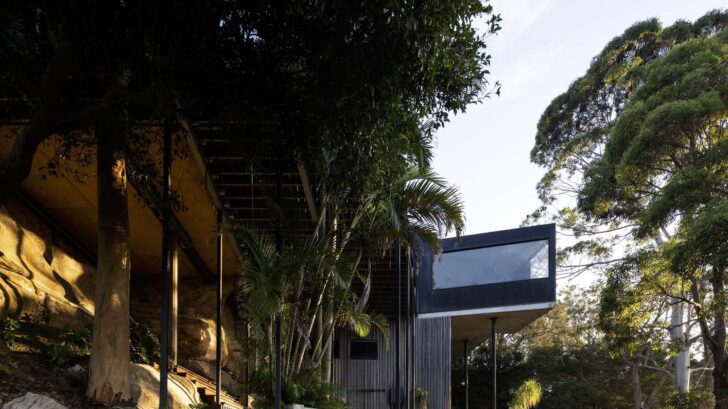 Project information
Architects: North by north – www.northbynorth.design
Area: 60 m²
Year: 2021
Photographs: Simon Whitbread
Builder: MJK Building
Director Of Architecture: Ruth Mckenzie
Architect: Jamie Yoo
City: Freshwater
Country: Australia