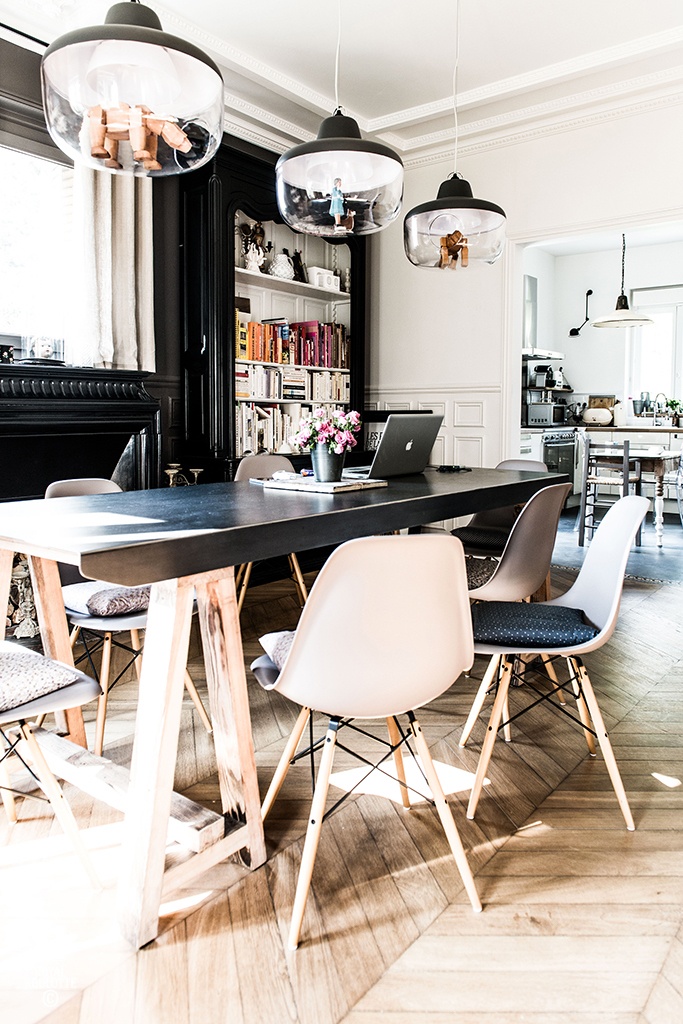 The dining room provides the perfect location within the home to entertain guests, enjoy delicious food and make wonderful memories. You will therefore want to create an inviting space for an unforgettable dinner party.
For this reason, you should check out our expert advice on how to create a welcoming dining room.

Find the Perfect Dining Room Table & Chairs
The dining room table and chairs you choose will determine the look and feel of a room. You must therefore consider your room's size and color to ensure you select the perfect option for your home. You must also consider how many guests you plan to regularly invite over for dinner, so you can find a dining room set to complement your needs. If you want to invite extra guests, you could always buy modern dining room chairs that could be stored away when not in use. [ All images from Lavish Apartment in Rambouillet by Royal Roulotte ]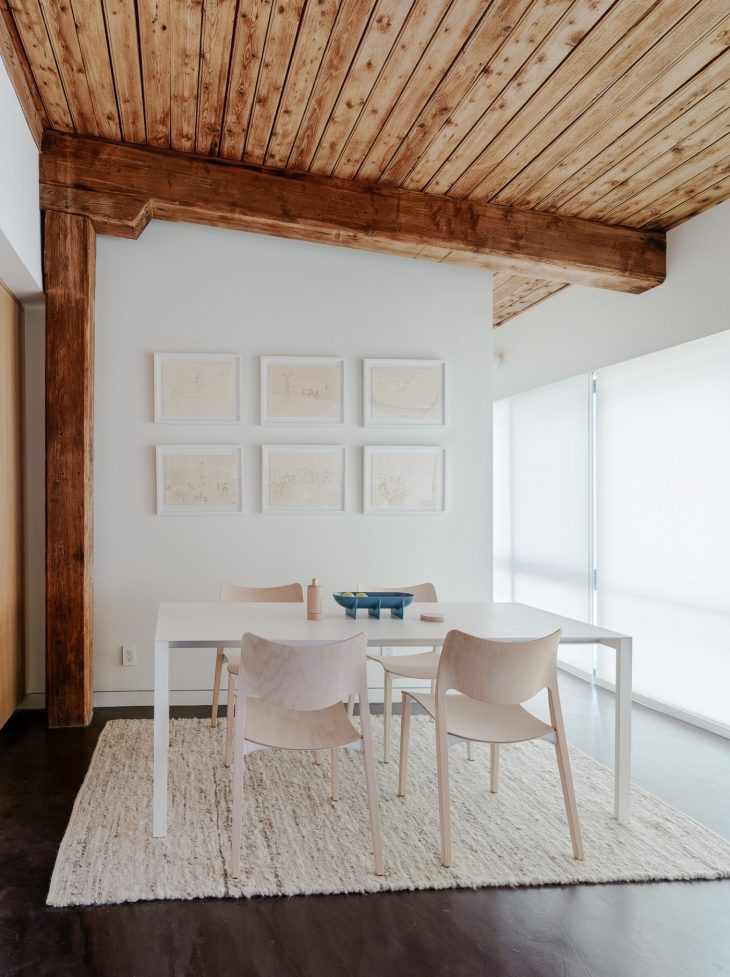 A Cozy Rug
Balance a modern interior with a warm and cozy rug underneath a dining room table and chairs. It can harmonize well with beautiful furniture and fixtures, whilst creating a homely atmosphere for guests to feel relaxed around the table. So, they will be more likely to chat freely and laugh loudly. [Image from The Charming Loft in Brooklyn by General Assembly]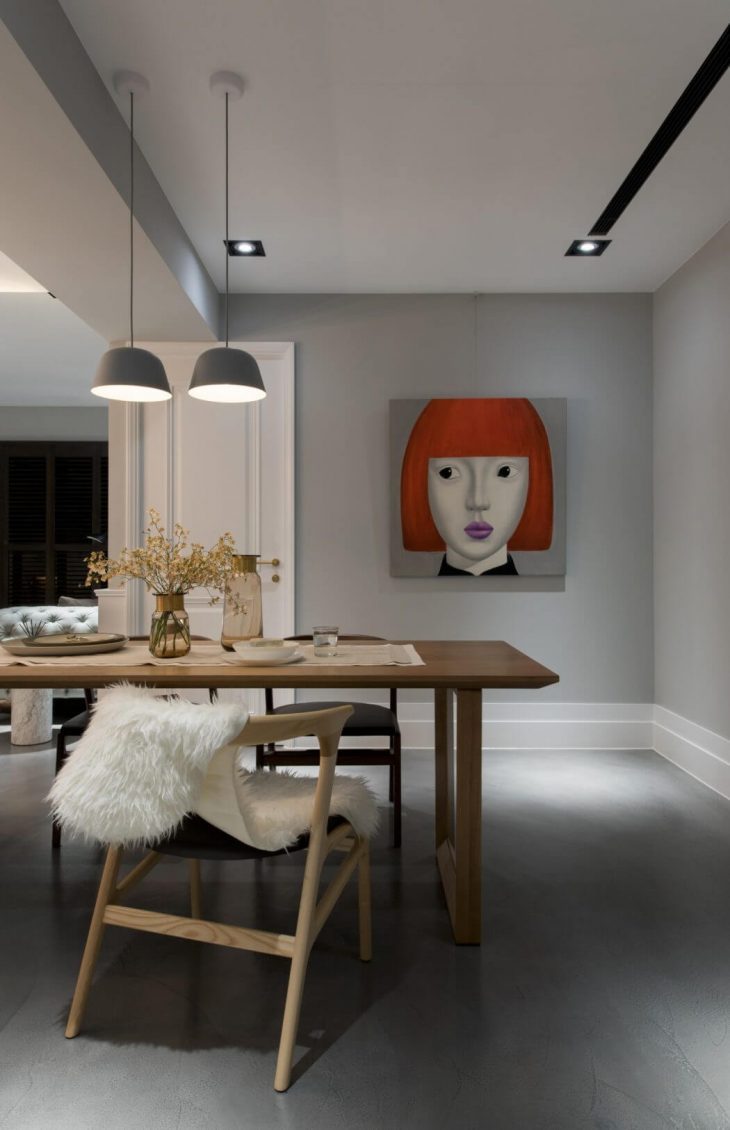 Accommodate Extra Guests with an Extendable Table
Speaking of extra guests, if you want to accommodate a large group of friends or family, you should invest in an extendable table, so everyone will be able to dine in comfort in your dining room. So, your loved ones will not have to squeeze around a small table to enjoy a meal, which could dampen their evening and make the experience memorable for all the wrong reasons.
Play with Color
The dining room provides the perfect space to be a little experimental with color. So, why not be a little brave when decorating your dining room to create a fun and inviting interior design. You never know, you could surprise yourself and find a color combination that works and will transform your home's style.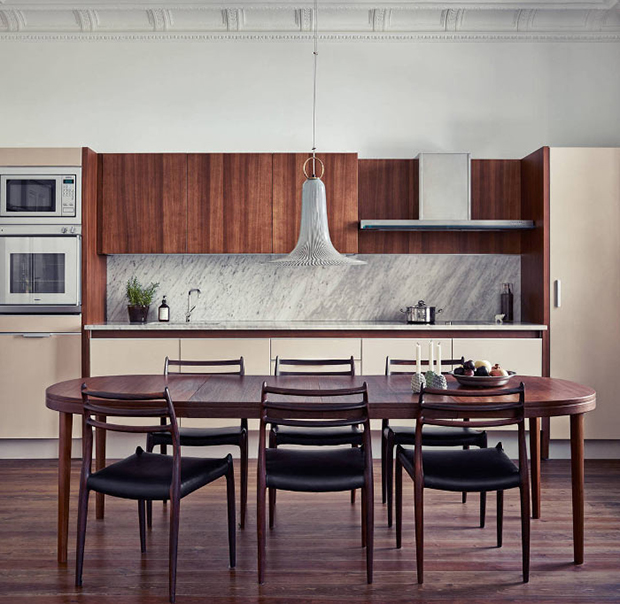 Dress a Dining Table with Natural Linens
Do you want to change the look of your dining room without replacing your furniture? If so, we recommend adding a natural linen table cloth onto a dining room table. In fact, you could enjoy a bare table in the day and transform it into a cozy dining space by the evening. Consider a dark fabric to warm up your interior design, and keep the rest of a dining room neutral to create a flexible backdrop. [Image from Stockholm Apartment of Prop Stylist Joanna Lavén]
Experiment with Light
The lighting you choose can determine the mood of a dinner party or family meal. You should therefore experiment with different lighting to create the right atmosphere. For example, ceiling fixtures can add light and space to a small dining room, whilst wall lights and table lamps can create a romantic backdrop for your guests. What are your top tips for the dining room? Share your advice and ideas by posting a comment below. [Image from Penthouse in Palermo by Studio Didea]