The Black Box House, designed for an international fashion buyer and his family of four, sits in a hilly suburban residential district with detached houses, about 15 miles west of Tokyo. The elevated 1,862 sqft/173 sqm corner lot is surrounded by light colored stucco houses with roadside windows covered by curtains which are a common suburban scenery in Japan.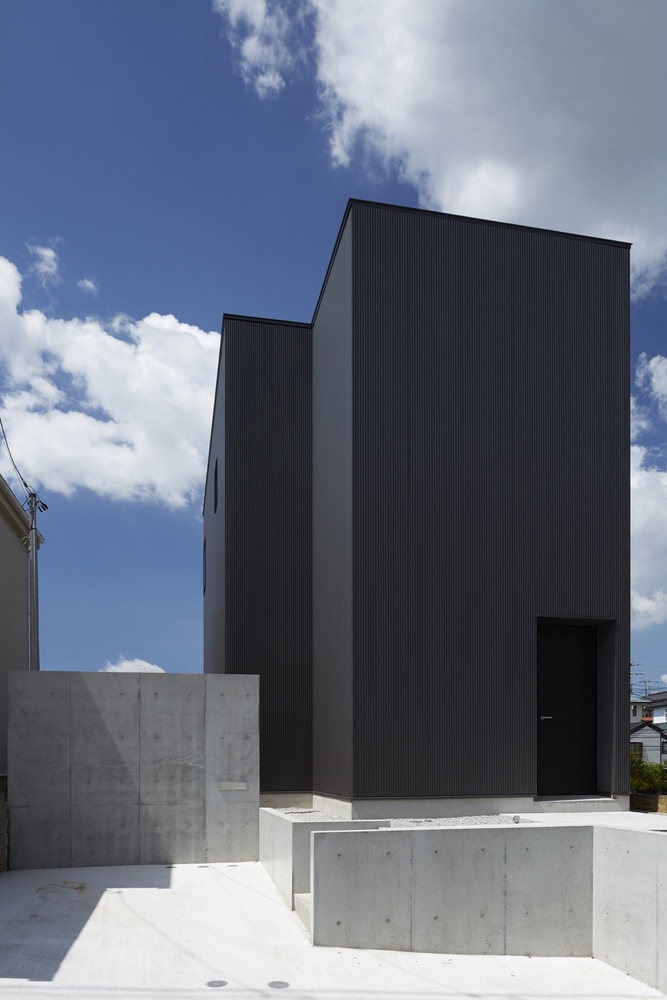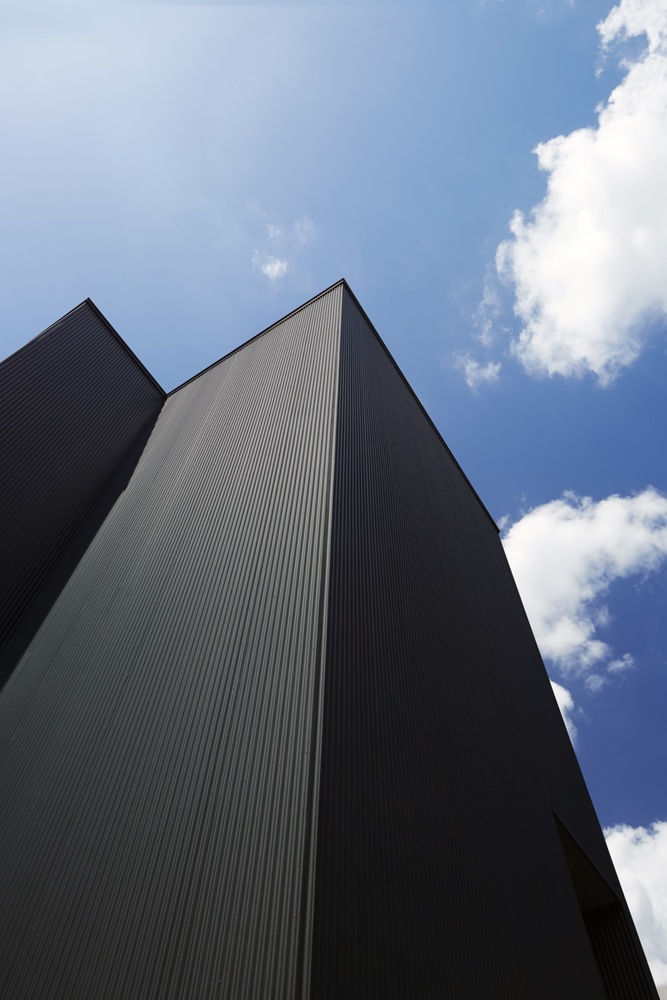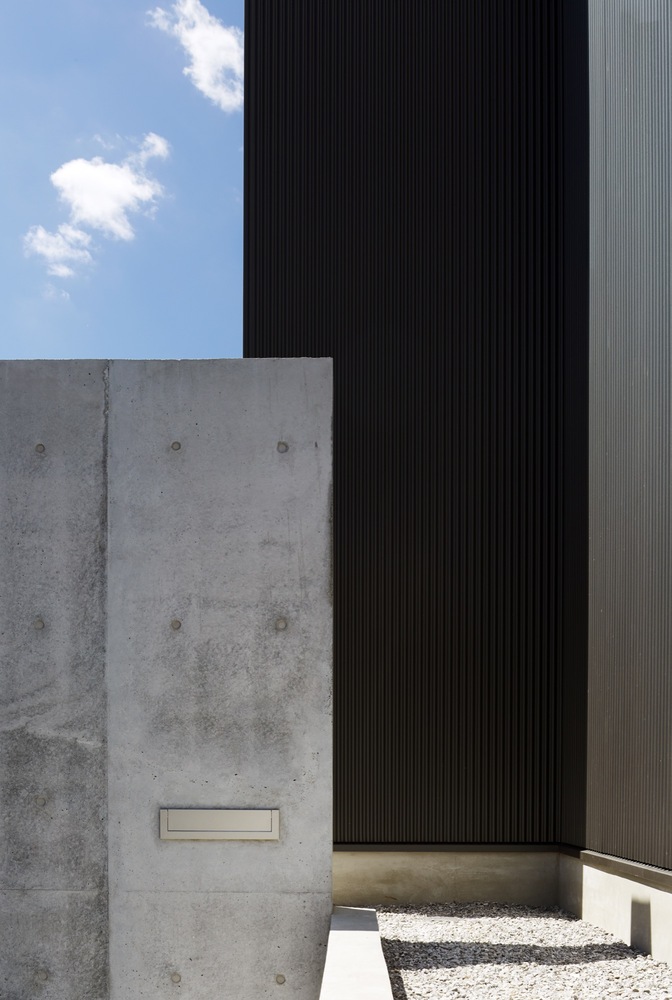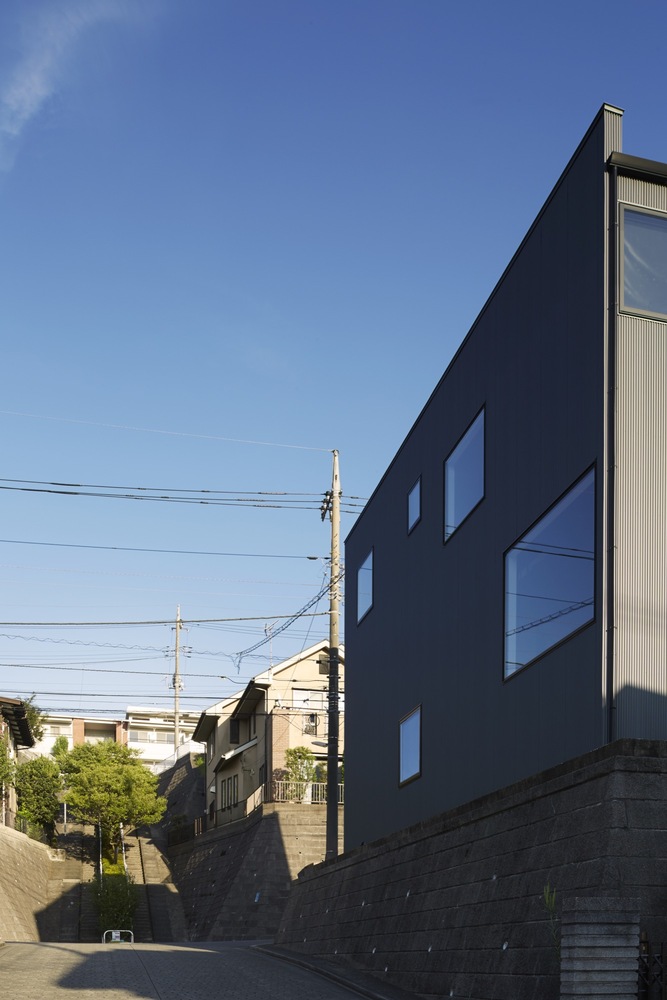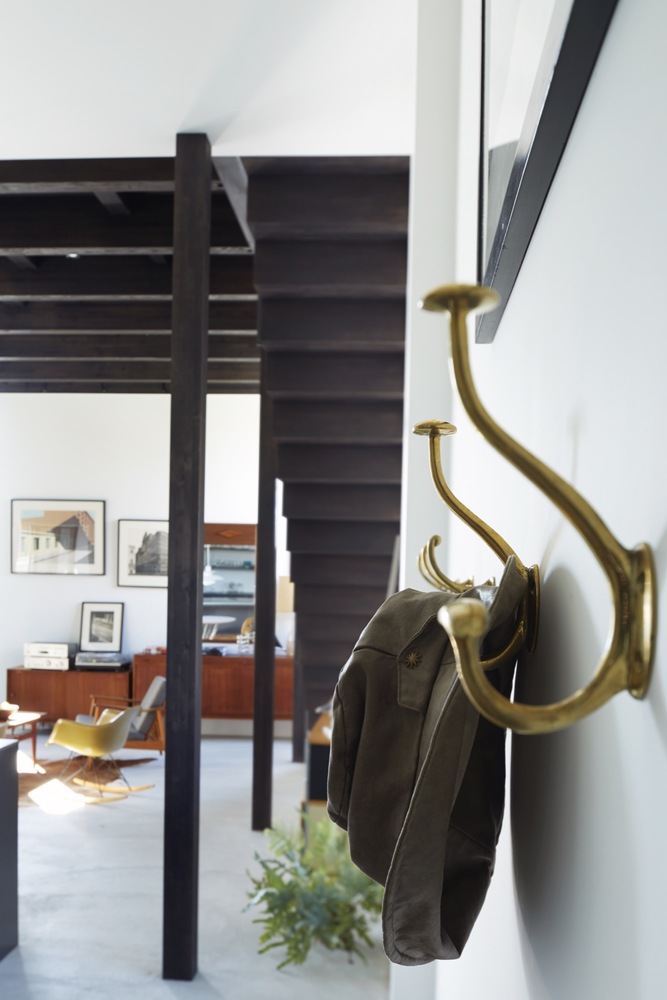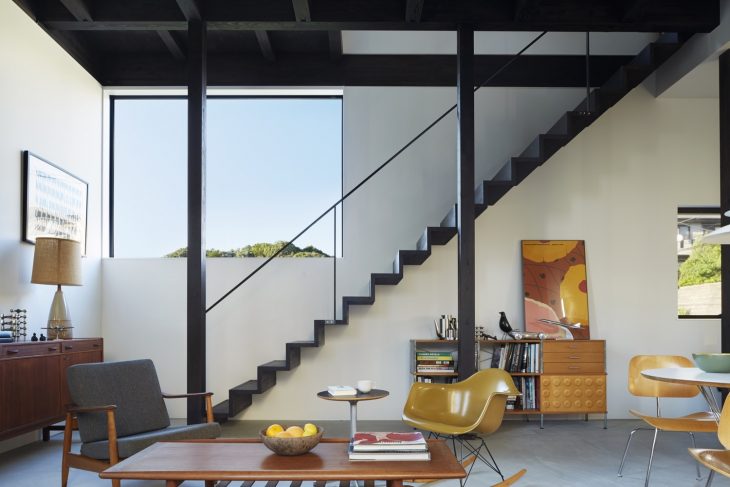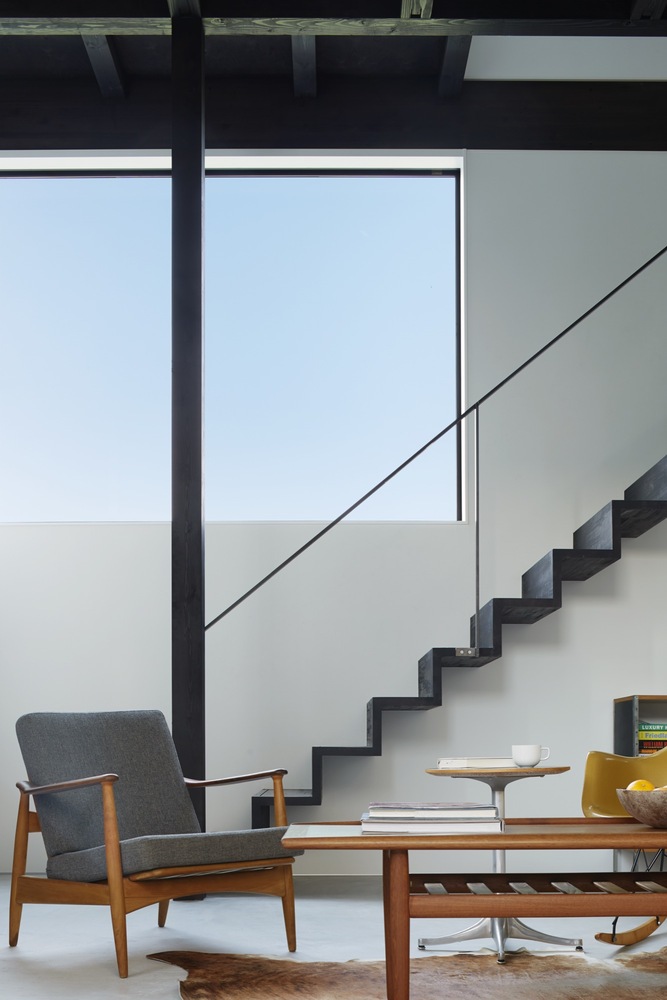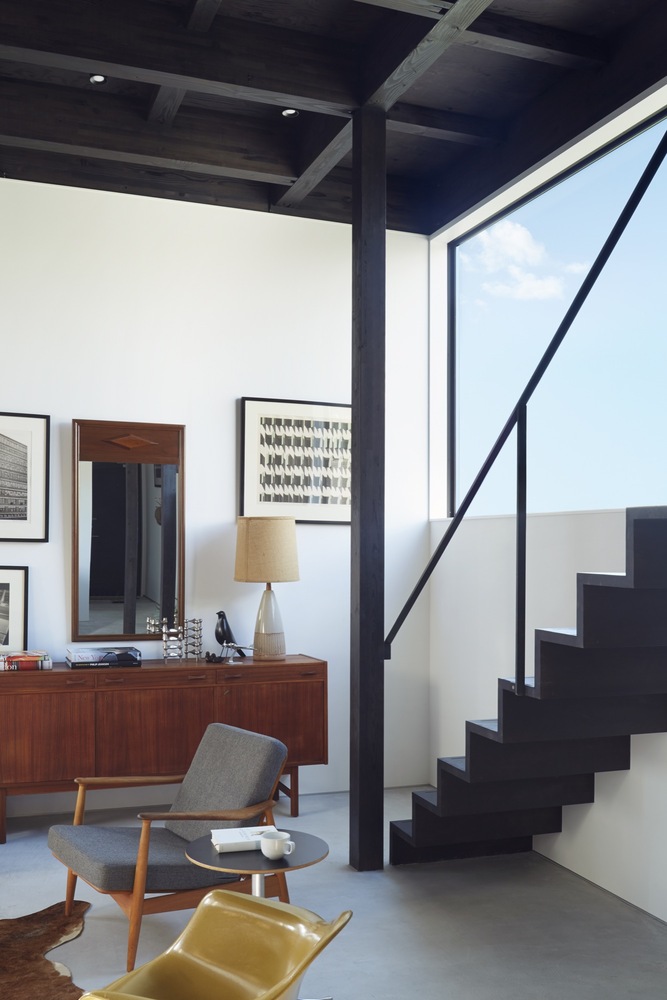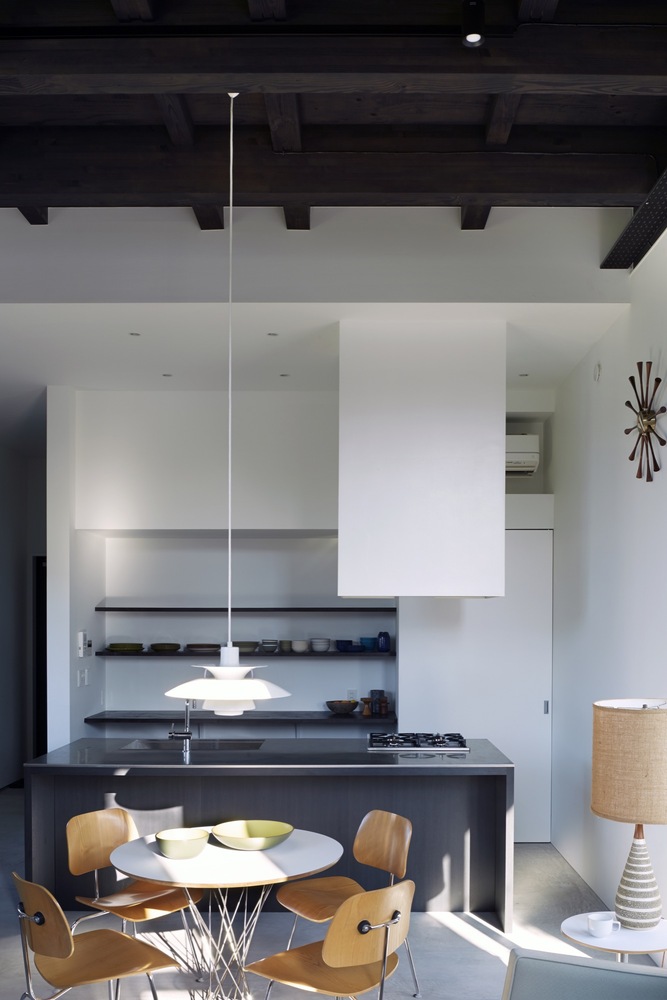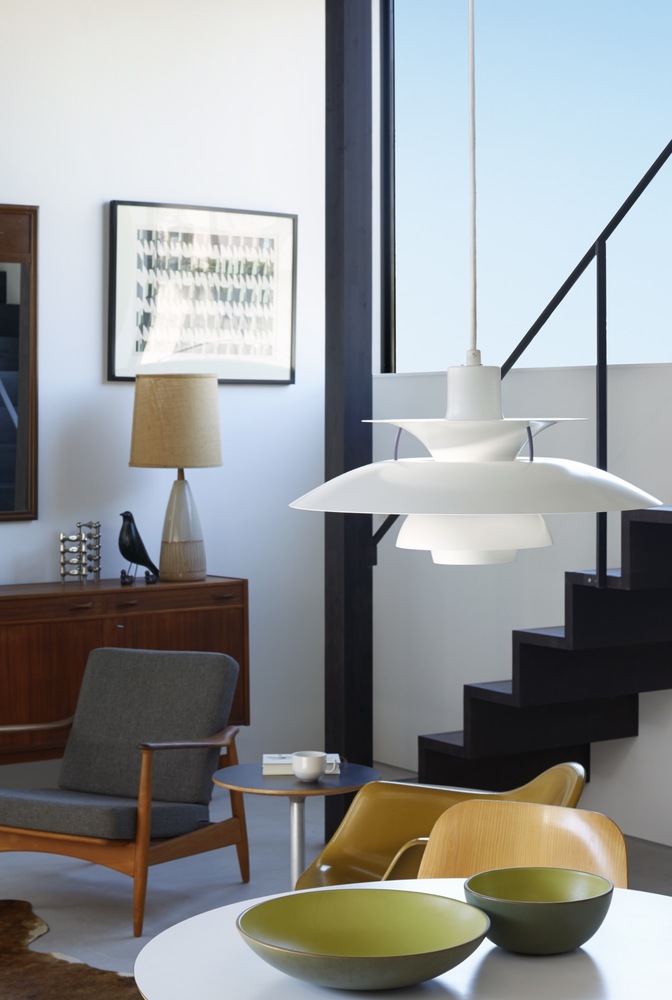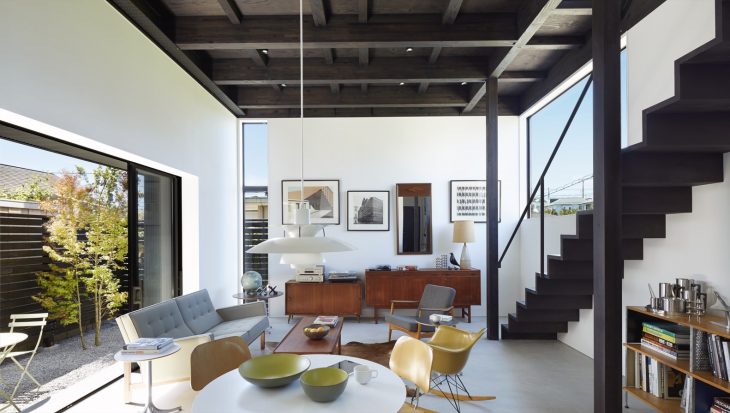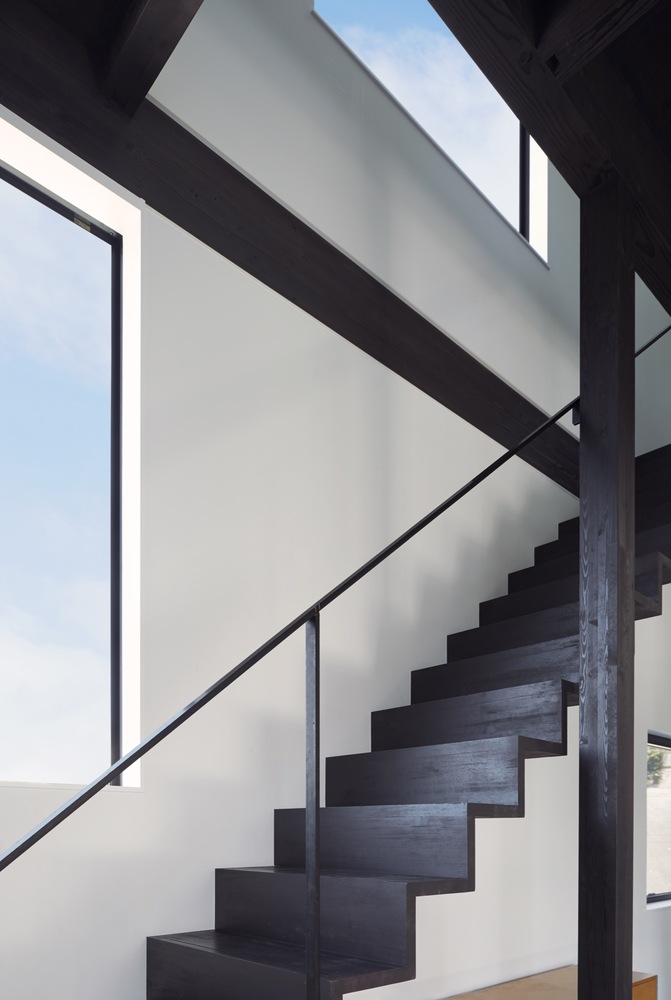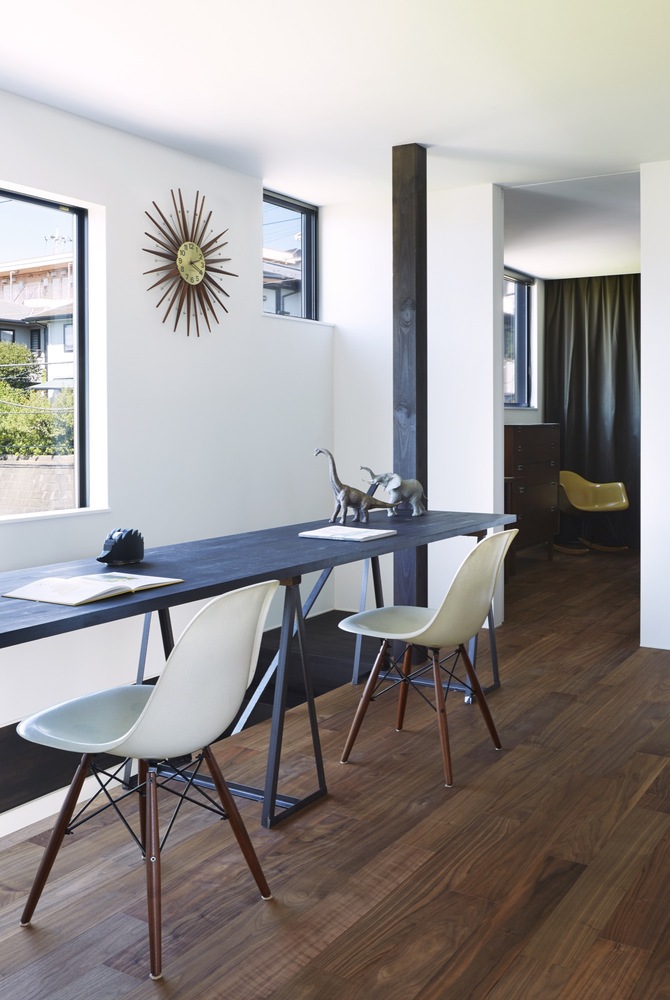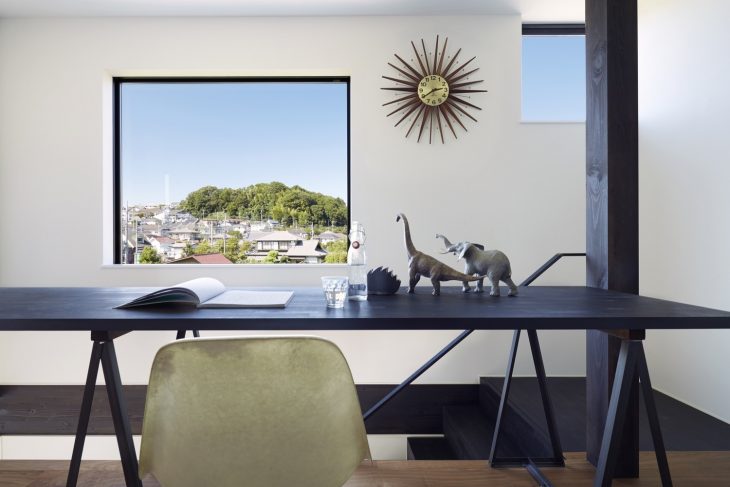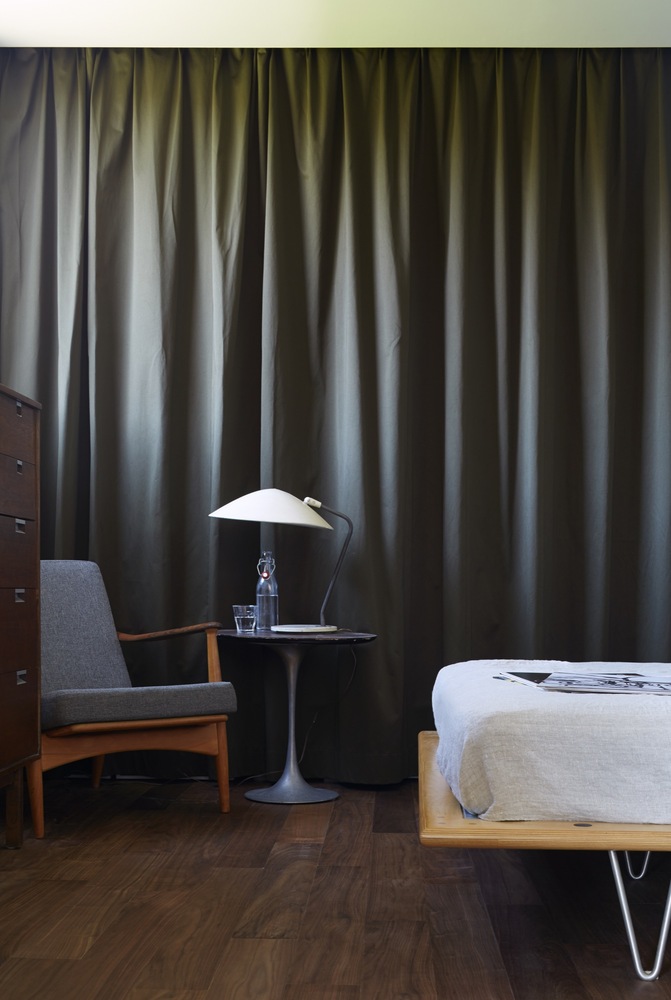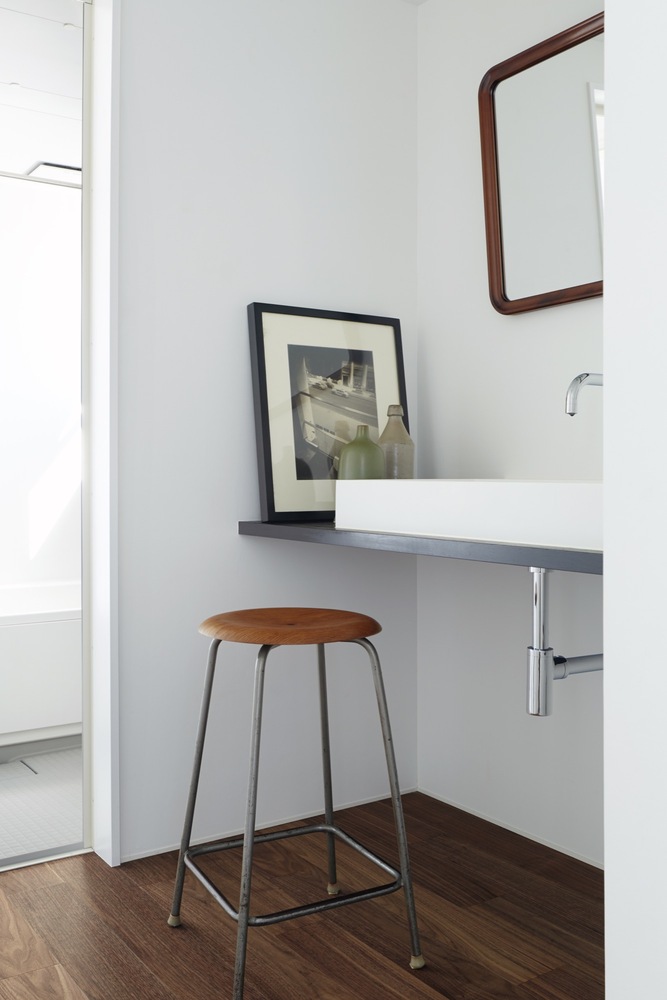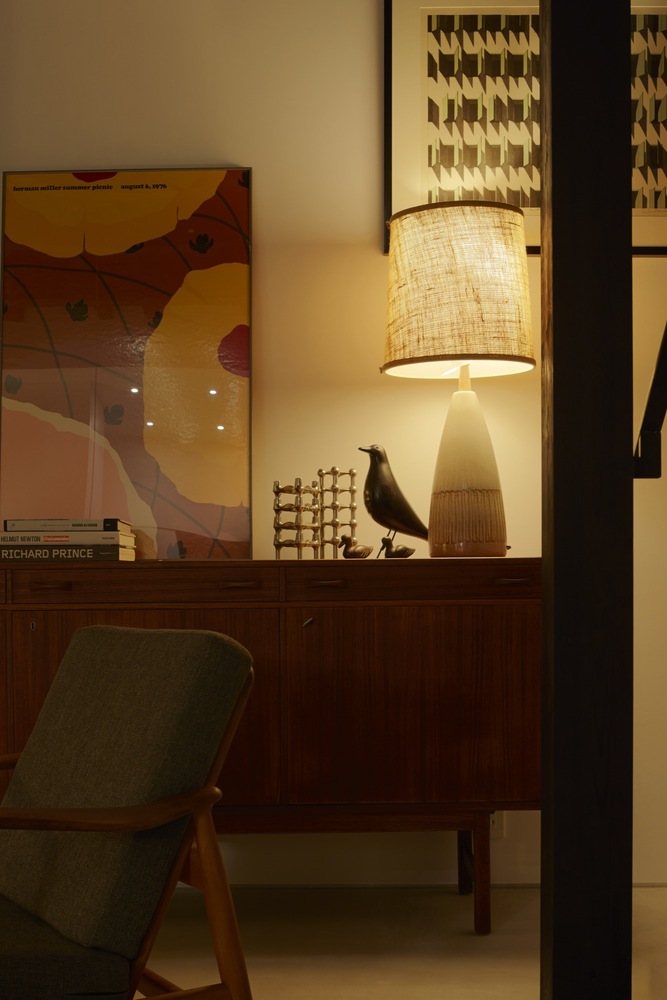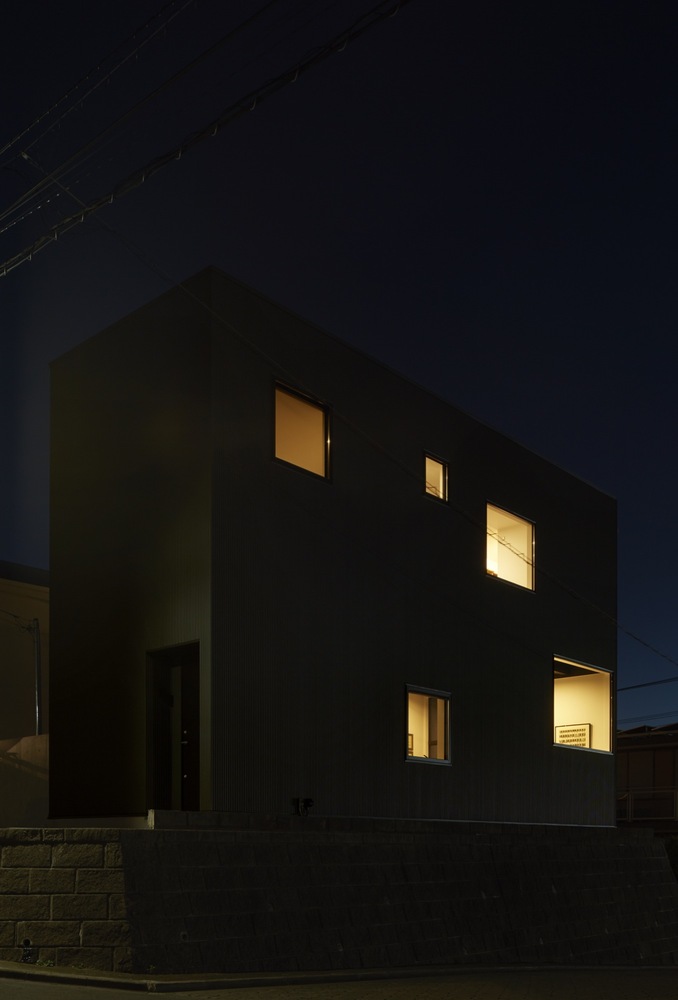 Rejecting this outside scenery while creating an introspective microcosmos filled with natural light and wind became the main concept of this house. Due to the adjacent north side street descending and zoning restriction, fenestration was gathered mainly at this side to disperse a soft glow throughout the day without any window treatment for privacy. Large sliding door connects the main living area to a secluded south facing garden terrace which creates a buffer zone to the adjacent house while the vertical slot window on the west captures the sky and sunset. Inspired by Carl Andrea's minimalist art, the two story monolithic volume and plane creates a geometric composition to organize a public first floor, a private second floor, garden and parking space.
Interior space extends beyond its volume with this careful fenestration arrangement and enjoys play of light while creating a barrier from the suburban landscape.
The black industrial galvanium panel commonly used for factory and warehouse was erected to cover this simple volume without any ornamentation to meet the budget and client's affection for machine-like aesthetics. The buiding height was coordinated with maximum panel size to eliminate horizontal panel joint and window plane was moved to the exterior panel face. These details further emphasize its monolithic appearance. Insertion of unornamented polished concrete plinth and freestanding wall completes the exterior composition of the metal box. The client had formerly lived in lofts in Williamsburg, Brooklyn, for ten years before settling back to Tokyo with his family. His desire to live in an open space is reflected on the first floor loft space which features a 11'/ 3.35m ceiling height with exposed wood framing. The palette of white walls, polished concrete, dark stained exposed wood framing creates a calm contrast within the space which is inspired by the Japanese "Minka", a traditional farmhouse that originated in the early 1600's. A custom folded wood stair floats weightlessly within the space and becomes a sculptural background for the client's favorite Grete Jalk designed chair from Denmark.
Elegantly hung Poul Poulsen pendant lamp marks the dining area in front of the Donald Judd inspired island with stainless steel counter top. This design reflects the client's transcultural interest and creates a canvas for his amazing art and mid-century furniture collection.
The second floor, covered in walnut hardwood flooring, has a more domestic atmosphere with modest ceiling height and comprises the study, master bedroom, children's bedrooms and bathroom. Olive green canvas drapery was installed with a hidden track to create a flexible space arrangement in the children's bedroom and study area for future modification. Custom study desk with iron leg was carefully placed in front of the large picture window to overlook the mountain view.
Photography by Mikiko Kikuyama