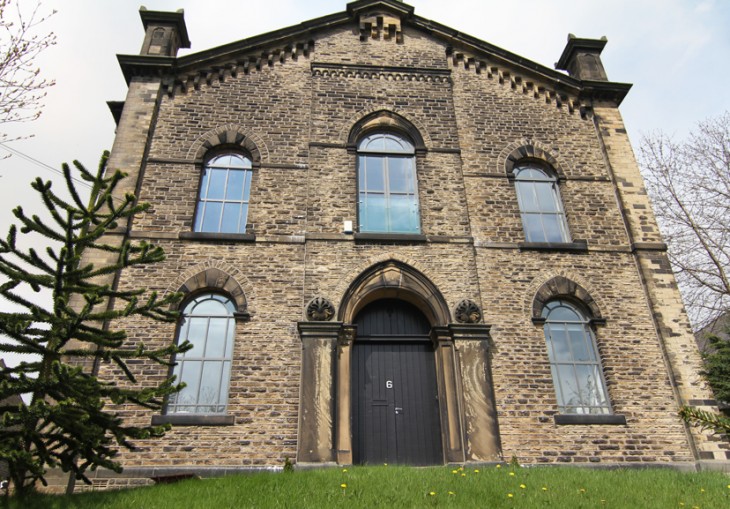 The Old Chapel In Mill Bank from the beginning of 19th century located in West Yorkshire (United Kingdom) is a Grade II listed property. While it is out of service and not run by a church  congregation anymore, the Chapel facade as a listed property had to remain intact. Not only that, but anybody who would take over the chapel had to be renovate the facade and preserve it.
However, what is inside The Old Chapel is what is the most fascinating. Take a step inside the Chapel after the jump:
The Old Chapel in Mill Bank is an award winning conversation handled back in year 2000 under the direction of Evans Vettori (www.evansvettori.co.uk) architectural practice and its director Robert Evans. In 2014 Mr. Evans has been awarded the regional 2014 RIBA Architect Of The Year award. What the architect and the original owners of the building had in mind was whilst the exterior had to stay intact, to have the same effect with its exterior. However, transforming the Old Chapel indoor into a modern living area by keeping the shape of the interior space.
The latest redesign to the interior of the Old Chapel was work of interior designer Roberta Fulford, it has refreshed the interior as a modern up to date space. The architecture team has kept the navel of the chapel converting it into a massive open plan living area, taking over most of its ground floor. The standout piece within the space itself is the helical staircase, the centrally positioned staircase was actually custom made. The initial owners of the renovated chapel have ordered the staircase from a shipyard in Naples.
The open living room is a radiant living space thanks to its five massive windows, nevertheless it is also connected to the existing kitchen and dinning room area. Both are also located on the ground floor.
The first floor is allowing the level underneath to expend throughout the household with an eye-catching atrium solution, clad with a structural glass as well as exposed trusses. The trusses come from the original 19th century construction, bonding a fantastic old-new connection.
While we must admit we do binge watch Renovation Home on YouTube ever so often, however this was not a self-made renovation. The solutions presented and details going into the realisation of this renovation could only be handled by professional teams. Evans Vettori is known in the field for its award winning preservation and conservation projects.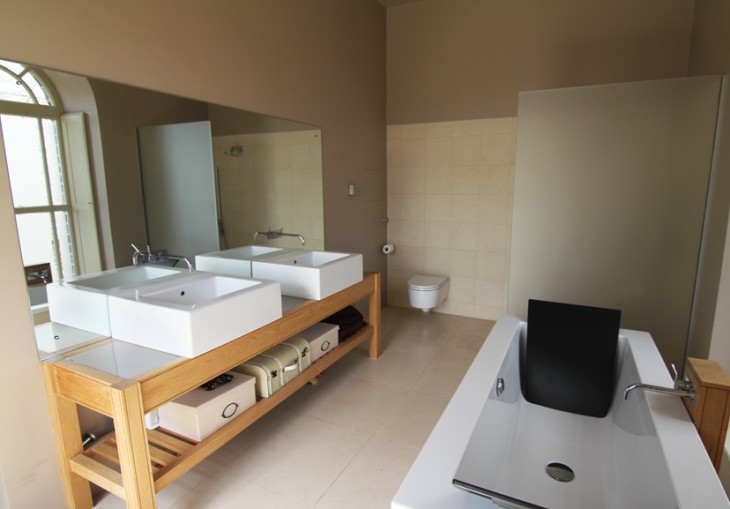 The Old Chapel house was recently listed for approximately 700,000 British Pounds, sounds like a bargain having in mind the amount of work going into restoring this space.