Obermoser arch-omo ZT GmbH designed this stunning cinematic installation inside the Gaislachkogl Mountain in Austria. Take a look at the complete story after the jump.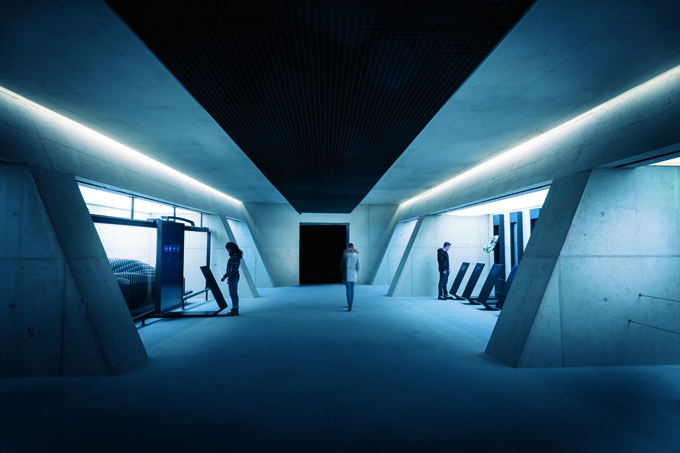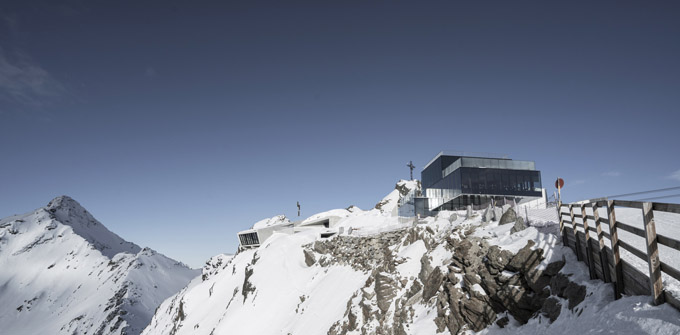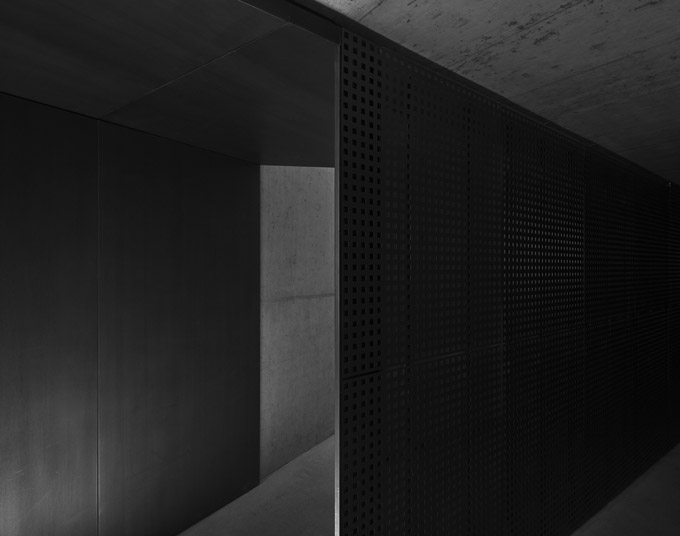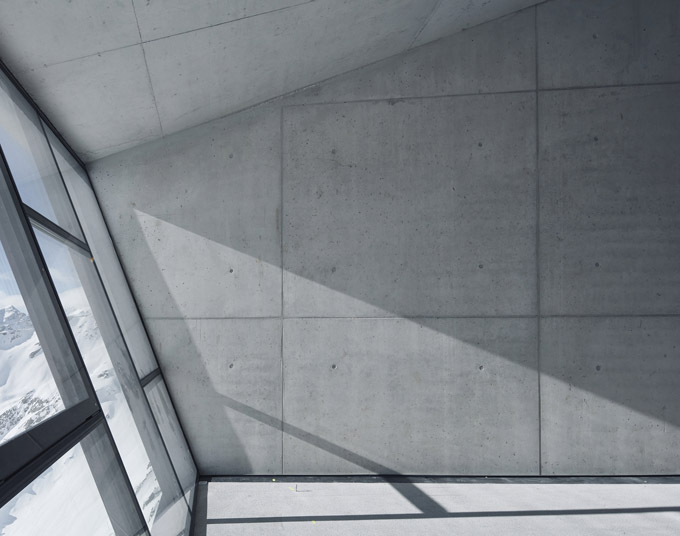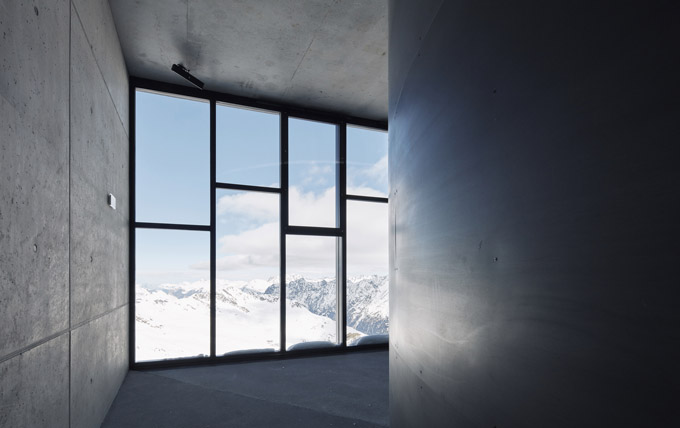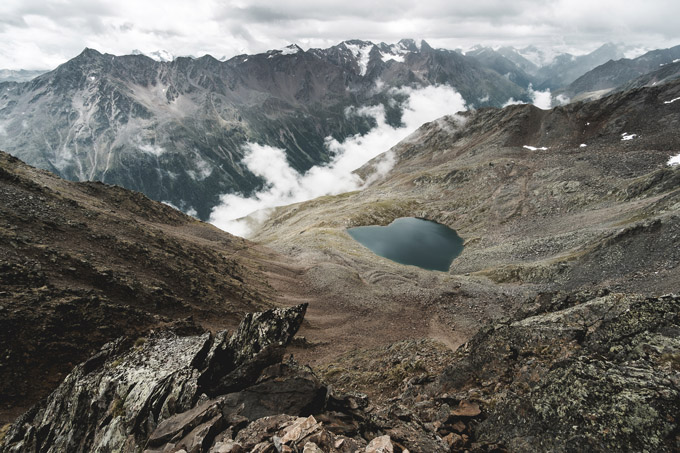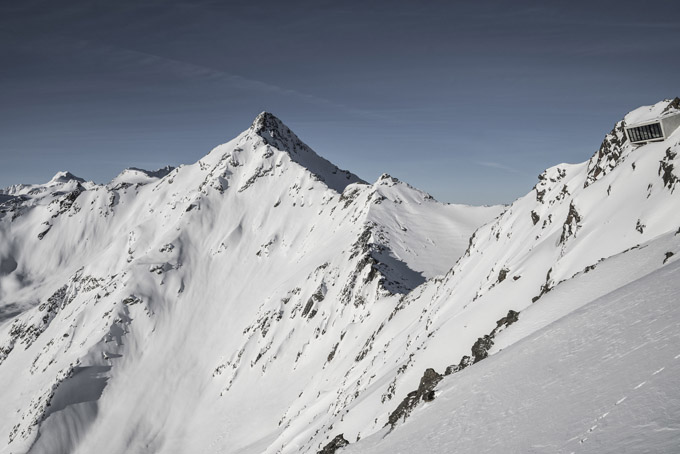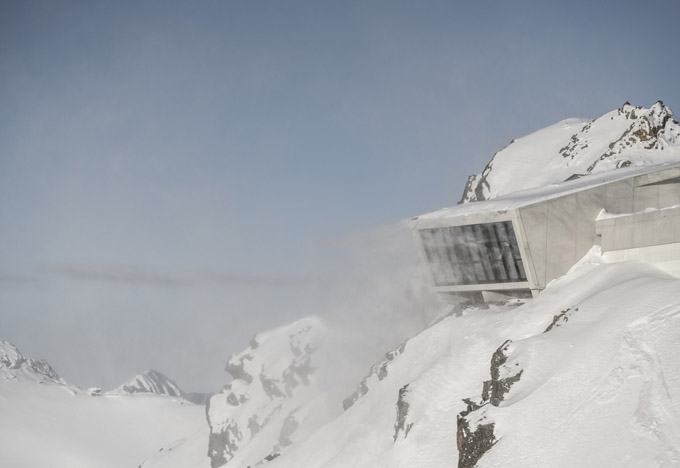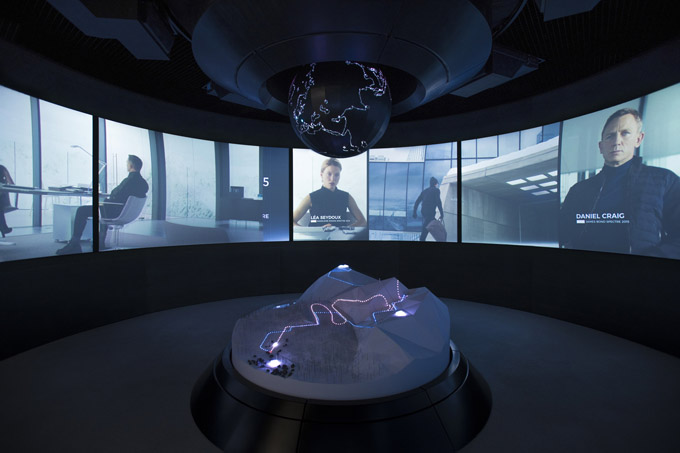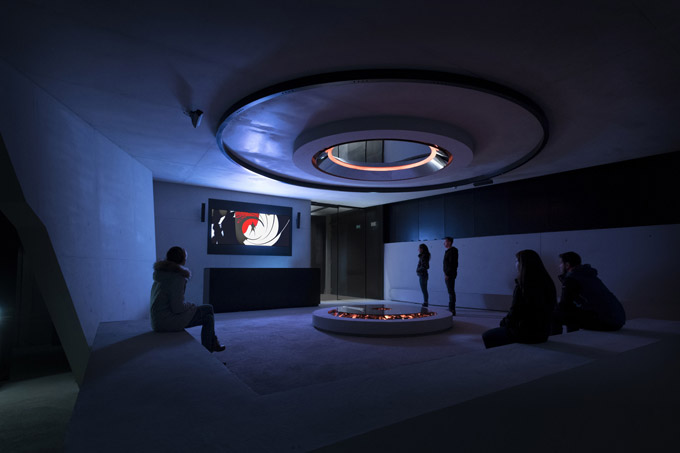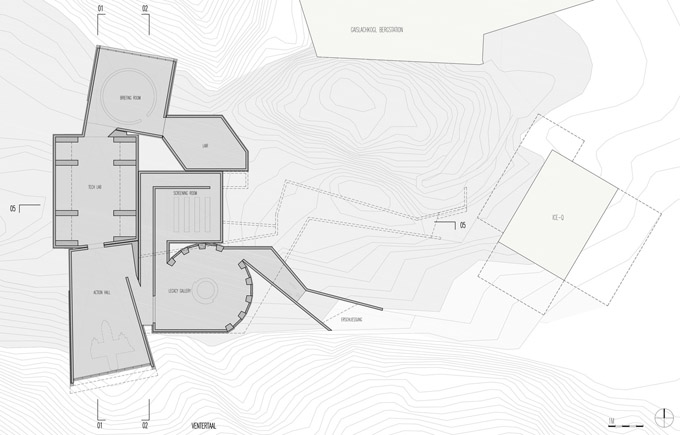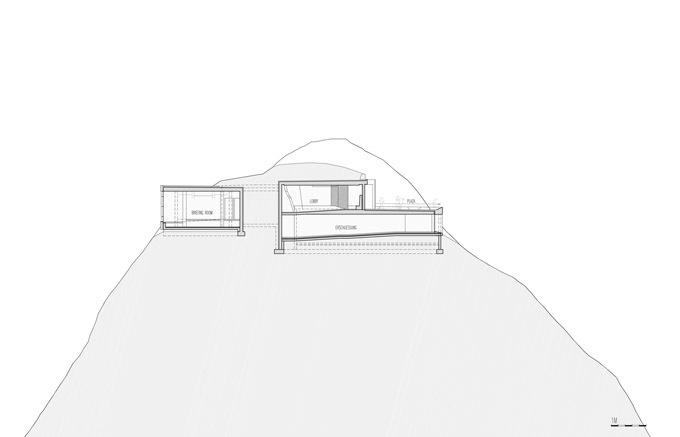 From the architects: 007 ELEMENTS is a new James Bond cinematic installation built inside the summit of the Gaislachkogl Mountain, 3.040m above sea level in Sölden, Austria. The unique visitor experience opened on 12 July 2018, and the 1,300 square meter building is located next to the striking ice Q restaurant which was used in the 24th James Bond film Spectre as the Hoffler Klinik.
007 ELEMENTS is reached via the high-speed Gaislachkoglbahn cable car. Austrian architect Johann Obermoser designed and built both the ice Q restaurant and the Gaislachkoglbahn cable car. Using his vast experience of building at altitude, when developing the architectural concept for 007 ELEMENTS, Obermoser took his cues from the work of legendary James Bond Production Designer Sir Ken Adam to construct a Bond-like environment, designed to make visitors feel as though they are walking through the world of 007.
The 007 ELEMENTS experience was designed and developed by James Bond Art Director Neal Callow together with Tino Schaedler, Head of Design at Optimist Inc., a leading worldwide creative agency. Callow and Schaedler collaborated closely with architect Obermoser and his team to design the entire project simultaneously. The bespoke building was created specifically to house the experience.
The imposing angles of the architecture complement the breathtaking mountain panorama while large windows frame views over the Ötztal Alps and locations used in the making of Spectre. The majority of the installation is inside the mountain itself with only the entrance, exit, two projected windows and the Plaza exposed to the outside. The building is stabilized at 1ºC, so as not to affect the permafrost.
A reduced palette of architectural materials of concrete, steel, and glass is used throughout the museum in keeping with the modern brand identity of 007. 007 ELEMENTS features nine different chambers, or galleries, as well as an outside plaza. Each gallery showcases the fundamental elements that define a Bond film and explores the legacy of the making of 007 movies with a special focus on Spectre.
Visitors are taken on a multi-sensory journey, with emotive soundscapes, dramatic programmed lighting, and high-quality visual projections. The structure of the storytelling, the rhythm of the spaces within the building, and the movement between light and shadow are designed to give visitors an experience closer to a movie than a traditional museum. Both an immersive and informative experience, 007 ELEMENTS extracts the experiential fundamentals of a Bond film and brings them to life using innovative technology, theatrical presentation, and interactive installations,
Photography by Christoph Nösig, Kristopher Grunert, David Schreyer, Rudi Wyhlidal
Find more projects by Obermoser arch-omo ZT GmbH: www.arch-omo.at