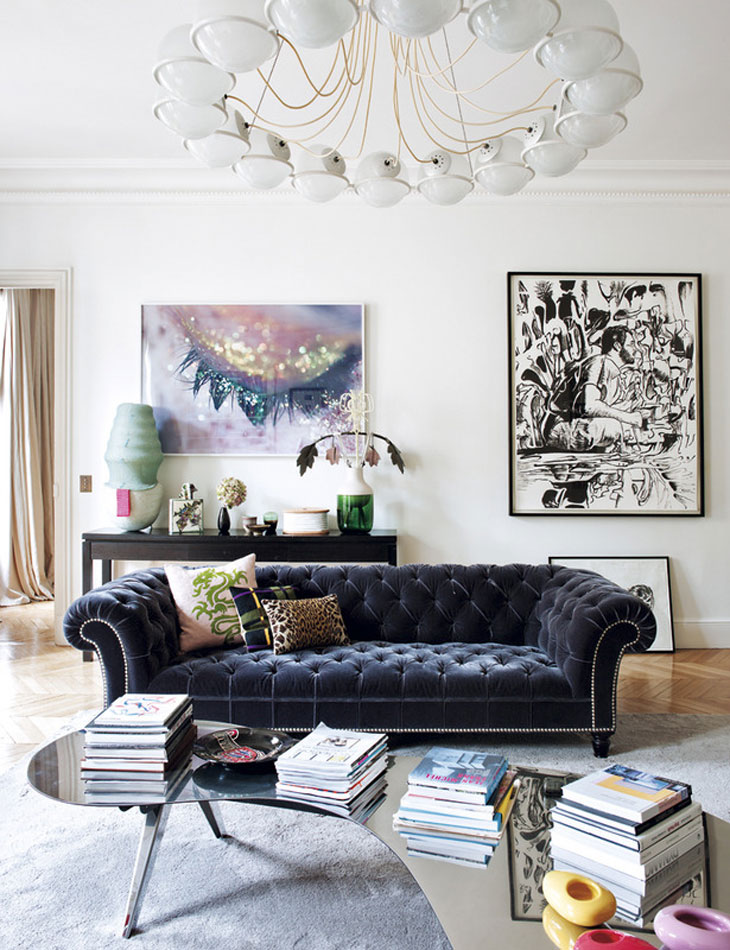 No home is complete without art on the walls. Art is a unifying factor and an integral part of any room in your home. Art is more then just a design accessory, good art can set the tonality and mood of a room. Before considering any work of art, consider how that art makes you feel and second how that feeling will be transported onto the room in which it is hung. The purpose of art is to propose a visual conversation. A great piece of art can be a real conversation starter for you and your guests. Unless you're a collector looking to pad his or her's financial portfolio a good rule to live by is, "don't by an art piece that you don't absolutely love." You will have to live with that art piece for a very long time. Be sure you really love it.
Now that you have made all the important considerations and decided on the best art pieces for you and your home, you will be tasked with the arduous task of display. It is important to understand displaying art correctly and professionally is not an easy task. Done right your art pieces become keystones to any room. Done wrong they can become a distraction and in the process be doing a real disservice to your home and most importantly your art. Here are some tips on how to professionally hang and display your art and transform your home.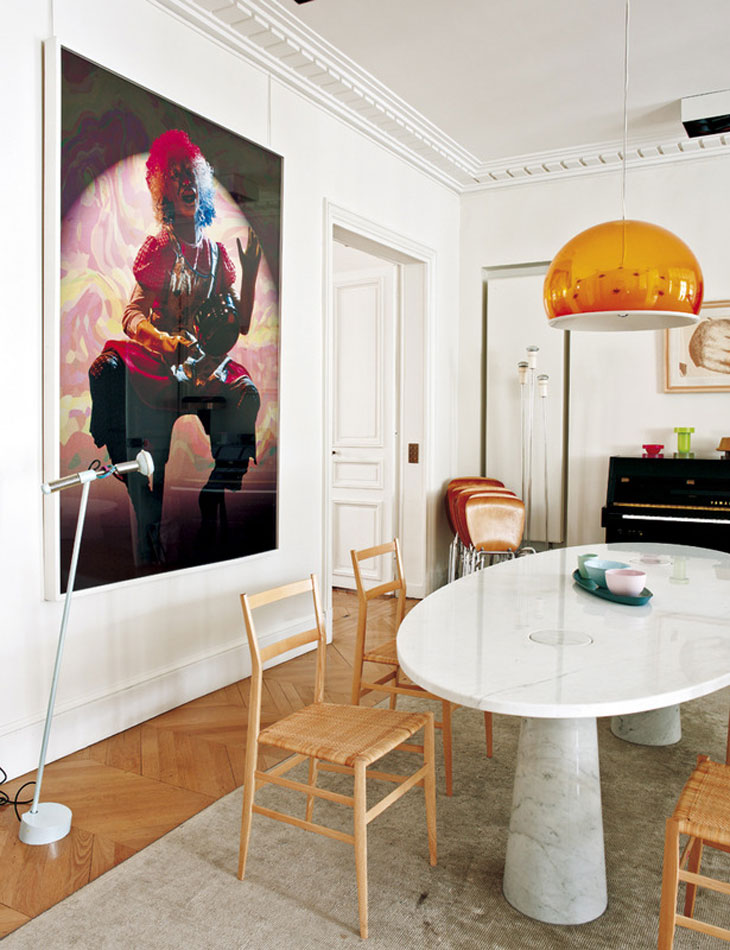 1. Choosing The Right Hanging Hooks
With all the choice available, choosing the right hanging hooks can seem overwhelming. While you can certainly hammer in a couple of nails and hang you art piece from the frame, this is not advised. Your prized art can easily slip off the nails, fall and become damaged. This choice also leaves your painting flush to the wall and in most cases you will want the artwork to have a slight lean forward from the top.
There are many different types of hanging hooks that can make easy work of hanging. Be sure you check the weight requirements to ensure your artwork is safely secured. You can also use two D-Rings and hang directly from them or tie hanging wire between the two and hang from the wire. If you choose to use the wire technique be sure you level the painting once it is up and understand that it may move from time to time, causing you to adjust the art work. If you wish to use the wire or double D-Ring option secure the wire or D-Rings about two thirds the distance from the bottom.
Also make sure the wire is as tight as it can be, with little to no slack. The weight of the art piece will stretch the wire over time and if the wire has too much slack in the beginning you will end up seeing the wire above the art piece as it stretches.
2. Lighting Your Art Work
Lighting can make or break an art piece. Many artists take great pains in capturing a sense of light within the painting and you should take equal concerns in how it is lighted once hung. Consider the temperature and lightwave frequency of the bulb. Try to use bulbs which mimic the natural light of the sun. No light opens up the color range of art like that of the sun. Decide whether or not to use a flood or a spot.
If your art is behind glass or done with oil painting, too much light can cause glare. In these cases, flood lights are preferable to spots. Be sure whatever light you use has enough distance from the art piece to avoid flooding the piece with too much light or creating a distracting glare. You can use high end picture frame lights, which typically mount directly above the art piece. These can be great options and offer the proper amount of light distribution and temperature. Picture frame lighting is great option if you don't plan on moving the piece in the near future.
3. Creative Arrangement and Proper Placement
This is a key element when hanging art. If you have a large format art piece which will dominate an entire wall hang the center of the painting about 60 inches from the ground. This will ensure the center of the piece rests at eye level. If you are hanging multiple art pieces in grids or sequences, on the same wall be sure you space each piece at least 2 inches from each other, and stick to the center/eye level rule. Solon Style hanging, or hanging multiple works in large groups covering the majority of wall space, can be tricky. Be sure the art works share like relationships and have a cohesive relationship with one another. Give the art pieces enough room to breath and hold their own, while at the same time creating a group conversation.
Photos: Montse Garriga