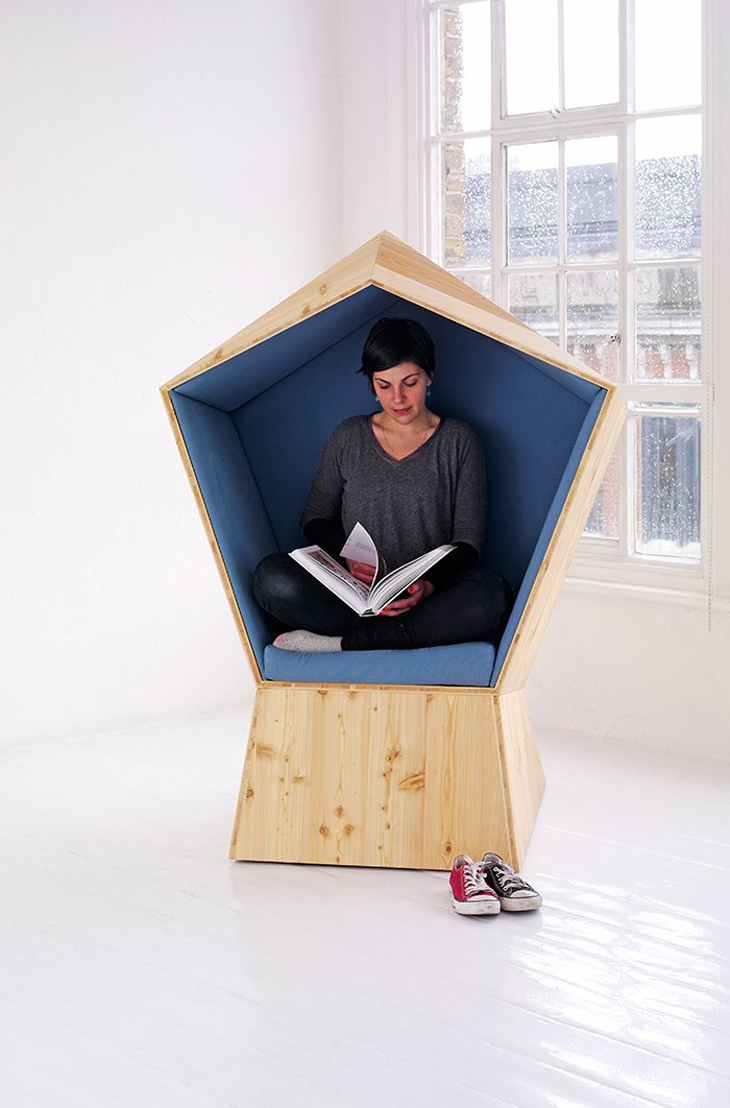 Quiet furniture pieces design coming from talented creatives at the TILT studio. For more images continue after the jump: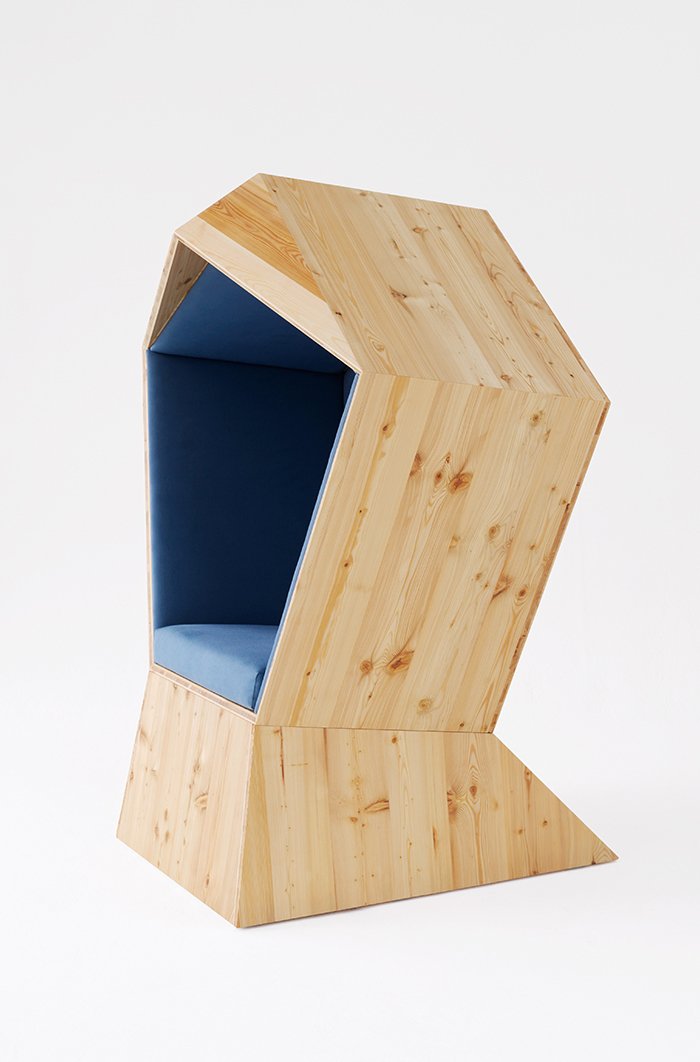 From the Designrs:
The insights behind TILT's latest products were conceived during codesign workshops with staff and patients at the Whittington Hospital in London.

Safe personal space, whether standing or sitting, was a key insight of the process and TILT created an enclosing form that can be either a chair or a booth depending on need.

The pentagonal shapes are deliberately cocoon like, allowing the user to feel protected and cosy, almost immune to the outside world. The Quiet is one half of a two part design iteration which also includes TILT's Call. The Call has a matching shape to the Quiet but functions as a booth for use while standing.
Project: Quiet
Designed by TILT
Website: studiotilt.com