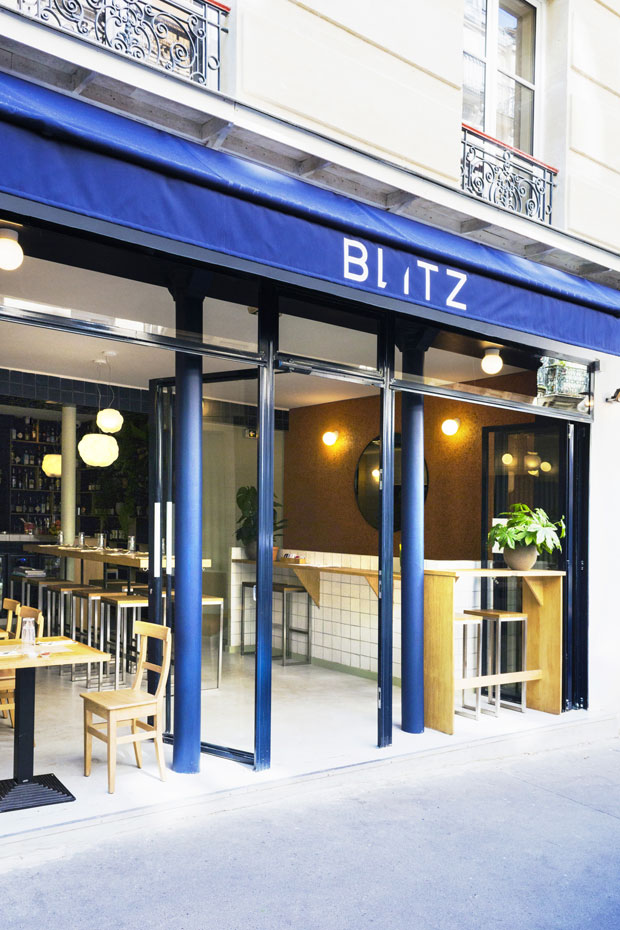 Discover The BLITZ Restaurant In Paris – latest project of the young architecture studio Jordan Weisberg. The space located in the centre of Paris takes 62 square meters on two floors transformed by the Weisberg in relation to the space and the location. The project is inspired by details influenced by the city of Tel Aviv, and emphasizing its unique sentiment especially through the colors and materials.
'Certain materials and colors come naturally to me, some ideas appeared to me at the turn of the streets. For example, the lighting fixtures of the restaurant are based on those found above all the balconies of Tel Aviv and also the use of cement (moucharabieh) found in hot countries. In my eyes, the simplest things are often the most delicate and graceful.' – shares Jordan Weisberg
Scroll down for more of the inspiring restaurant space: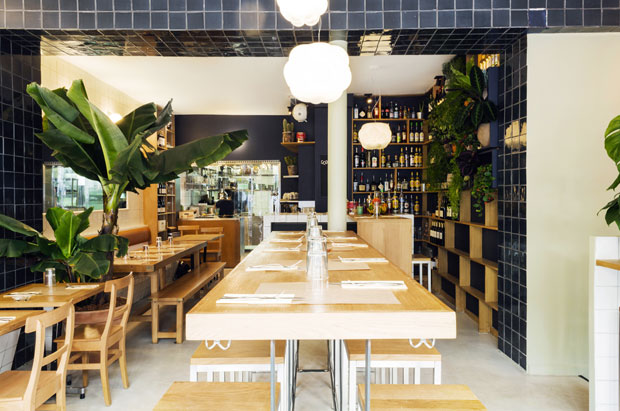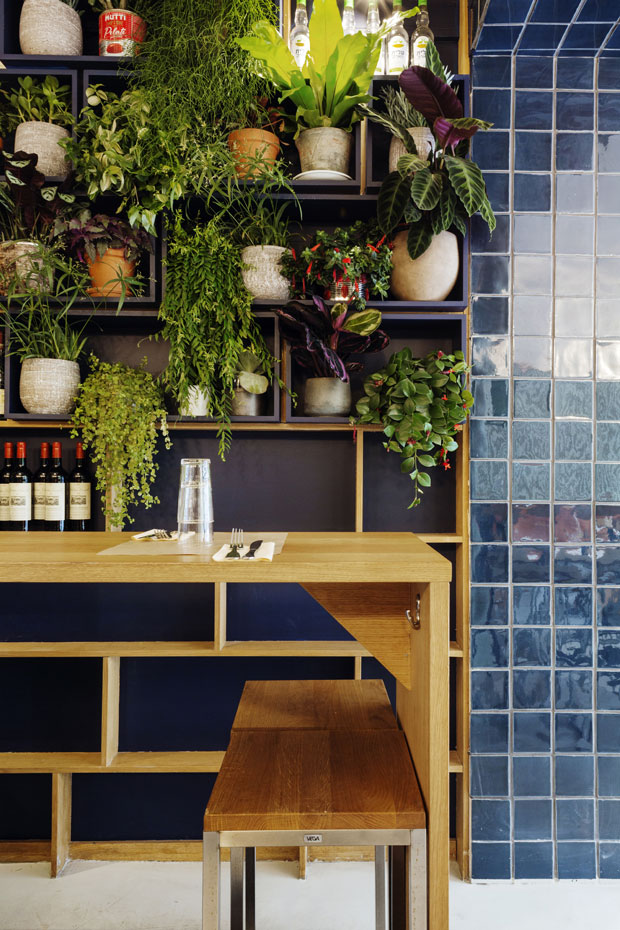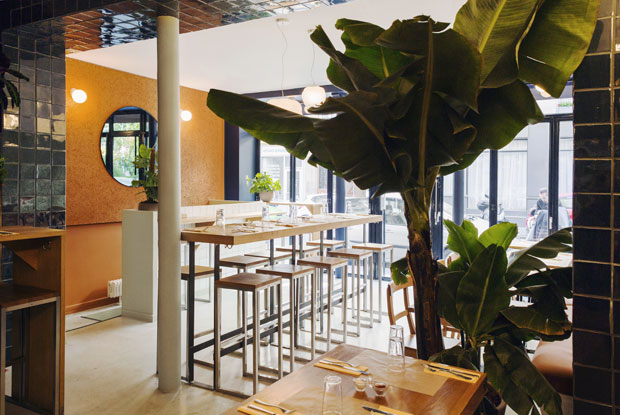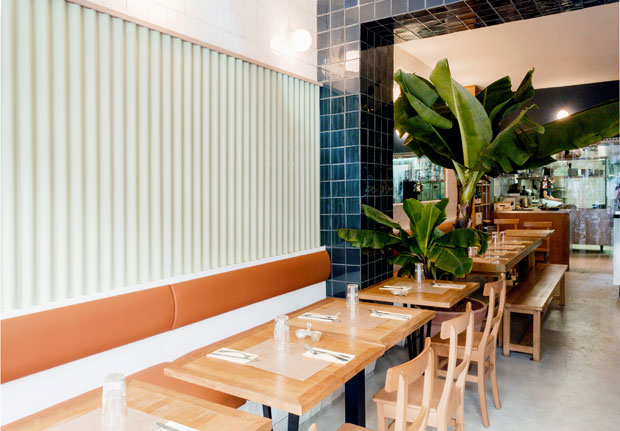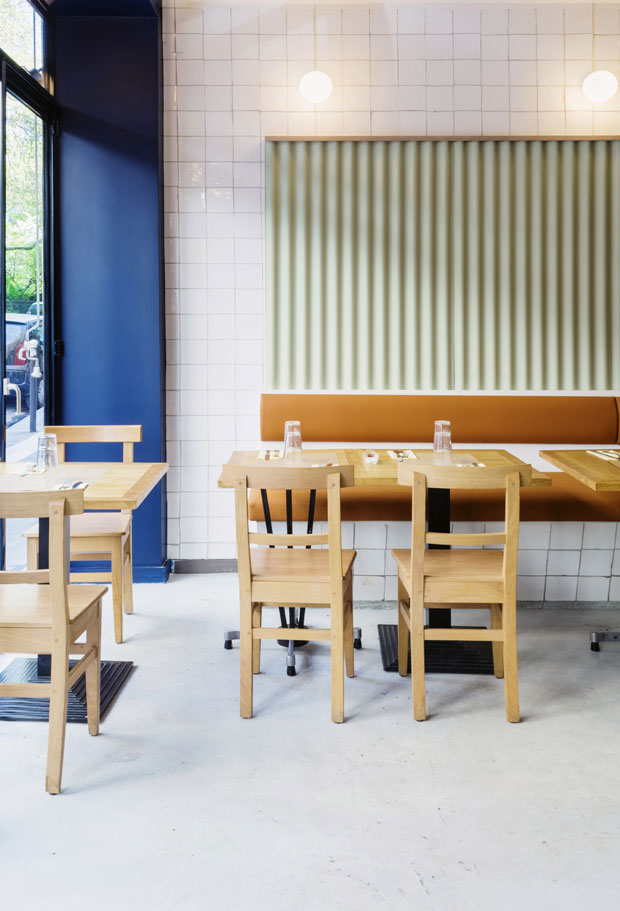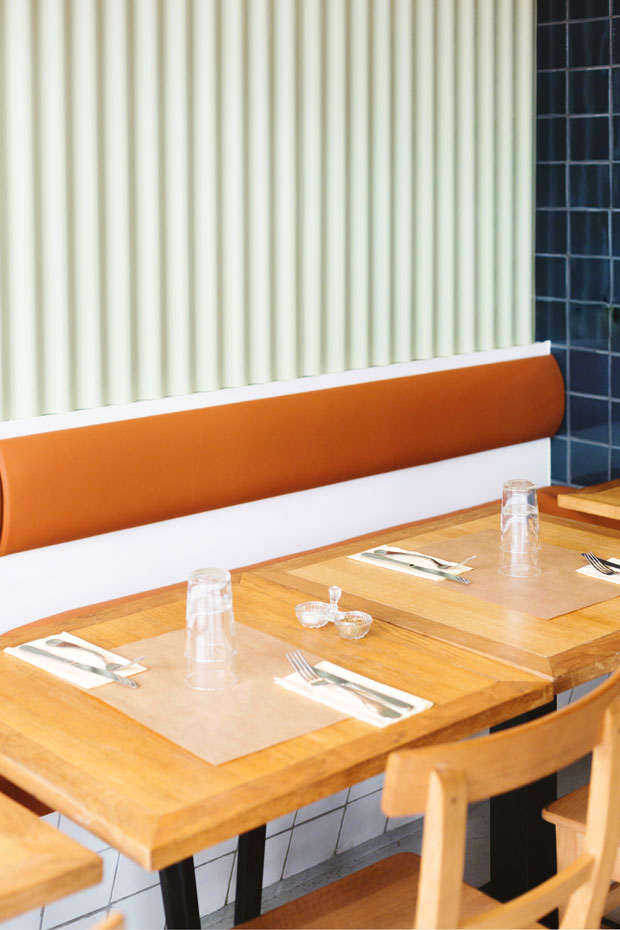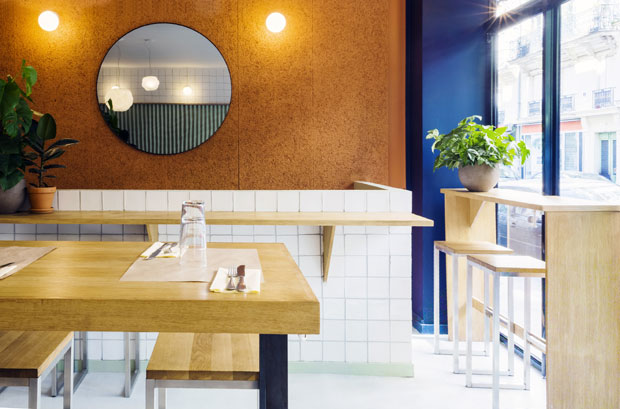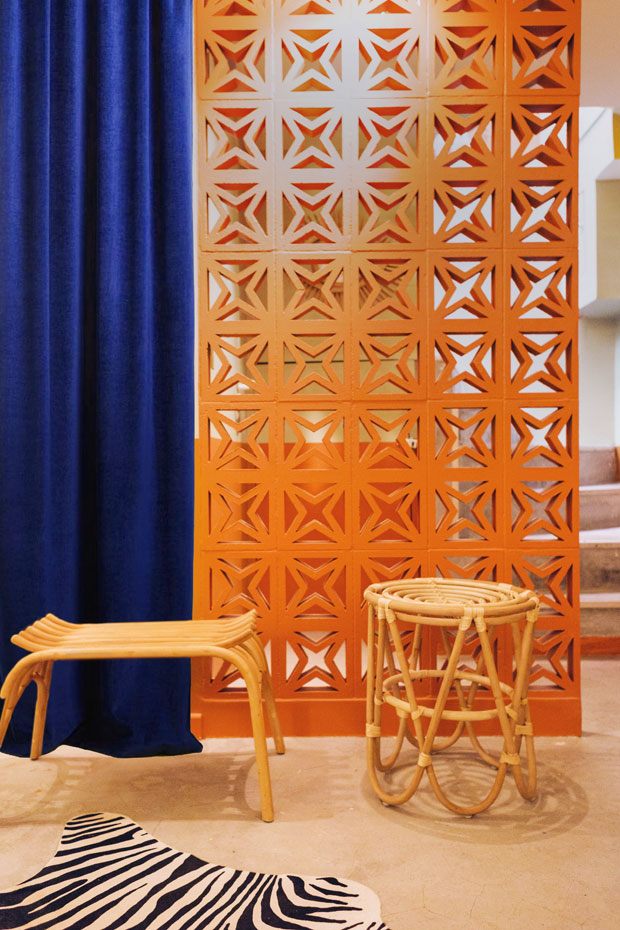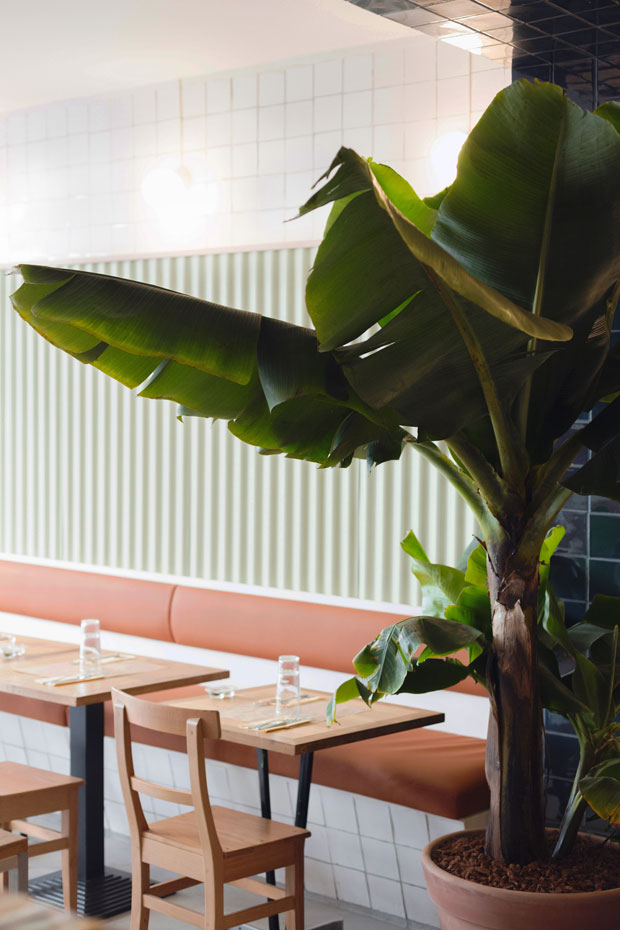 The dialogue is then instinctive for the architect: a curved and angular surface responds to a flat and rounded surface, a velvet textile prolongs a block of cement, one color reflects another. A refined and natural play is set between matt and gloss, cold and warm materials that recall natural elements – the sun and the earth. This play is also visible in the colors sometimes evoking plants sometimes the blue sky, raw materials (wood, concrete, terracotta) or reflective tones. For Jordan, the different universes must mix and interact. For example, the choice of lighting fixtures where imposing suspensions of a famous French designer, Mathieu Lehanneur, converse with quieter applications. The interaction is also visible in spaces that interlock with each other, the kitchen opens on the dining room and vice versa. Further on, the staircase takes us to a felted privatized space, between a boudoir in the colonial style and a winter garden, which invites one to escape and for entertainment. The environment conceived and designed by Jordan highlights remarkably the sweetness and quality of the dishes served from the Middle East gastronomy with traditional but revisited dishes such as: Shaksouka, Keftas or Schnitzels. – from Jordan Weisberg Studio
For more projects by Jordan Weisberg Architecture visit: www.jwarchi.com.