Discover the Corazon Filmes Offices designed by architecture practice of Brazilian Architect Fabio Marins. The 262 square meter project is located in São Paulo, Brazil.
Willing to be a stripped-down athmosphere and an incubator of new talents, the film production company Corazon Filmes works in the execution of advertising and publicity films. The architect Fabio Marins, who signs the interior design with an original area of 125 square meters, was responsible for translating into architectural language a busy and creative day at the company's headquarter. With metal structures, large areas of window frames and lots of natural light, the double height ceiling of this room at the Modulo Alto de Pinheiros Building in São Paulo was already instigating by itself, and ended up influencing the design directions. The challenge was to accommodate a program in a sense extensive into a small area that could fit the demands/routine/ demands and routines of Corazon Films. The space needed to accommodate several workstations, a studio with two editing islands, a meeting and presentation of projects room, a boardroom, a fun decompression zone for employees to relax as well as basic office functions such as a kitchen, a reception and a waiting room. – from Fabio Marins
Scroll down for more of the project.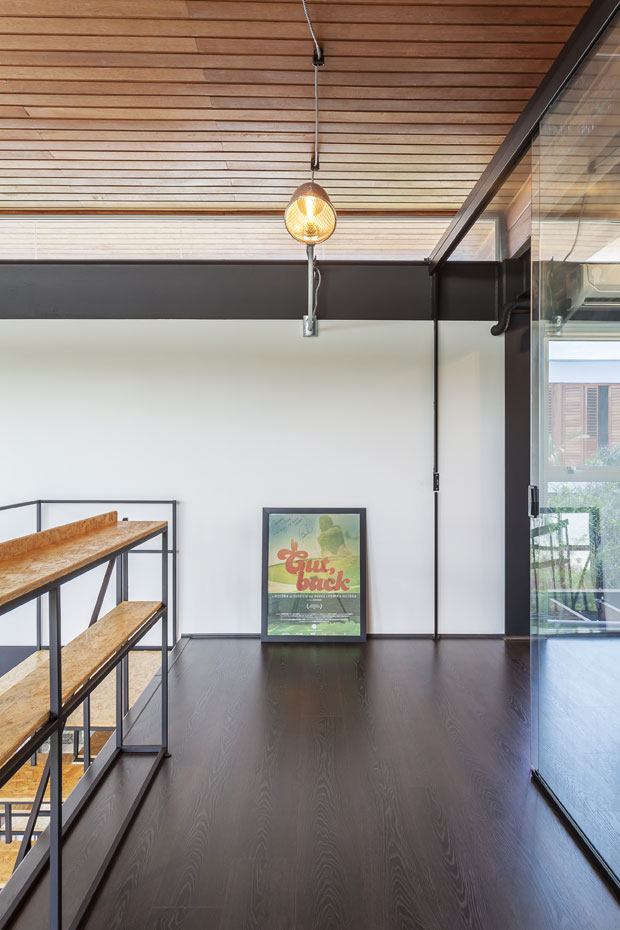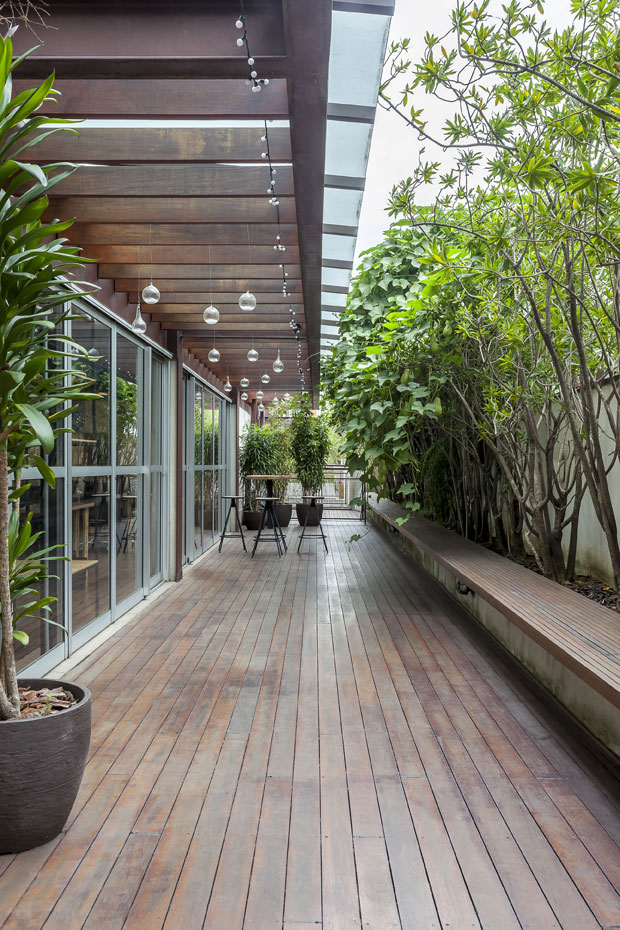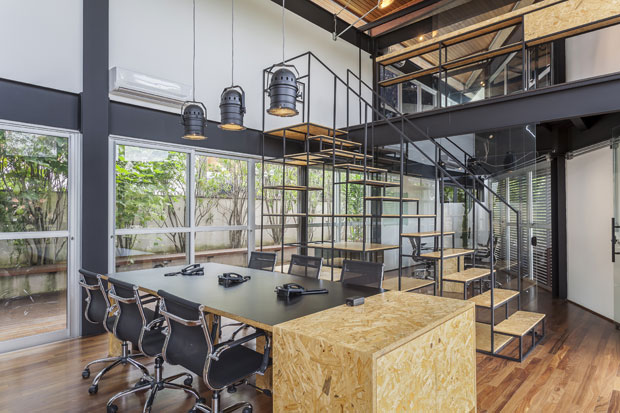 Architect: Fabio Marins Architecture – www.fabiomarins.com.br
Location: São Paulo, Brazil
Total Areas: 262 m2
Project of the Year: – 2016 – August
Architect: Fabio Marins
Team: (Fabio Marins, Mônica Pina, Sônia Pato Vila)
Photos by Alessandro Guimarães