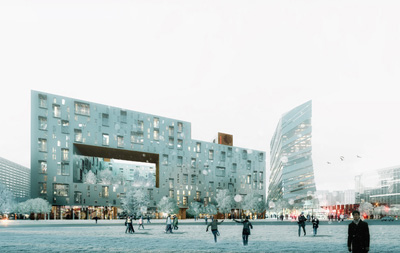 Project: Beijing Yizhuang Mix
Designed by Design Crew for Architecture DCA
Partners in charge: CHAUSSON Nicolas, HUANG Jiaoyang
Local Partner: ACO (YUAN Tiesheng)
Client: Urban Bureau of Hight-Tech Corridor
GFA: 240.000 sqm
Location: Yizhuang, Ludong district, Beijing, China
Website: www.d-c-a.eu For
The massive new project in the growing Yizhuang is work of Design Crew for Architecture practice, majority of the complex will accommodate office space but collective housing and retail are also included. For more images and architects description continue after the jump: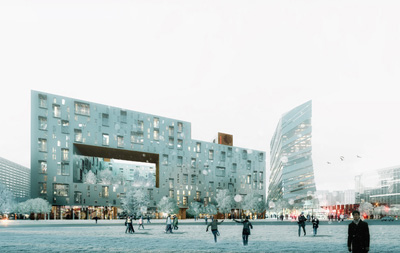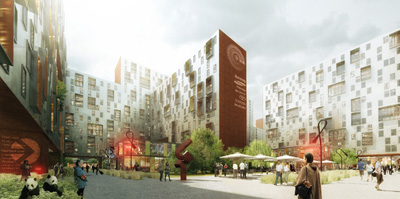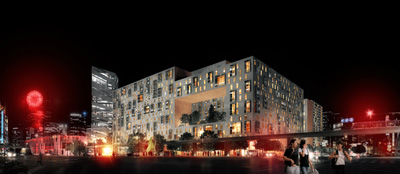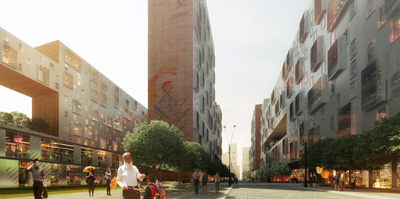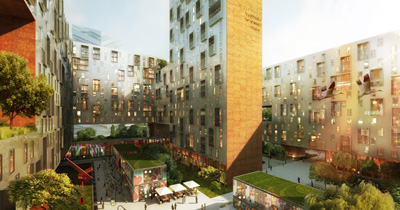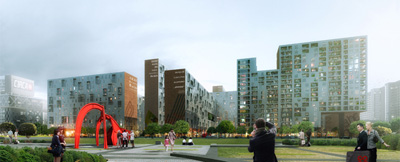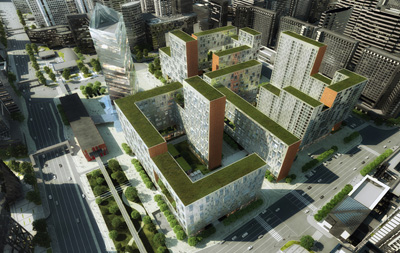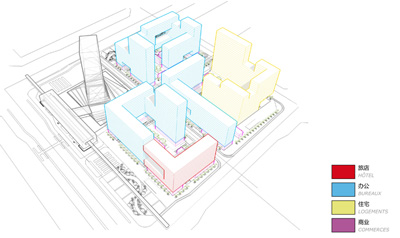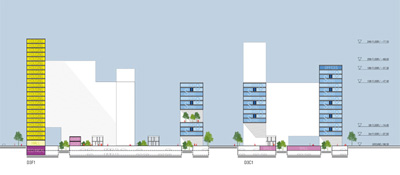 The plot is divided in 4: a signal tower on the north-east, linked with the train station will be the highest building of the district. The 3 others partitions are dedicated to a 240,000 m² program: 70% offices, 20% collective housing, and 10% shopping center.Keeping in mind that the project has to work on 3 different approaches: global shape for the city skyline, global image for the neighborhood, and pedestrians scale for the inhabitants, we were looking for a consistent architectural expression that will allow this 3 different levels of reading.
We tried to design iconic silhouettes by cutting-out the volumes in spite of the necessary density. The resulting volumetries are quite simple but very rich yet with the effects they allow. Simplicity was quite a stake in this project as the budget is very tight. We intended to get the buildings as much as possible off the ground in order to design the neighborhood as a single big public garden by blurring the limits between public and private. Big cantilevers and arches allow to free the ground and to create visual continuity everywhere in the neighborhood. Then we tried as much as we could, in spite of the very restrictive regulation, to split shops throughout the site: on the ground level of the buildings but also in small pavilions dispatched in the gardens.
The global shape of the project is also the result of 3 concerns: views maximization, sunshine optimization, and rain protection.