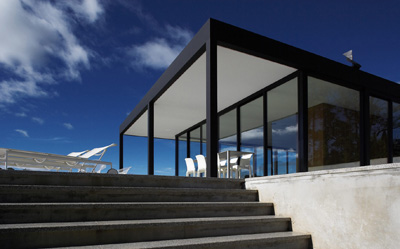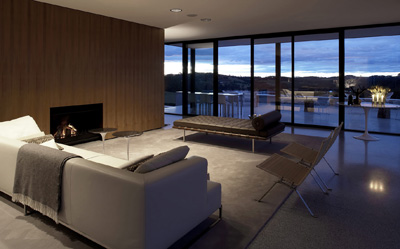 Project: Myra Vale House
Designed by Katon Redgen Mathieson
Location: Southern Highland, New South Wales, Australia
Website: www.krm.net.au
Taking from a shape of glass and still pavilion Myra Vale House has even gathered attention of the international press, designed by Katon Redgen Mathieson it is shaped to provide a mesmerizing view of its spectacular surrounding. View more of the project after the jump:
From the Architects:
Set on five acres in the NSW Southern Highlands, this house is presented as a steel and glass pavilion perched upon a raised podium to take advantage of a north aspect and views across rolling hills and a nearby reservoir. Internally the house features terrazzo floors that extend out onto external terraces. The house overlooks a contemporary garden with a small purpose made lake and a 15 meter lap pool set amongst trees. This house has been widely published in magazines and books including Vogue and Rural Australian Gardens.