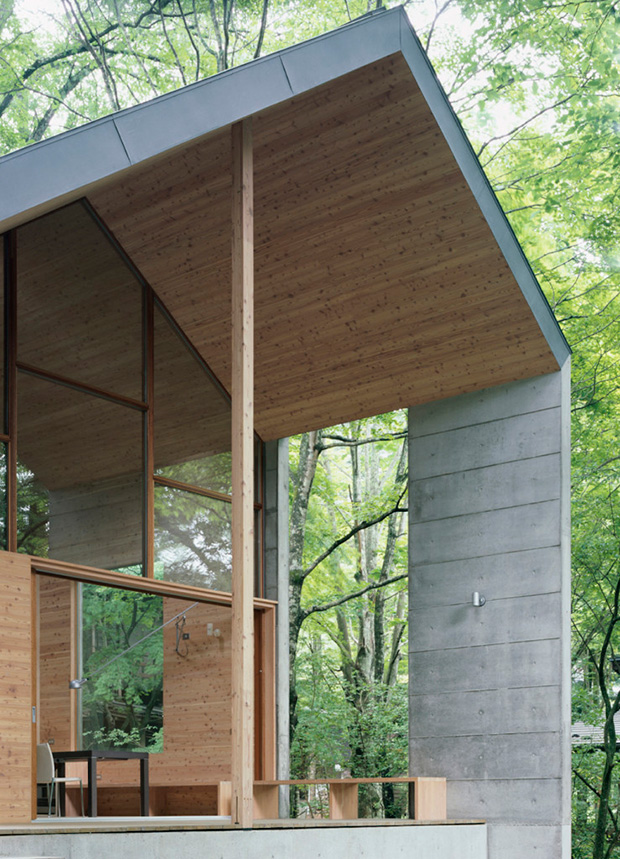 N House by Iida Archiship Studio is located in Karuizawa, Japan, a popular vacation destination. As the region's popularity grown, the new buildings have damaged the forest. During the construction of this house, Iida didn't cut any tree, he even planted more. 
Not a single tree on the property was touched in the building of this house – in fact, we planted more. I even took pains to protect the natural mosses in the site. – Yoshihiko Iida
The house is very sensitive to it's environment. Architect framed the forest with large windows, expressing admiration for the beauty of the trees. The interior of the cabin is finished entirely with wood , while the outside wooden panels are framed with concrete shell.
See more after the jump: