Refreshingly unorthodox design for the 4-person family home near Stuttgart named Ols House is work of Jürgen Mayer H. Architects. For the closer look, read after the jump.
From the Architects:
The new house is on a plot of land near Stuttgart, on a hillside with a generous view of the valley. The owners wanted a new home that would bring this view to life even inside of the building. The house is in a residential area with conventional developments, most of which date from the 1960s.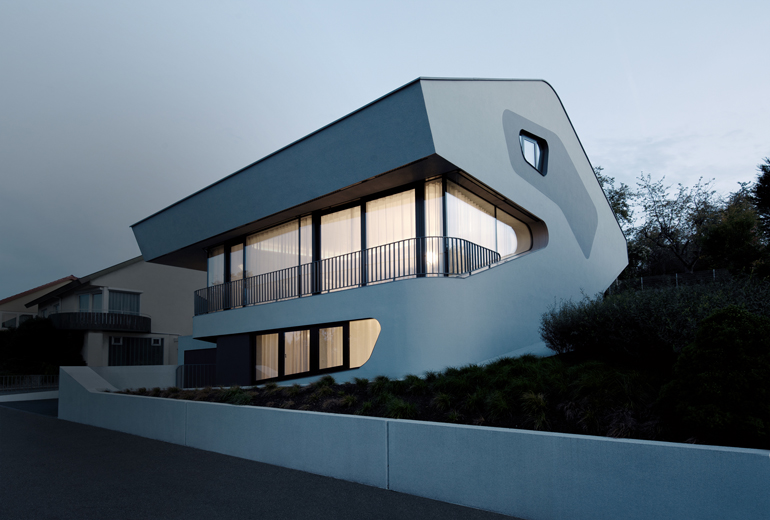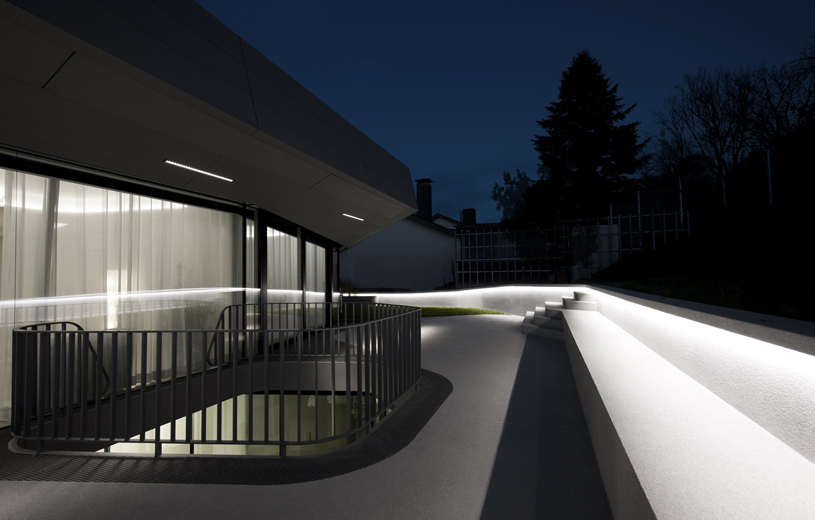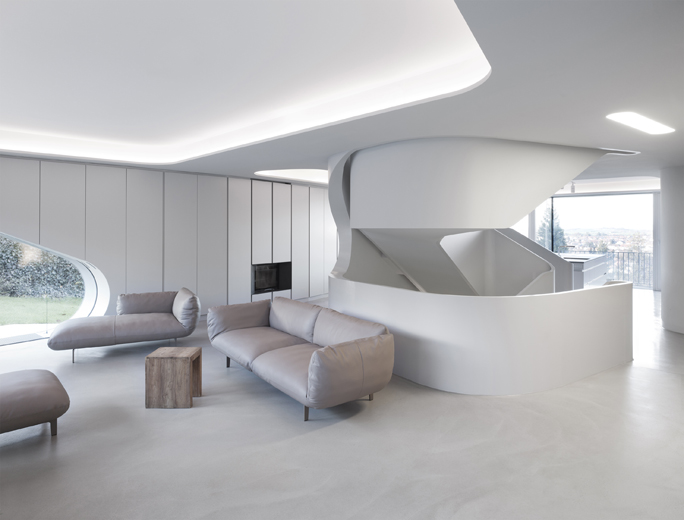 The new, 4-person family home is divided into an elevated ground floor with entrance area, utility room and spa, and a second floor with an open, flowing floor plan containing the living, dining and kitchen areas. Full-height glazing provides a free view of the valley and terrace looking over the garden area. Upstairs are the sleeping areas, dressing rooms and bathrooms. The central design element is a sculptural staircase that connects all three levels.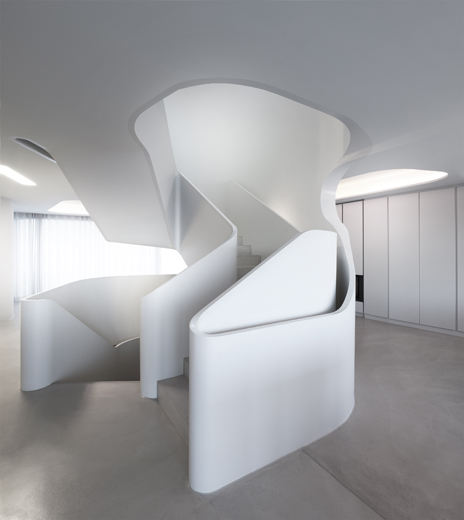 Project: Ols House
Designed by J. Mayer H. Architects
Architect In Charge: AB Wiesler, Michael Gruber, Stuttgart
Project Team: Juergen Mayer H., Marcus Blum, Sebastian Finckh, Paul Angelier, Hugo Reis, Julian Blümle
Area: 488 sqm
Location: Stuttgart, Germany
Website: www.jmayerh.de
Photography: David Franck