With the cost of buying your own home on the rise, being financially strapped after purchasing your own place is a familiar situation for many of today's homeowners. In order to buy your own home, it may be necessary to spend months or even years saving hard for a deposit, along with committing to regular mortgage payments for a number of years to finally own your own home outright. But, finally signing the papers doesn't mean the end of expenses for your home. Once you move in, you'll need to decorate and furnish the property to make it a pleasant and comfortable place for you to live in. We've put together some top money-saving tips for new homeowners looking to make their house a home.
#1. Search Second-Hand:
When it comes to getting new furnishings for your home, shopping second-hand to recycle pre-loved items can be a great way to save money, along with being the kinder option for the environment. Every day, people get rid of furniture that they don't want, and it's easier than ever to find what you need for a fraction of the price on online shopping sites such as eBay, using Craigslist, or finding sale listings on social media sites such as Facebook, which now has a dedicated Marketplace section for buying and selling.
#2. Assemble Your Own Furniture:
Flat-packed, ready-to-assemble furniture used to be the cheap and nasty option, but not anymore thanks to the increase of popularity in stores such as IKEA, which tends to mainly provide ready-to-assemble furniture options. Bear in mind that if you're paying for ready-assembled furniture, you'll usually end up paying more for the convenience of being able to use it straight away. Taking the time to assemble your own furniture may mean that your home takes longer to complete, but it's certainly worth it for the savings that you can make.
#3. Upcycling:
If you have any old items of furniture from a previous home, then don't simply throw it out because it doesn't go with the ideas that you have in mind for your new place. Upcycling furniture is becoming increasingly more common, and you can create stunning pieces for your home by simply giving your old furnishings a fresh lick of paint and varnish. For example, you can turn an old, marked coffee table into a stunning living room centerpiece by painting it a dark oak color and finishing with varnish or add a shabby chic appeal to your bedroom by painting an old chest of drawers in off-white and adding cute heart-shaped handles.
#4. Ask Around:
Did you know that it's entirely possible to furnish all or part of your home for free simply by asking around? Whilst many people decide to sell their old furniture, there are also many homeowners who simply want it taken off their hands and are happy to let it go free of charge. In most cases, the only downfall is that you'll likely be expected to collect it yourself. Ask your friends, family, and even your work colleagues if they have, or know anybody who has furniture that they're looking to get rid of. You might be surprised at the gems that you can find!
#5. Opt for Minimal:
If you're strapped for cash after buying your home but want it to look modern, sleek, and appealing once you're finished, a minimal approach to furnishing and décor can help you save a lot of money whilst providing the results that you want. Today, minimalism has become more and more popular as people realize the benefits of having a spacious, clutter-free home. The whole idea of minimalism is that you'll buy less, allowing you to enjoy more space around your home and more money in your pocket.
#6. Get Furnishings Included:
Sometimes, homeowners are happy to include certain furniture items within the price of selling their home. For example, if you're buying a home from somebody who's planning to relocate to another country, chances are, they'll want to get rid of at least most of the bigger furniture items, such as sofas, white goods, and beds. If you're in the process of buying a home, it could be a wise idea to speak to the seller about any furniture items that they are willing to include in the price of the house or let you have for a small additional fee.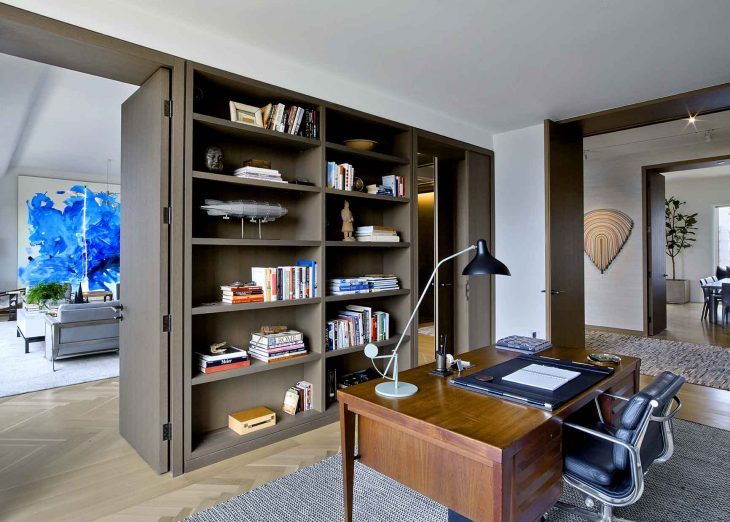 #7. Make Your Own:
If you're a creative person who enjoys DIY projects, why not consider making some of your own furniture to keep costs low? There are several great ideas that you might want to consider, such as making coffee tables, storage units, and even a bed out of old wooden pallets. Thanks to the internet, homeowners today have access to a vast range of information about creating their own DIY furniture, with thousands of wonderful ideas to use for inspiration and step-by-step guides to get you started. If you're good with textiles, you could even consider making home furnishings such as curtains, blankets, cushions, and bedding to save even more.
#8. Hunt for Bargains:
Lastly, adding the finishing touches to your home doesn't have to be costly at all. Once you've covered all the major necessities, such as adding carpets, large soft furnishings, white goods, and anything else that you need to your home, you'll want to bring it all together using decorative accessories. To find these at the best price, you could attend car boot or garage sales to pick up bargains, keep a close eye on deals at eBay or Amazon, or even hold a 'swap' meet up with your friends, relatives, and neighbors to get new items, along with getting rid of any unwanted ones at the same time.
After buying a home, you might be wondering if you're going to afford to furnish it just the way you want to. If like many new homeowners, you're feeling the pinch after making such as large purchase, these tips will hopefully help you make your house into the home of your dreams on a small budget.
Pictures from Minimalist Apartment at Foster Building by Mark Zeff – See the full project here