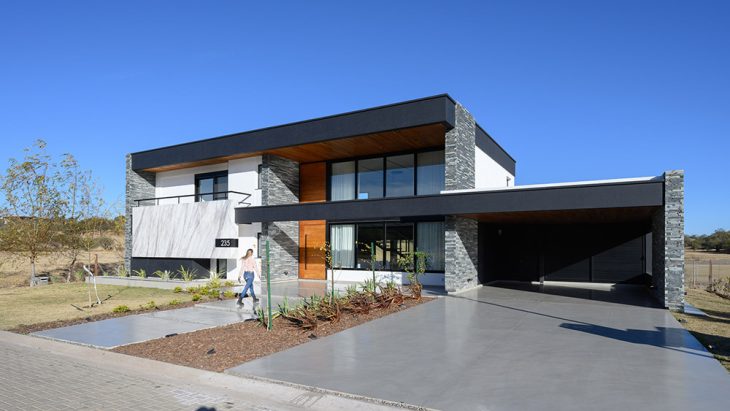 CB Arquitectas Estudio designed the ACNA El Terron House in Mendiolaza, Córdoba, Argentina. The home is the result of a search for a housing unit that can be utilized in two separate blocks, producing a one-of-a-kind experience of total and continuous contact with the outside world. Discover more after the jump.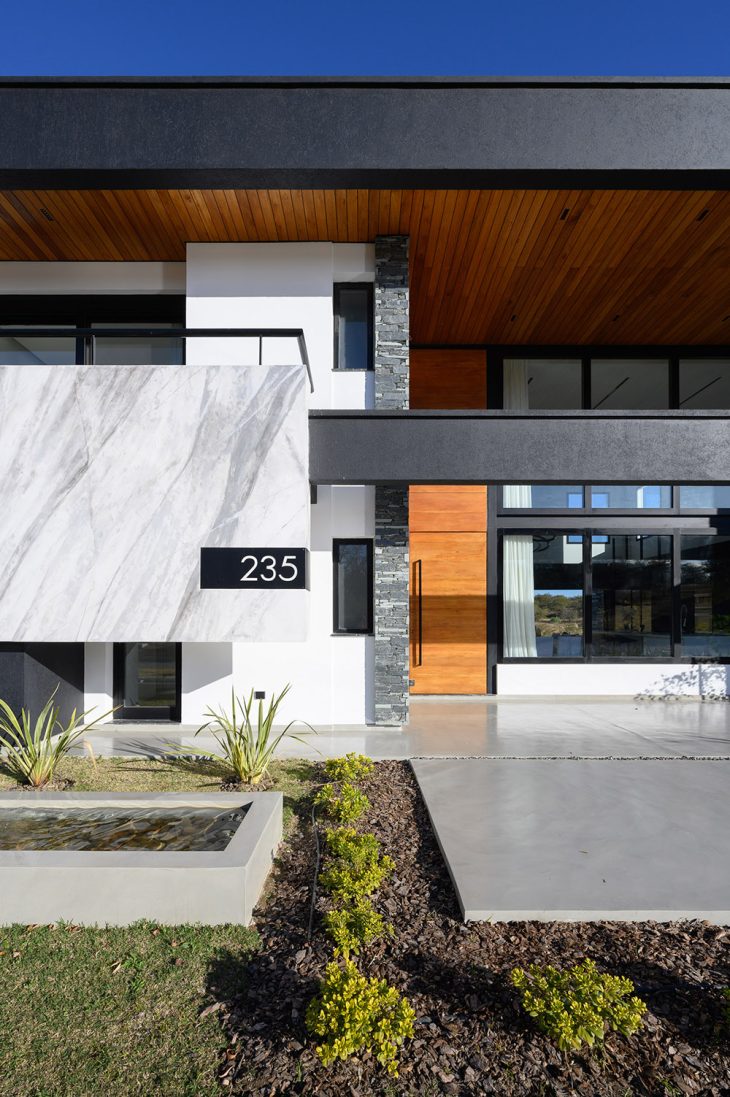 From the architects: House ACNA is located in the city of Mendiolaza, Province of Córdoba. Located in an area of varied vegetation, bordered by golf courses and overlooking a mountain range, the project stands out for its simple volumes, equipped with large windows, seeking permanent openness and connectivity with the environment, generating a direct link with the exterior and a spontaneous environment of total comfort towards all its visuals. As for the finishes, neutral colors and noble materials such as stone and wood were chosen, working together with stonemasons, carpenters and craftsmen, we achieved unique finishes, in total harmony with the context.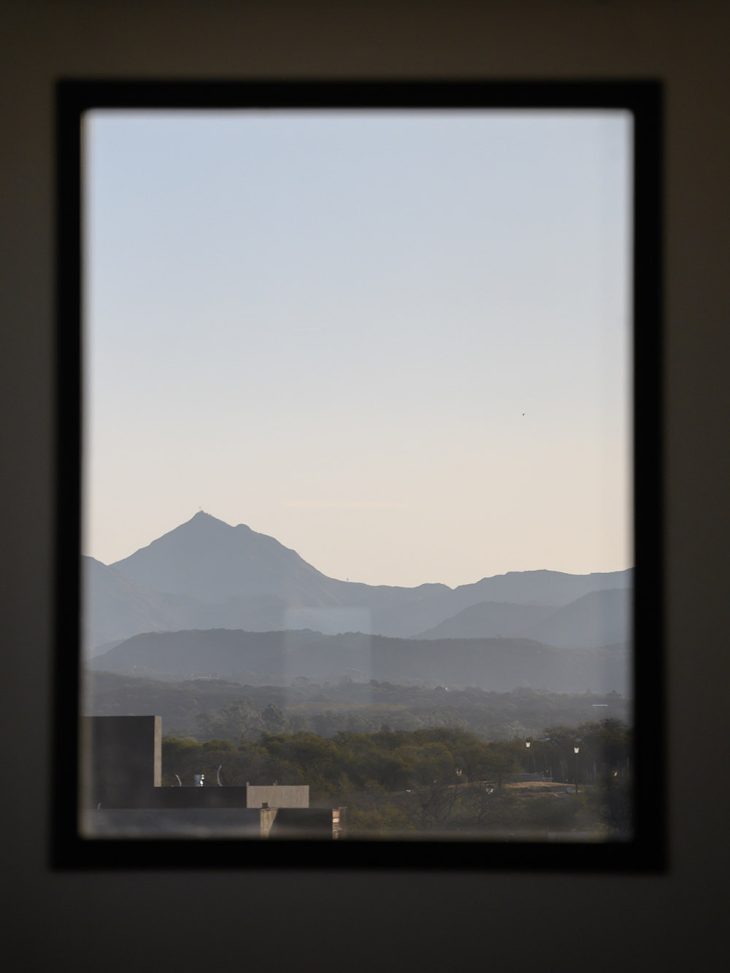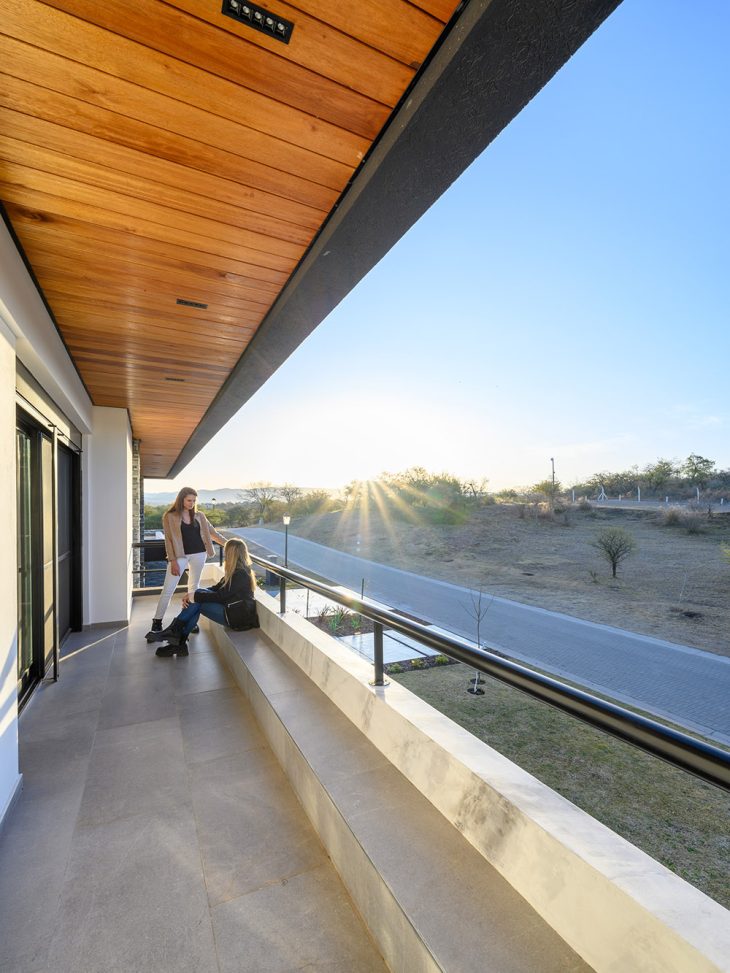 The exterior was designed together with a team of landscapers, carefully choosing the type of vegetation and its location, in addition an infinity pool was designed looking directly at the golf course, and a fountain with water jets in front of the house. , giving its entrance an imposing façade. As for the lighting, a studied project was carried out so that the house, in hours of darkness, has unique characteristics and stands out as a scenographic element.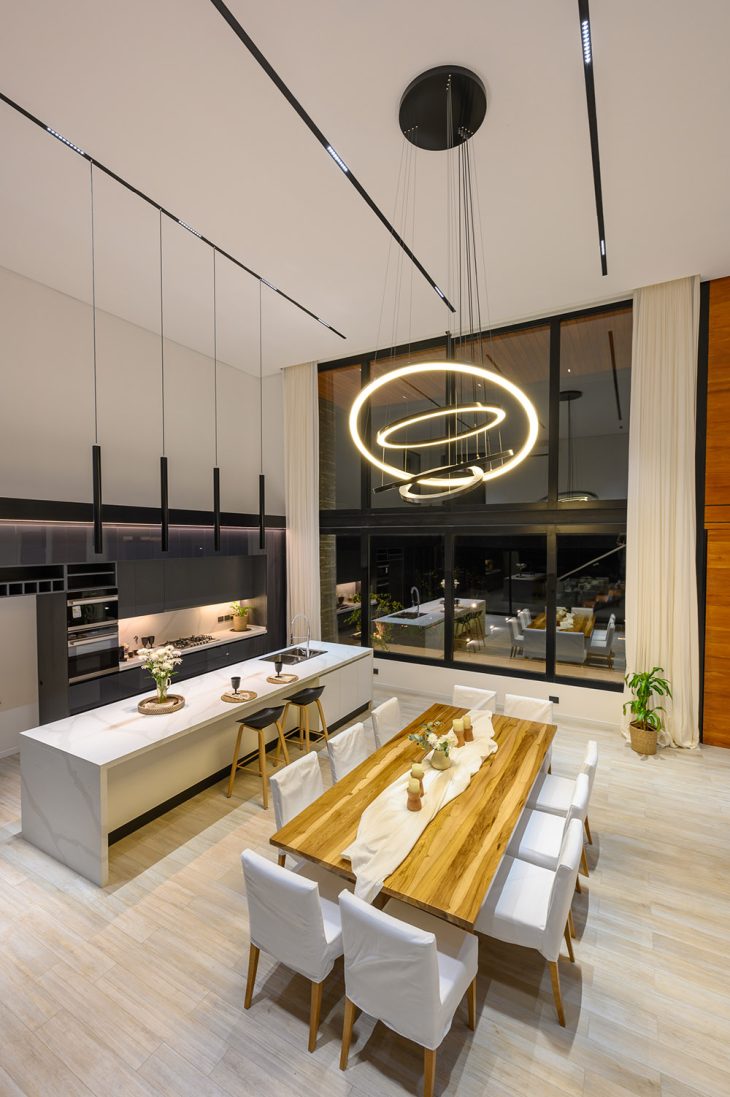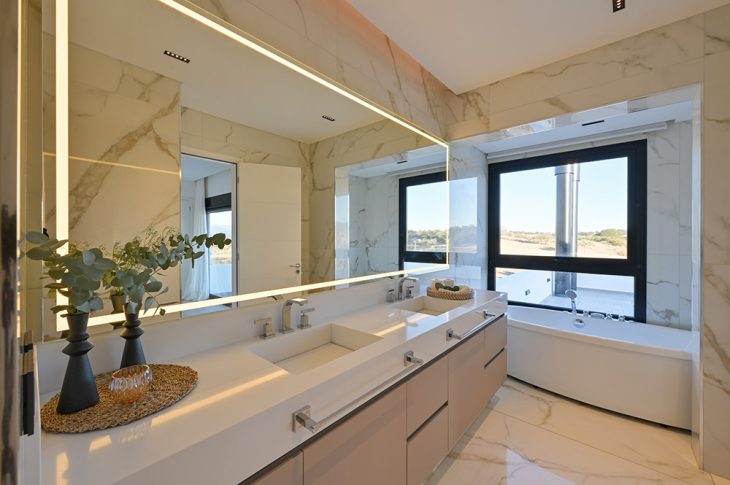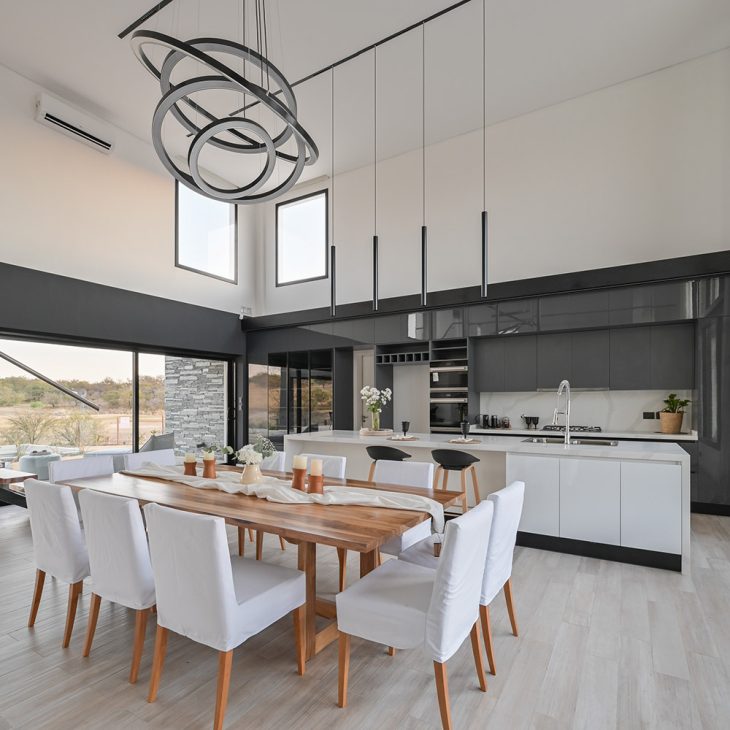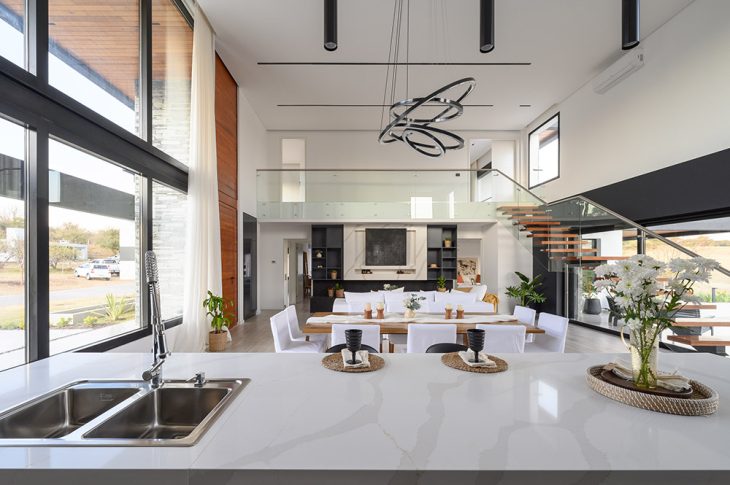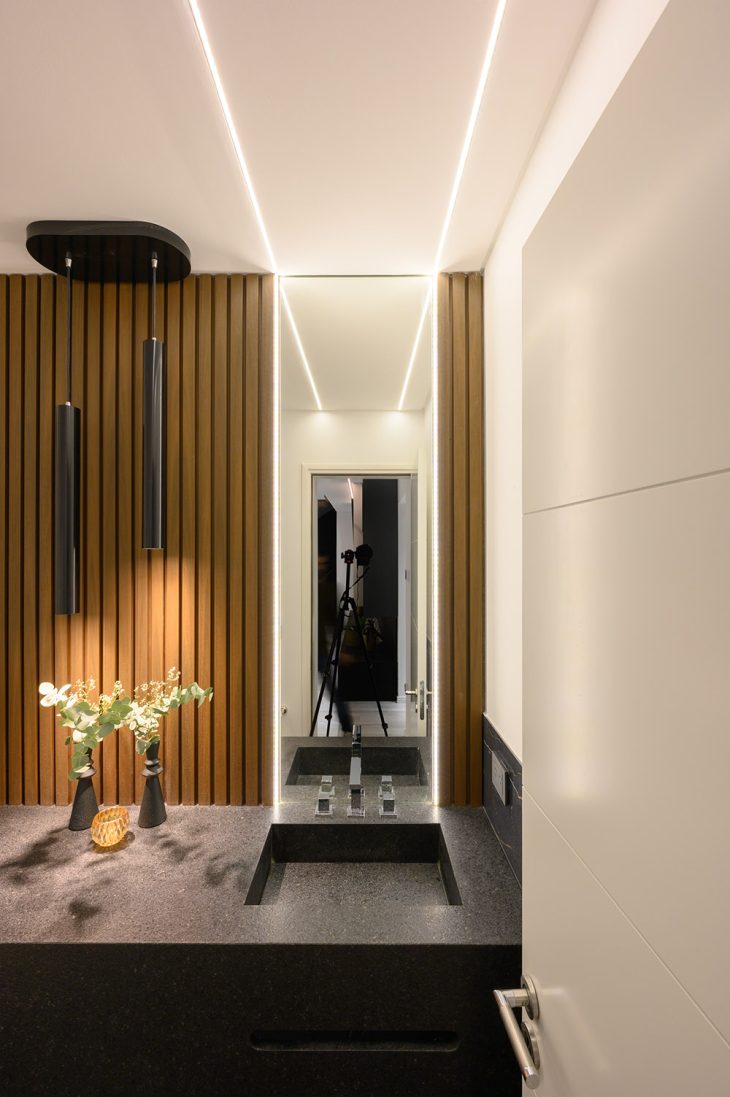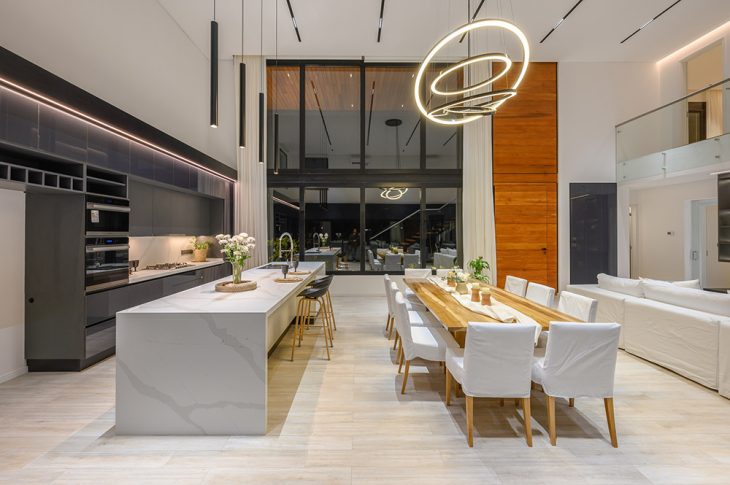 As for the architectural program, it is born from the search for a housing unit that can be used in two independent blocks, creating a unique experience of total and continuous contact with the outside. With this objective, a two-story project was created, consisting of a total of 5 rooms with bathroom en suite, two bathrooms, a double-height main room with a kitchen, dining room and living room, a barbecue area with a TV room, two galleries, a covered garage and service area. Both blocks are connected by a sliding door system, which can make each of its modules independent as required.
Project information
Project Name: ACNA El Terron House
Architecture Office: CBarquitectas
Country of the Office: Argentina
–
Construction completion year: 2022
Constructed area: 450m2
Location: Estancia El Terron, Mendiolaza, Cordoba, Argentina.
Photographer: Gonzalo Viramonte