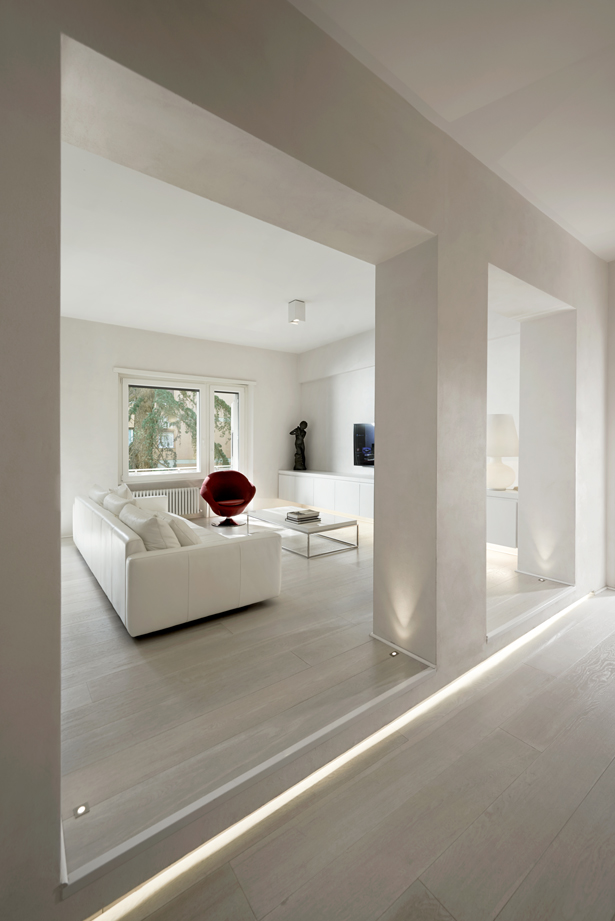 Located in the Eur di Roma district in Italian capital Rome the contemporary apartment was designed by Carola Vannini Architecture in 2014. This Roman apartment has been completely renovated according to the owners personal requests. The rooms, already largely enlighted by many wide windows, have been made smooth and fluid by the new interior distribution which visually separates them without creating strong borders. The living room communicates with the kitchen through a short and eye-catching corridor.
RELATED: FIND MORE INSPIRING INTERIOR DESIGNS
The living area has been emphasized by creating a step (underlined by a continuous led light) that connects the existing building structure. The large master bedroom hides a walk-in closet that, based on the situation, can be hidden through two sliding doors that disappear into the wall behind the bed. This has been built with plasterboard covered by white resin. The kitchen has been uniquely designed and outlined by the architect while the fundamental objective was to get a multi-functional space. Light hues have been decided for the whole condo, so as to stress the enchanting encompassing green areas.
Two long corners behind the pillows work as bedside tables. Bathrooms are substantial and agreeable, with a specific end goal to fulfill the requirements of the current family.
Discover more of the project after the jump: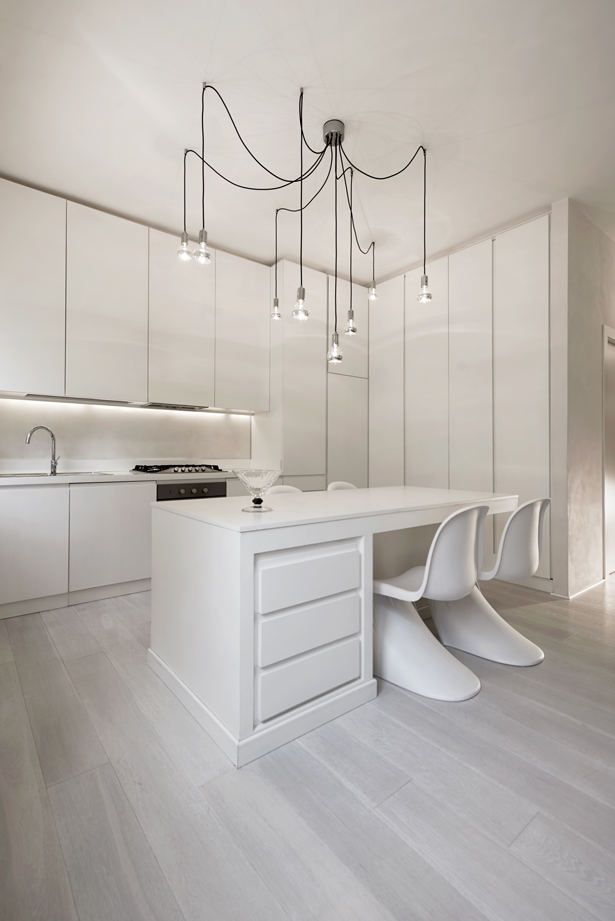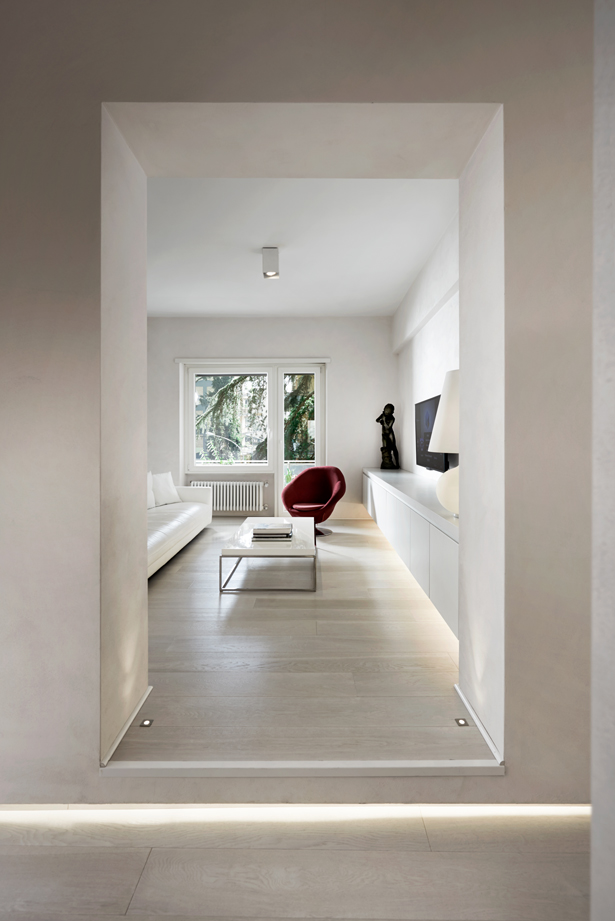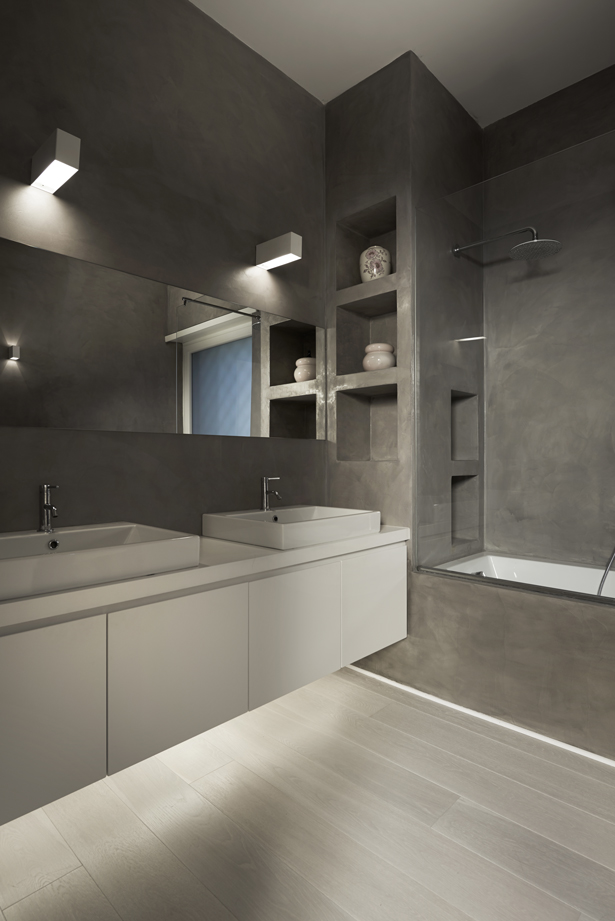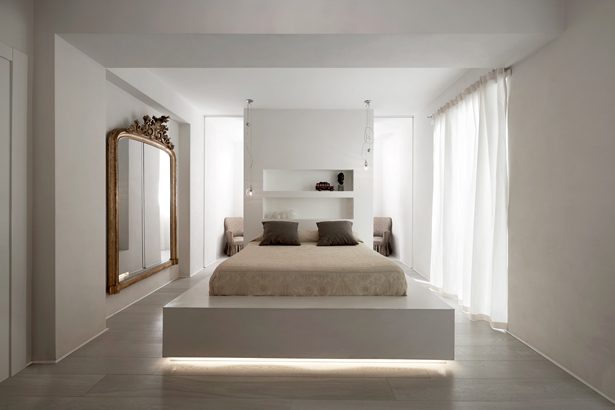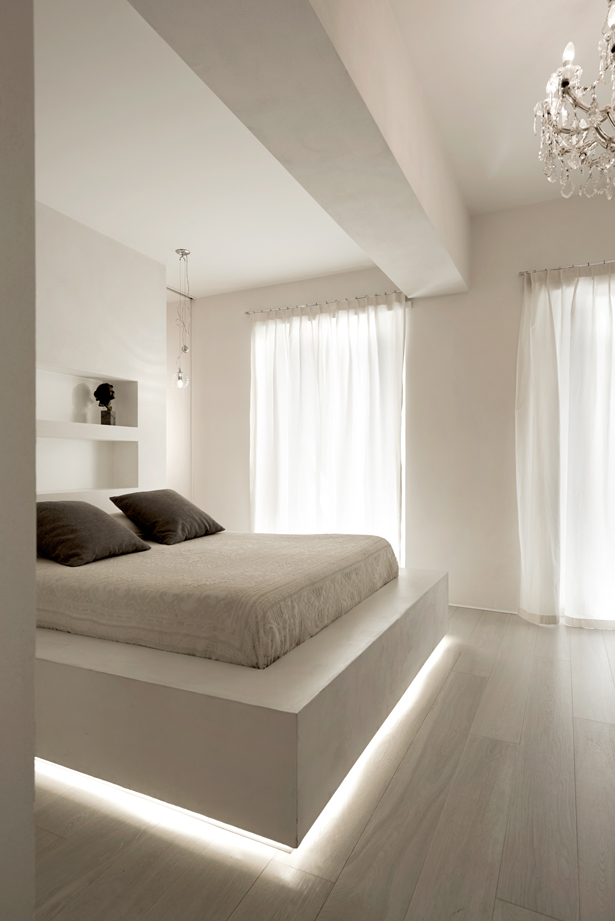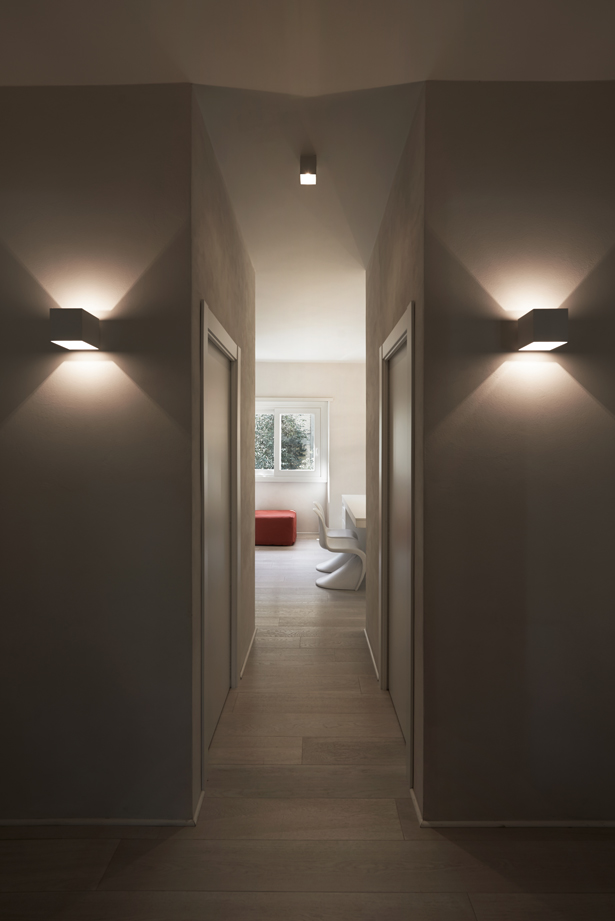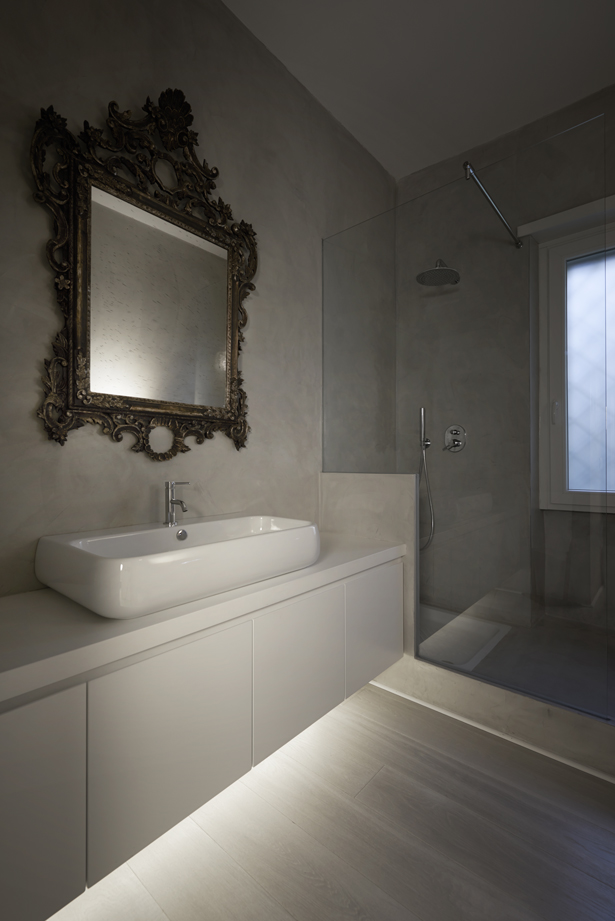 For more by Carola Vannini Architecture visit www.carolavannini.com.