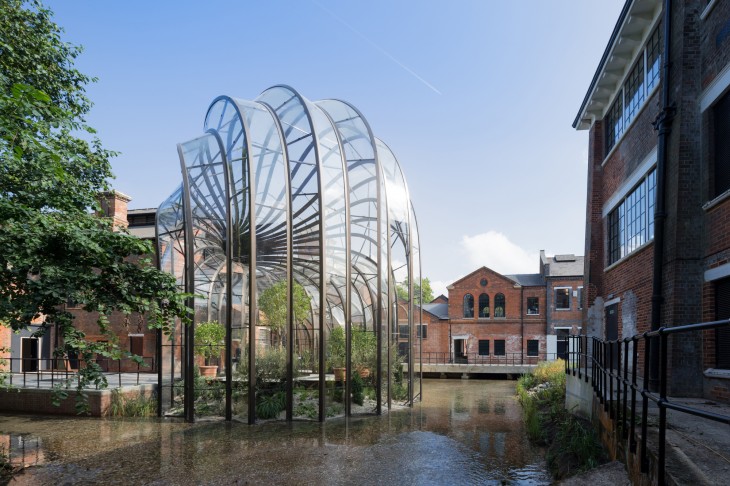 Known for its impressively shaped projects architect Thomas Heatherwick and his studio have delivered an impressive design for the famed Bombay Sapphire.
The site in the village of Laverstoke straddles the River Test, one of England's finest chalk streams. Originally operating as a corn mill, the land was acquired in 1718 by Henry Portal and developed for the manufacture of paper to produce the world's bank notes. Over the following two centuries it grew into a sprawling industrial complex, including a series of Grade II listed buildings such as the mill owner's house, the workers' cottages and the main mill building. The result was an uncoordinated accumulation of over forty buildings which made the site chaotic and confusing to find your way around. Equally challenging, the River Test which runs through it had been narrowed and hidden within a steep-sided concrete channel making it almost impossible to perceive. – from Heatherwick Studio
See more of the project below: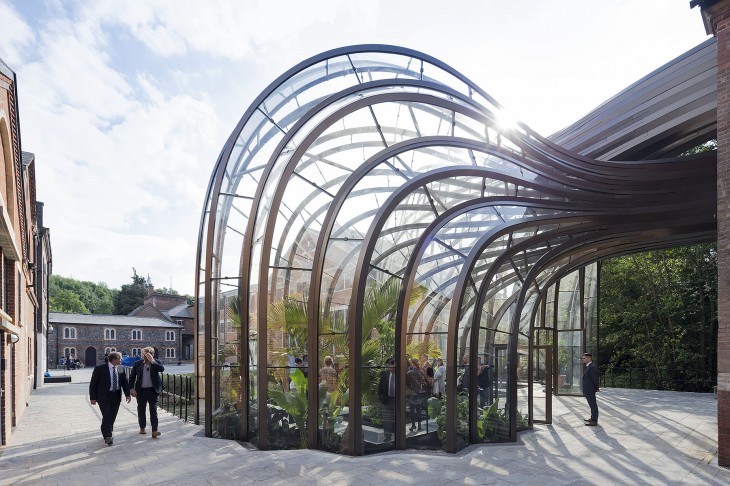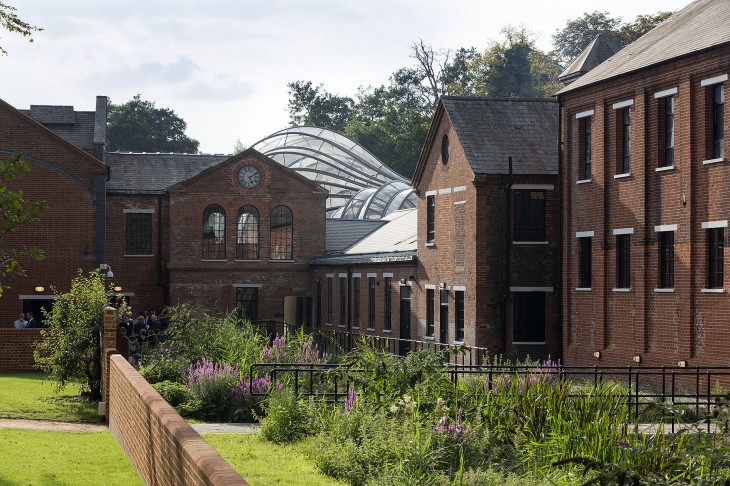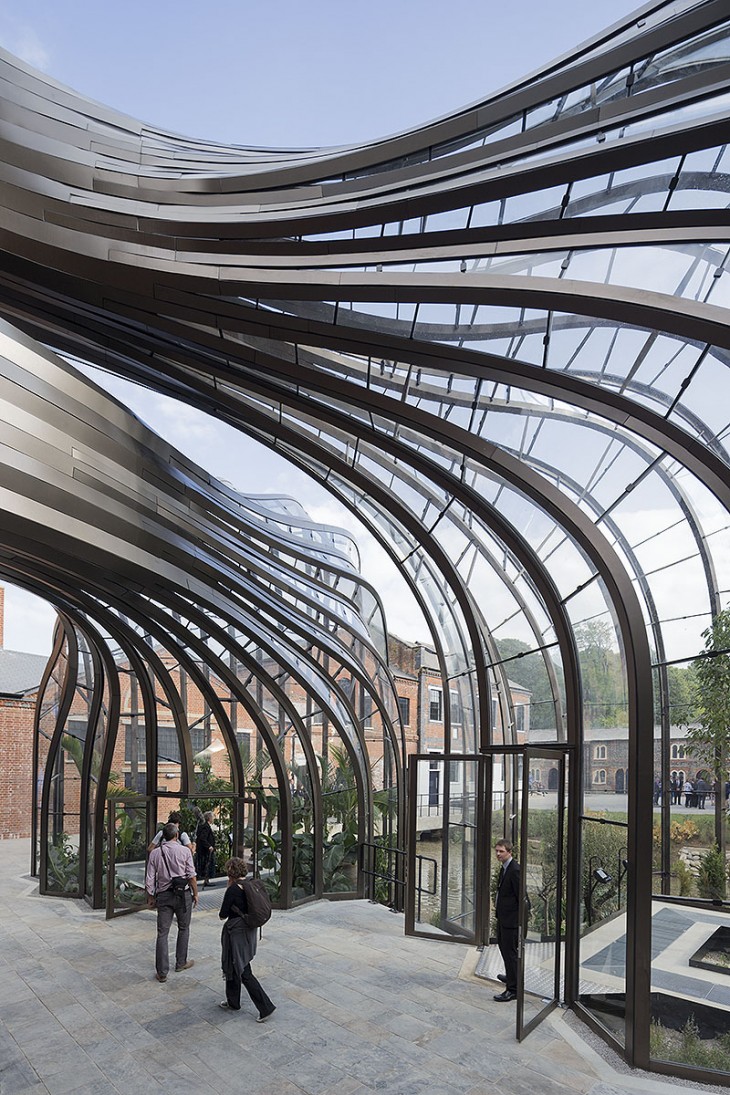 Official website: www.heatherwick.com.