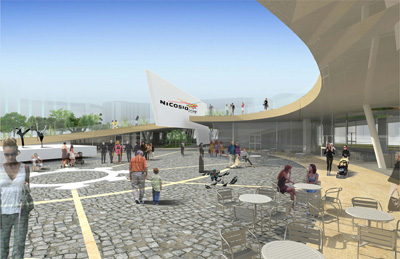 Project: Redesign of the Old GSP Area
Designed by Theo. David Architects
Location: Nicosia, Cyprus
Website: www.tdanyc.com
Theo. David Architects delivers a design for a new urban space in the city of Nicosia with their project for the Redesign of the Old GSP Area, creating a modern-day city hub for this growing European capital. For more images and architects description continue after the jump: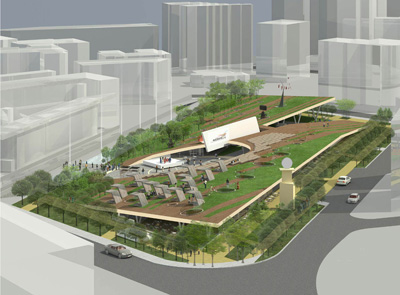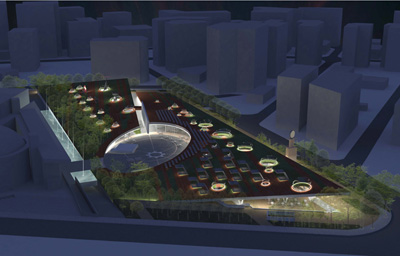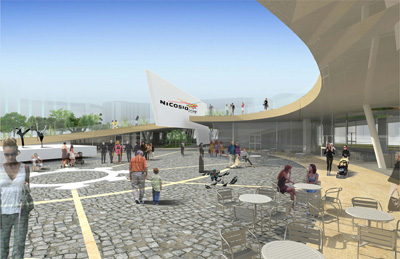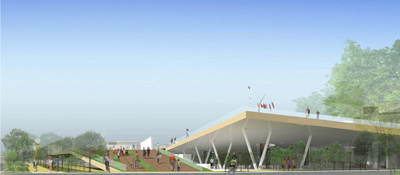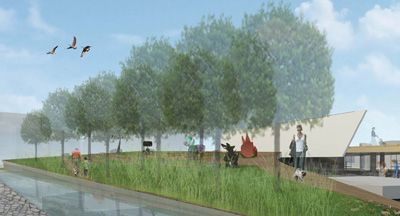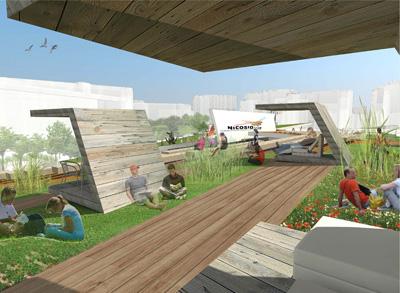 About Design Concept:
Urban Pact responds to the challenge of the competition brief to maximize the potential of the site in creating, along with passive recreational social and cultural activities and street life, a park as unique urban environment. To achieve this, we tilted up almost the entire footprint of the old GSP stadium site, creating a gently inclined planted plane gesturing towards the broad façade of the new National Theater. Within this, is carved a 49 meter wide oval void which becomes the central Square, the focal point of the concept with visual and functional links to the National Theater and beyond.
The pragmatic needs of any strategic investor to be provided with commercially viable spaces were also taken into account. Our concept accommodates these needs by recessing, at sidewalk level under the tilted plane, flexible interior and exterior spaces along the entire sidewalk perimeter of the site and oval Square, inducing street life along Evagorou Avenue, Vasileos Pavlou and Grigori Afxentiou streets. The entire proposal is supported by a proven automated parking system.
More on ArchDaily. *