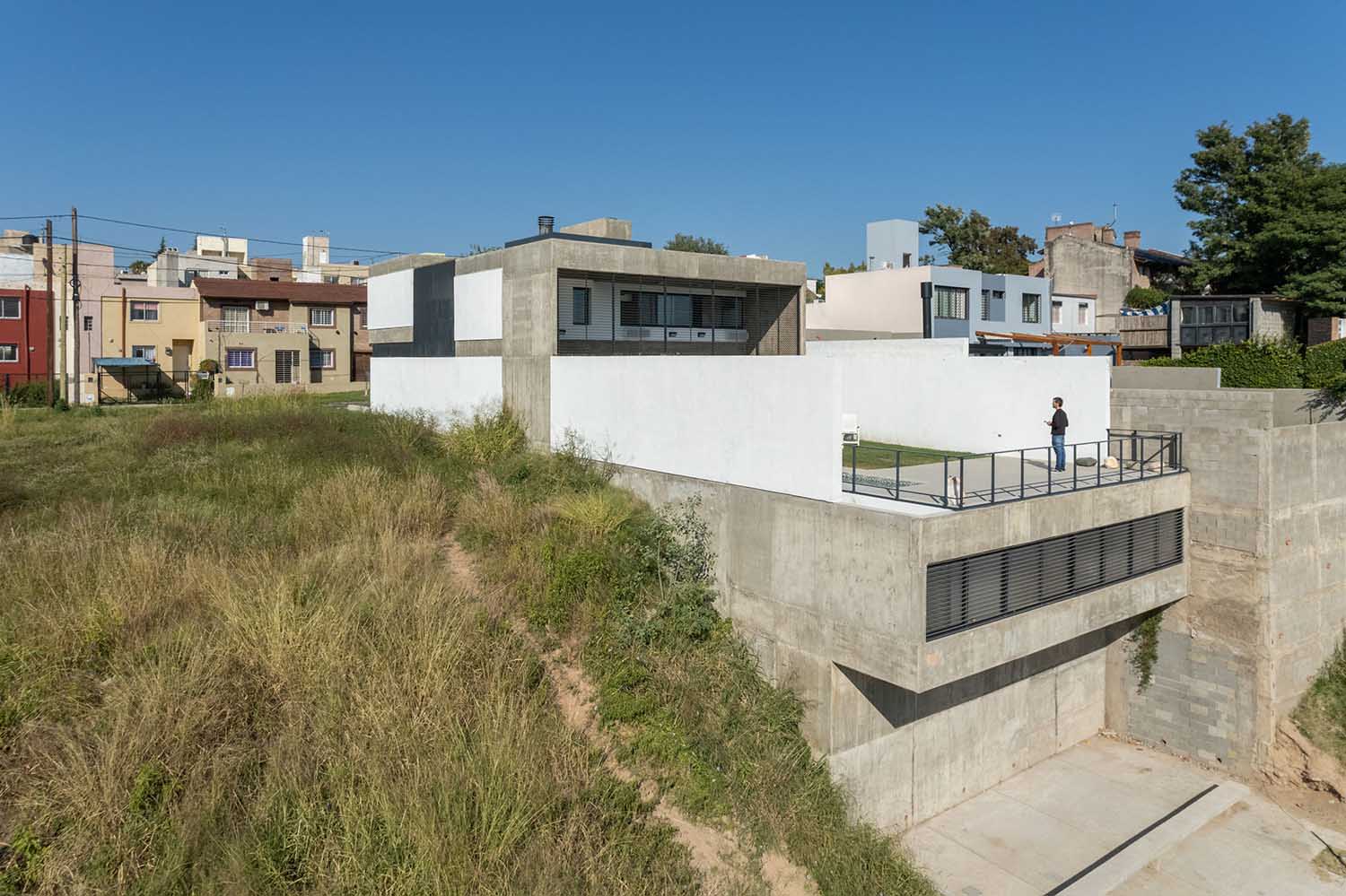 DMG Estudio de arquitectura has recently completed work on it's latest residential project, the DG House in Barrio San Salvador, Córdoba, Argentina. The project was completed for a client with three adolescent children and an active social life.
The house is located in San Salvador, a neighborhood that consists primarily of single-family residences and is distinguished by parcels of roughly 350.00m2. The property is located on the northern edge of the neighborhood, delimited by a ravine that overlooks the Suqua River, a city-crossing urban environment. This topographic position allows you to take advantage of the vista without being obstructed.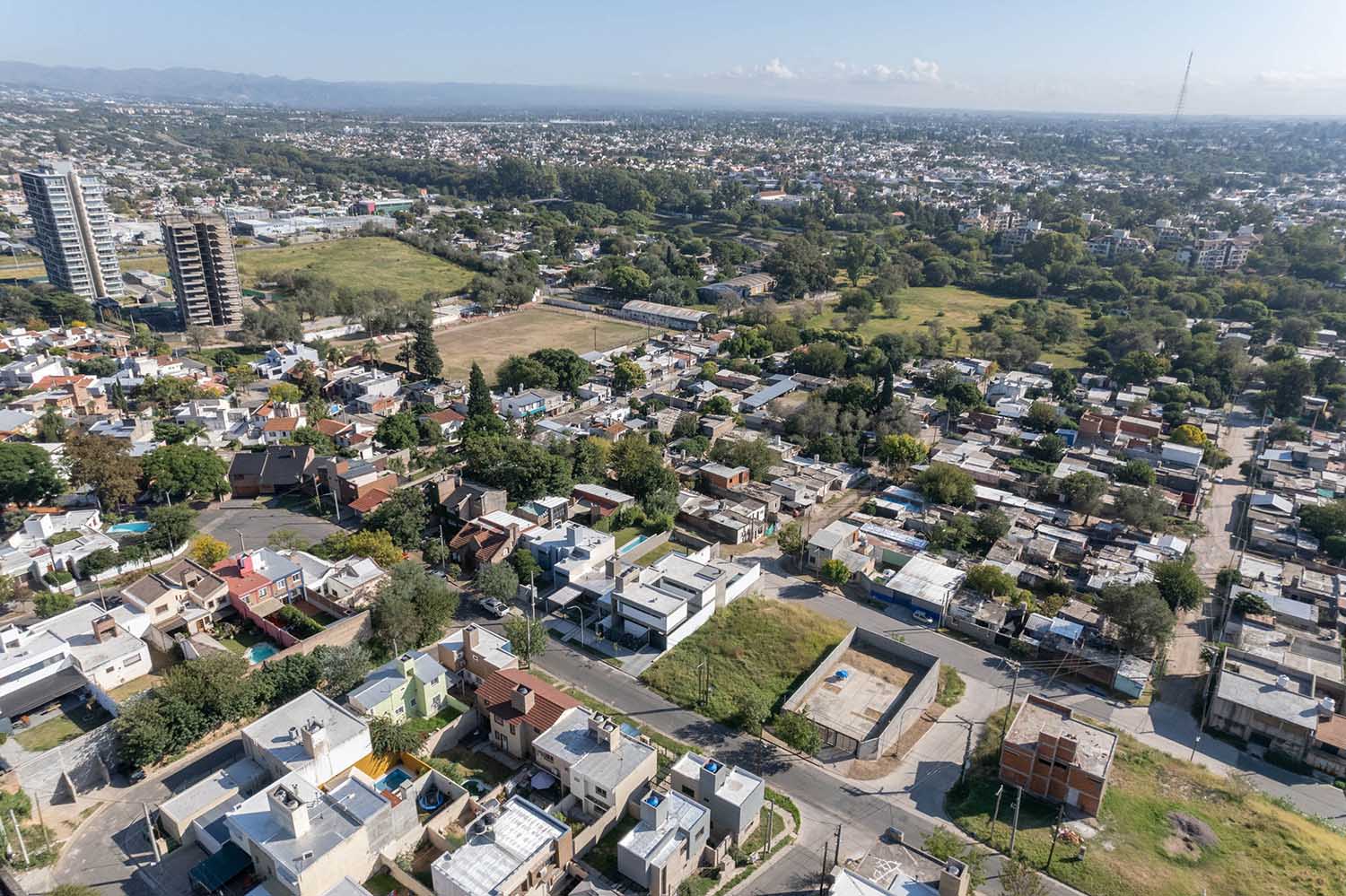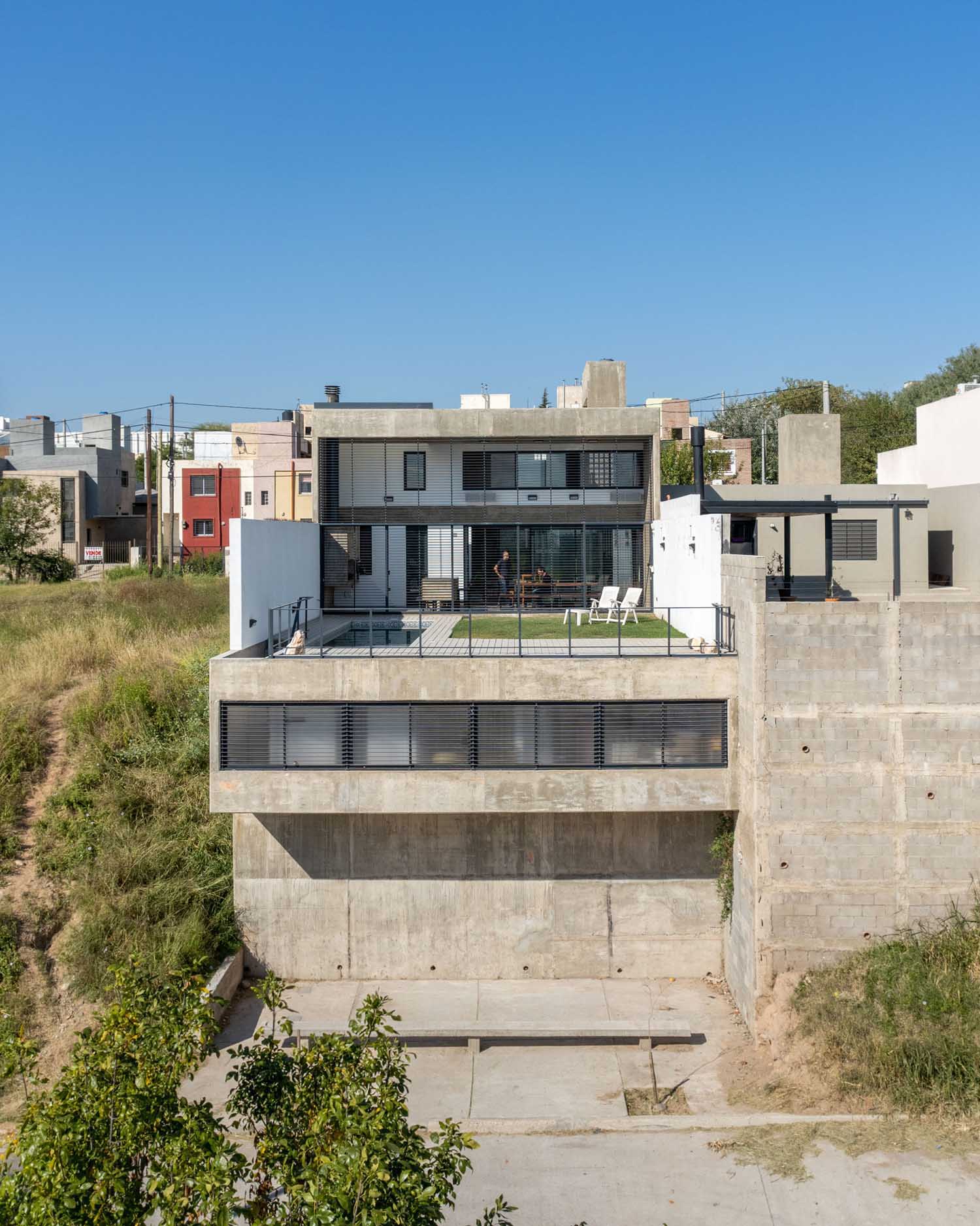 The parcel is 10.20 meters wide by 33.70 meters long and has two fronts: one facing south on La Rioja Street, where you enter, and one facing north on Humberto Primo Street, where you exit. There is an eight-meter difference in elevation between the two streets. At the north end of the lot, Francisco Caballero Street merges with Humberto Primo Street.
The house is designed to respond to two distinct conditions. It is open on the top levels to the north to take use of the benefits of sunlight and views of the city. The goal on the bottom level is to create an urban façade facing Francisco Caballero Street, enclosing the ravine and creating a community gathering place. The house has a closed and introverted appearance to the south.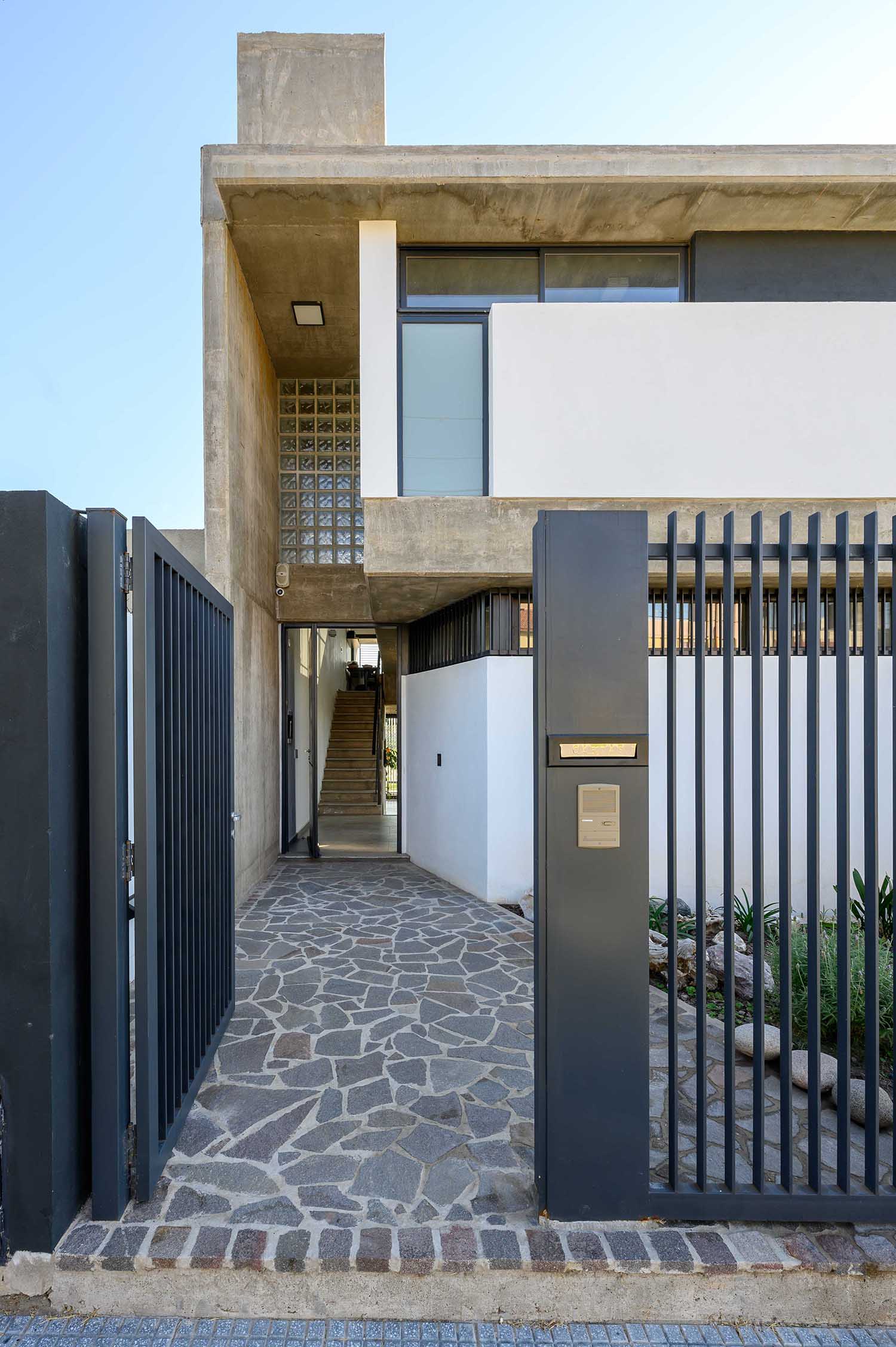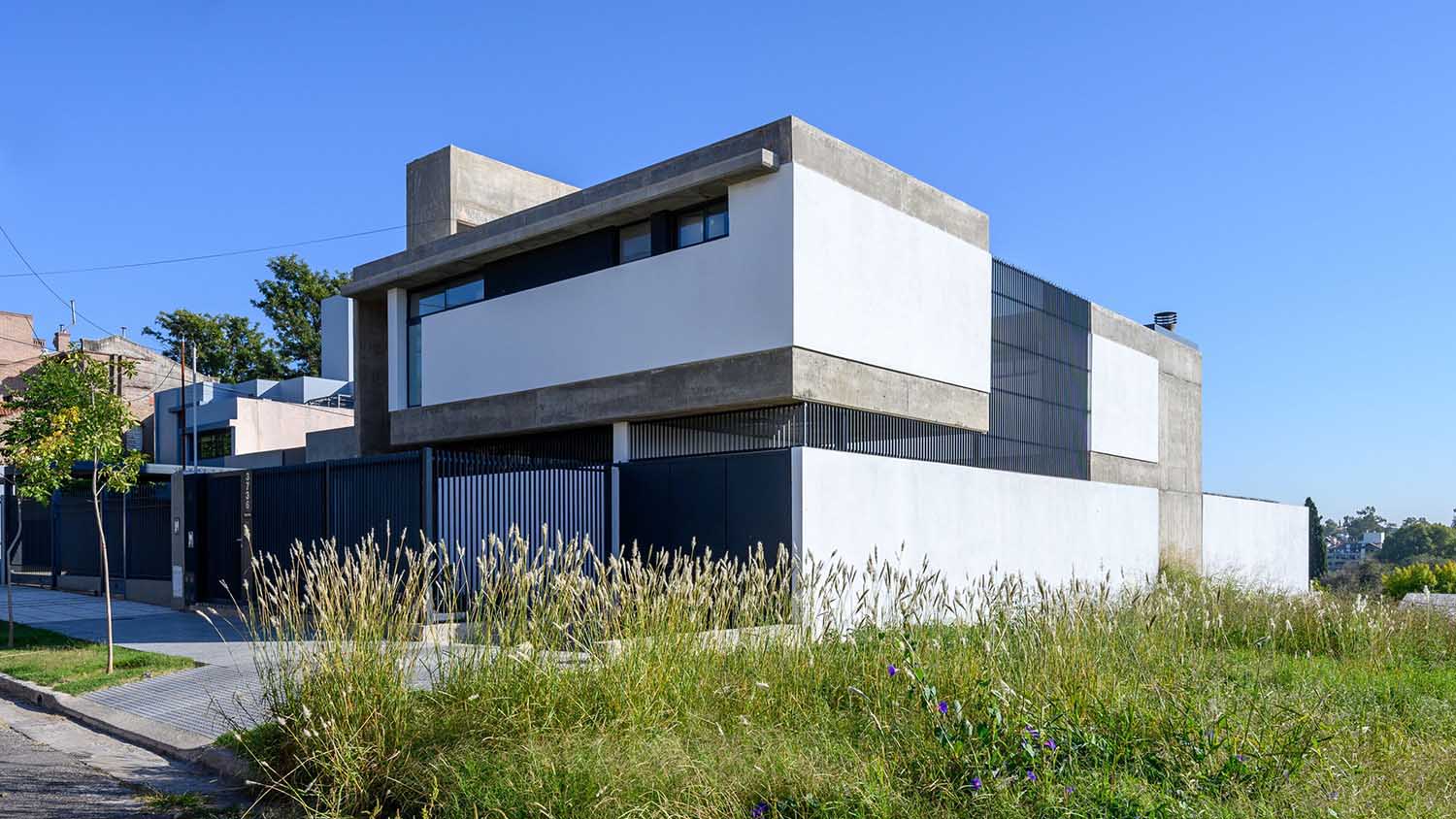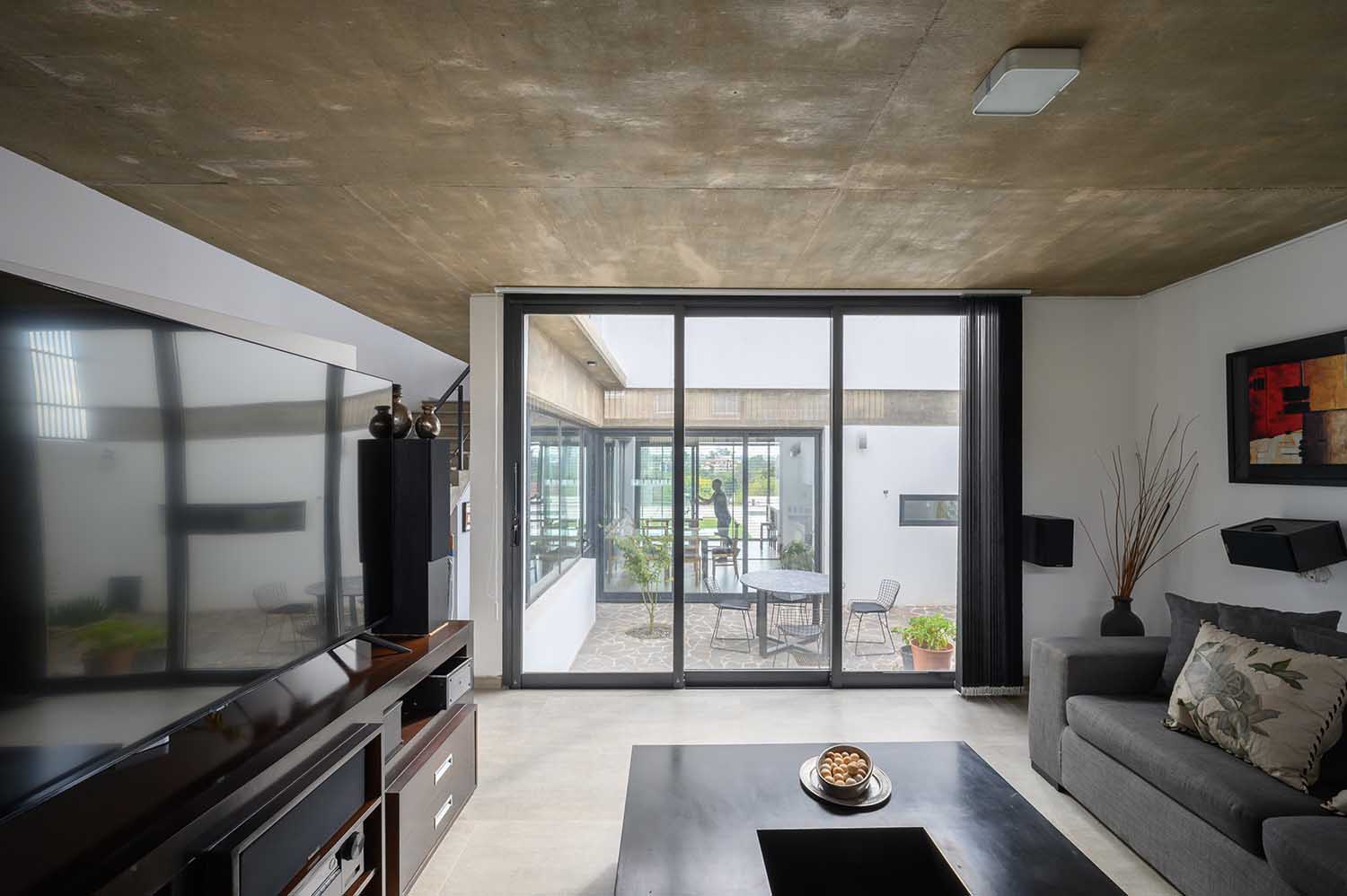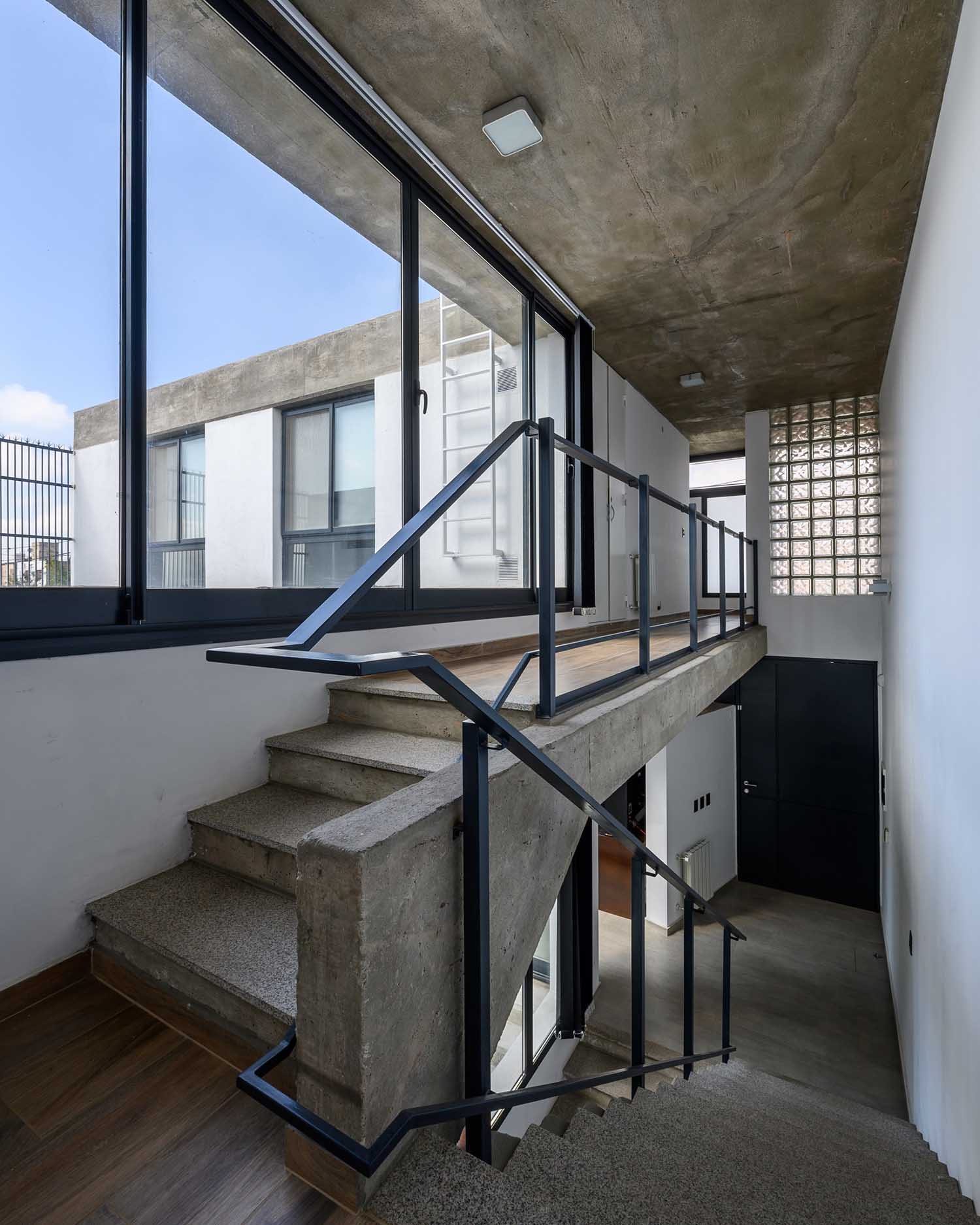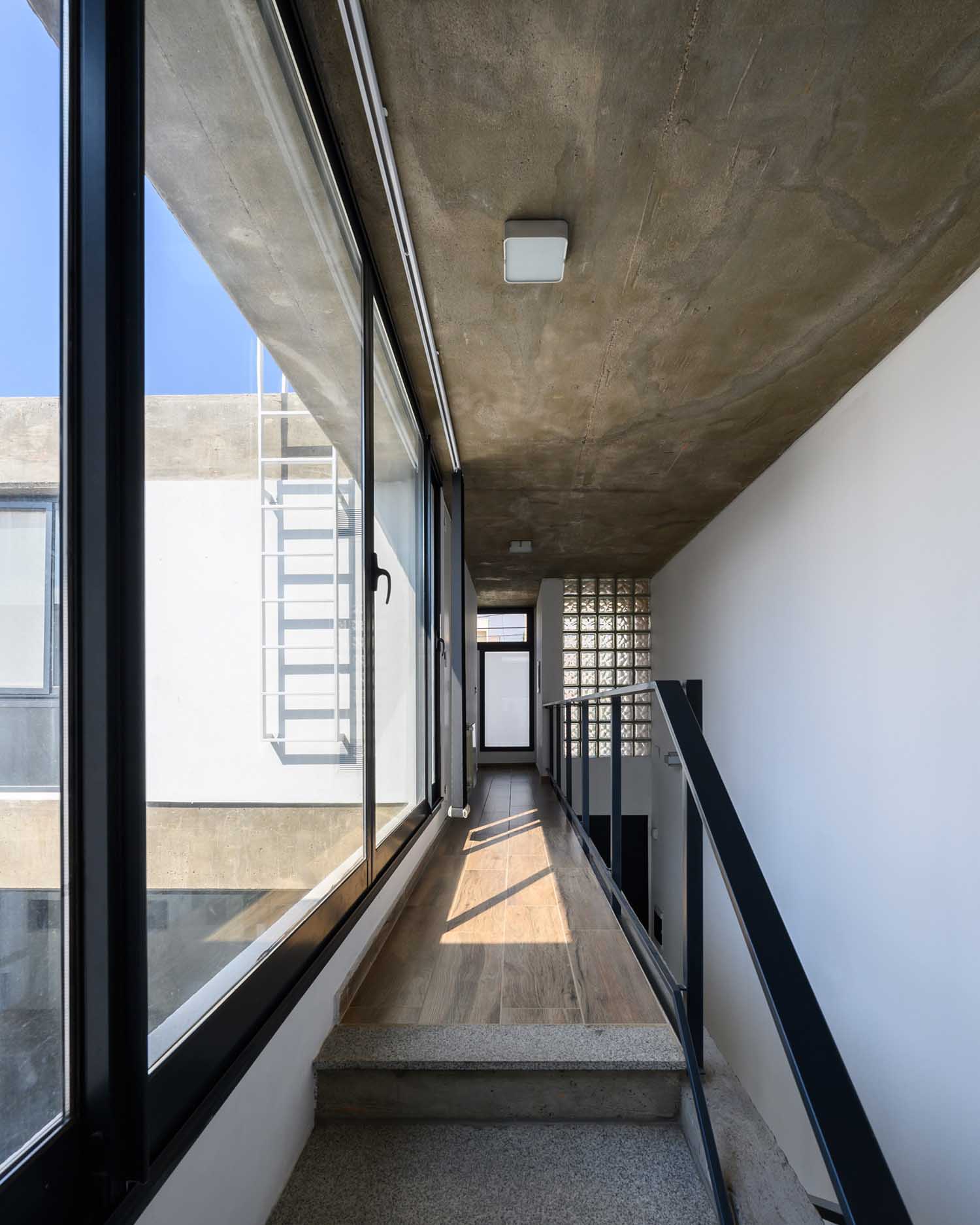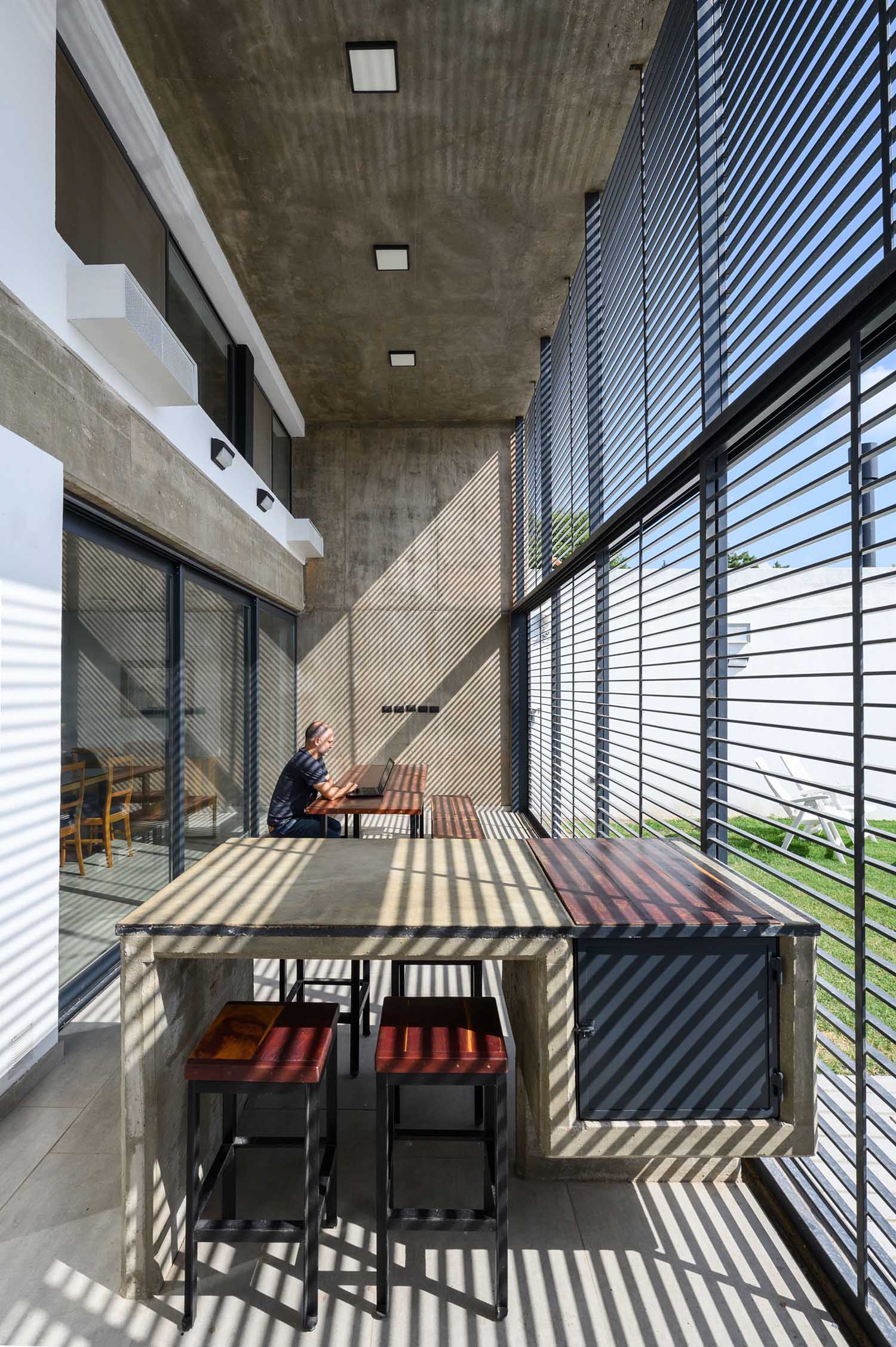 The program is divided into three levels: the private sector on the upper floor, the social sector on the ground floor, and the service area and swimming pool (partly buried) on the lower level, which contains and levels the terrain. The house features two outdoor spaces that are designed in various ways: the larger one to the north is a "urban terrace," and the smaller one is a "courtyard" that serves as a program structure. The courtyard on the bottom floor separates the private and public sectors. It separates the adult bedroom from the adolescent bedrooms on the upper floor to give solitude for both.
The arrangement of the outside areas creates a spatial and visual flow that starts in the living room and ends on the terrace, from which all ground-floor rooms can see out into the city. It also permits cross ventilation from north to south throughout the entire home. The space that links the home to the terrace to the north is a double-height gallery. It is a transition place between the inside and outdoor that symbolizes the shift in scale from the domestic to the urban.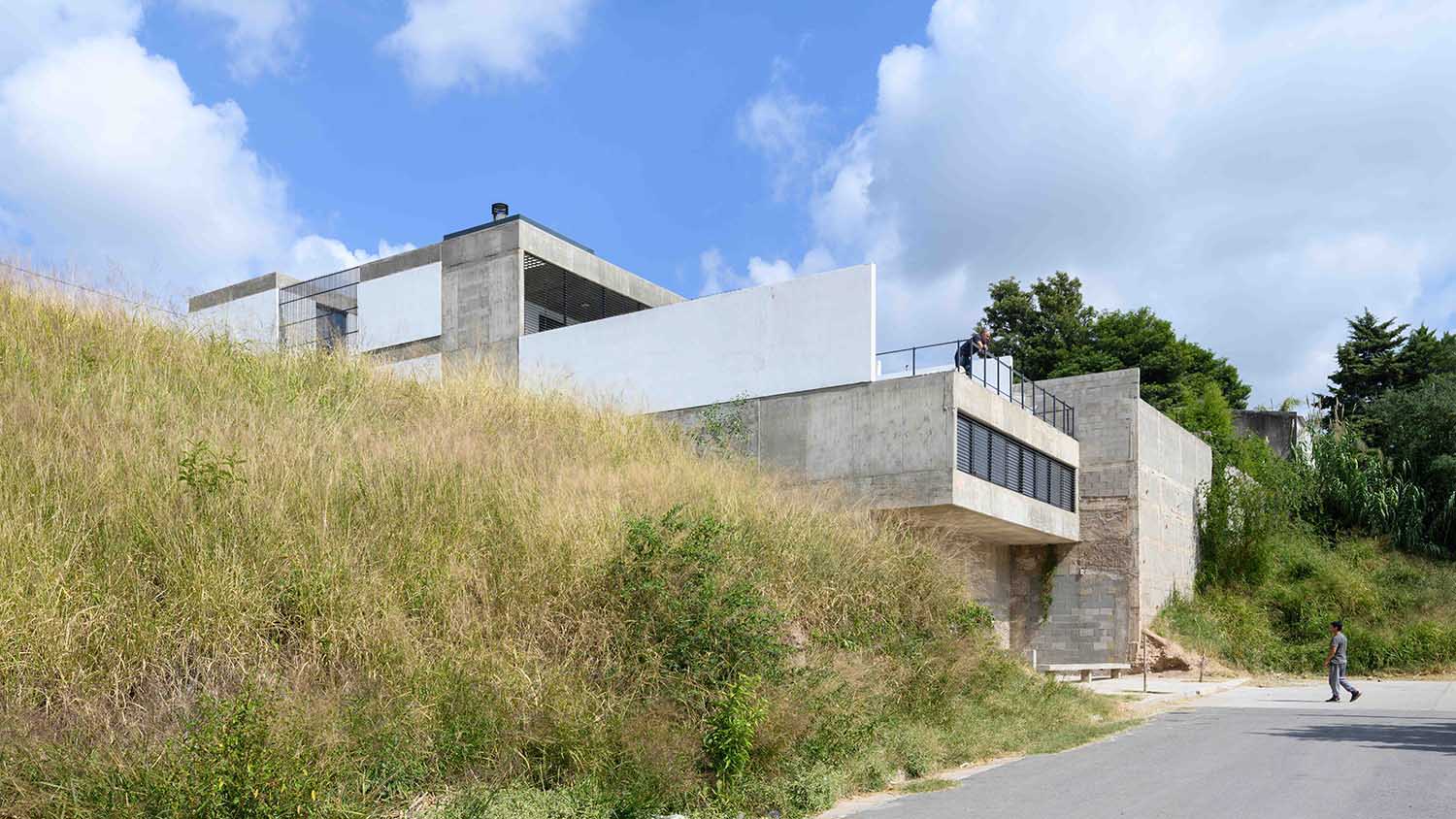 The materials chosen were ceramic blocks and exposed concrete partitions with white stucco walls and phenolic formwork. Metal shades were created with vertical slats to the east and horizontal slats to the north.
Project information
Project name: DG House
Architecture firm: DMG Estudio de arquitectura
Country: Argentina
–
Completion year: 2020
Surface: 250.00m2
Location: Barrio San Salvador, Córdoba, Argentina.
Photographer: Gonzalo Viramonte