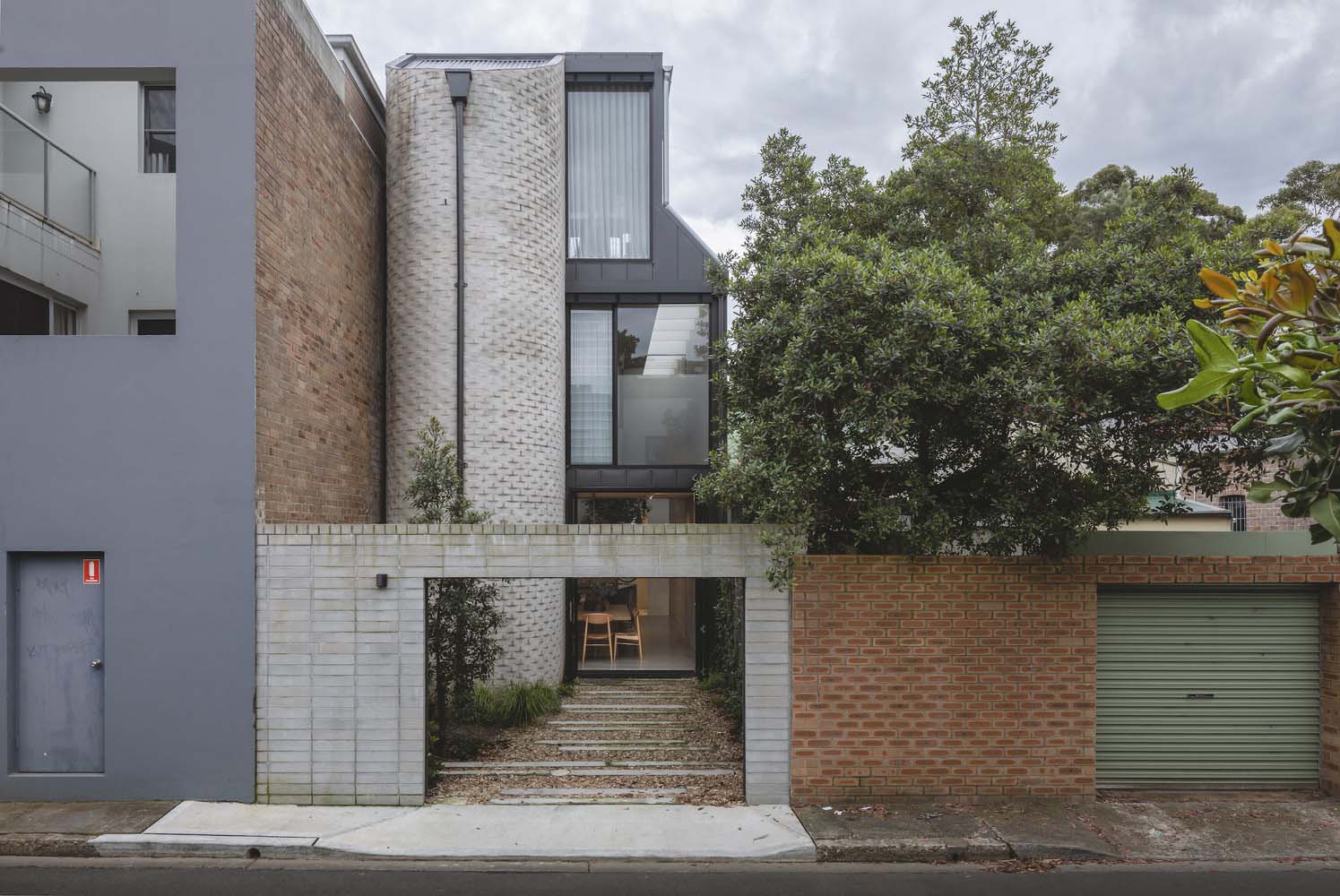 Carter Williamson Architects has recently complete work on this stunning family home in Alexandria, Australia. Tree Island is a residential project that ingeniously transcends its spatial limitations, transforming them into its most captivating attributes. This narrow home optimizes its limited internal space by utilizing verticality, extending upwards towards the adjacent converted warehouse to the south. The central area of the residence features a significant open space that seamlessly integrates the living, dining, and kitchen areas. A spacious, north-facing skylight runs the length of the void, providing ample natural light that bathes every aspect of the family's daily activities.
The design features a tranquil courtyard that serves as a peaceful transition between the original dwelling and the modern extension. Additionally, a magnificent fig tree has been incorporated into the kitchen island, creating a seamless integration of the interior and exterior areas.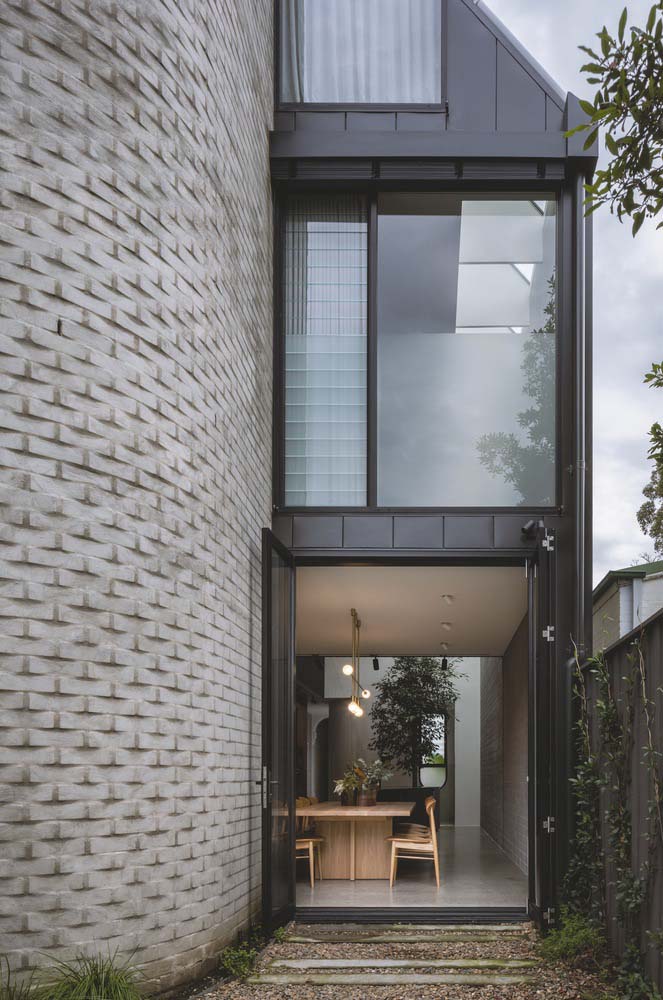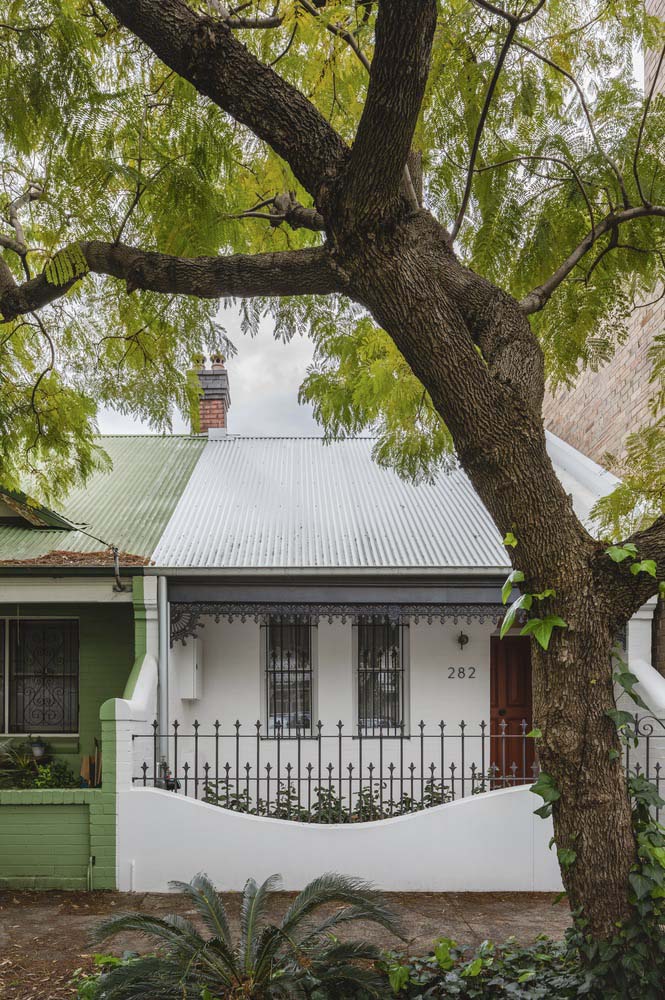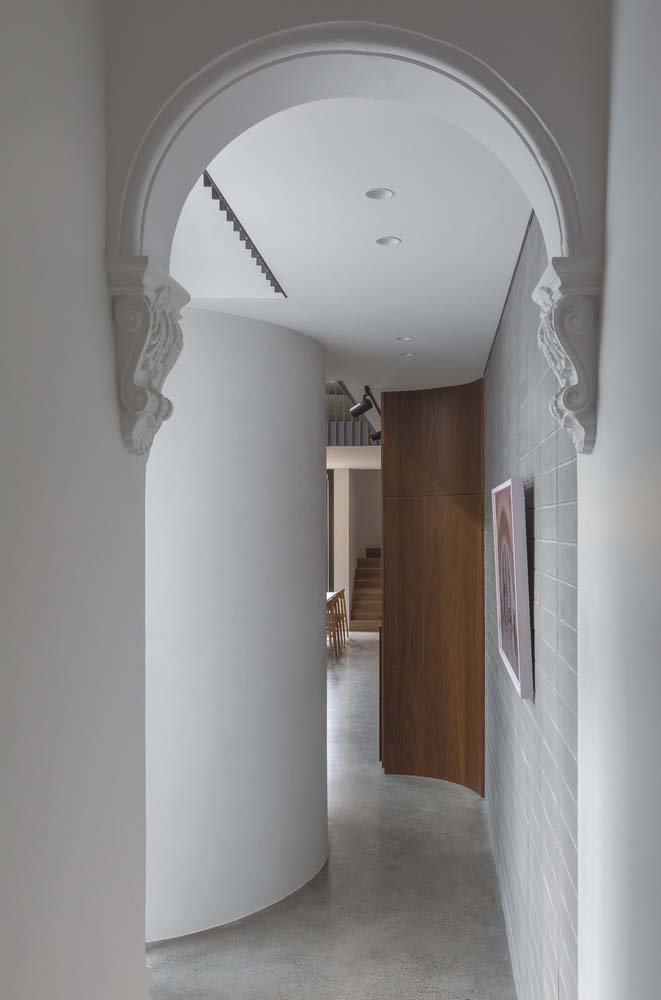 The central living, dining, and kitchen areas of this modern family home are elegantly encased by a stunning void, which provides an abundance of natural light and a lush green atmosphere.
Located within a heritage conservation zone in the inner west of Sydney, Tree Island exhibits an upward progression as it retreats from the street. Its rear facade features an eye-catching, curved, patterned brick staircase. This residential structure boasts a well-designed layout that includes three bedrooms, two bathrooms, and a study. The study is strategically positioned to provide access to a rooftop garden that offers a serene and cozy atmosphere, reminiscent of the surrounding trees on the leafy street.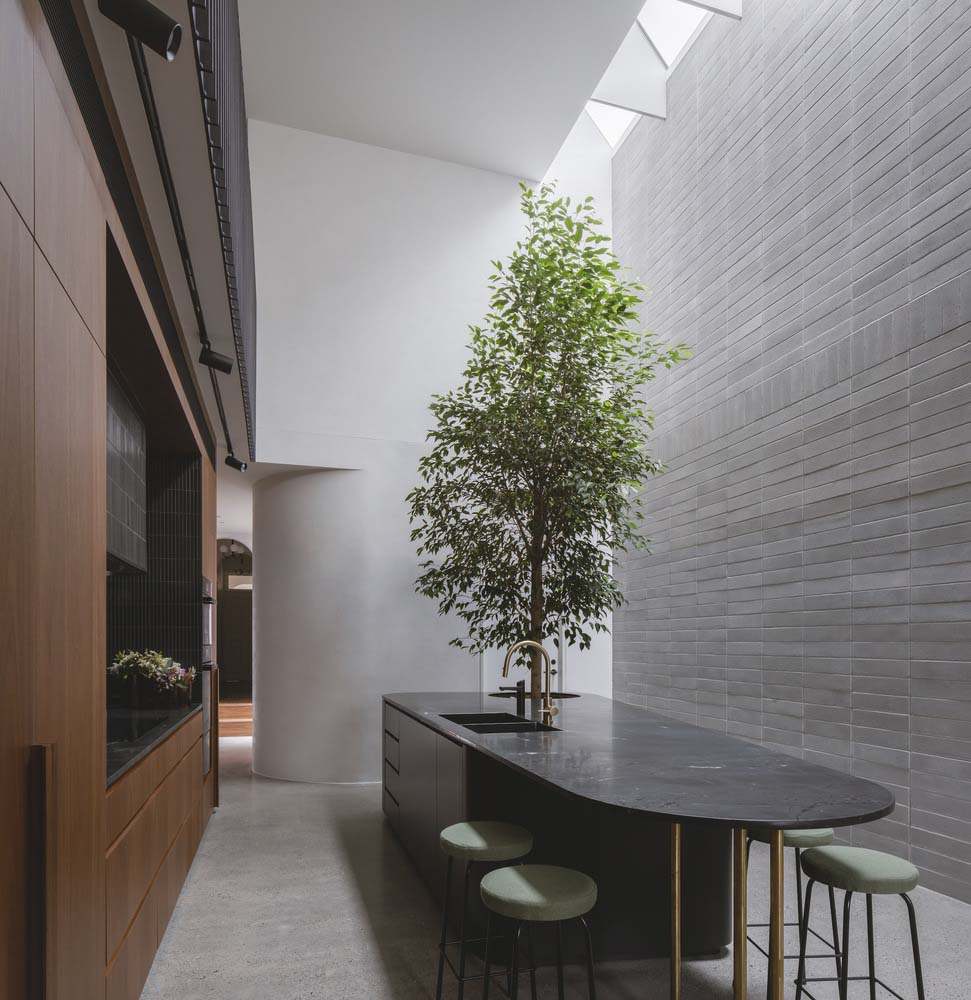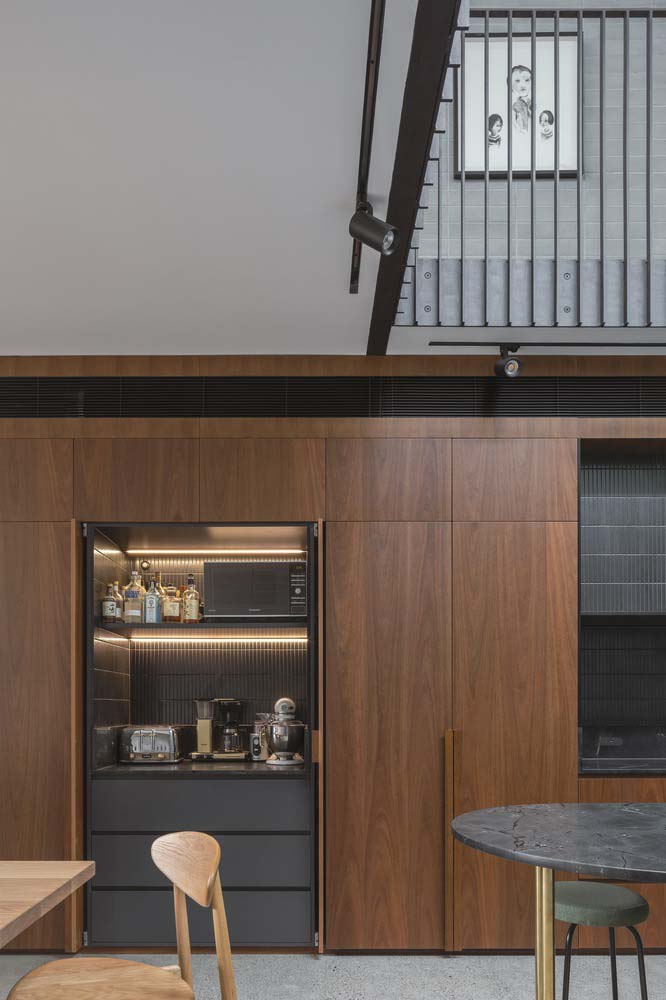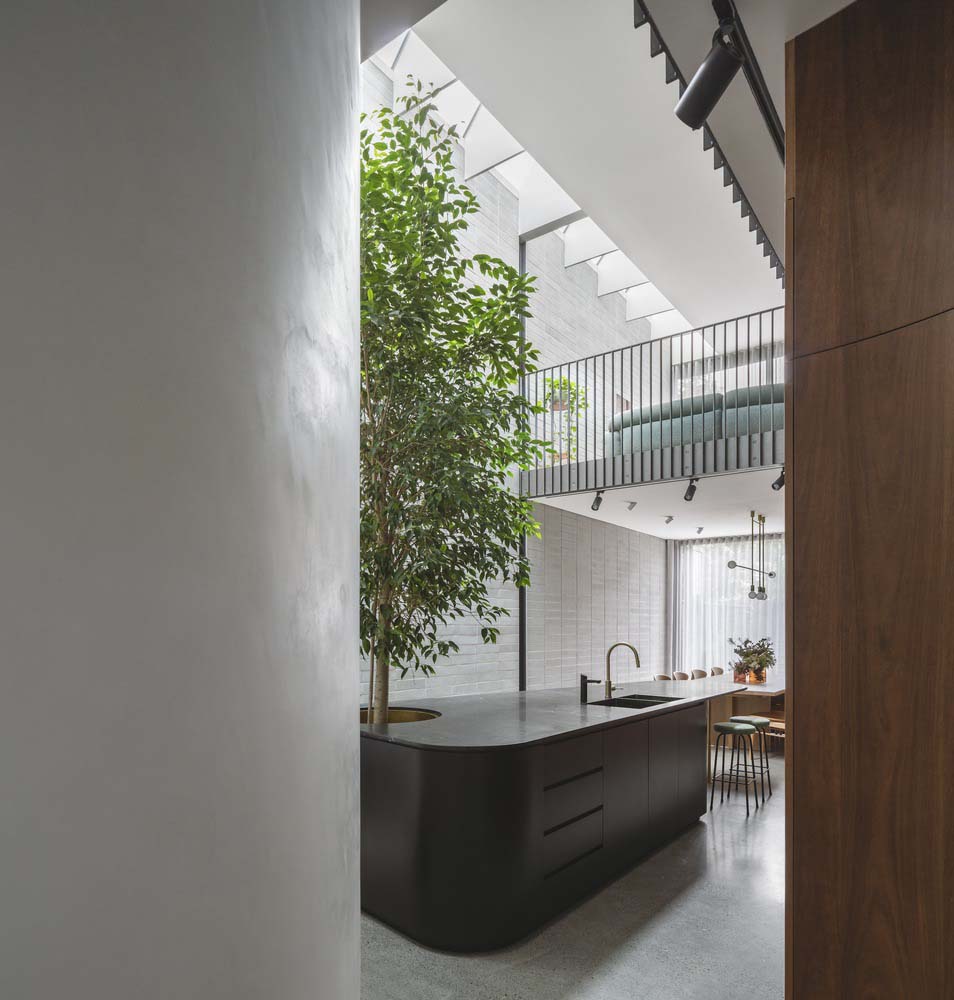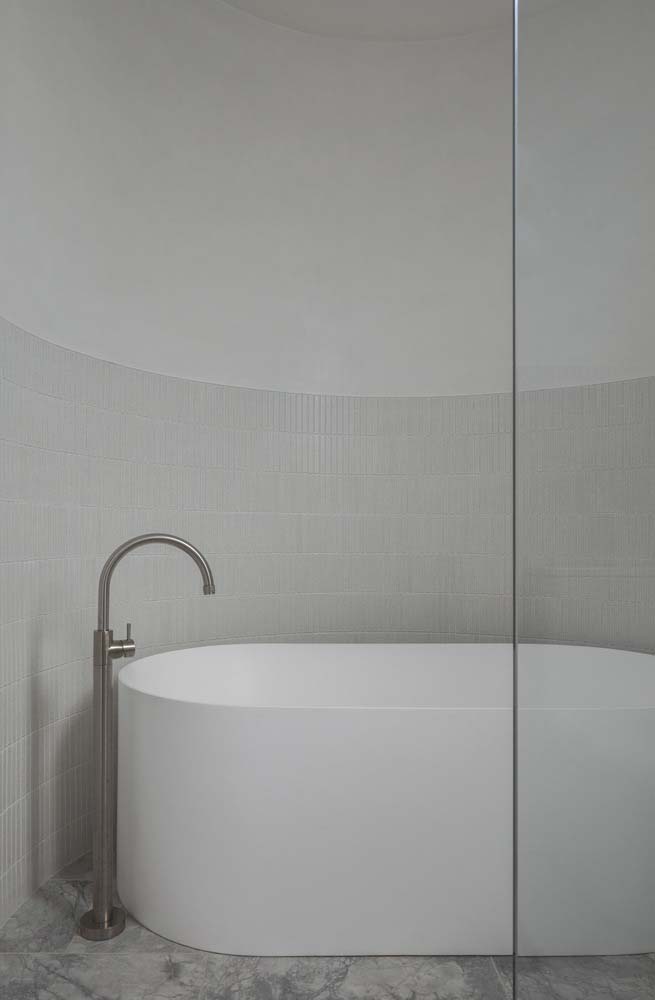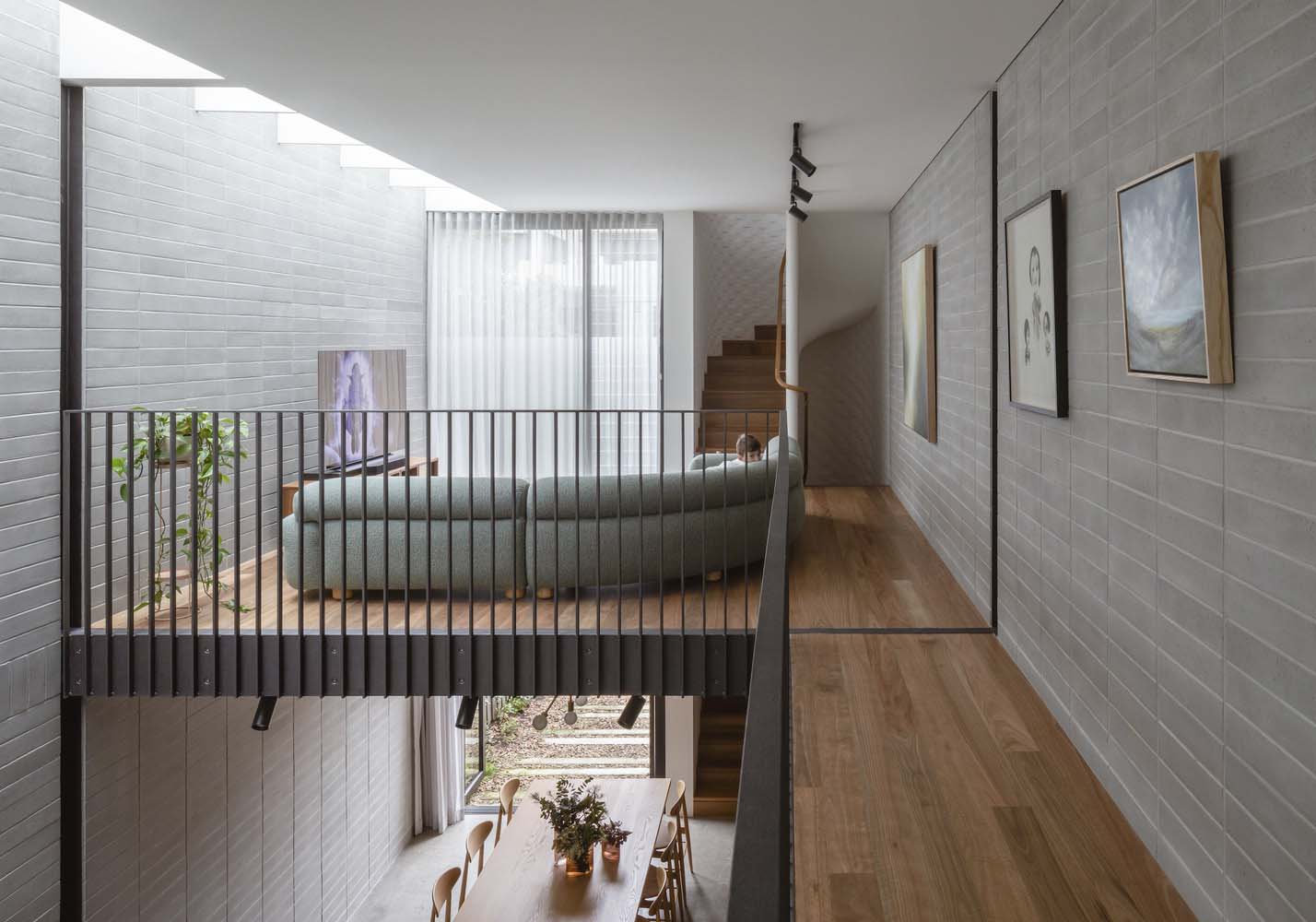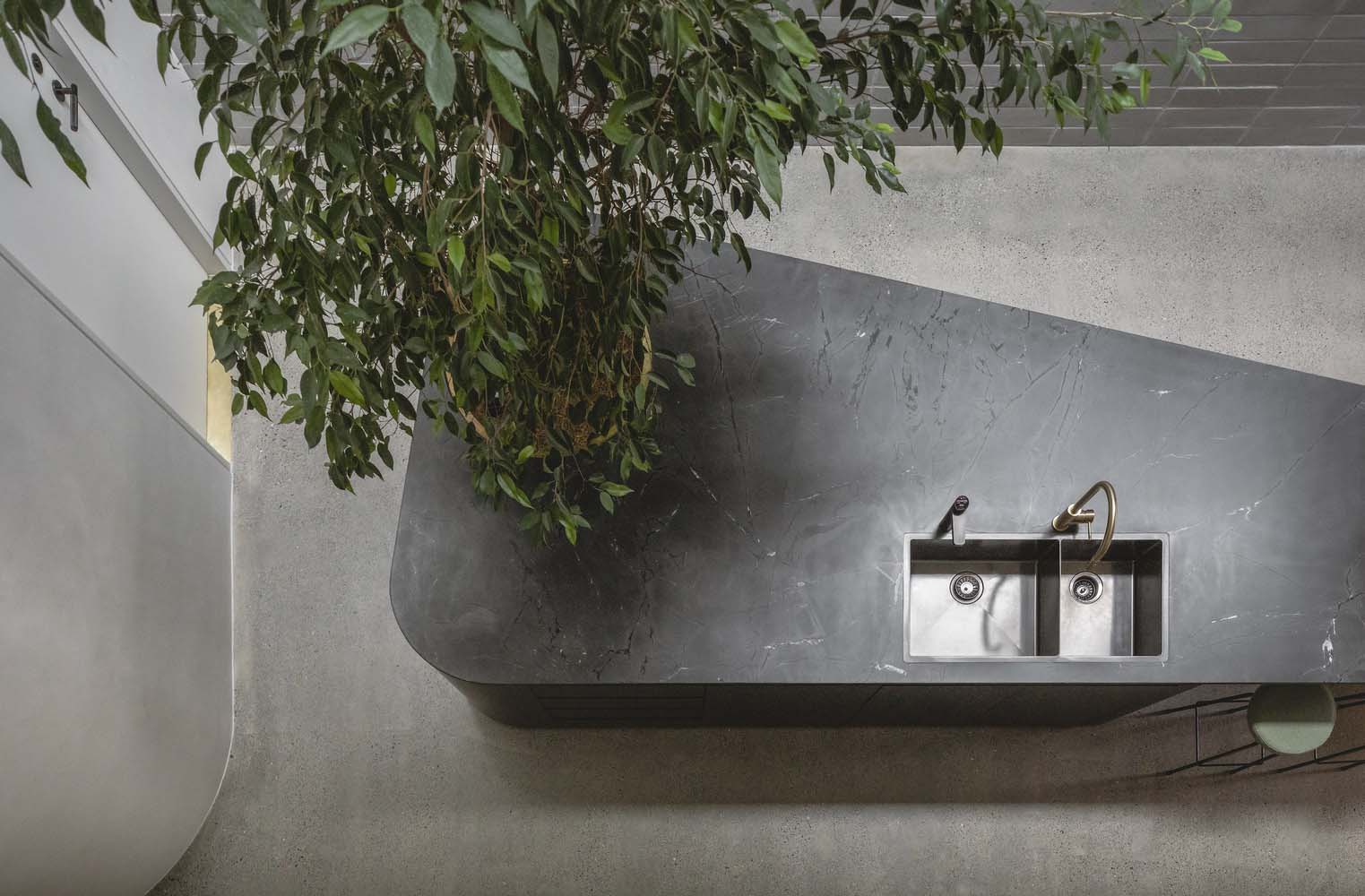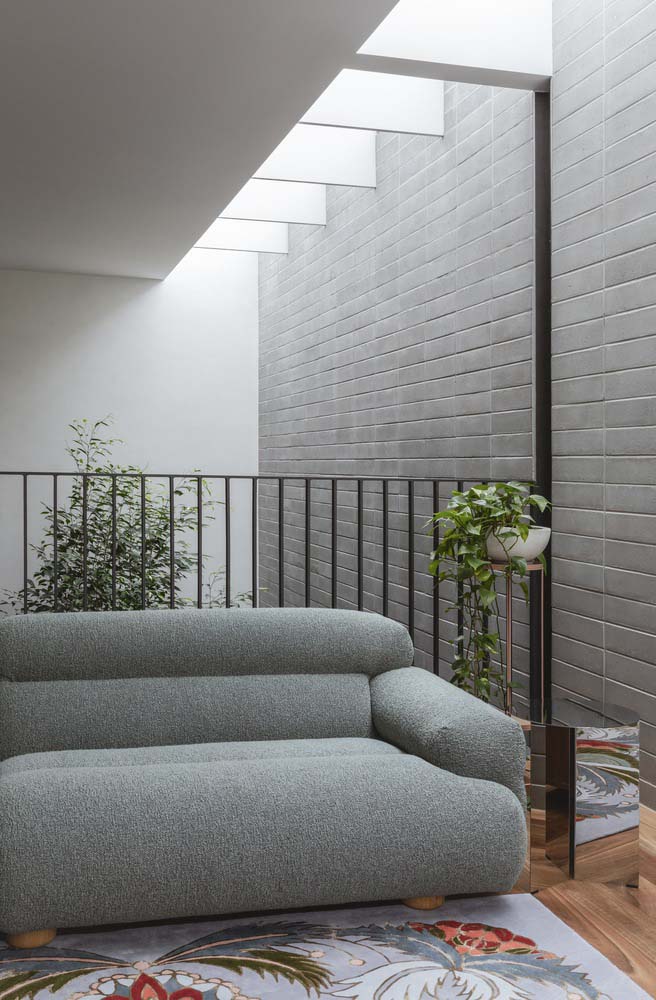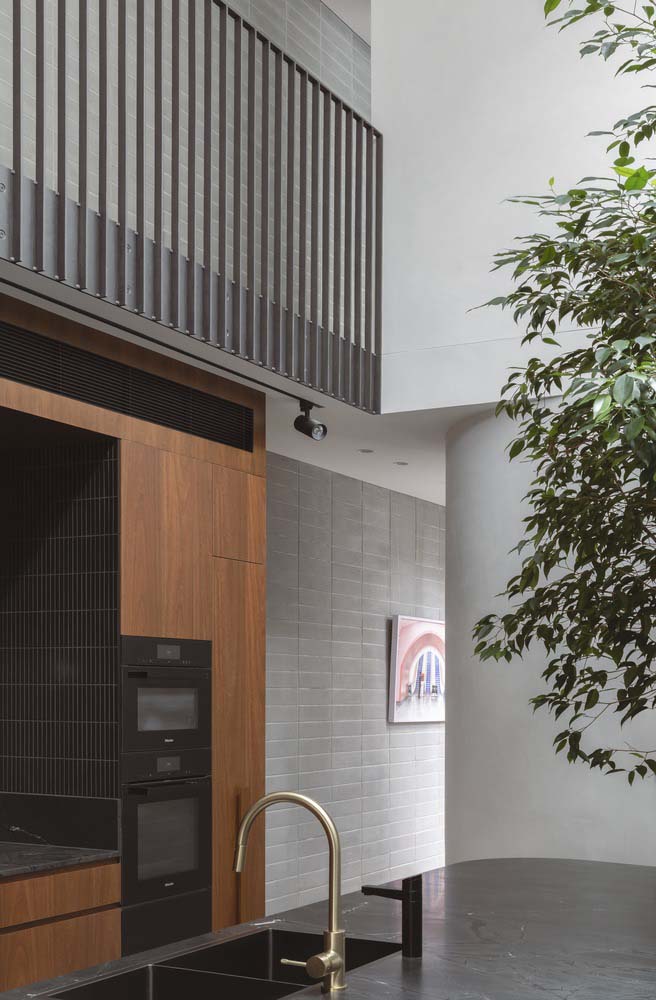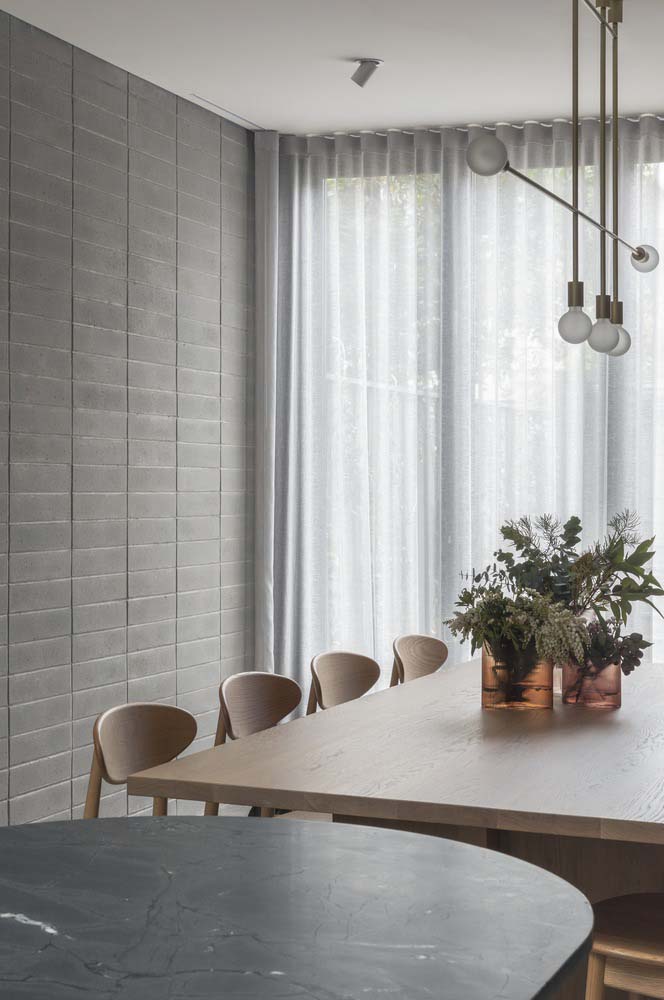 The use of concrete floors, dark marble counters, and a double-height brick wall creates a strong and cool material palette. This is complemented by the rich timber joinery in the kitchen and balanced out with luxurious furnishings. The structure's thermal mass effectively regulates indoor temperature throughout the seasons, while the strategically placed north-facing skylight ensures consistent natural lighting throughout the year.
Tree Island's architectural design boasts of spacious interiors despite its limited footprint, making it a standout structure in the inner west area. Its verticality adds to its overall open and airy feel.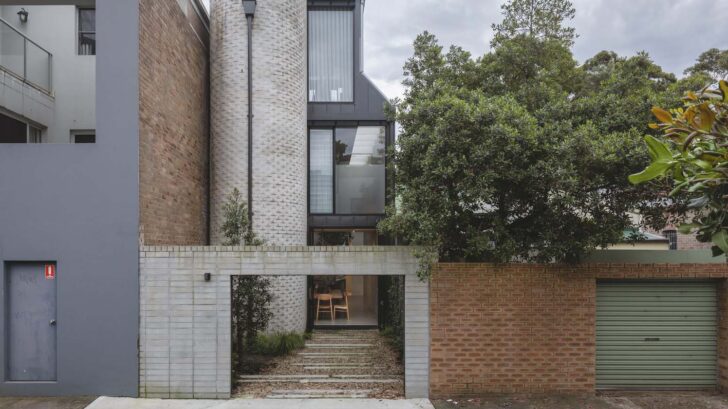 Project information
Architects: Carter Williamson Architects – www.carterwilliamson.com
Year: 2022
Photographs: Katherine Lu
Landscape Architecture: Melissa Wilson Landscape Architects
Construction: SQ Projects
Design Team: Shaun Carter, Thu Zaw, Julie Niass, Gabriella Boyd
Structural Engineering: Cardno
City: Alexandria
Country: Australia