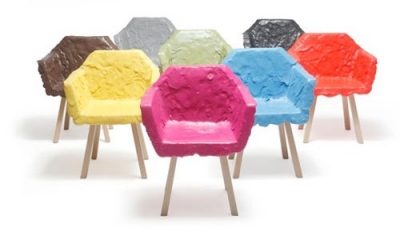 Project: Amateur Masters Chair
Designed by Jerszy Seymour for Ngispen
Website: www.jerszyseymour.com
For Amateur Masters Chair series from Ngispen, designer Jerszy Seymour takes some of the well recognized modernist forms to a whole new level.
About the Design:
Amateur Masters – With the 'Amateur Masters' series, Jerszy Seymour assumes classic modernist forms but subverts the modernist technocratic meaning by the hand moulded production technique from polycaprolactone wax to produce objects which confront their predecessors as well as acknowledging history. By not challenging form, Jerszy Seymour means to underline the point that objects support systems and that it is the systems we must challenge and design. Polycaprolactone wax is strong and 100% biodegradable.
Source Design Milk. *